How to style your favorite mom jeans for the upcoming spring season.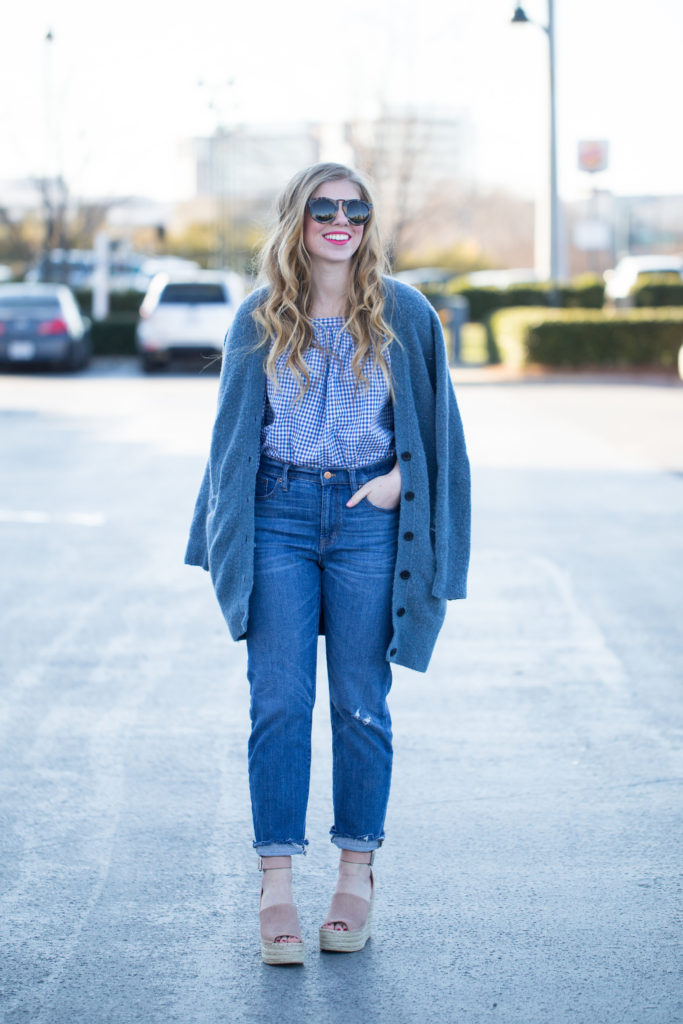 photos by amanda moss // back seat photography
sweater // top // denim // wedges // sunglasses // phone cover
Back with more tips on how to transition your mom jeans into the spring season. Because ladies, this mom jean trend isn't dying any time soon! They're popping up left and right at all of our favorite stores. And honestly, we should all love it. This style of jeans really highlights your waist and are extremely comfortable.
So onto transitioning them into the spring season. I gave a of tips last week that you can find here. To take it a step further though, let's talk about colors, patterns, and footwear.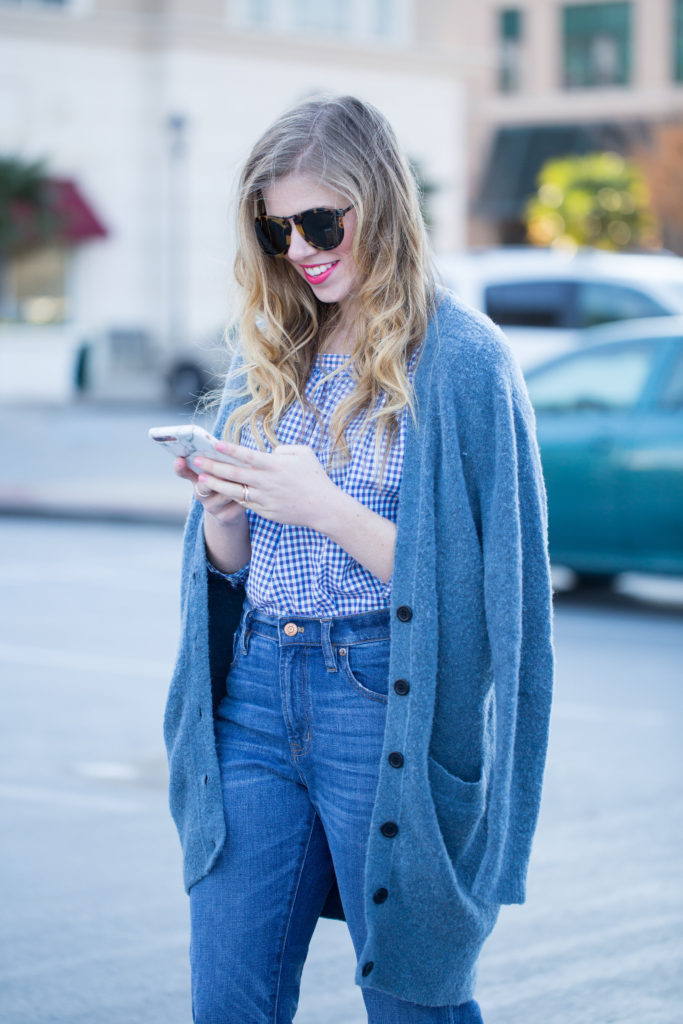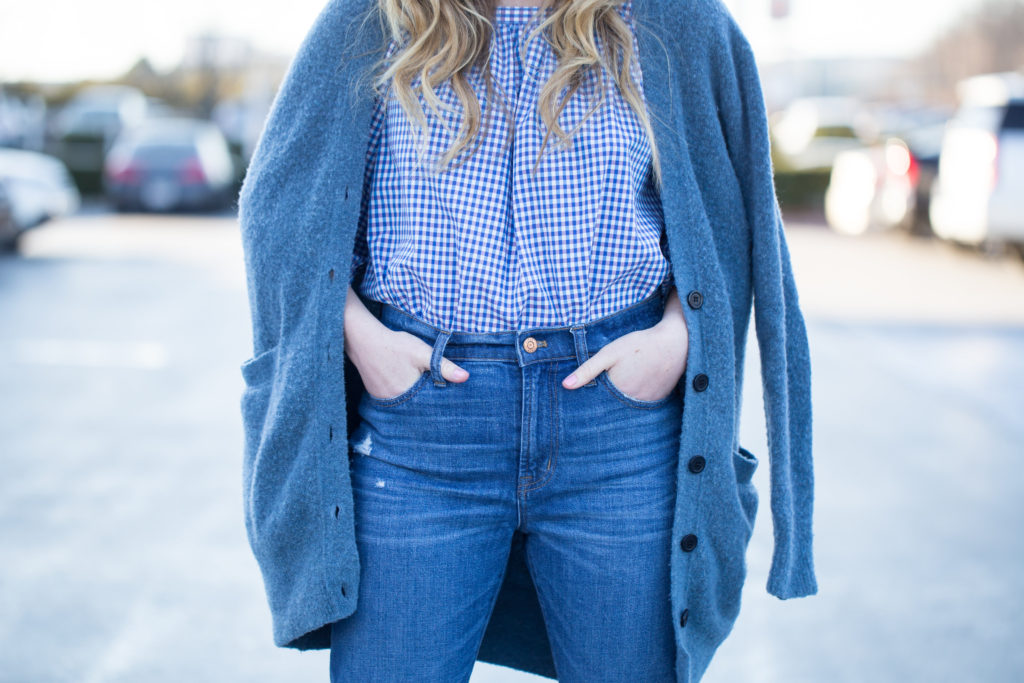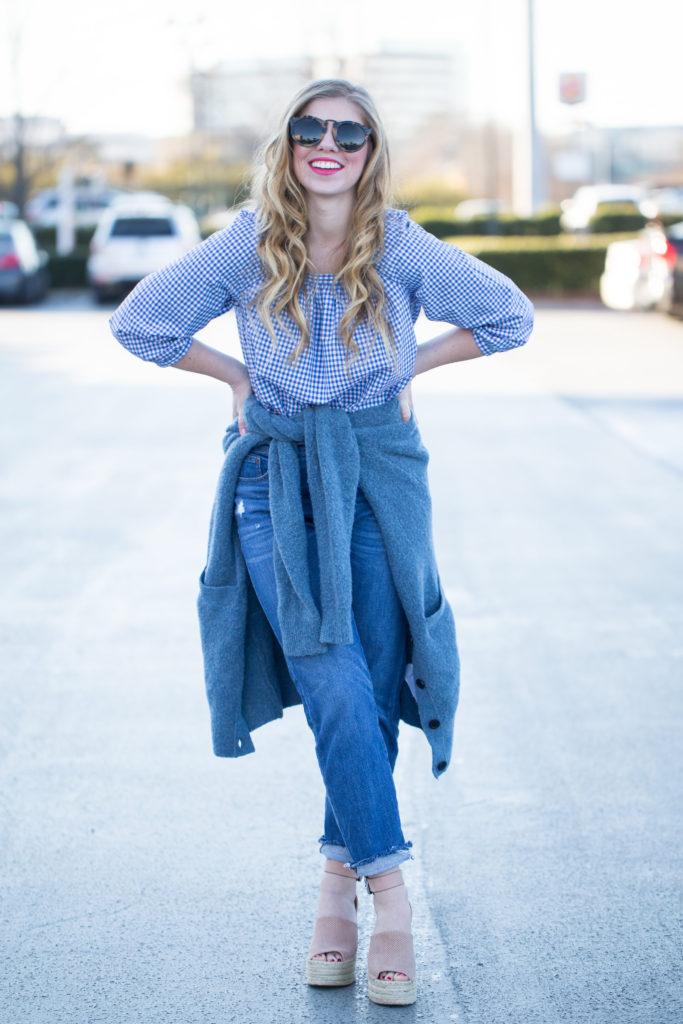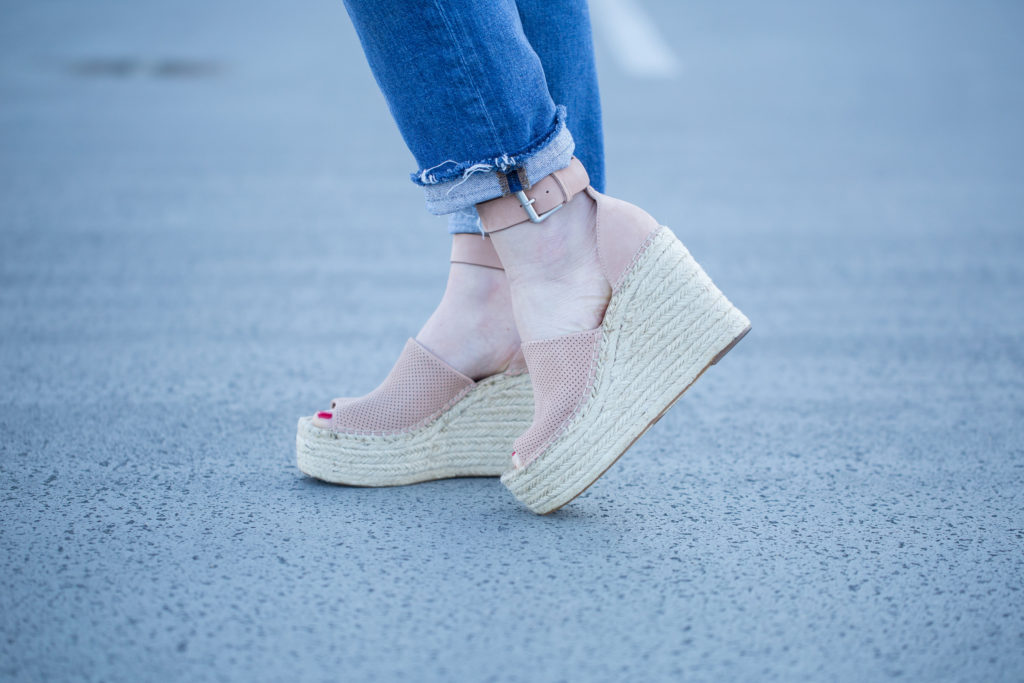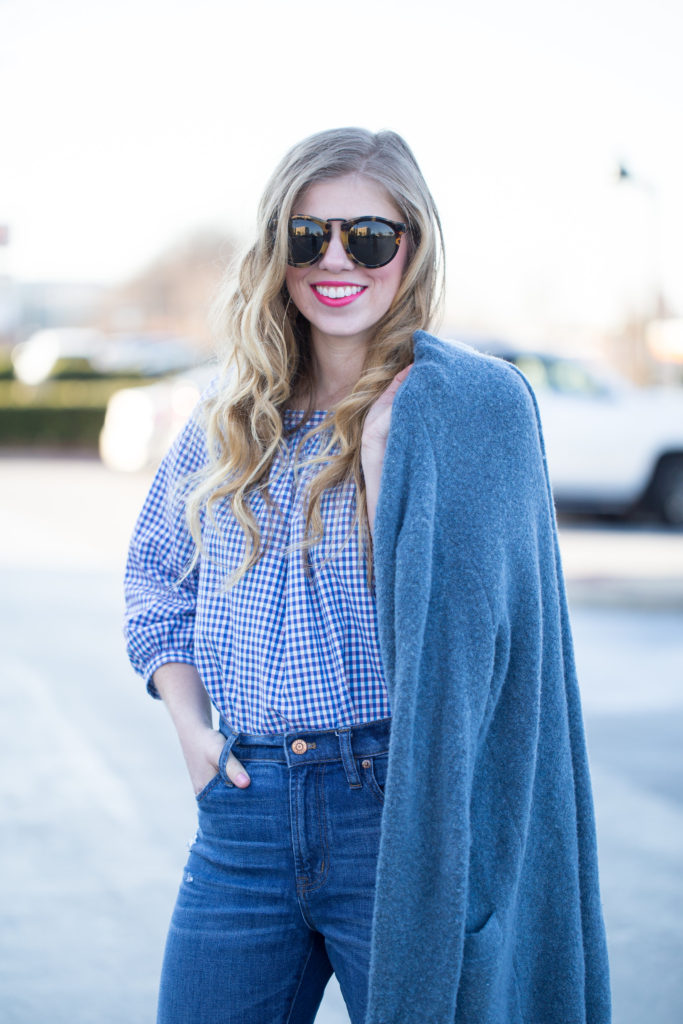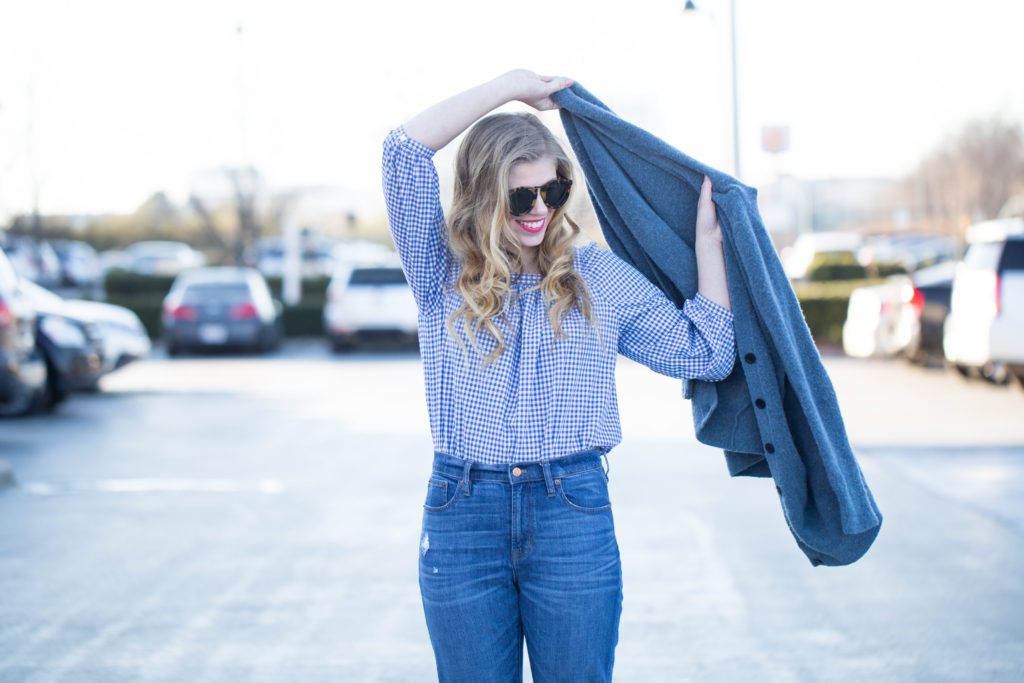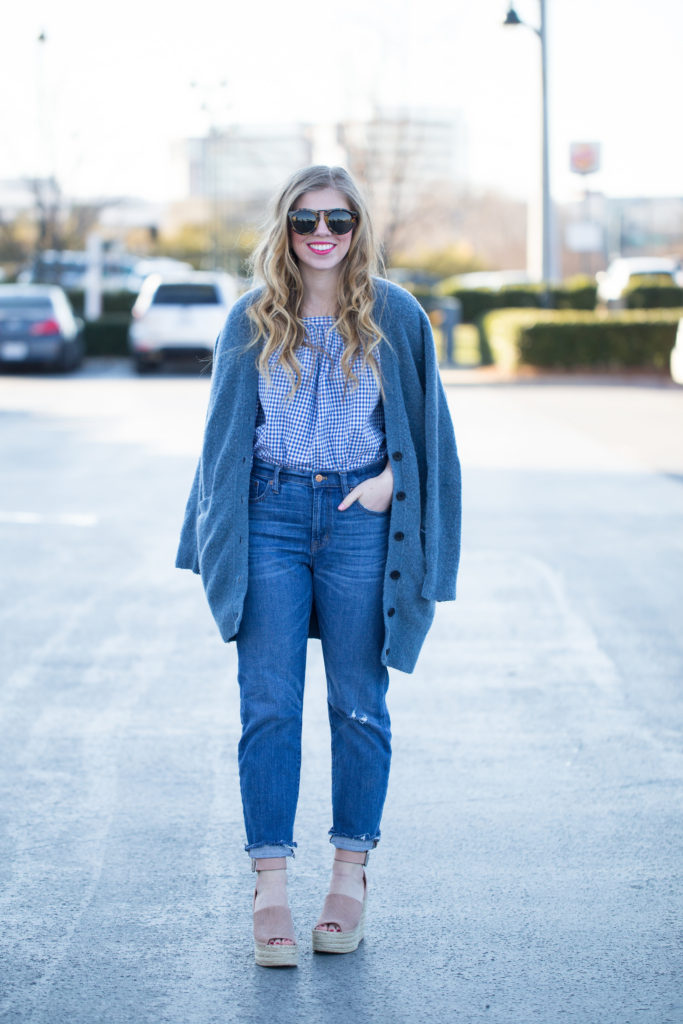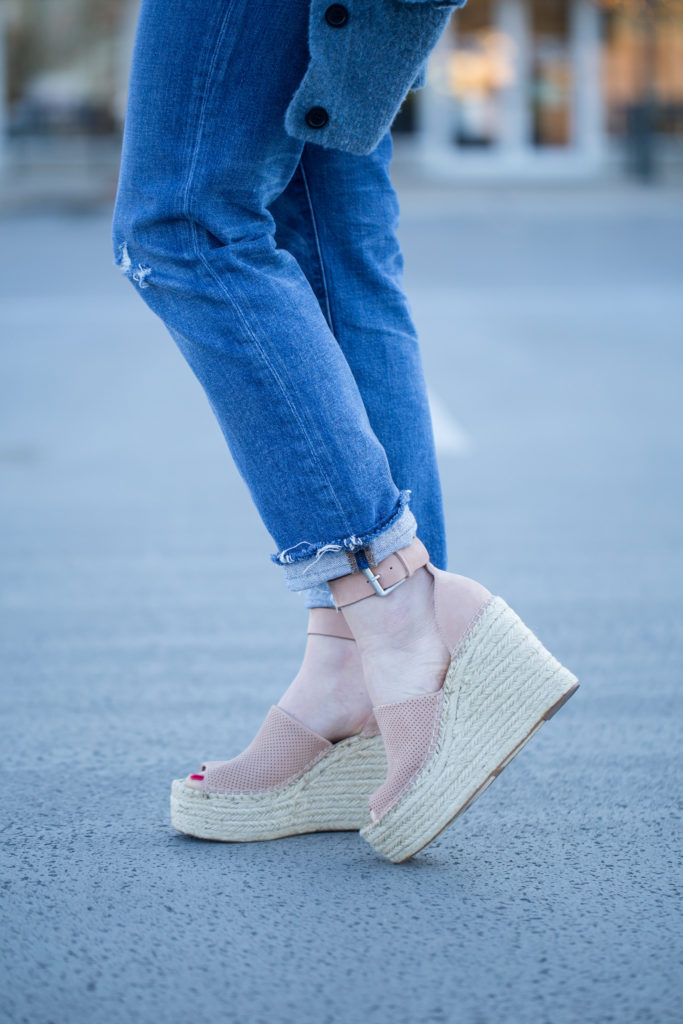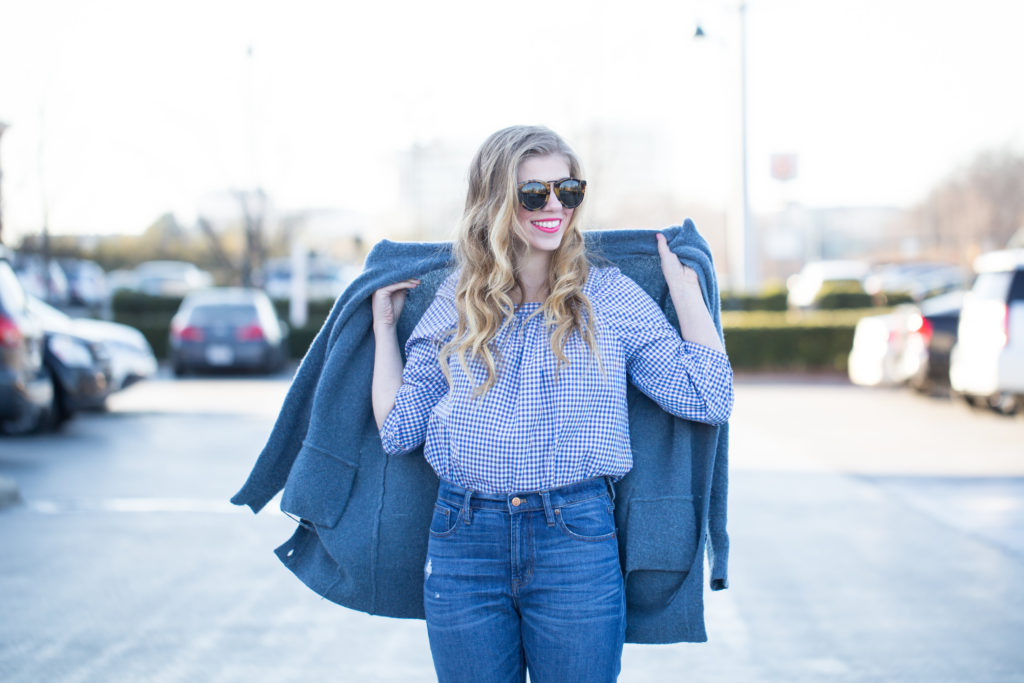 sweater // top // denim // wedges // sunglasses // phone cover
First, let's talk about shoes. What gal doesn't love shoes? While this style of denim looks cute with simple flats or sandals, they look amazing with wedges. Wedges help to elongate your legs and bring a new level of sass to your look. These wedges in particular are EVERYTHING y'all! They were a huge hit last year and back again with new styles, colors, and the classics. While they seem extremely high, they're surprisingly comfortable and easy to walk in. I actually wore them all day long after shooting this look and my feet did not hate me come 5pm. If these aren't your style, I've rounded up a couple of other styles below.
Now that we have the shoes down, let's move on to colors and patterns for your top half. Gingham is an easy to go pattern when you're trying to look fresh and spring-y. Especially when in brighter hues. This one from J.Crew is currently on sale and would equally as cute with white denim. Another great pattern is floral. Nothing screams spring/summer like a brightly hued floral print. How cute is this floral top?