Sharing my go to hair products plus a more detailed curling wand tutorial for my go to curls!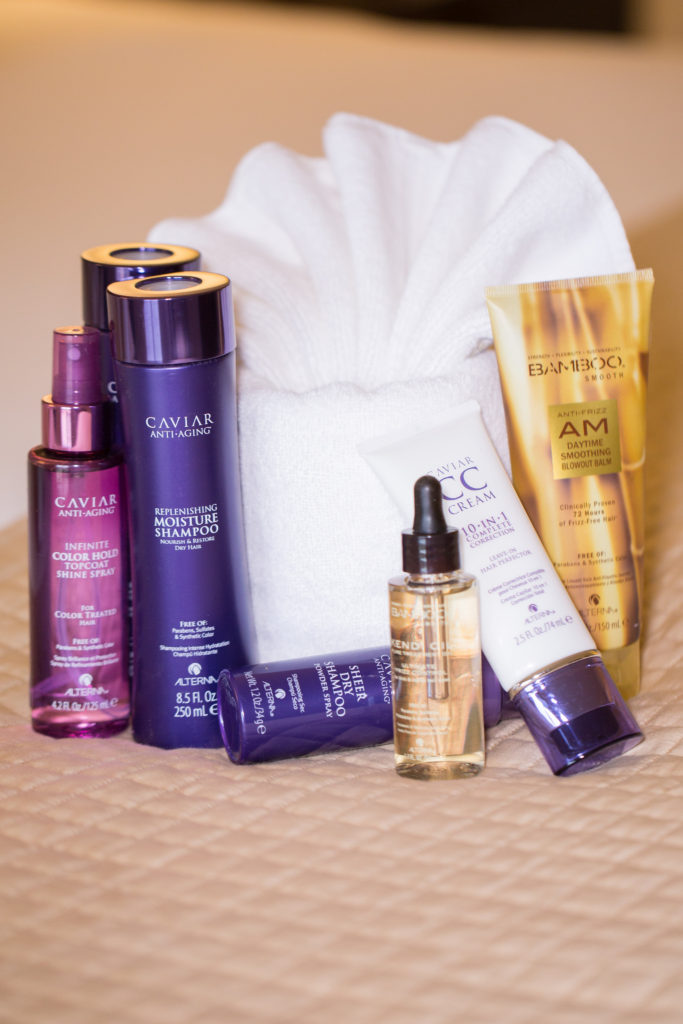 photos by amanda moss // back seat photography // location: ballantyne resort
robe // c/o shampoo // c/o conditioner // c/o blowout balm // c/o cc cream // c/o oil // c/o dry shampoo // c/o topcoat shine spray
A couple of months ago I shared a brief how to for my go to curls. Since the post was a big hit and my curls are still one of the most asked about topics, I decided a more detailed post was necessary. One to give y'all a better view into how I actually curl my hair and two, to introduce you to some of the new items I've added to my day to day hair routine.
Since being introduced to Alterna Hair Care myself in December, I have become a BIG time fan. Previous to using the brand, I really was not into using products on my hair. I would use a little dry shampoo here and there but that was about it. Mainly because everything weighed my hair down or made it look greasy. Alterna Hair Care has truly changed all of that though.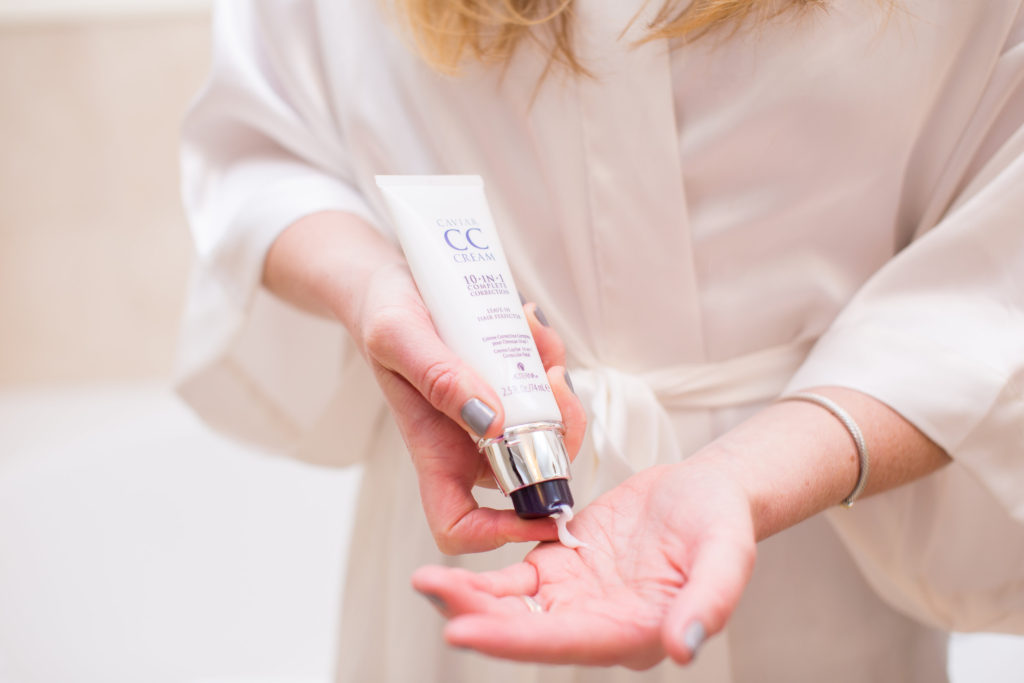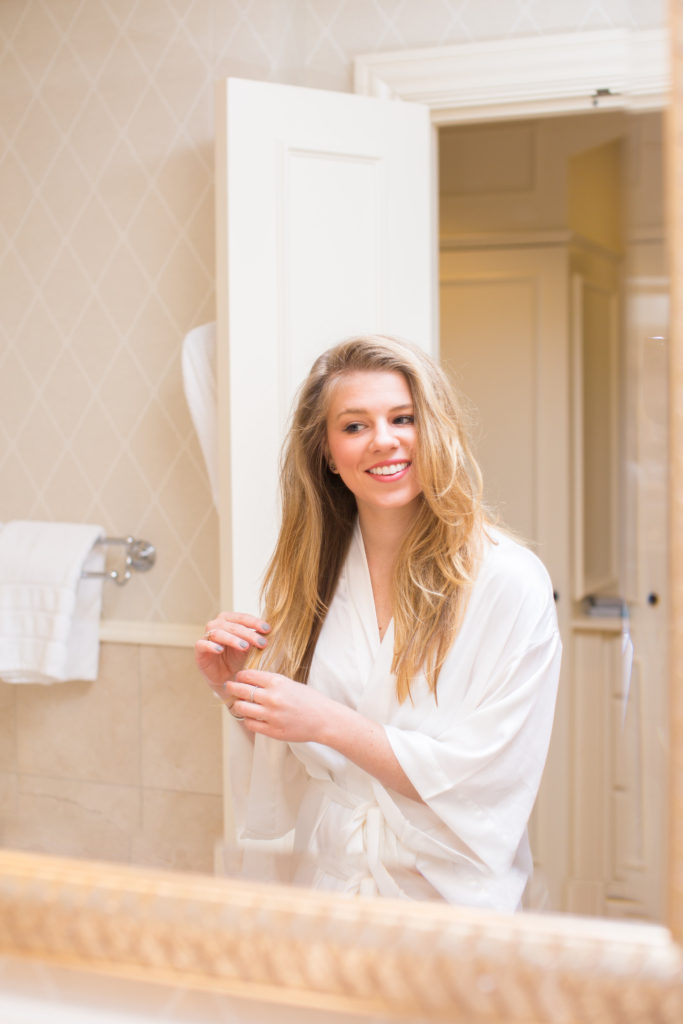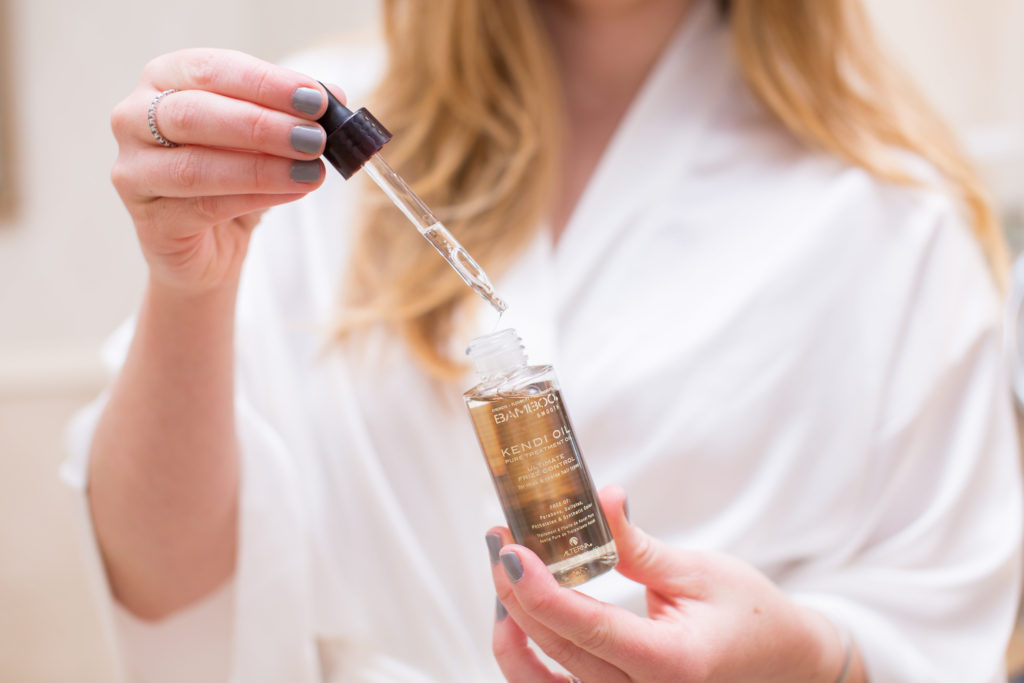 I now use product every single day and have noticed the biggest change in my hair. I now receive comments on how healthy and shiny my hair is. That never happened before! For some reason, I have really dry hair and that's always been very noticeable. I tried several different products but had no luck. Again they either weighed down my hair or made it look super greasy and dirty. BUT I have found the solution. A combination of two Alterna Hair Care products, cc cream & Kendi oil. I use the Kendi oil every single day and the cc cream every time I wash my hair.
After showering I first use the cc cream and then follow that by rubbing some of the Kendi oil on the ends of my hair. I also rub the Kendi oil on the ends of my hair in between washings. These two products have helped increase the shine of my hair and also keep it looking healthy! If you were to ever purchase any new hair products or try a product in hopes of it seriously changing your hair, these two would be it. I seriously could rave about them ALL day long.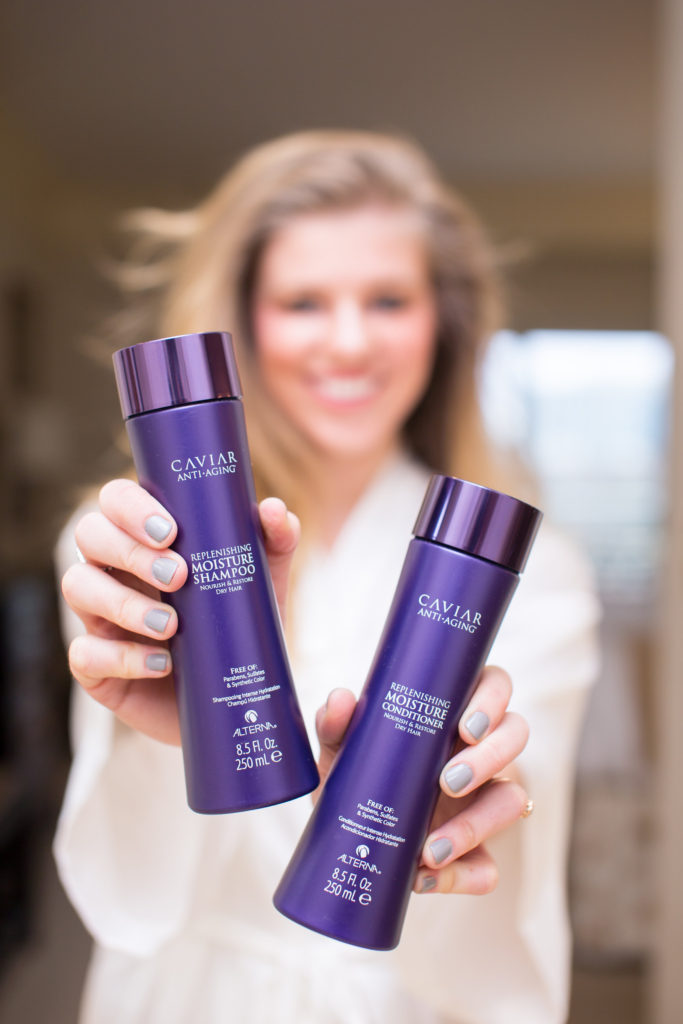 Prior to the cc cream and Kendi oil, I wash and condition my hair with this shampoo and conditioner. If I am going to blow dry my hair I use this blowout balm to protect and smooth my hair, giving it a sleeker look. Aka bye-bye frizz!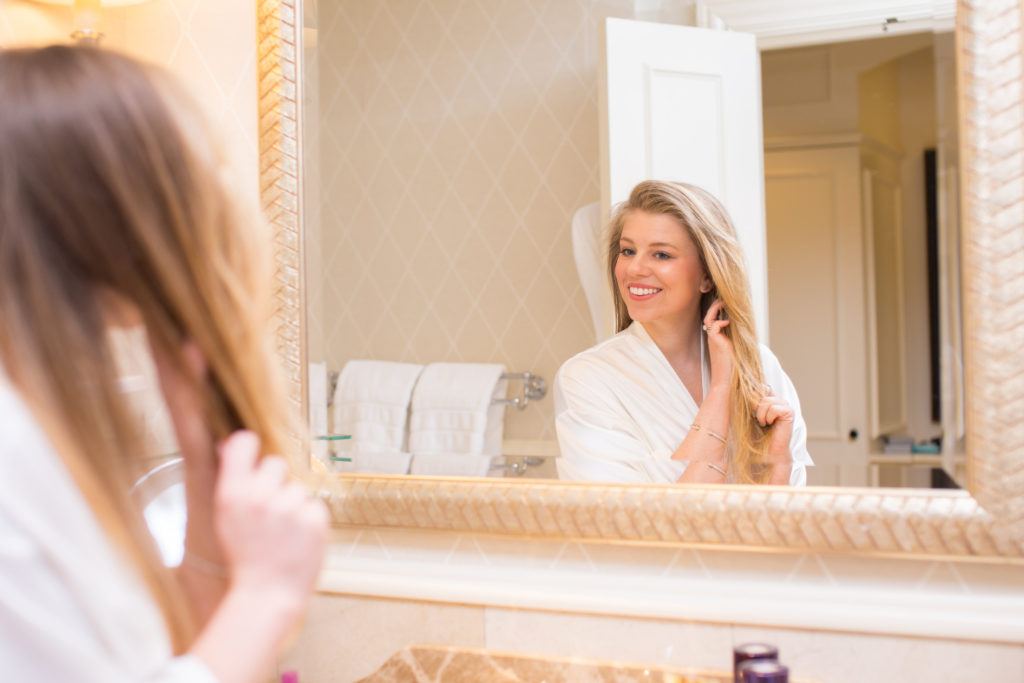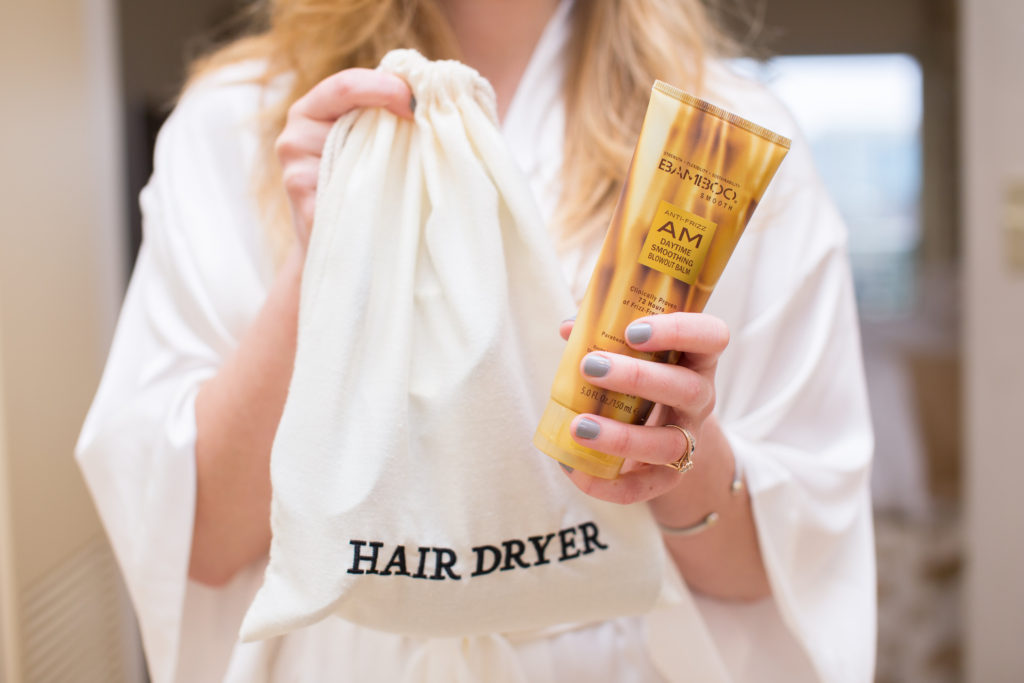 If I haven't just washed my hair and it's a day or two past a washing, I'll add some dry shampoo. Side note: I try to wash my hair only two to three times a week. Dry shampoo is one really helpful in between washings but also great for adding a little extra volume. Who doesn't love more volume?! I typically just do a couple of pumps. You only need a little.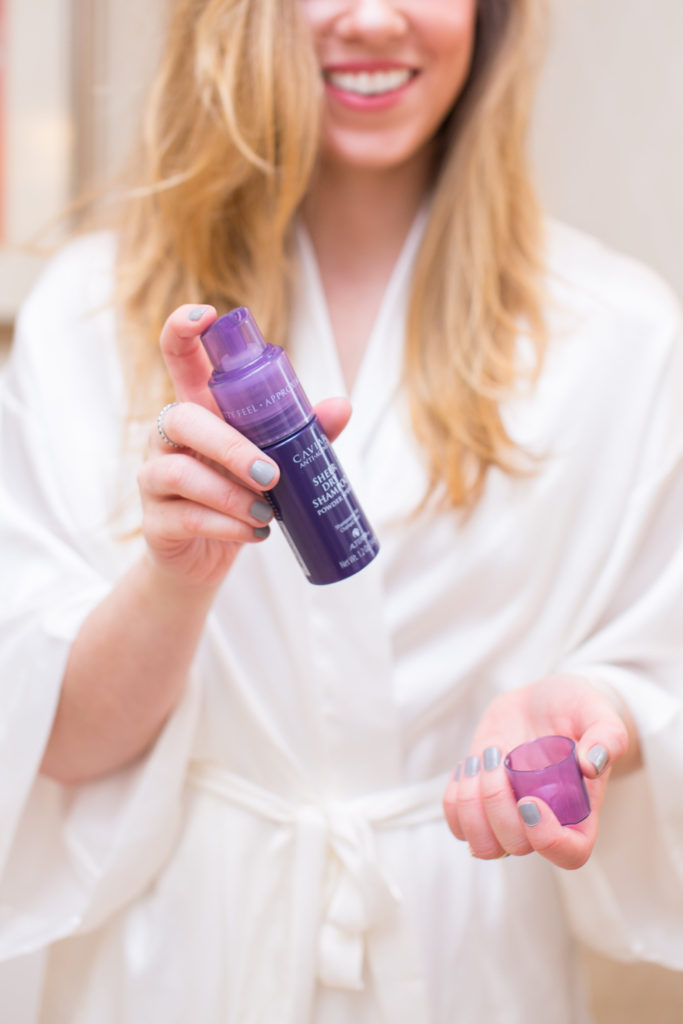 Then it is time for some curling! I use a curling wand as I have found that provides me with the shape of curls I love and lasts the longest. By lasting the longest, I mean I can curl my hair at 8am in the morning and still have curls at lunch the next day. So for me, that's a total win.
I typically like to have lots of curls! Making my hair full of body and shape. Therefore I start by dividing the top half of my hair from the bottom. I secure the top half with a clip and start curling the bottom portion. Since I do like lots of curls, each section I curl is only about 1-2 inches wide.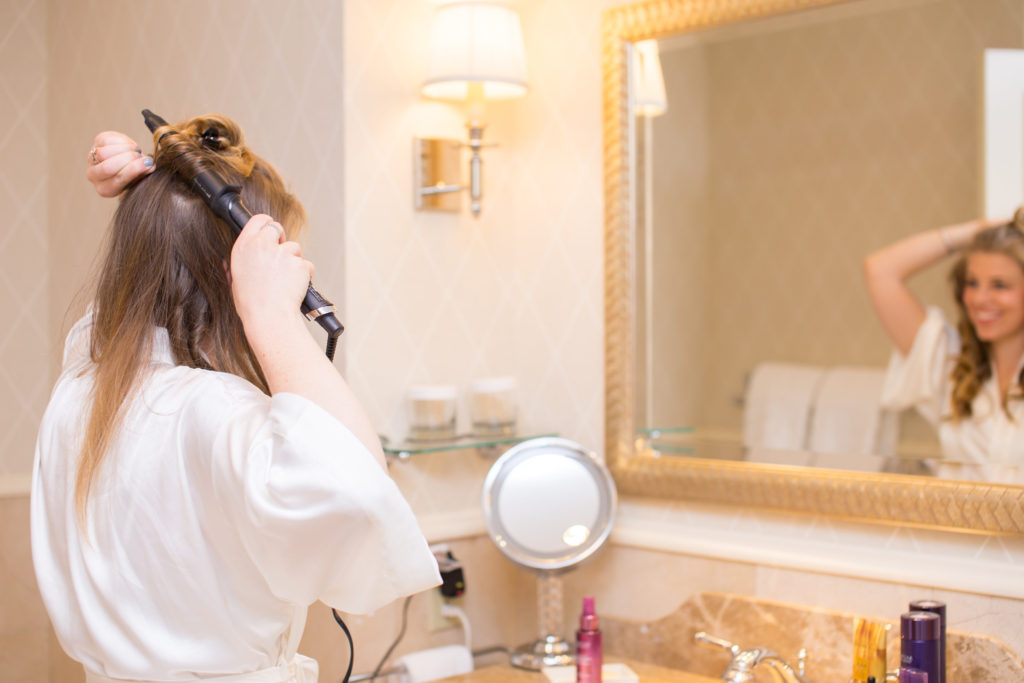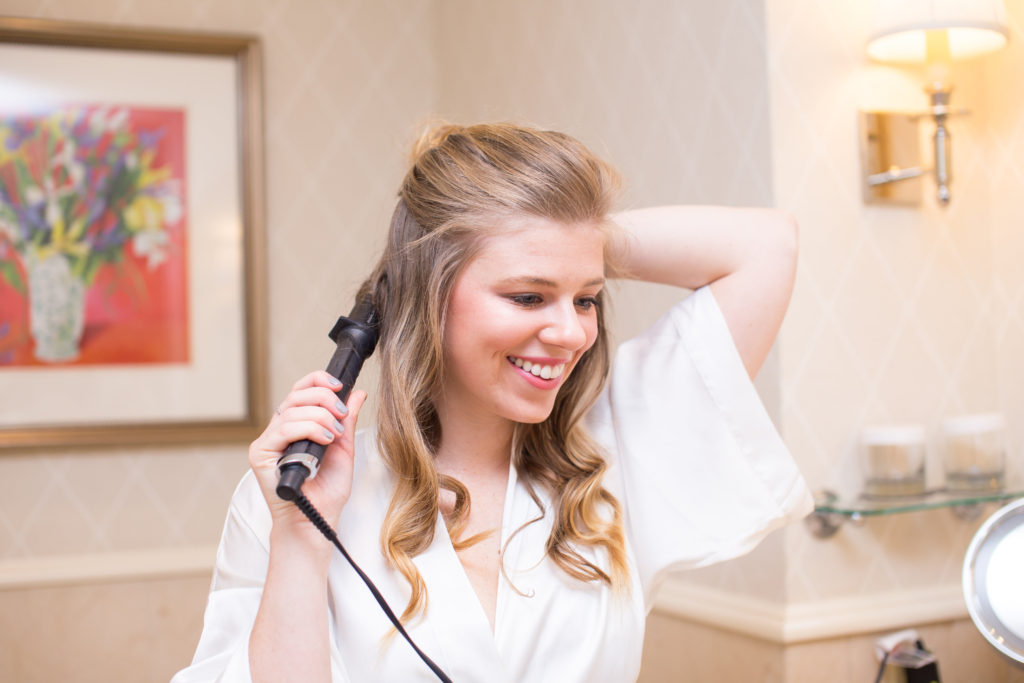 Once the bottom portion is complete, I'll divide the top half at my part. My part is on the left side with majority of my hair falling to the right side. Therefore I start with my left side, clipping the right side up. I'll do two to three curls on this half of my head and move to the right side. Here I typically do four to five curls, saving the one to two around my face until last.
Once complete I'll ad some topcoat shine spray. An essential last step for a reflective shine. Who doesn't want beautifully shiny hair with vibrant color?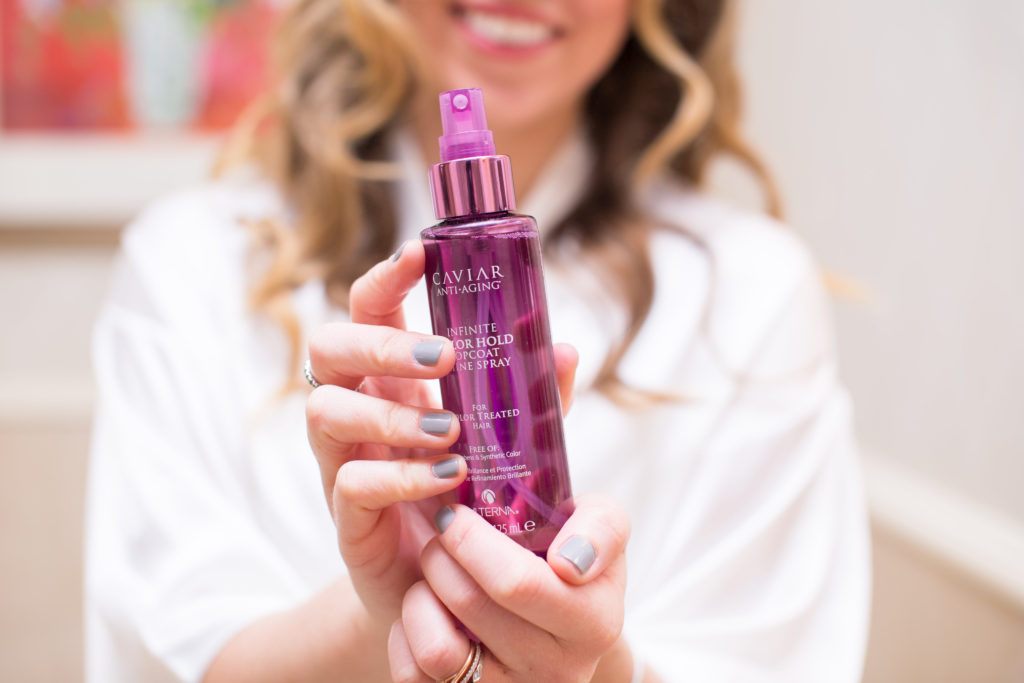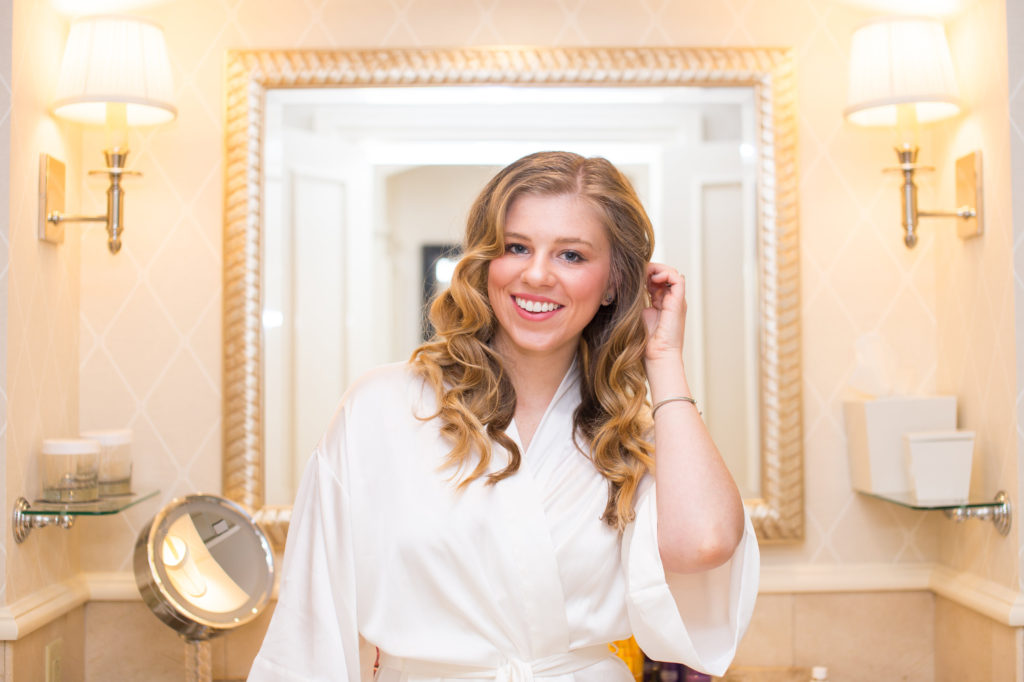 robe // c/o shampoo // c/o conditioner // c/o blowout balm // c/o cc cream // c/o oil // c/o dry shampoo // c/o topcoat shine spray
And there you have it, my go to products + curling wand process for achieving my go to curls. I hope you found this tutorial to be helpful and also found some new products to try out. If you give some of these products a try or currently use them, I'd love to hear your thoughts. Comment below or email me at louellareese@gmail.com.
Also, let me know if y'all would like to see more beauty posts like this! Happy Friday and happy almost weekend! Hope each of you has a fabulous one!
Thank you to Alterna Hair Care for sponsoring this post. All views and opinions are of course my own!