Louella Reese Home living room inspiration continued.
Happy Friday! I am so excited about starting another new series here on Louella Reese. As if the title of this post didn't give it away, this series will be all about decorating our home. A couple of months ago, I shared some inspiration for our living room. While these are still our inspiration photos along with a couple more, we haven't done anything! With busy lives and big changes we haven't had much time to focus on upgrading our decor. But over the last couple of weeks we've made steps toward making plans. Sounds silly right? What I mean is, we've partnered up with an interior designer and she is putting together an inspiration board, design boards, and a space plan.
We are SO excited to dive in and start making this place our home. We have been here for five months so I'd say it's about time! I also cannot wait to share this process with you as we make improvements. So stay tuned! I'll be sharing everything our interior designer puts together, room check ins, and final projects.
For now, I'll leave you with some additional inspiration photos we're using.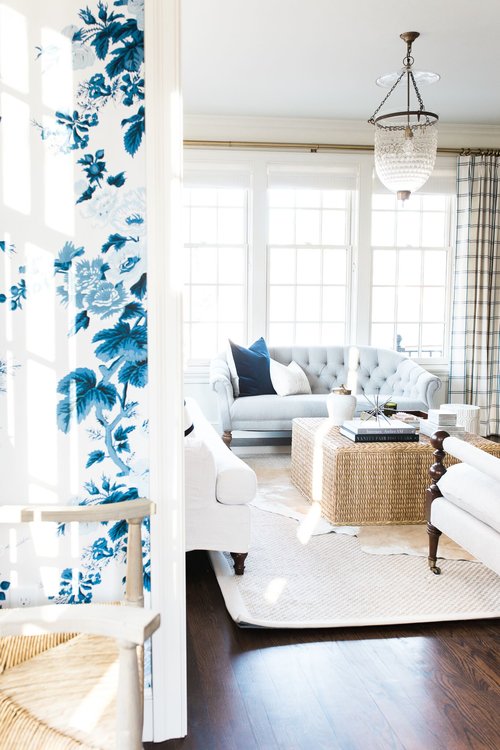 This room has my heart! Between the colors, patterns, and textures I am over the top in love. How beautiful is that blue floral wallpaper? I mean, it's incredible. Also loving the pattern on the curtains. Very simple and preppy, yet they add a lot to the room.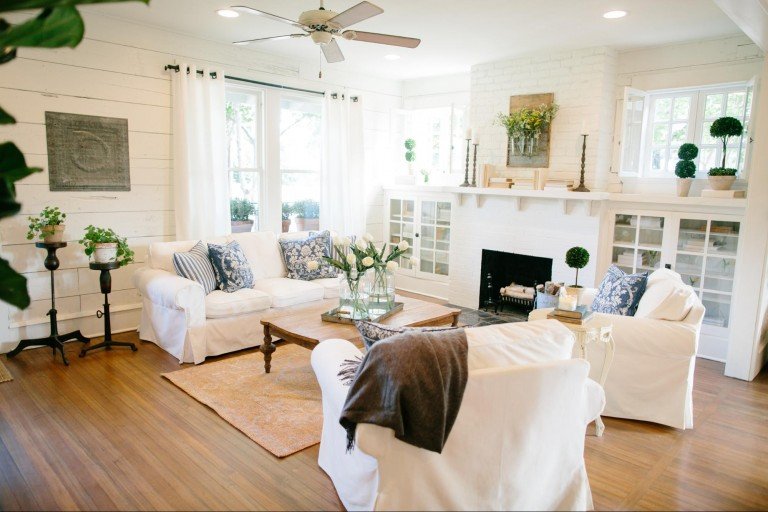 This sweet cottage/farmhouse style room is done by the fabulous Joanna Gaines from Fixer Upper. This lady gets it right every single time! I love her softer, more feminine designs. Such as this one above and another below. She does a great job making white pop and adding a couple actual pops of color.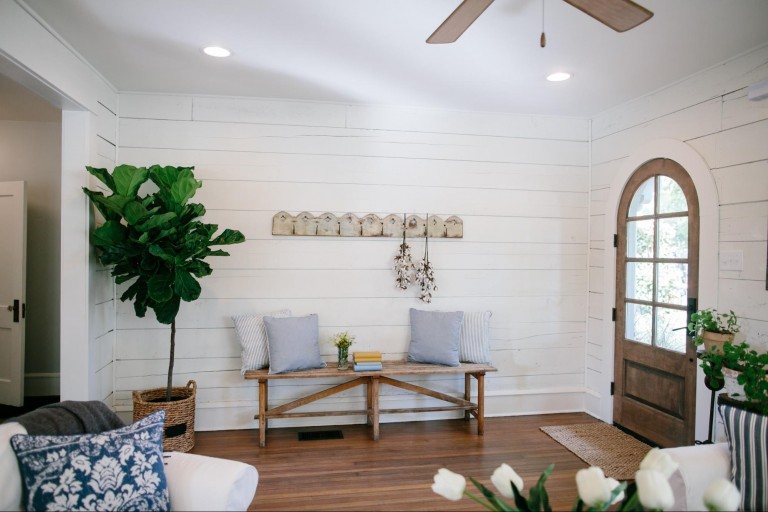 This is another shot of the same room. Love the way the entry area ties right into the main room. Our entry area is basically a very narrow hallway without a lot of room to play. A small bench like this may be doable though.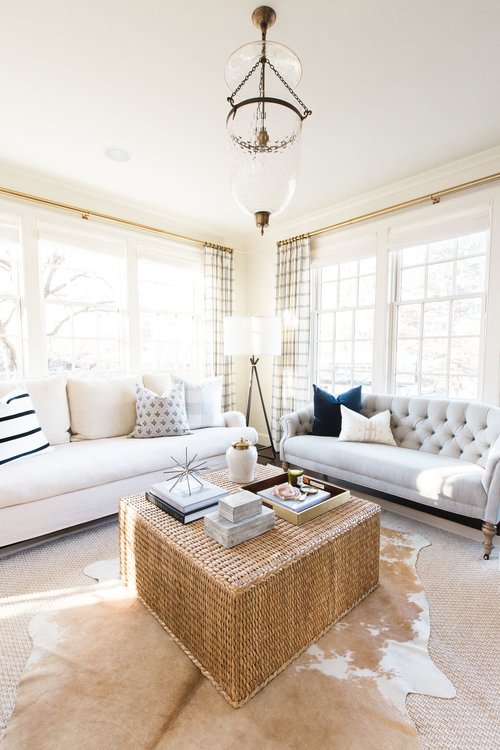 Another shot of the first room. A more full shot of the actual living room though. How fun are these layered carpets? Add a touch of funky to this otherwise preppy chic room. Also, I'm obsessing over this coffee table. Love!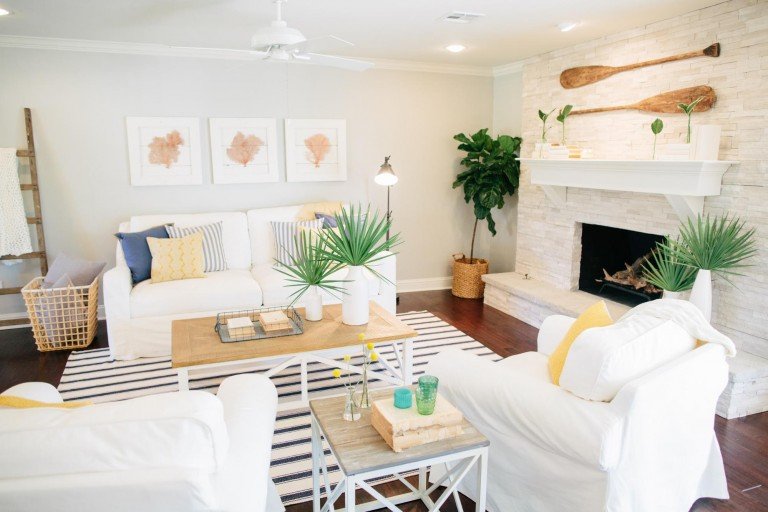 Another room by Joanna Gaines. While yellow is most definitely not my color, I love everything else about this room. It's very simple, yet cozy. The the stripe on stripe with the rug and pillows.
Which room is your favorite? Do you have any tips y'all have for blending two styles and/or updating a full room? If so, I would love to hear them! Comment below! p.s. follow Louella Reese via Bloglovin' to make your blog reading even easier!