Give trendy denim a try this spring season! Sharing how to style put an edgy spin on the trend.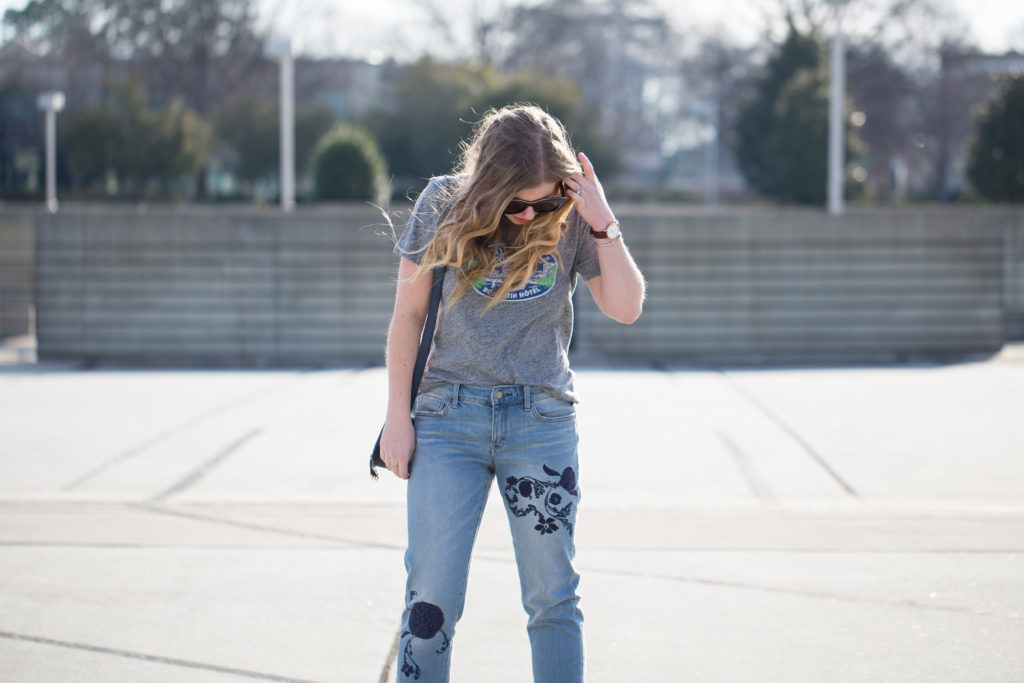 photos by amanda moss // back seat photography
tee // denim // c/o handbag // booties // c/o watch // sunglasses
I shared these jeans last week as part of a feminine look. Today, I'm back with them and sharing an edgier look. Okay, it may not be edgy for you but it's wayyyyy edgy for me! But like I said in this post, these jeans were out of my typical wheel house anyways, so why not take it even further, right? This summer I talked a lot about stepping out of your fashion comfort zone. I loved doing it and found it to be beneficial. As I found a lot of items I LOVED and otherwise would have never tried. I then stopped doing it and stayed in my little fashion cushy spot for months. So when these jeans came into my life, I decided to step outside again. So here's a slightly edgier Laura Leigh.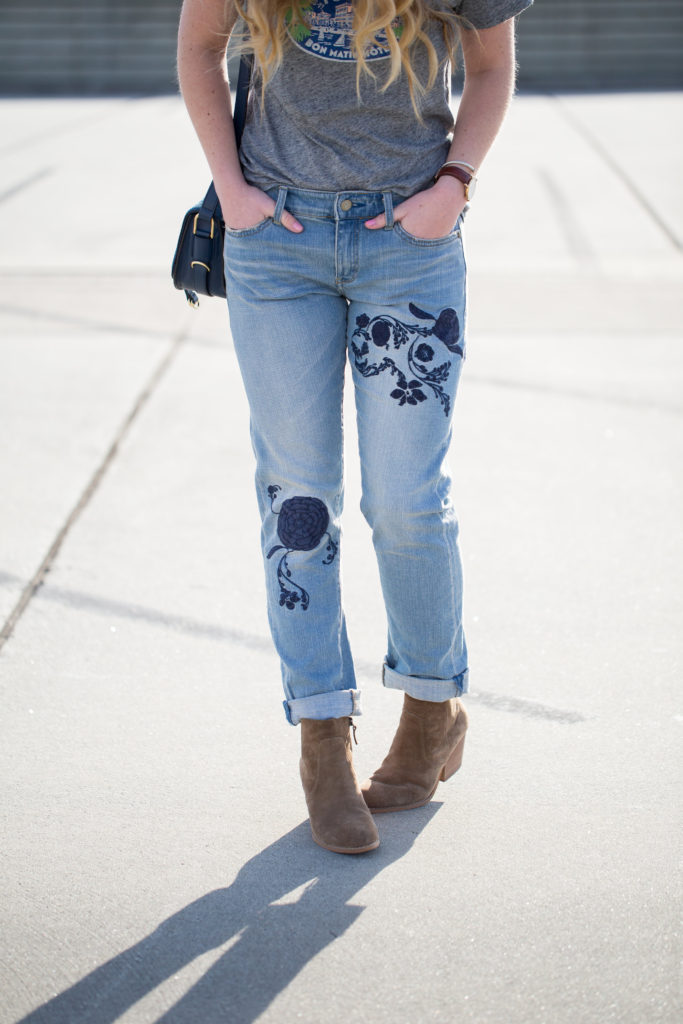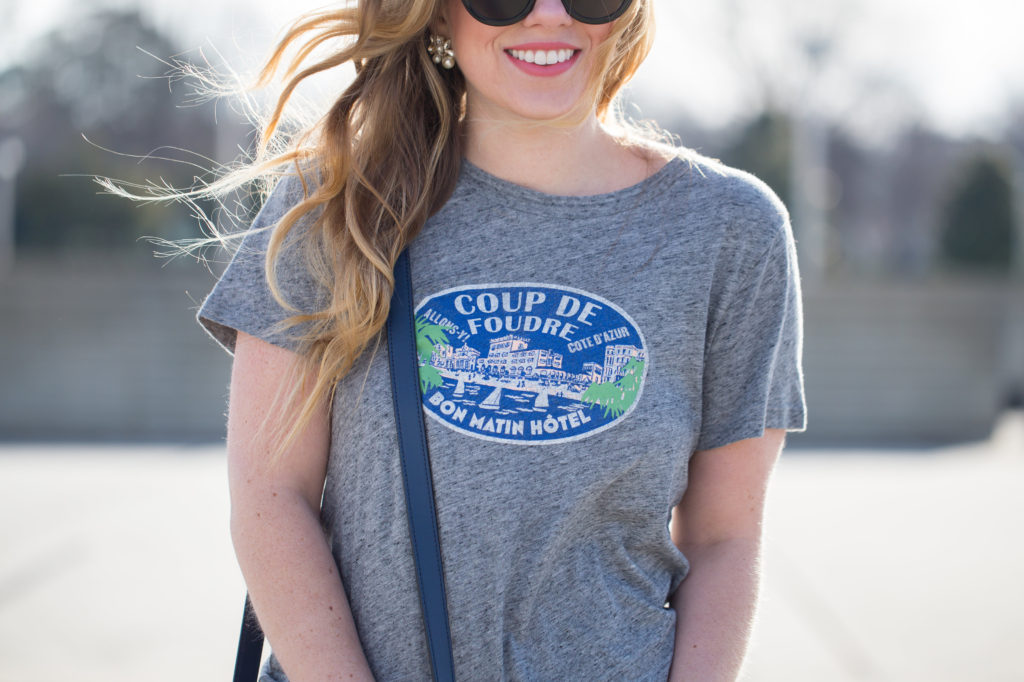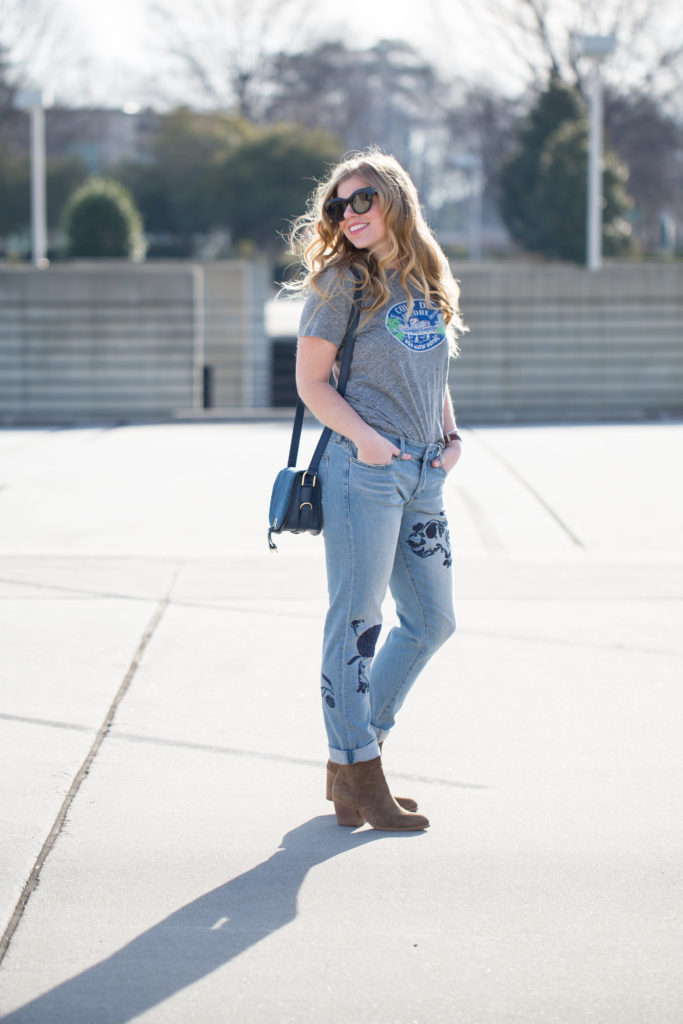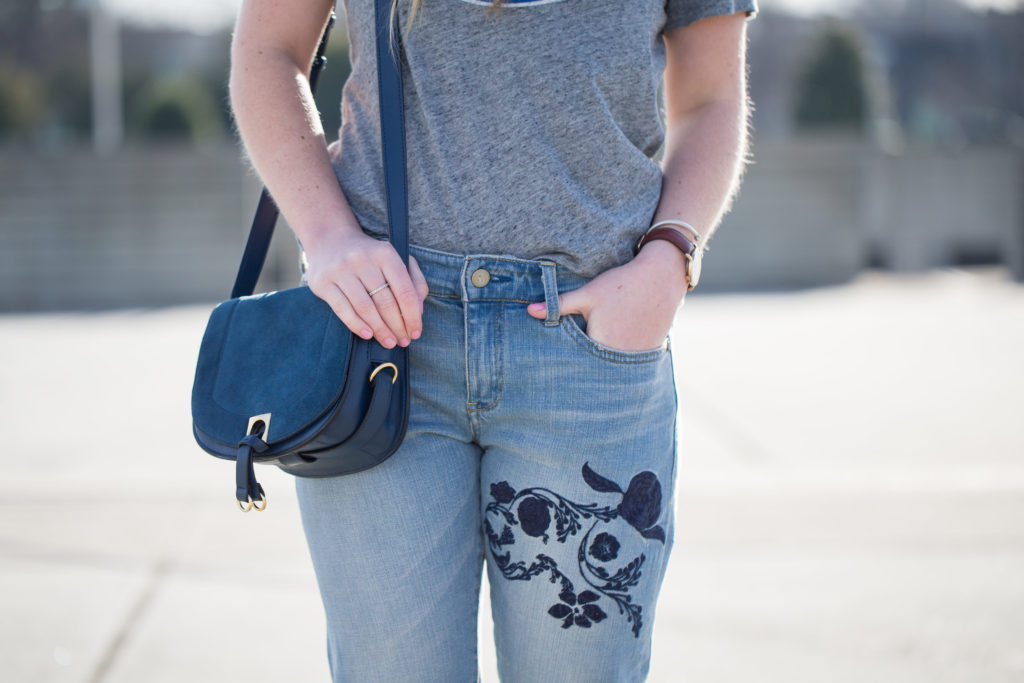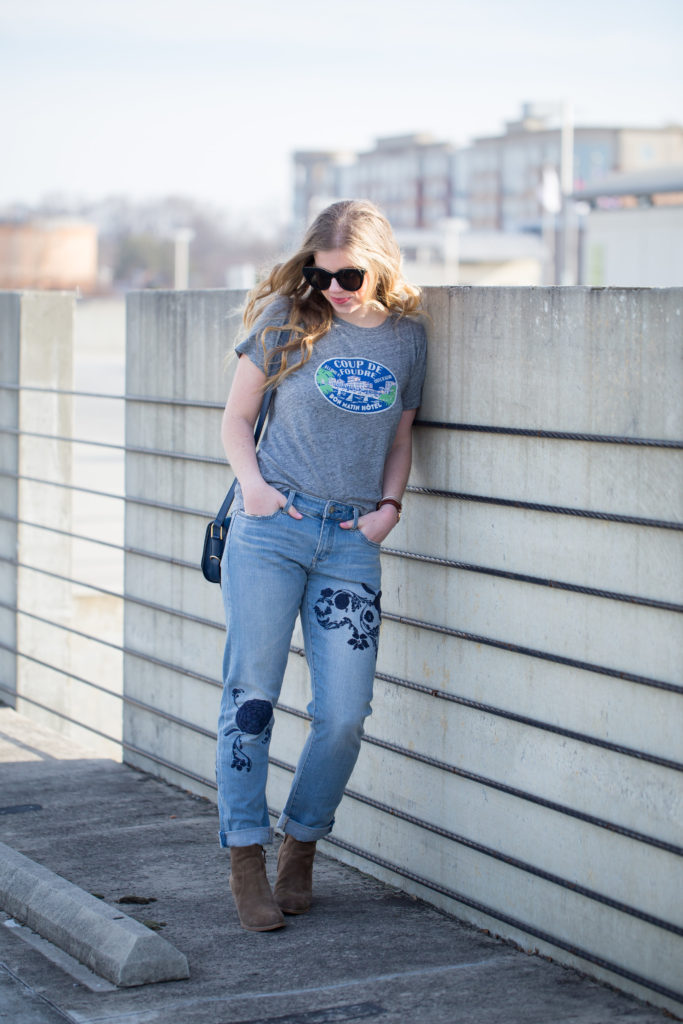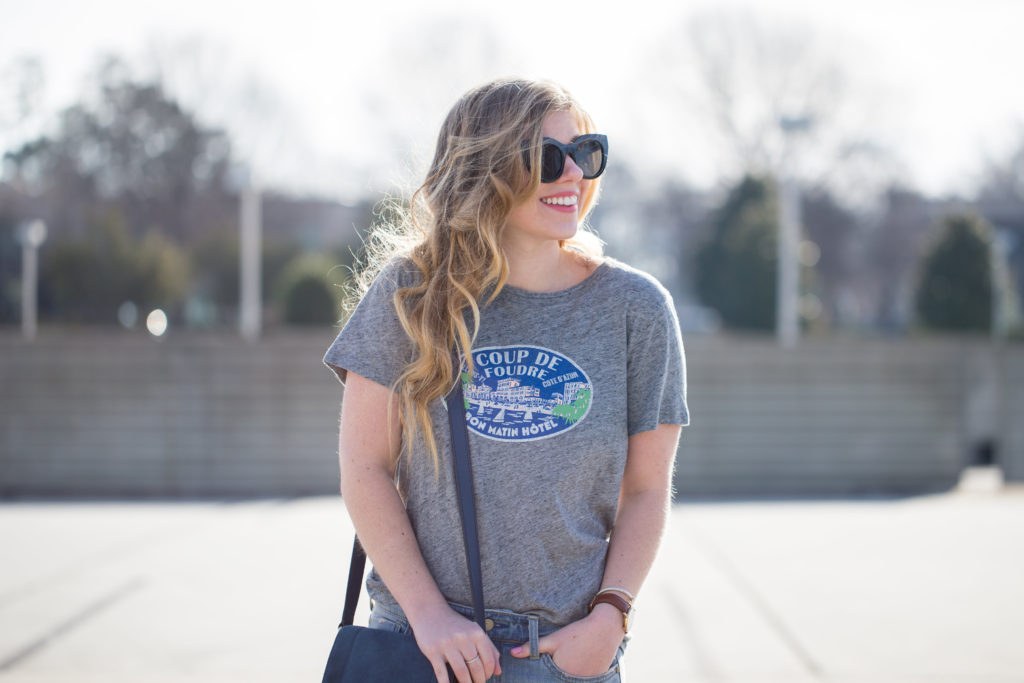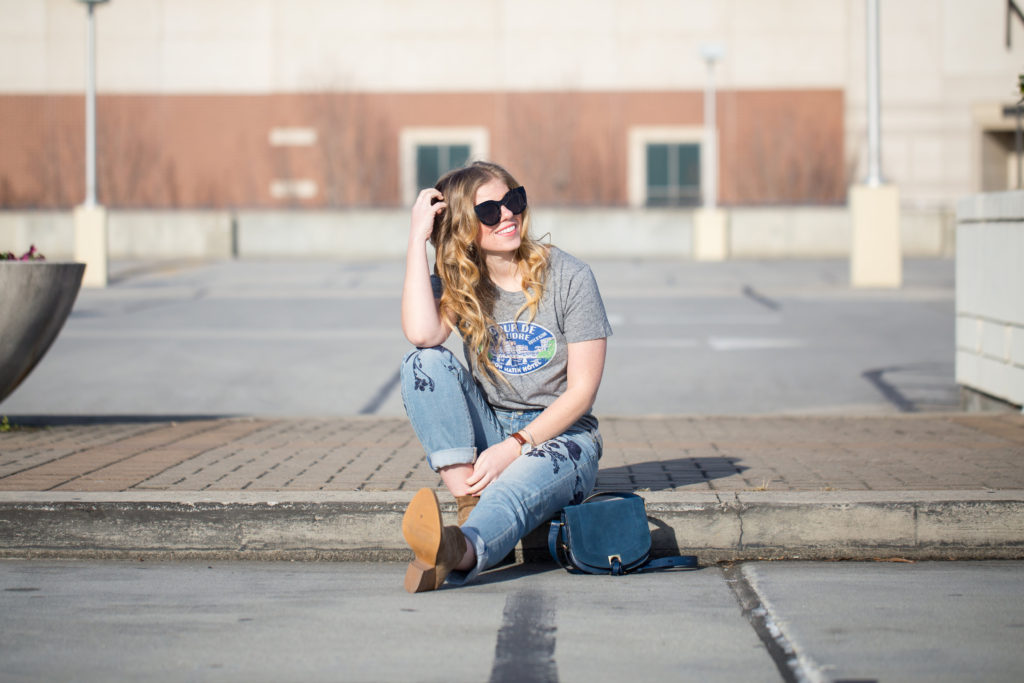 tee // denim // c/o handbag // booties // c/o watch // sunglasses
Thoughts? Like the look? Let me know in the comments below what you're thinking.
So to take this pair of denim to the next level, I paired them with my go to booties and a graphic tee. The boyfriend jean fit + cuffed hemline paired with the booties provided that edgier feel I was after. Again, a look I wouldn't typically go with but I loved the way they looked together and how the booties hit right where the cuffs ended.
I talked about styling embroidered jeans here, giving tips on what to pair with them. A graphic tee is an additional option. Much like the advice I gave if you were to choose a pattern top, stick with a design that has colors in the same hue as the embroidery. This will help pull the look together more. Also making so all the detail is not too overwhelming.
Will you be giving embroidered jeans a try? What about the boyfriend denim with booties?