Blue summer clothes you need in your closet!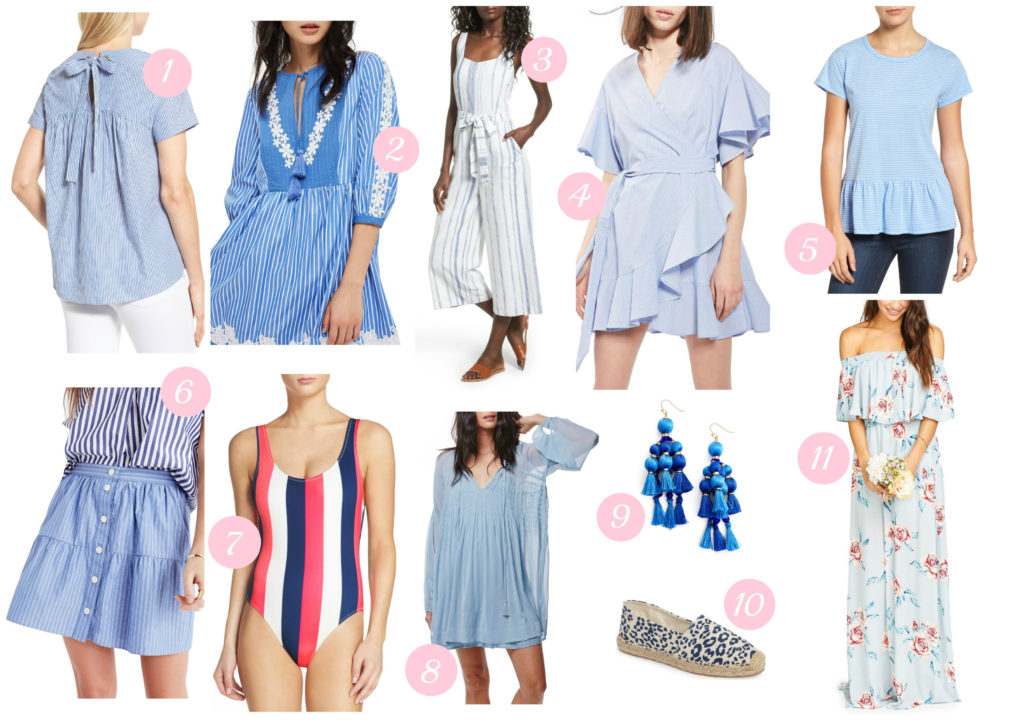 1 // 2 // 3 // 4 // 5 // 6 // 7 // 8 // 9 // 10 // 11
If you've followed Louella Reese for any length of time, you know I have a serious addiction to the color blue. Blue was NEVER my favorite color growing up. I switched back and forth between pink and green but two years ago, I fell hard for blue. I haven't looked back since! For me, blue is a neutral, it goes with everything. Which is one of the main reasons I love it. Additionally, it can be a calm color or it can really pop! Depends what shade you wear and what event you wear it to.
I truly feel blue is one of the top colors for summer though. Partially due to the fact that we have Memorial Day, Fourth of July, and Labor Day in the mix. Everyone loves to wear the good ole red, white, and blue for those holidays. And also, we're surrounded by the color all season long…blue skies, oceans, lakes, pools.
So with that said, I wanted to highlight some of my favorite pieces out right now for the new season. Here are my top three picks…
Currently at the top of my list is this sweet stripe skirt, I can definitely see myself wearing it all summer long. The skirt would be easy to dress up or down. Pair it with a simple white tee, a graphic tee, button up shirt and throw on a denim jacket or utility jacket.
Next up, this swimsuit. Goodness it's adorable! I'm also really loving this one. I mean how cute is that? Perfect for all the patriotic holidays this summer. If you haven't checked out this brand yet, they have some of the cutest swimsuits out there. They are a little pricey BUT I've heard they're well worth it and I plan on finding out myself, so I'll keep you posted!
I'm not sure I could pull this jumpsuit off BUT I plan on trying it out and giving it a go. Don't think it'd be adorable paired with wedges and a utility jacket? I think a pattern sweater and flats would look so cute too!
Shop all of my other picks above and below!
Also see some of my favorite blue items featured here on the blog lately here, here, here, and here.