The prettiest statement coat you ever did see! How can you not smile when seeing this bright, beautiful little number?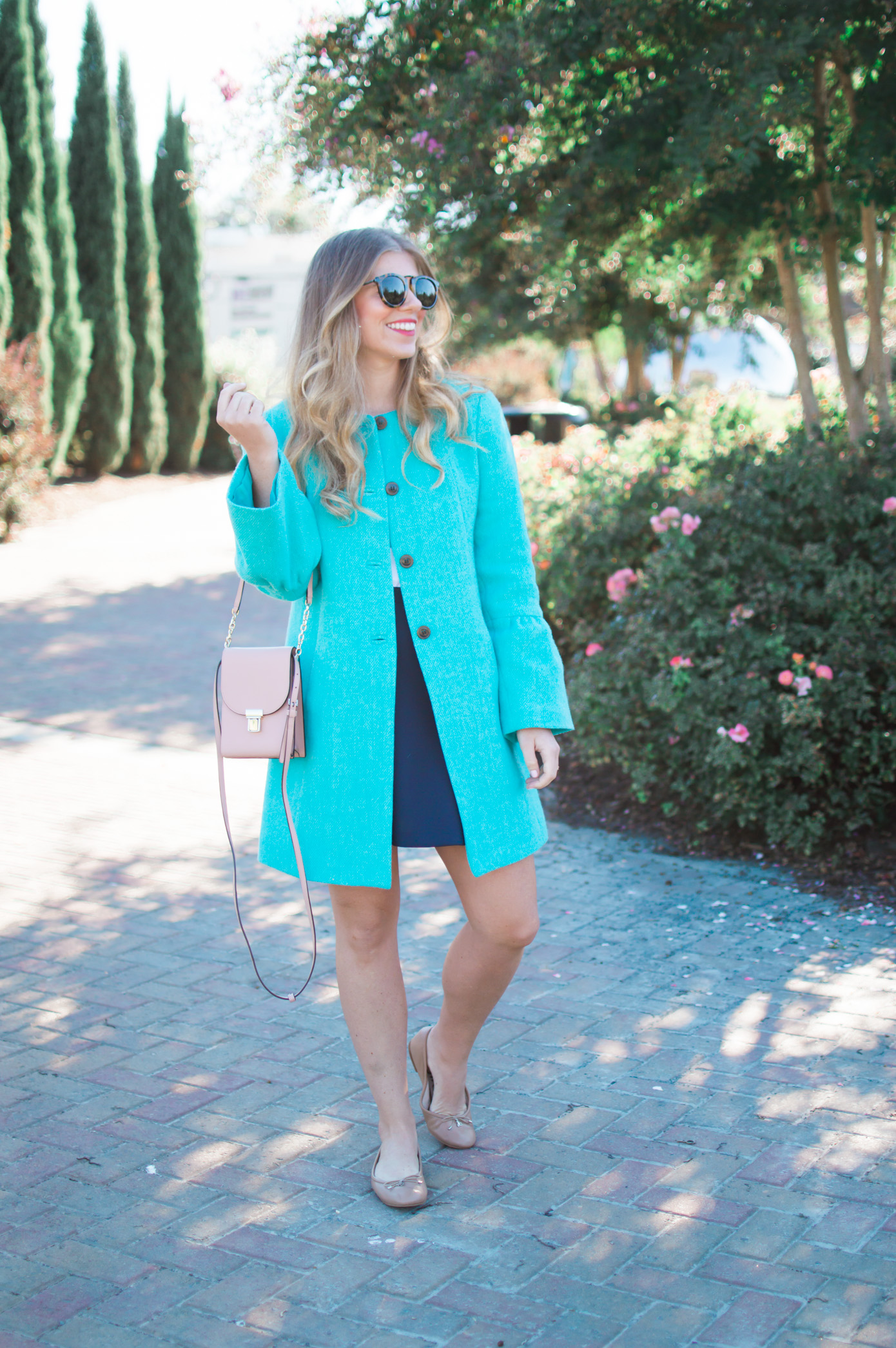 Can we talk about how gorgeous the color of this coat is? I mean, it would be impossible to walk into a room or strut it down your sidewalk commute to work and not be noticed. This is definitely a statement coat! The coat is also very feminine with the slightly fitted fit and beautiful flounce sleeves. So if you're looking to make a statement this fall season and well into the winter season, this is your coat.
What I love most about a statement is coat is it allows you to keep everything else simple. You don't have to think a lot about accessories as the coat does most of the "talking" for your look. Today, I'm sharing two ways to wear the coat, without changing too much. One look is very simple, the coat really does make the statement while everything else stays simple and neutral. With look number two, I added a silk scarf to compliment the coat and add a little extra. Metallic pumps as well, to up dress up the look a little more. I would say either look is office appropriate and great work wear options for the fall season.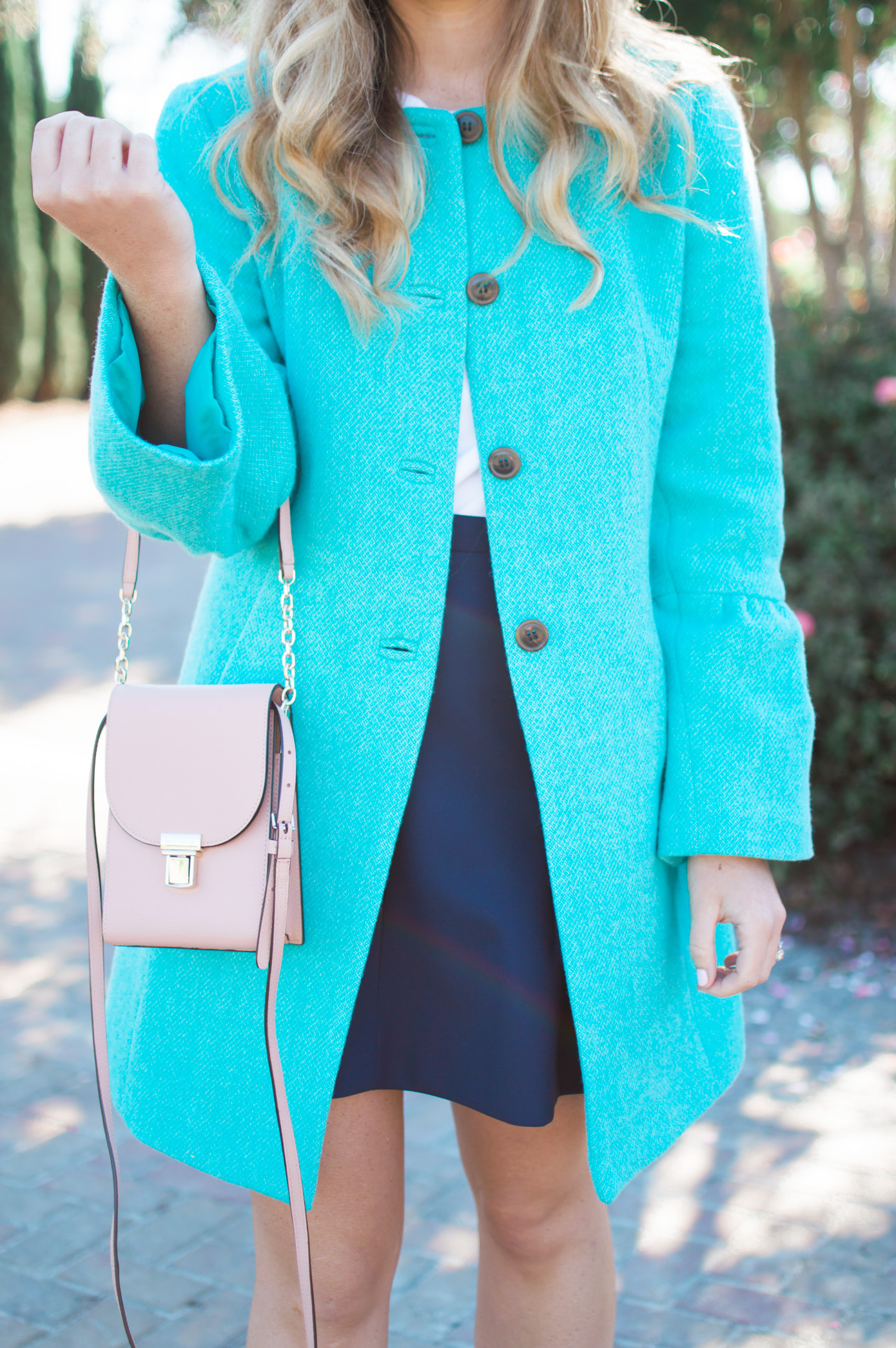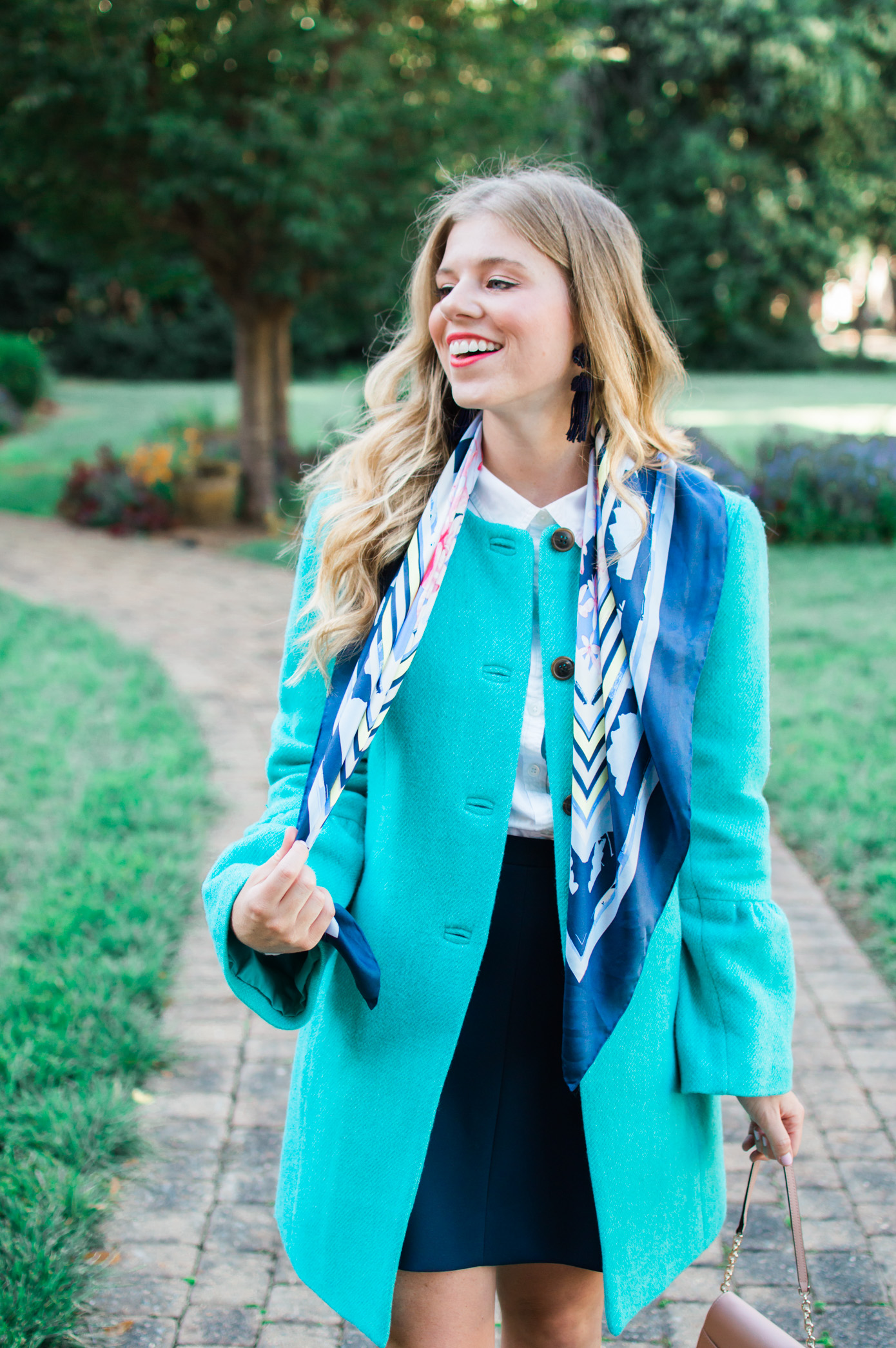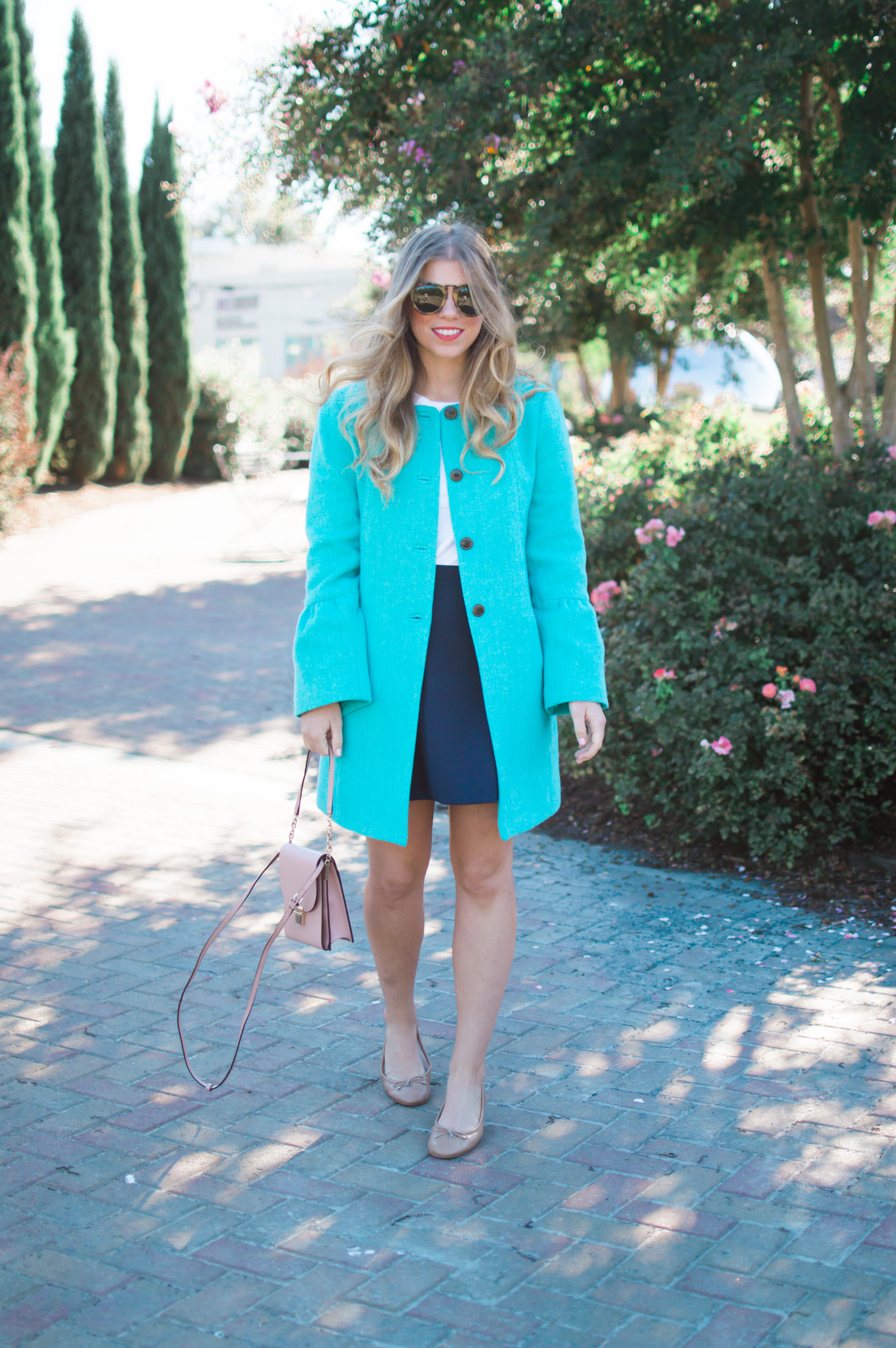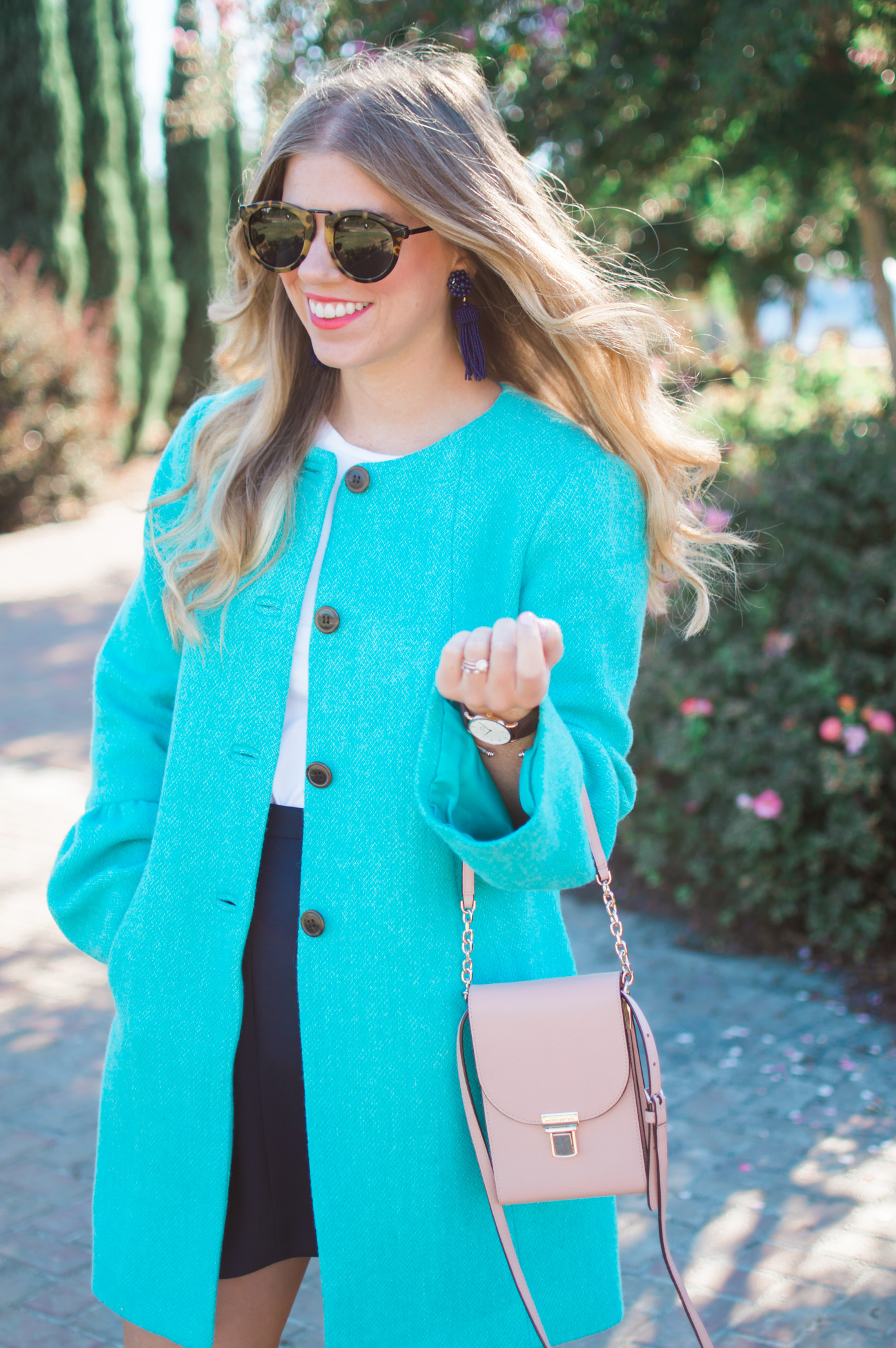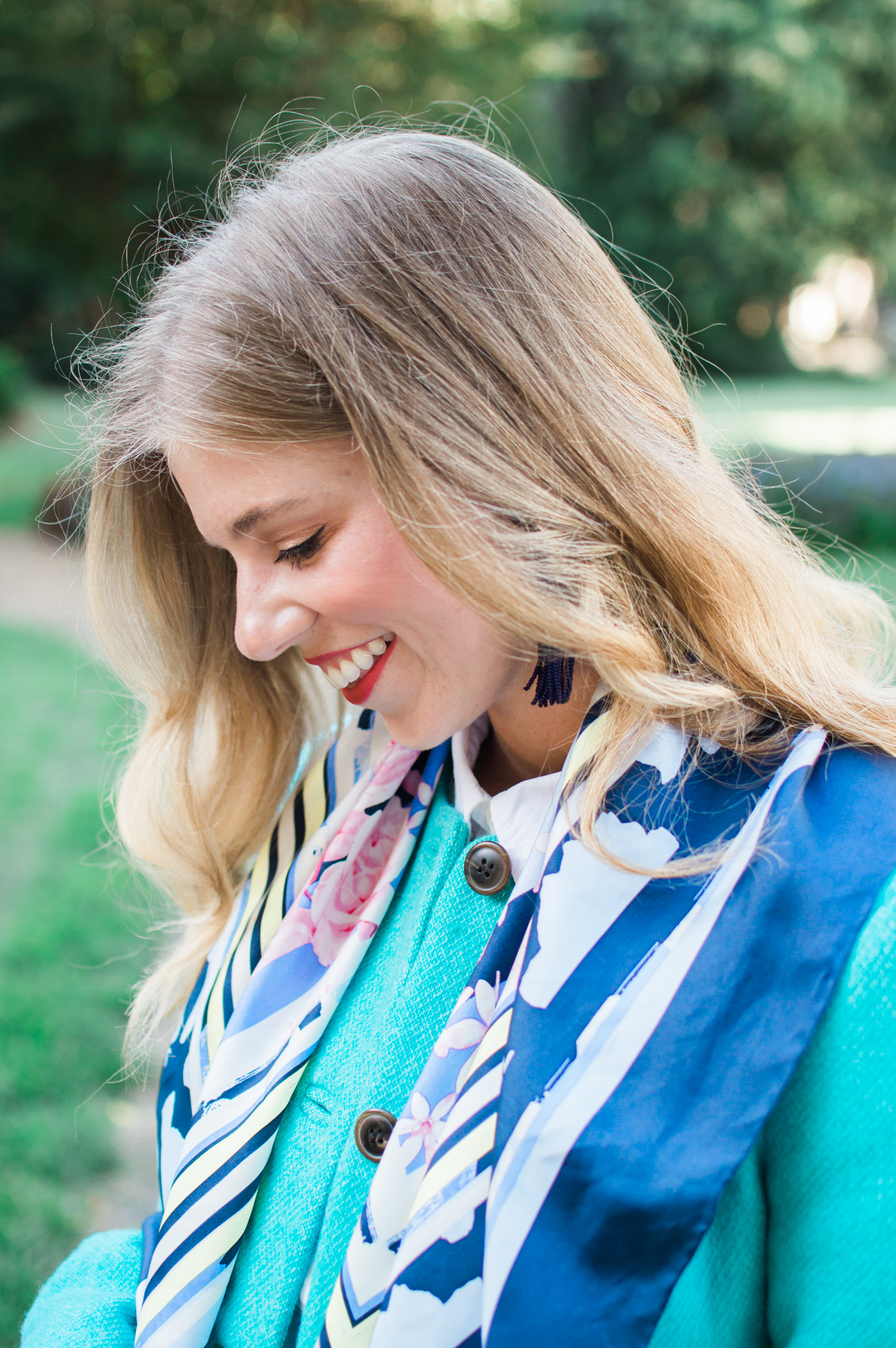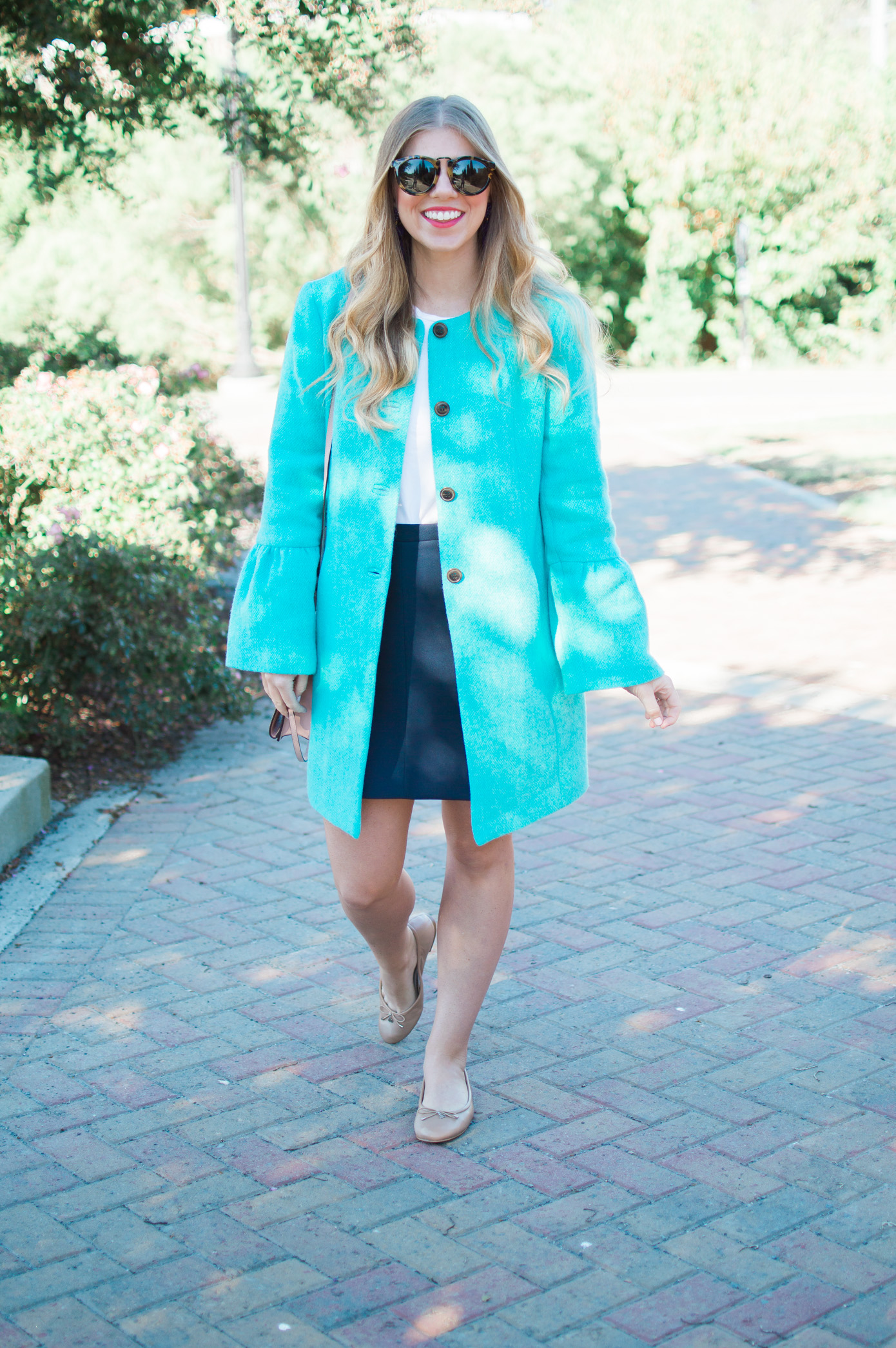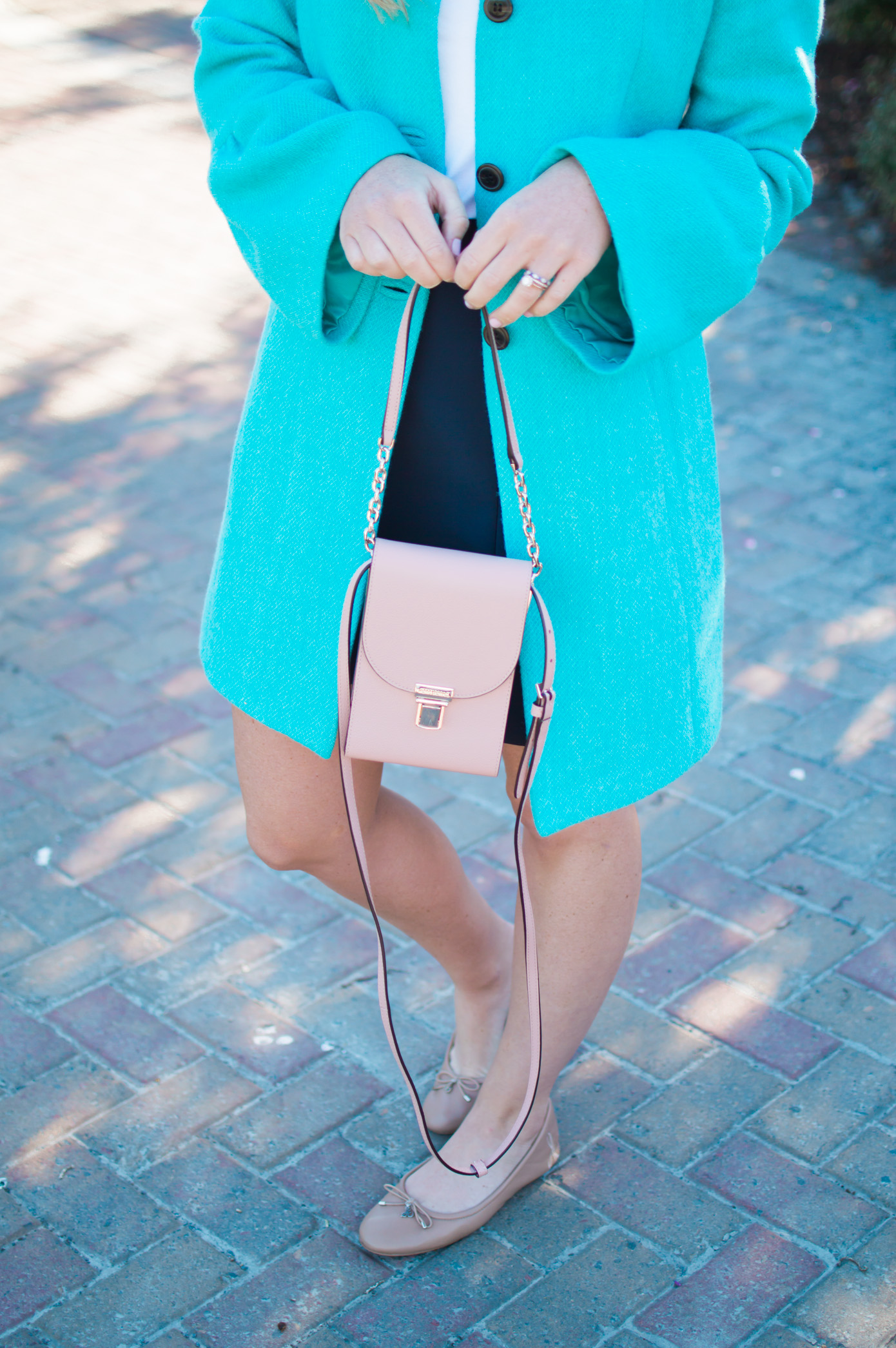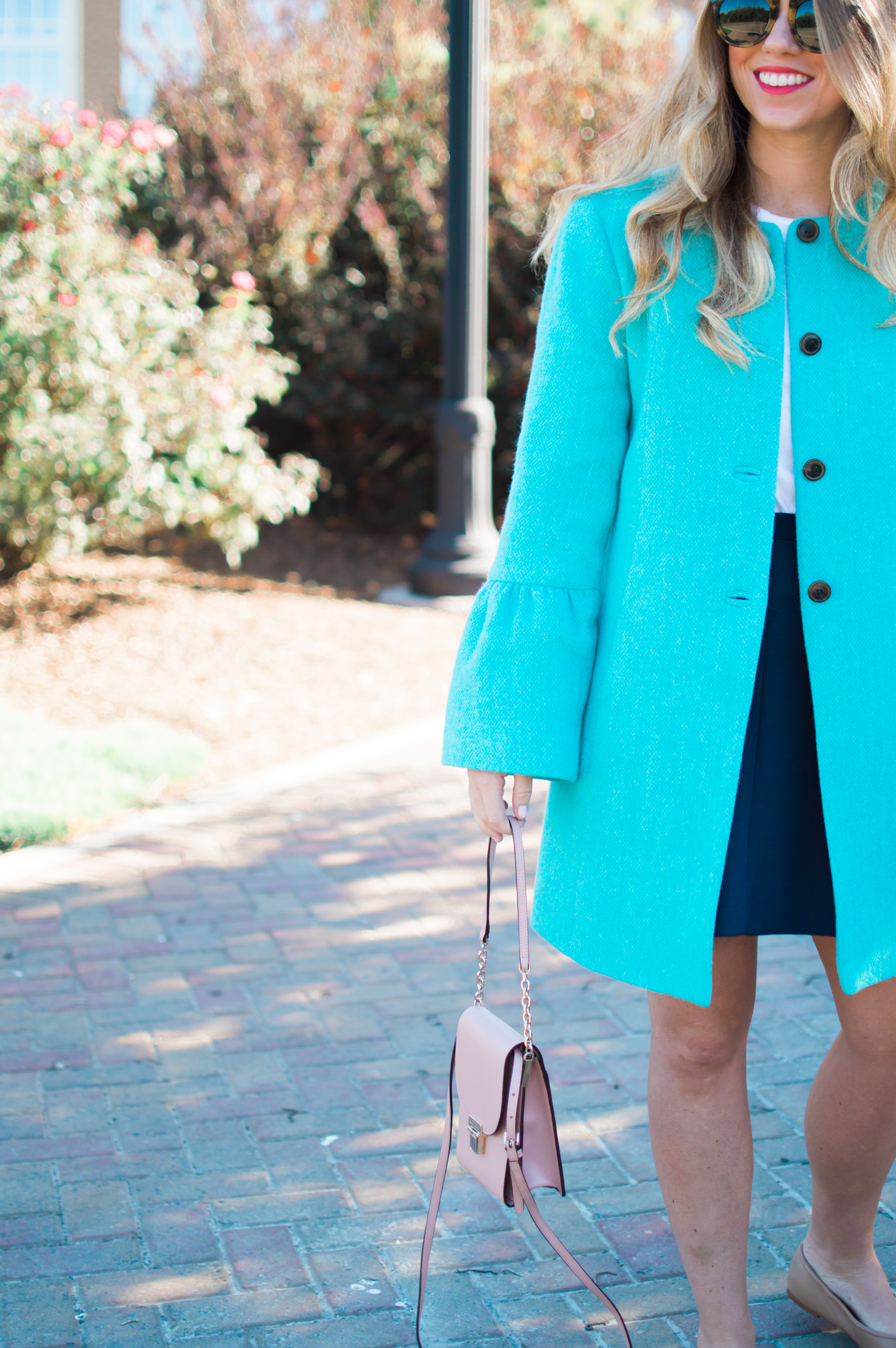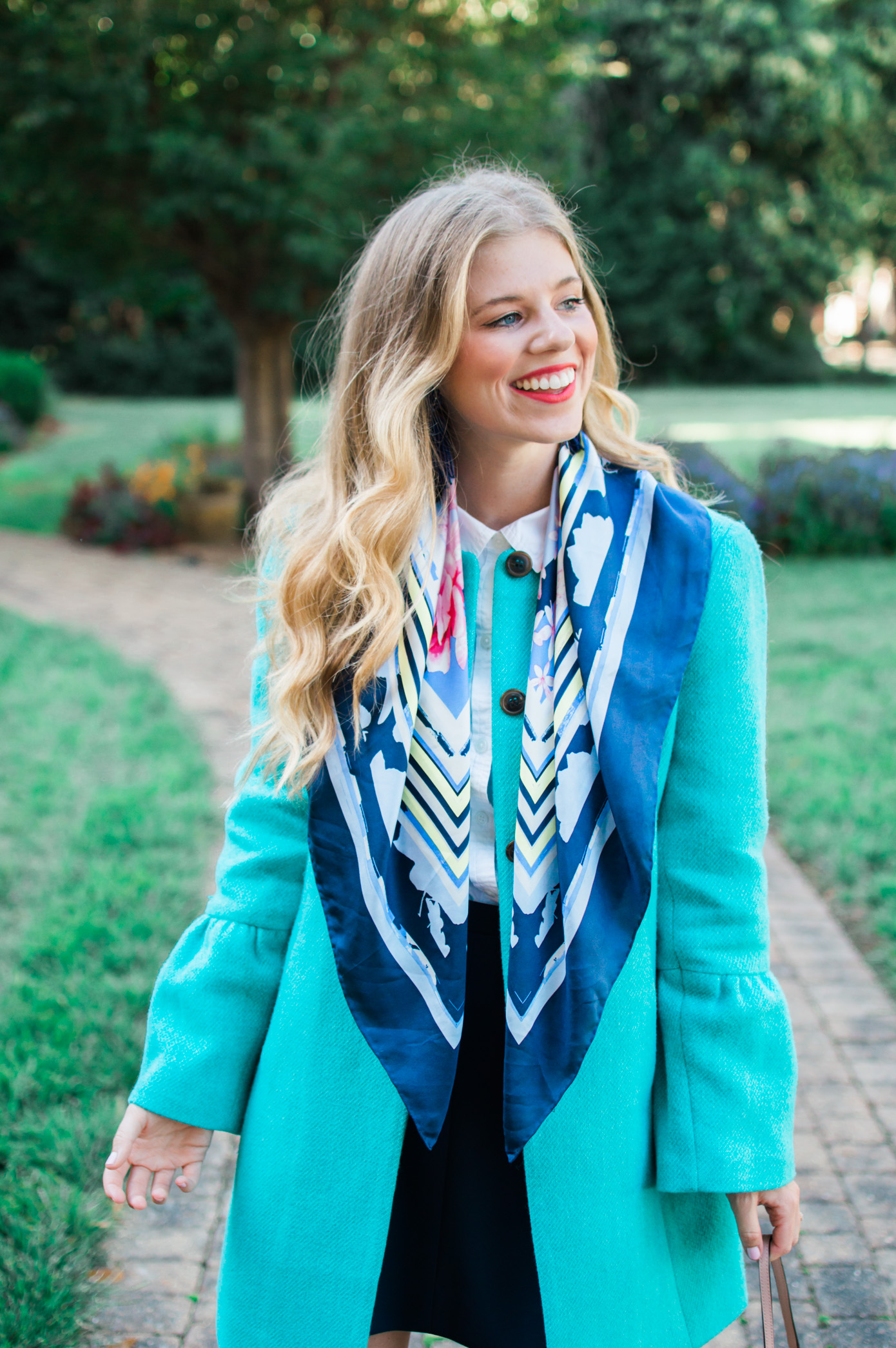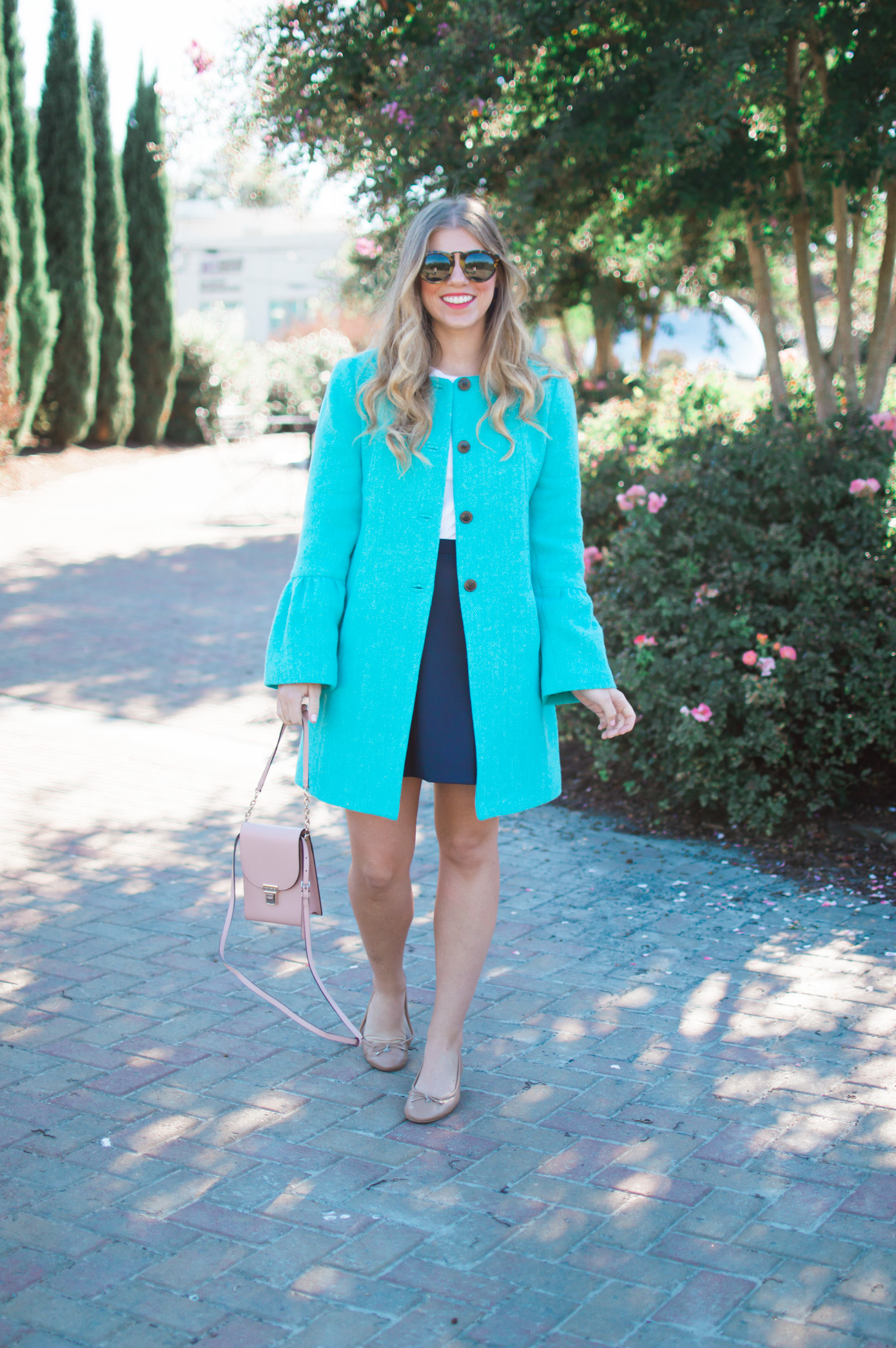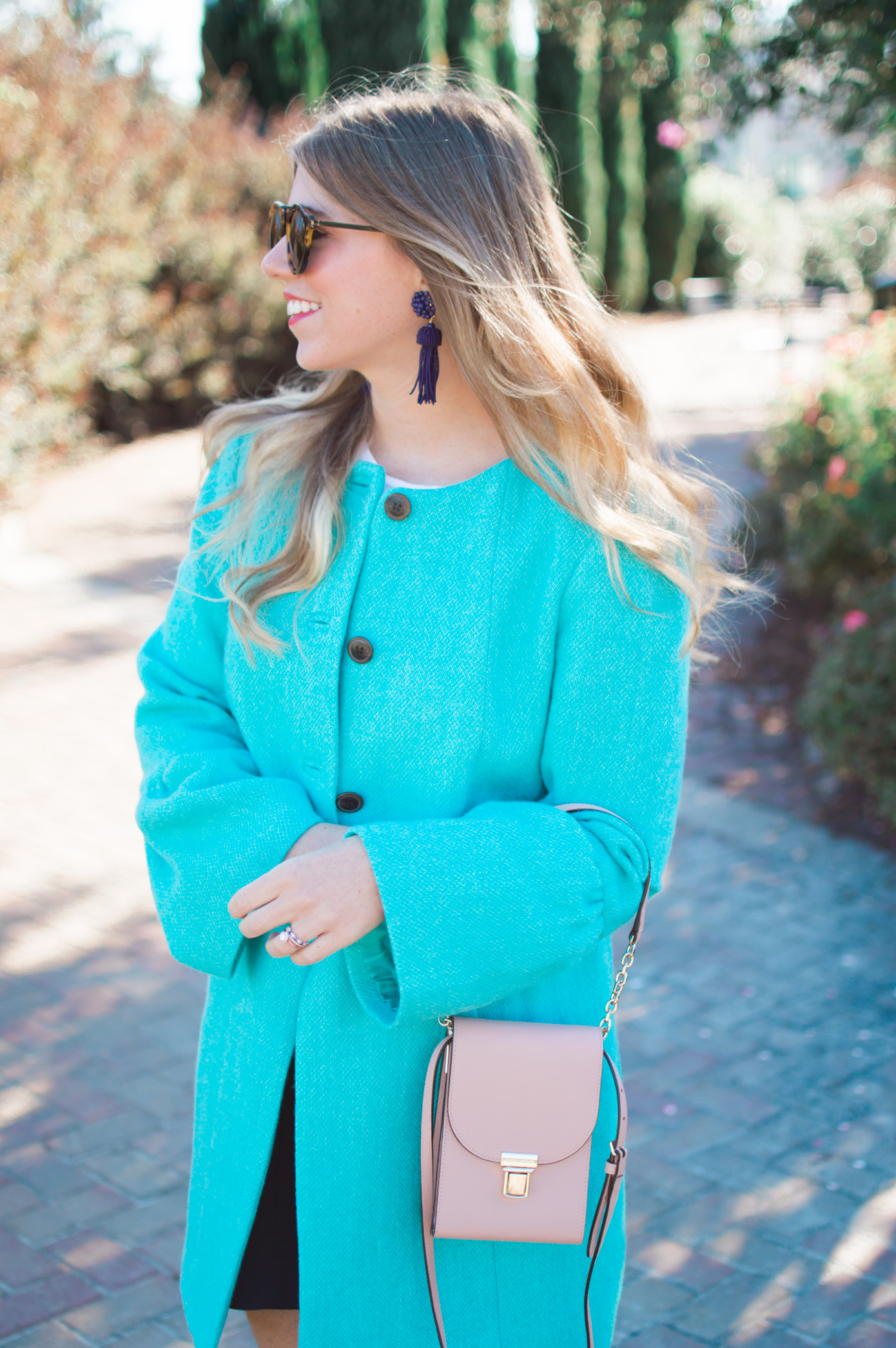 Which look is your favorite? Comment below and let me know!
I wanted to take a quick moment to talk about these pumps. I went to Nordstrom to return an item I had ordered in the mail a couple of weeks ago and passed these beauties. Definitely wasn't in the market for metallic gold pumps but felt they needed to be tried on. Y'all they are SO comfortable! You don't even feel like you're wearing a shoe with a heel. Which, if you're running around an office or on your feet all day, that's a huge plus. Not only are they comfy but they also go with just about everything! I would absolutely recommend these for your fall work wardrobe! If metallic gold isn't your thing, they also come in black, navy, and red suede.
SaveSave
SaveSave