Sharing my last look from Cataloochee Ranch and it's a favorite! What to wear horseback riding for a comfy ride. 
Today is my last post from Cataloochee Ranch, is anyone else extremely sad about this? I am over here wishing I could forever take blog photos at this ranch.  If you've missed some of my previous posts on our stay there, you can find my review + travel guide here plus styled posts here, here, and here. I also shared six ways to style a bandana for summer which was totally inspired by the ranch. 
Okay, enough reminiscing about past posts, let's talk about today's post! Today it's all about the comfiest look from the trip. Aka what I wore horseback riding. When packing there was no doubt my overalls were coming with me. I basically use any and every excuse possible to wear them and time on the ranch was a no brainer. After some thought, I ended up choosing to wear them horseback riding. Which ended up being the best decision!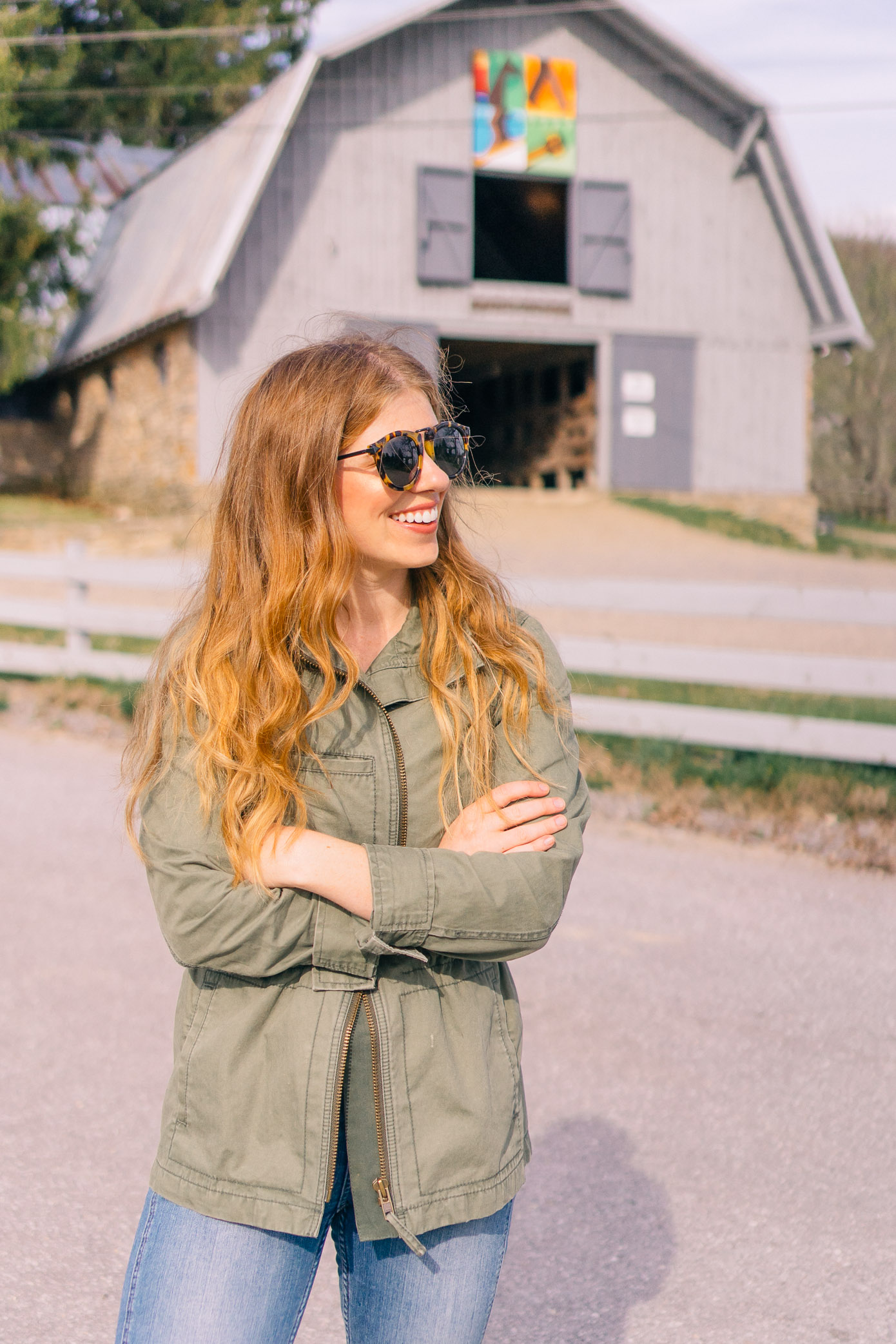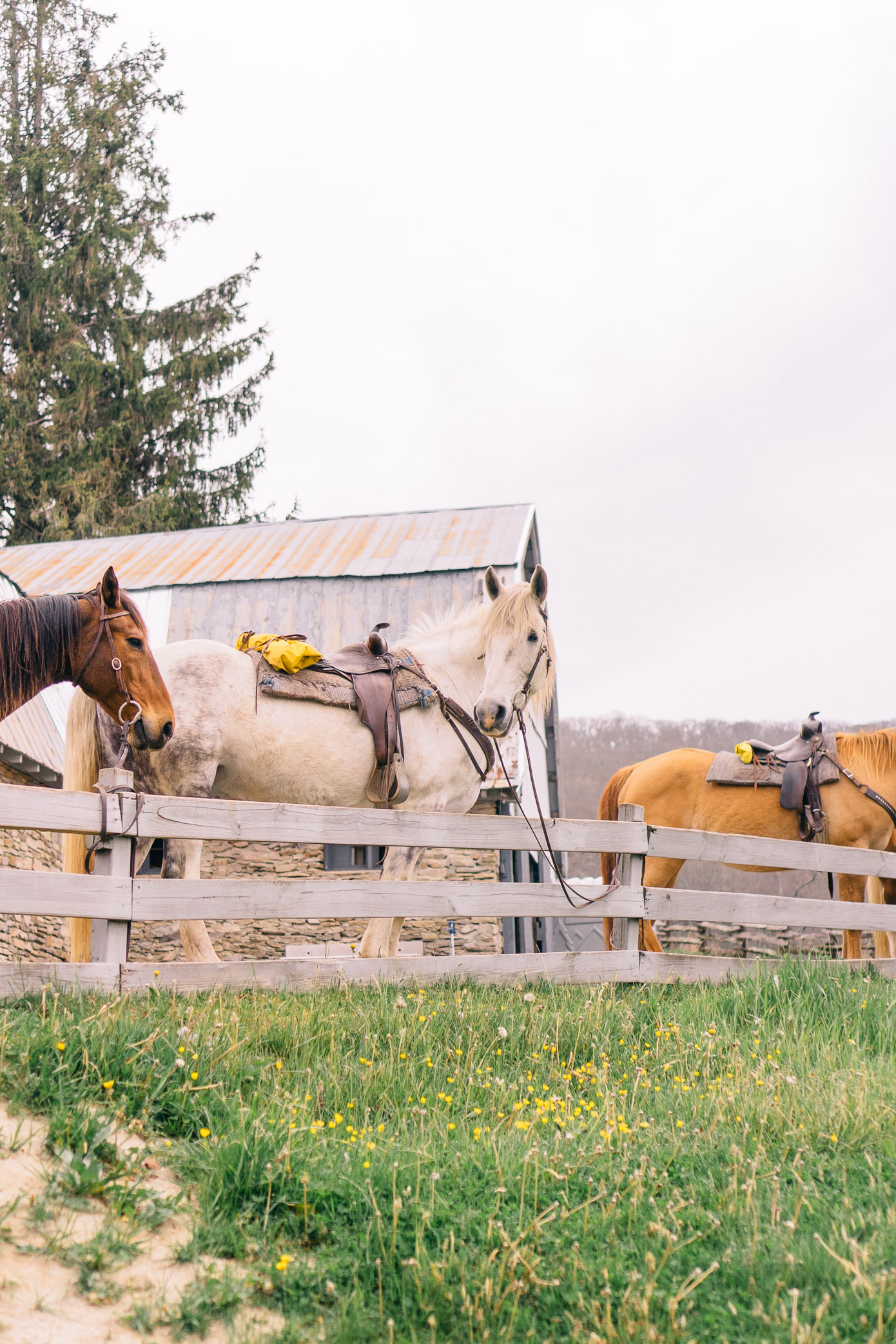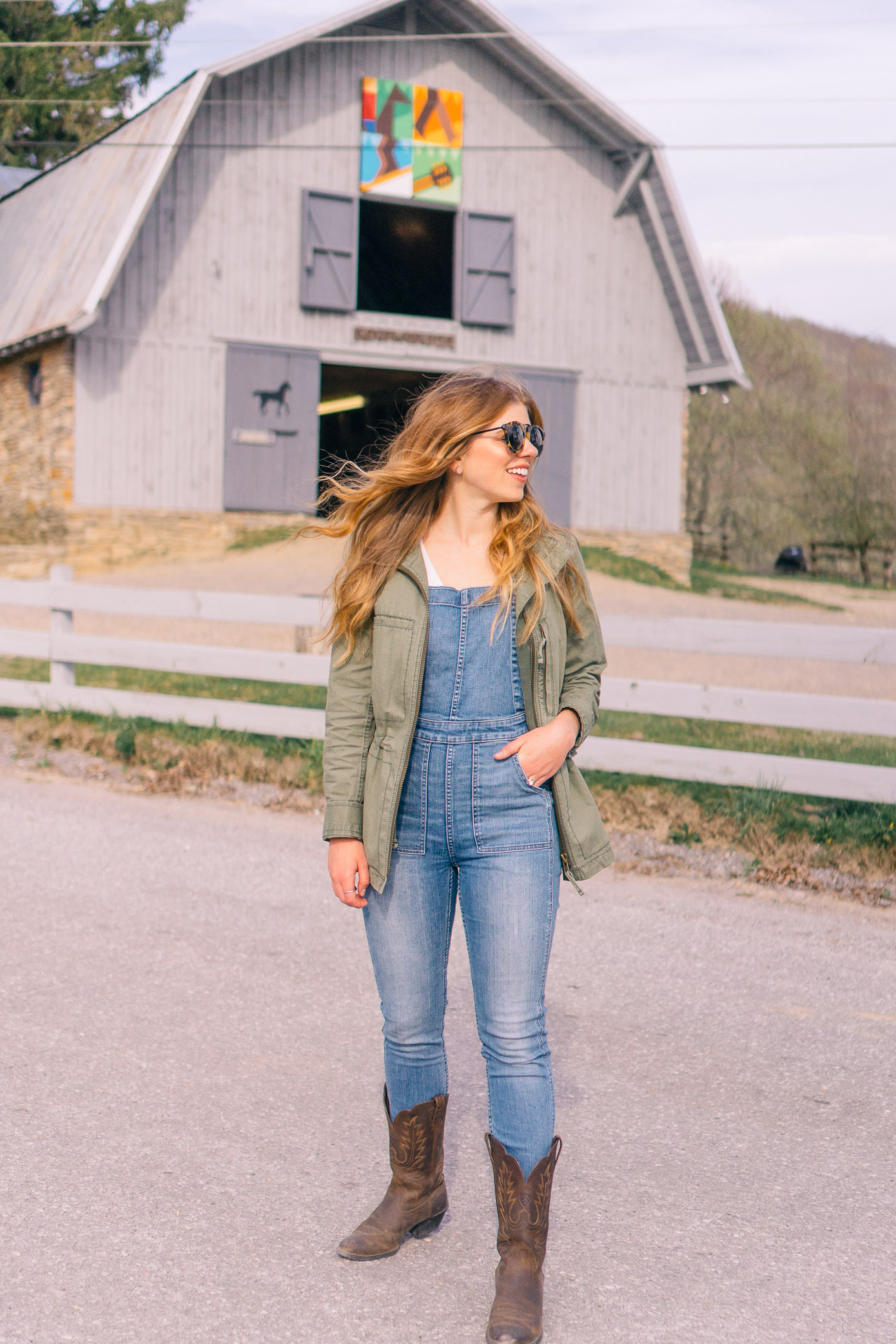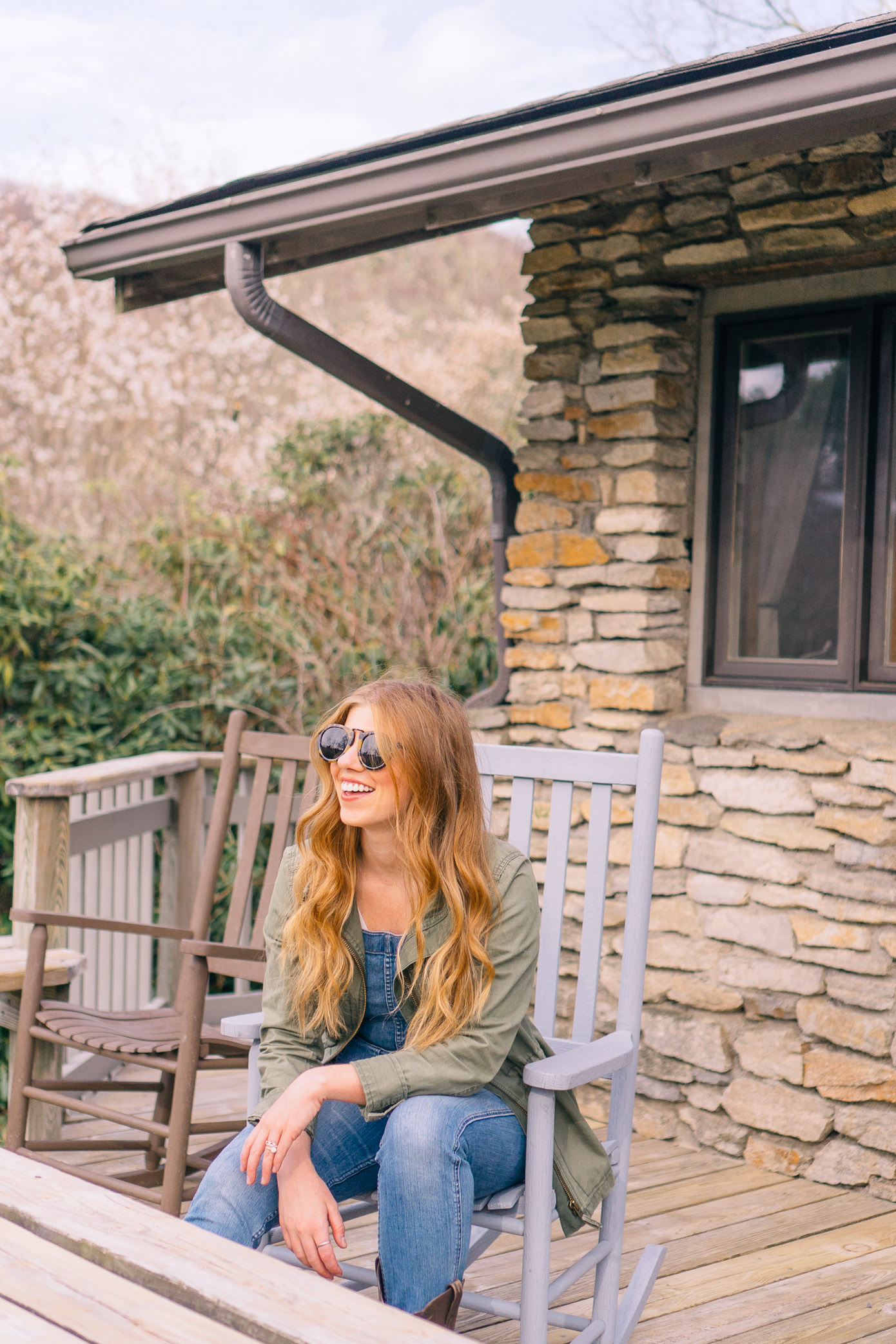 Why Wear Overalls for Horseback Riding?
They're the comfiest! You don't have to worry about tugging your shirt down or pulling your jeans up. Seriously, we all know how annoying it is to constantly tug on clothing item and feel like your popping out of one. With overalls though, everything stays in place! 
Also, with the bib in the front a little extra fabric on the back, they provided a great extra layer. Up on the mountain tops and under the trees that crossed the trails it was much cooler! Therefore extra layers are needed! The denim bib definitely helped to shield the wind a bit.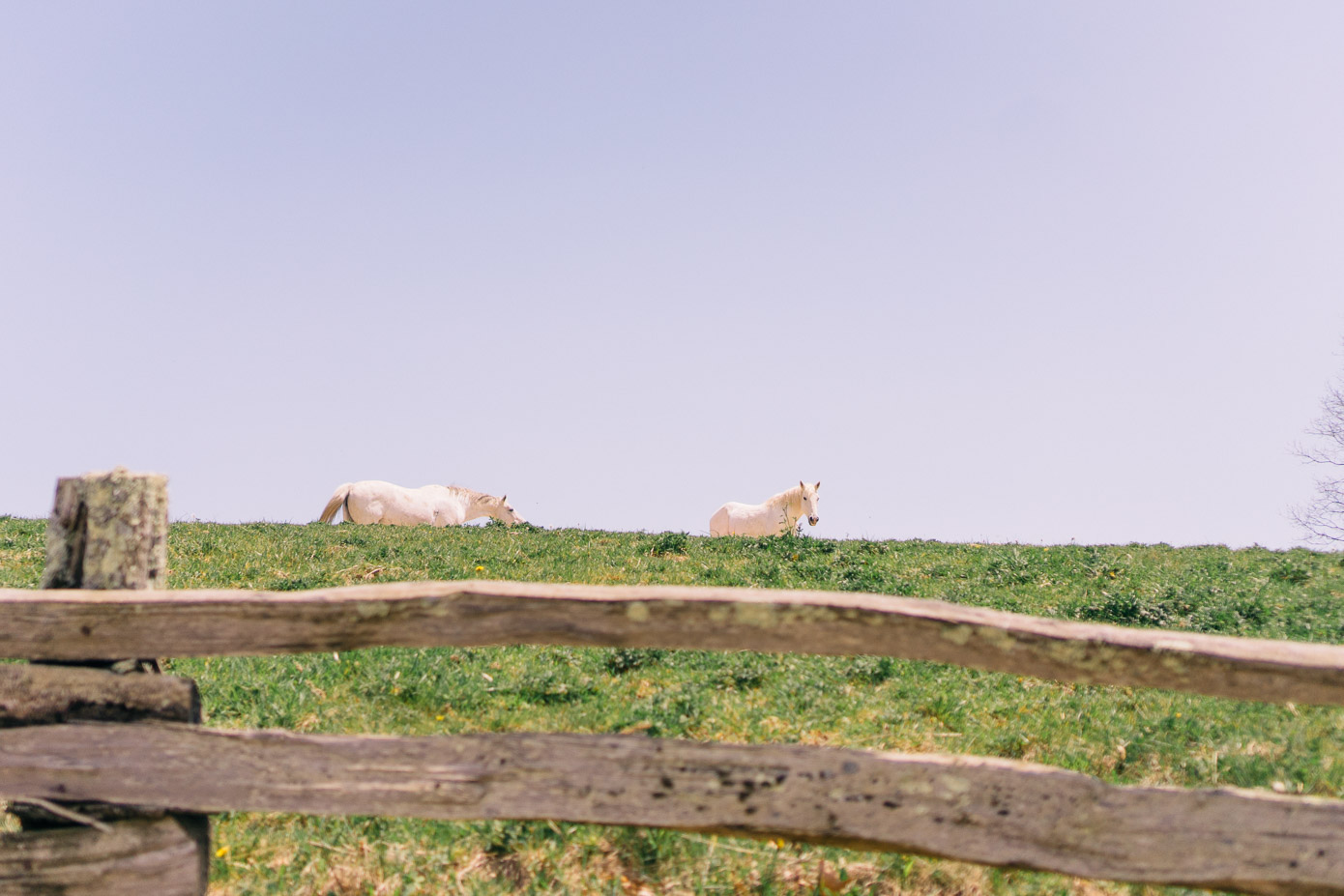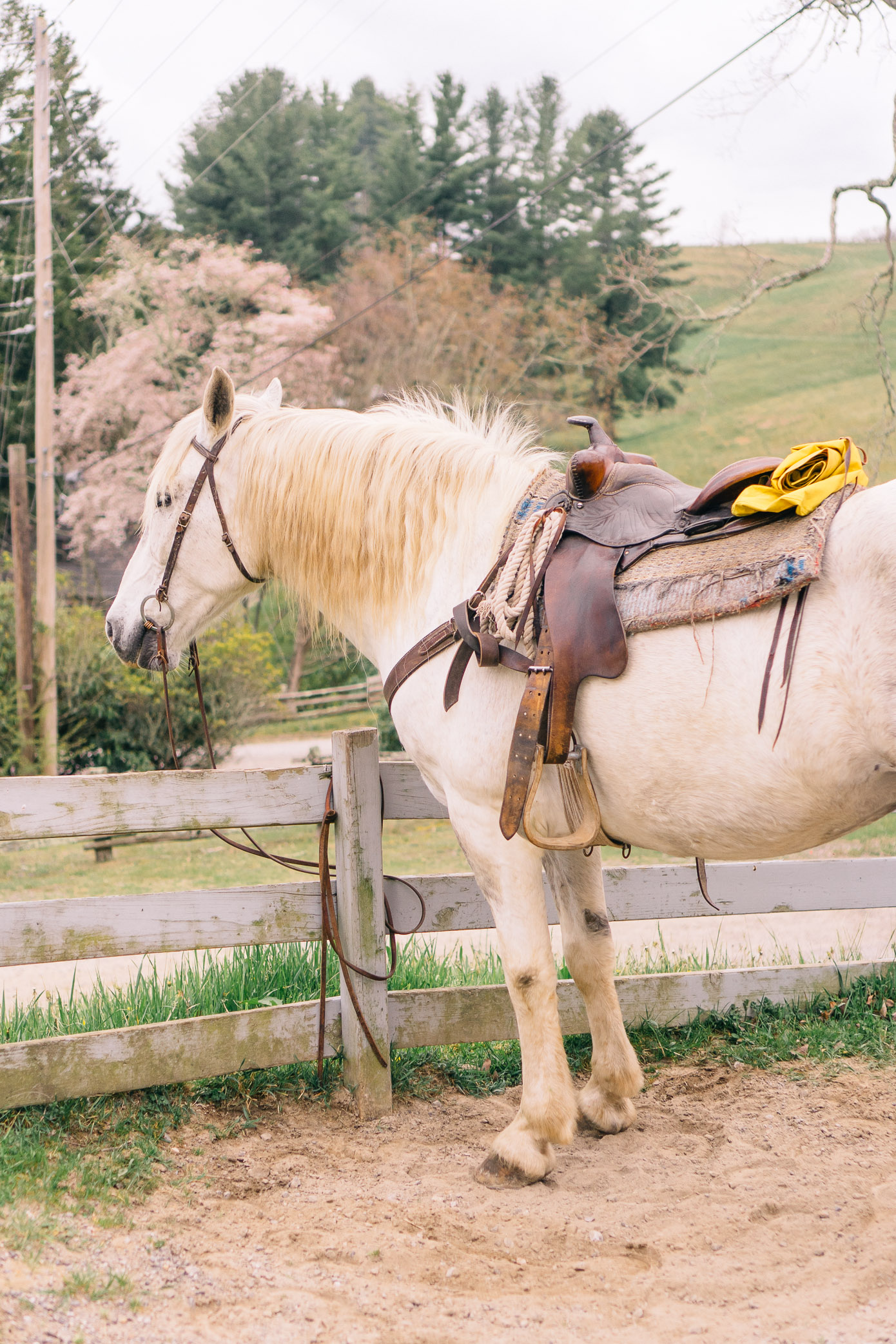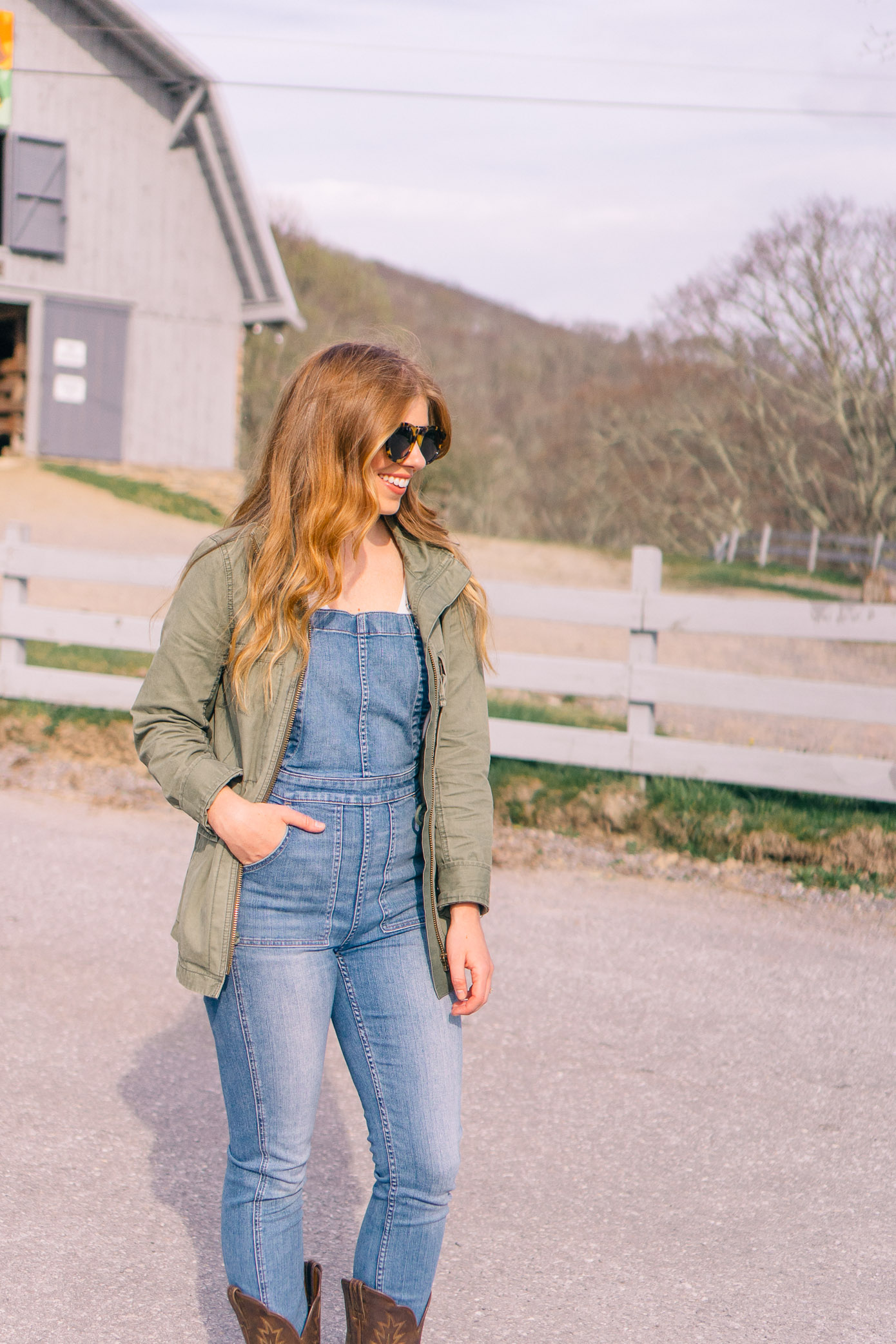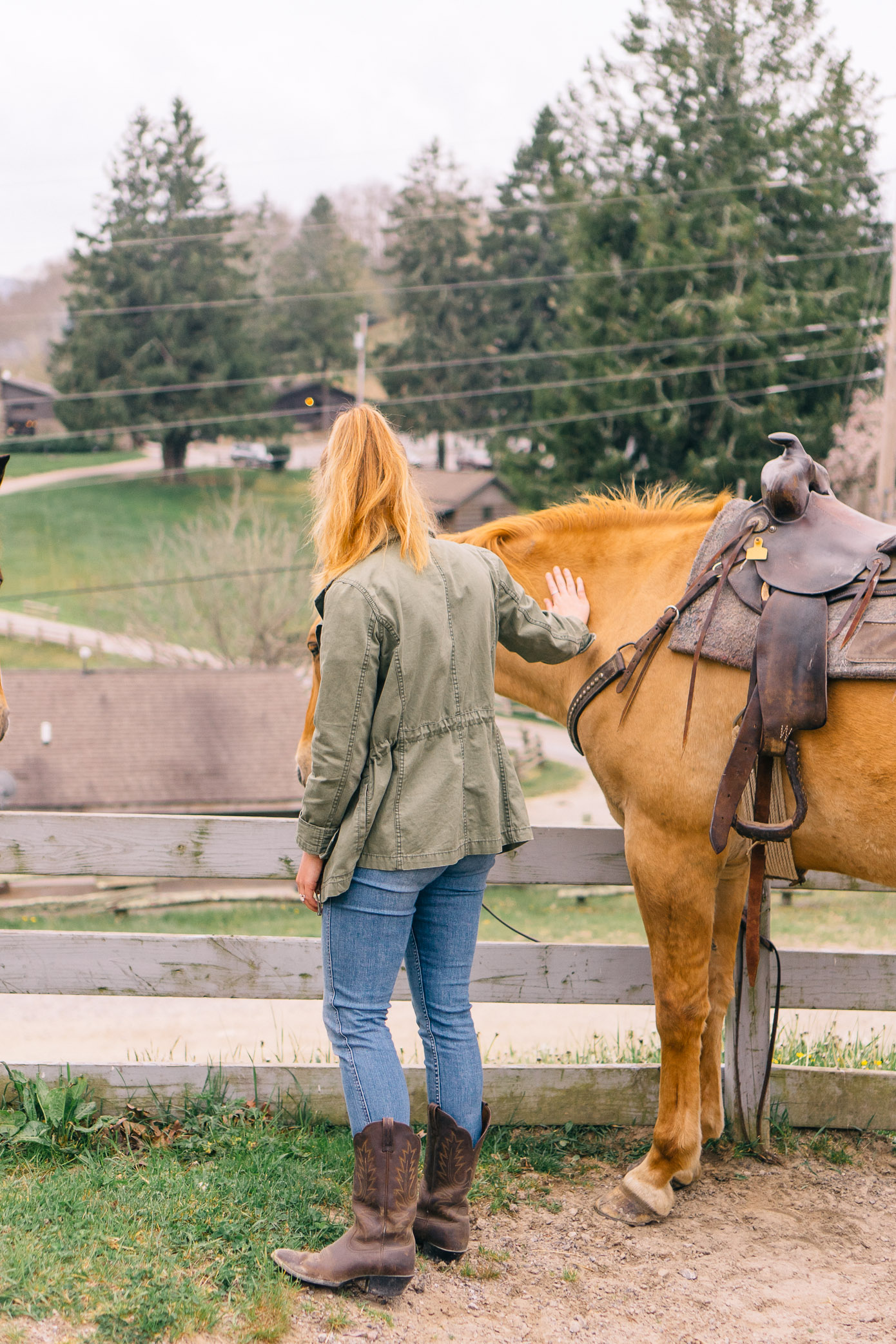 Our horseback ride was probably my favorite part of the stay. Joshua and I both hadn't been in years and were really looking forward to it. Once it was time to get on the horse, I found myself being quite nervous! Nervous of my horse going crazy or falling off the side of the mountain. However, after about 10-15 minutes those nerves calmed and I had the best time! 
As mentioned in Tuesday's post, I rode Junior. He's kind of the boss of the gang and keeps things in order, literally! If a horse starts to go in front of him he gives them a little look or moves to the side so they can't pass him. Junior is so fitting for him has Dale Jr. is a NASCAR driver (my favorite, in case you didn't know) and would do the same thing if a car tried to pass him. 
Joshua rode Dodger who is the sweetest and pretty funny! He was all about walking just a few inches off the trail in the grass. Mainly due to the fact he wanted to spend as much time eating as possible but we found it to be so funny. 
Horseback riding is such a fun experience and one I highly recommend! One the views are beautiful and it also helps your forget about everything else (aka those things your stressed and worried about) because there's so much to look at and soak in. Also, it is so fun to learn your horses personality! Which you do so quickly. The horses at Cataloochee Ranch are full of personality and are so well taken care. Which I love to see! 
Catch up on previous posts from Cataloochee Ranch here.