Recently discovered the most perfect Blowing Rock bed and breakfast. While also rediscovering my love for the charming North Carolina mountain town.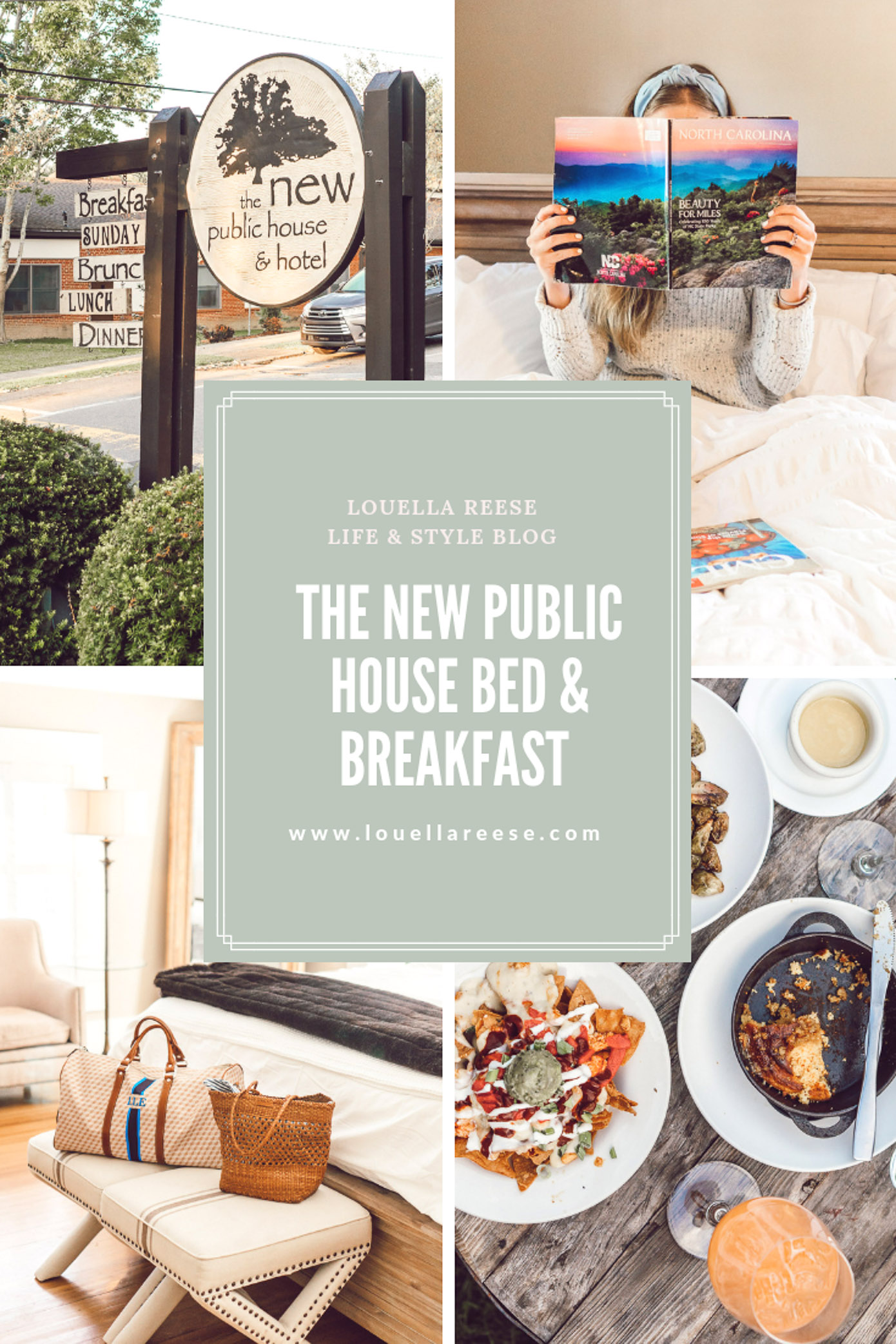 Blowing Rock is a cozy, charming mountain town just 2.5 hours from Charlotte, NC. Also, only 15 minutes from Boone, where Appalachin State University is located. And if you're coming from Tennessee (as Lacey was), it is under 3 hours from Knoxville and just an hour and a half from Johnson City.
The New Public House in Blowing Rock, NC invited Lacey and myself to stay last month, and we loved every second of our stay! This conveniently located bed & breakfast is almost 100 years old and truly the most perfect spot to relax and rejuvenate. I am already dreaming of my next stay!
I honestly could not have say enough about The New Public House. From the moment I walked in I was absolutely in love with the charming B&B. From the sweet staff to the perfectly decorated rooms to the incredible food. Everything was truly wonderful!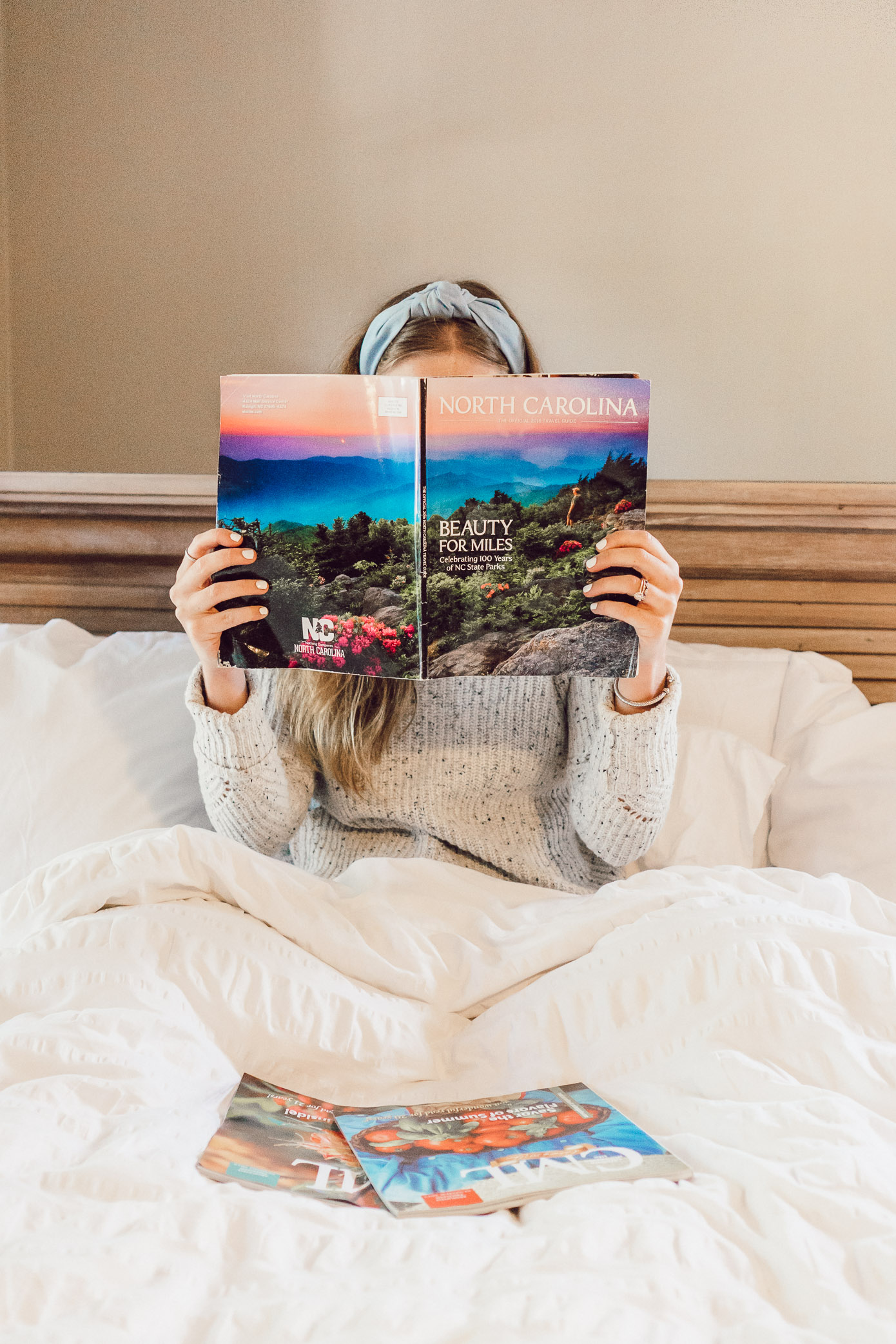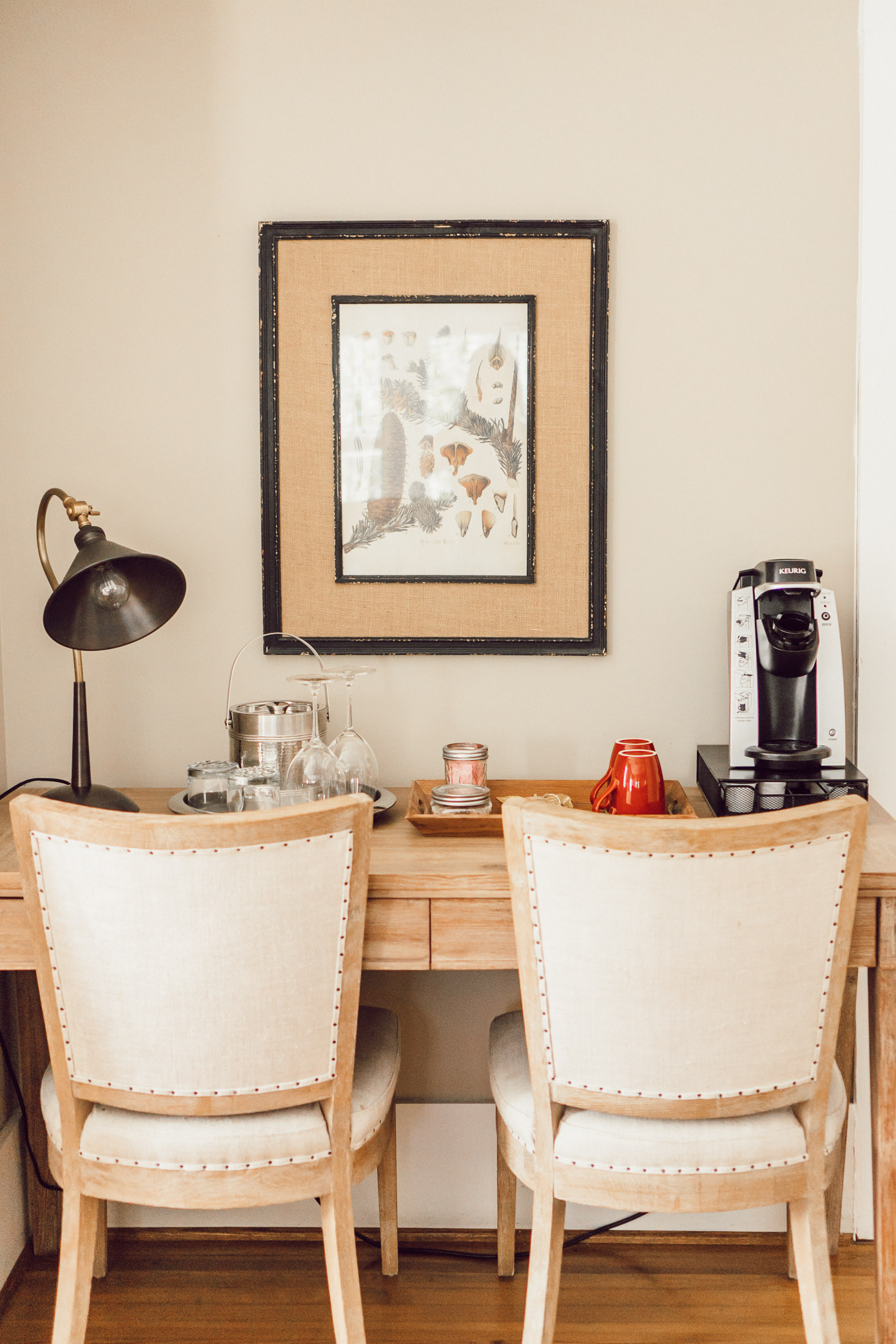 Guest Rooms & Suites
The New Public house offers seven beautiful, light and airy guest rooms with neutral interiors that are bathed in natural sunlight. Each room and bathroom have been fully renovated. However, they still offer up lots of character and cozy vibes. The bathrooms are stunning with large walk-in showers, modern sinks with vintage vibes, luxury towels and amenities. 
During our visit we actually stayed in two rooms, two and six. Two had the most amazing claw foot tub! I would highly recommend this room if you're on a romantic weekend getaway.
In addition to the seven guest rooms there is also a separate cottage, Z Cottage.  The cottage is just steps from the front of the house but allows you some additional privacy and extra space. Including a separate sitting area.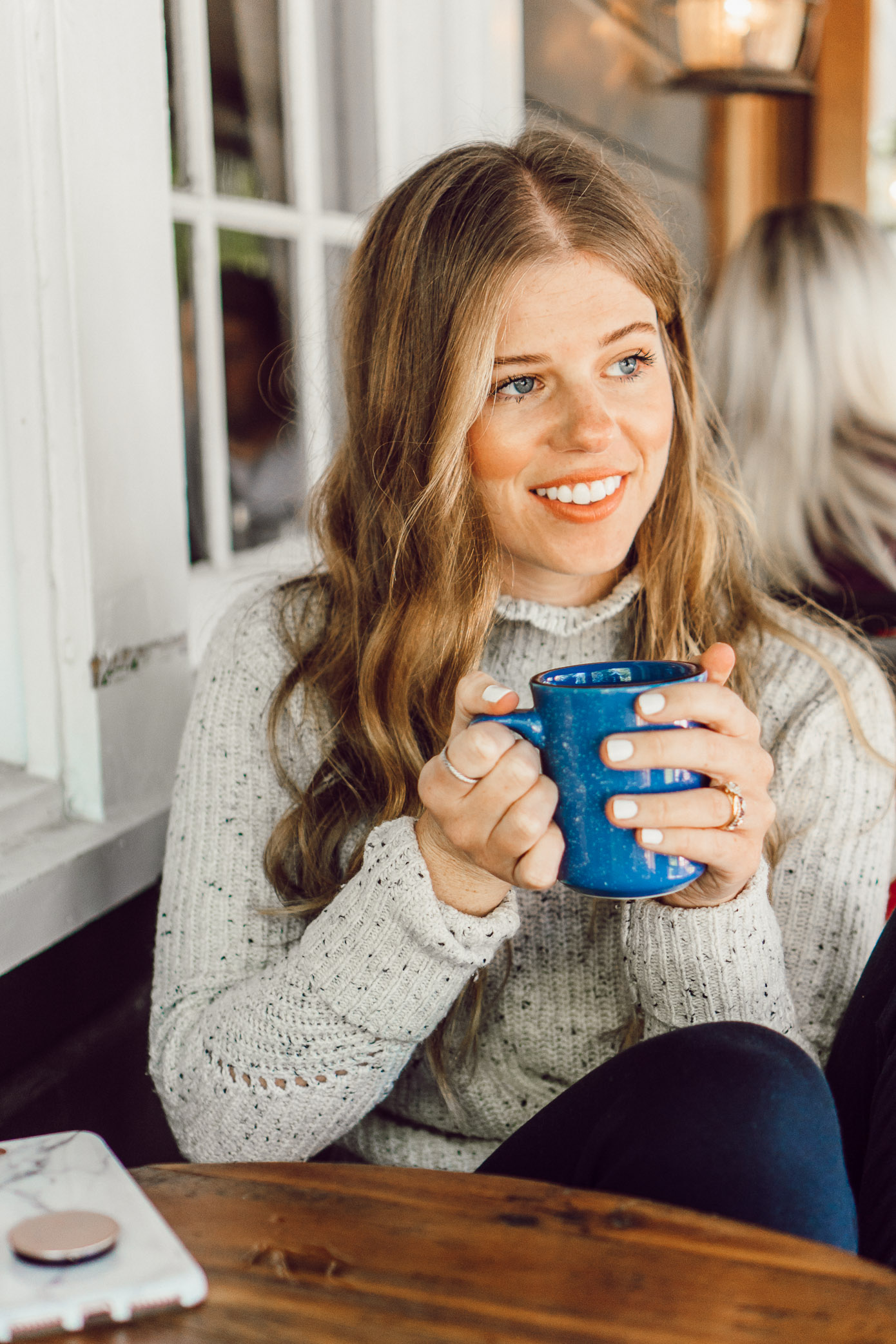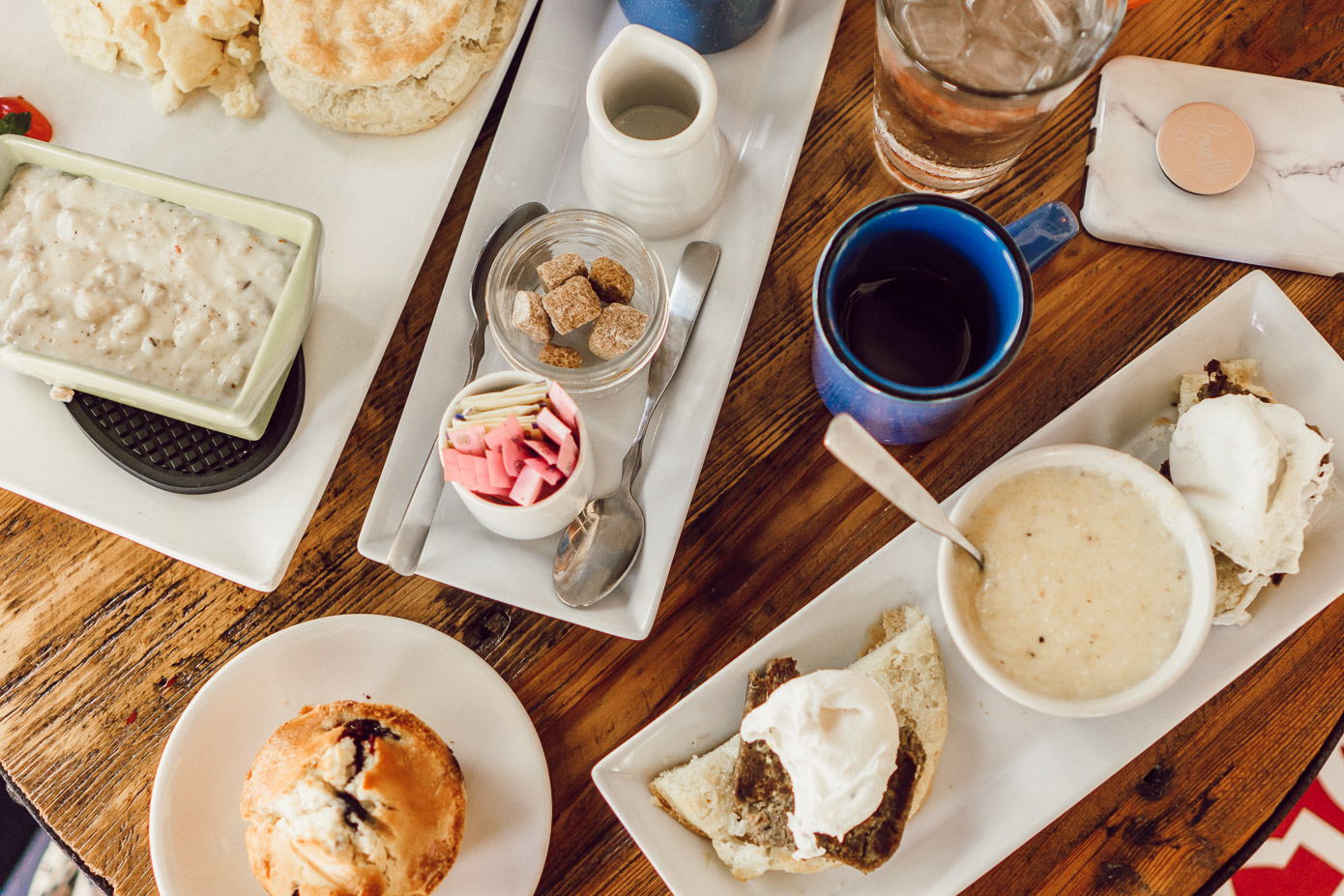 Dining 
There is a restaurant on-site at The New Public House. Which offers, breakfast, dinner, Saturday lunch, and Sunday brunch. You have the option to dine out front on the porch + front lawn or in the back of the house is the official dining room.  Additionally, they have a full bar with communal style seating in the front of the house. The front porch + lawn is where we opted to eat all of our meals. The cool mountain air felt amazing and it was the perfect location for people watching. 
The New Public House restaurant uses the finest, freshest local ingredients and provides a chalkboard list as you walk in stating where these ingredients came from. They menu is also changed seasonally. Even if you are not a guest at The New Public House you are more than welcome to stop in for a bite and as we witness lots of locals do so! That's how you know the food is good, right?
If you do stay, breakfast is included in your room rate and I would highly recommend trying several dishes. The first morning I opted for Livermush Breakfast Benedict with grits, a southern breakfast to die for. To keep with the southern vibes, the next morning I ordered the Fried Green Tomato Breakfast Benedict with potatoes. Both mornings the eggs were perfectly poached and every bite was incredible! We also ordered the banana bread the second morning and OH. MY. WORD. the BEST banana bread I have ever had. Do yourself a favor and order it as soon as you sit down for breakfast at The New Public house. 
We also dined here for dinner the first evening. We opted to go tapas style and ordered three appetizers: Skillet Cornbread for Two, Roasted Brussels for me, and Lobster & Scallop Nachos for Lacey.  We absolutely could not get enough of the cornbread, the smell of it caused us to dive in prior to snapping a photo and before we knew it, only a few bites were left. Another must try when dining at The New Public House.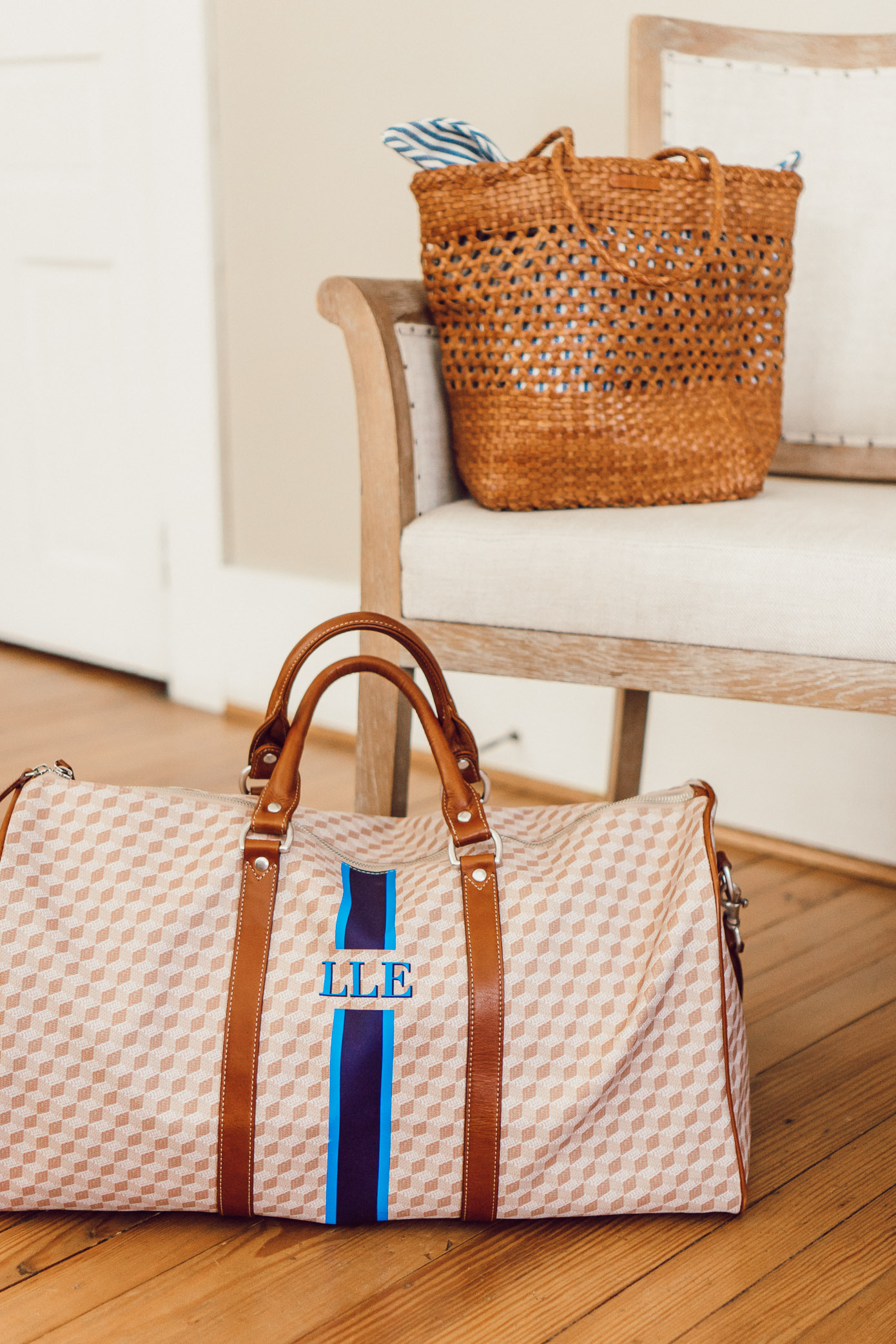 OTHER THINGS TO DO IN the Blowing Rock area
Shop: Just steps away from The New Public House is Main St. where several boutiques are located. Including J.McLaughlin, Monkee's, Take Heart (the cutest store ever), Neaco, The Glided Lady, and more! My top two favorites are Take Heart and Neaco. Take a peek at why I love Take Heart so much on my Instagram. 
There are also several restaurants on Main Street. As well as Kiliwin's, which is a must stop for every sweet tooth. Lacey and I both indulged. Marsh-mallow s'more and caramel corn for Lacey. They also have fudge and lots of chocolate goodies. 
Hike: There are lots of options for hiking in and around the Blowing Rock area. Five of the most popular hikes are Bass Lake Loop (easy:1 mile loop), Glen Burney Trail (moderate to strenuous: 3 miles total, out-and-back), Boone Fork Trail (easy to moderate: 5 mile loop), Rough Ridge Overlook Trail (moderate to strenuous: 0.8 miles to view), and Flat Top Trail (moderate: 5.6 miles round trip). 
Drive to Boone: As mentioned above, Boone is just a 15 minute drive from Blowing Rock. While it is a college town, it does offer another cute downtown and a larger variety of restaurants and shops. Also home to Appalachian Mountain Brewery. It's a great day trip, or even afternoon trip when you've spent a couple days in Blowing Rock and want to explore further. 
More Louella Reese Travels | Travel Guides & Reviews | Travel Style