Let's talk the best feminine fall color combo, at least that what I'm deeming it!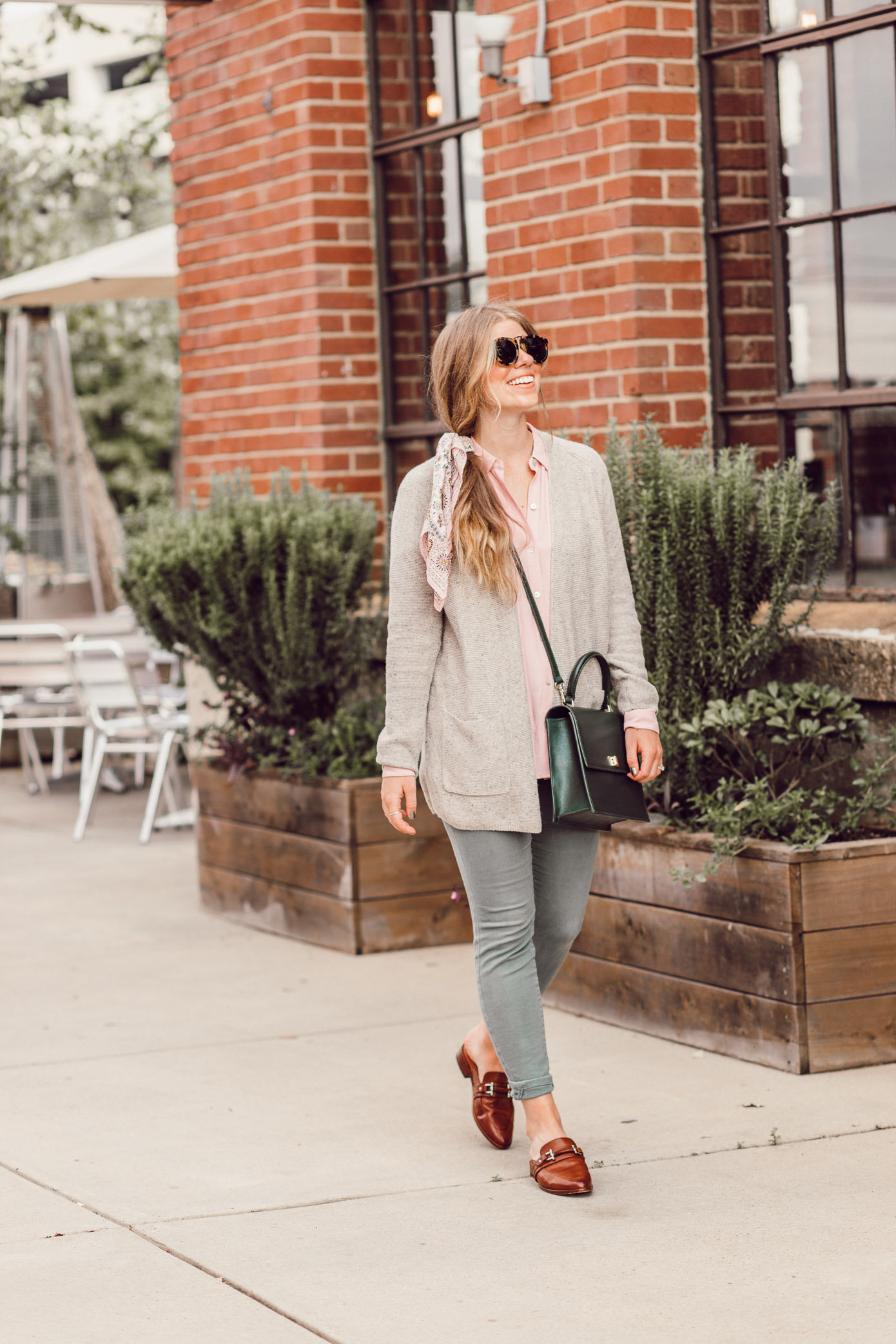 Happy Thursday! Excited to share temperatures and the humidity have dropped quite a bit and there are signs of Fall in Charlotte. Yay! So I am one happy girl and excited to be pulling out some fall favorites from last year and some new ones. One trend I'm carrying on from last year, blush and olive together. A feminine fall color combo I cannot get enough of! See looks from last year, a feminine look, a more casual look, and a very casual look. 
Today, I'm going a little preppy with brown leather mules (styled again with green denim last week), a ladylike cross-body, and  neutral sweater. Adding just a touch of boho vibes with the floral bandana tied in my hair. Which is such a fun way to tie your hair back when you're over it! I was so over it this day haha.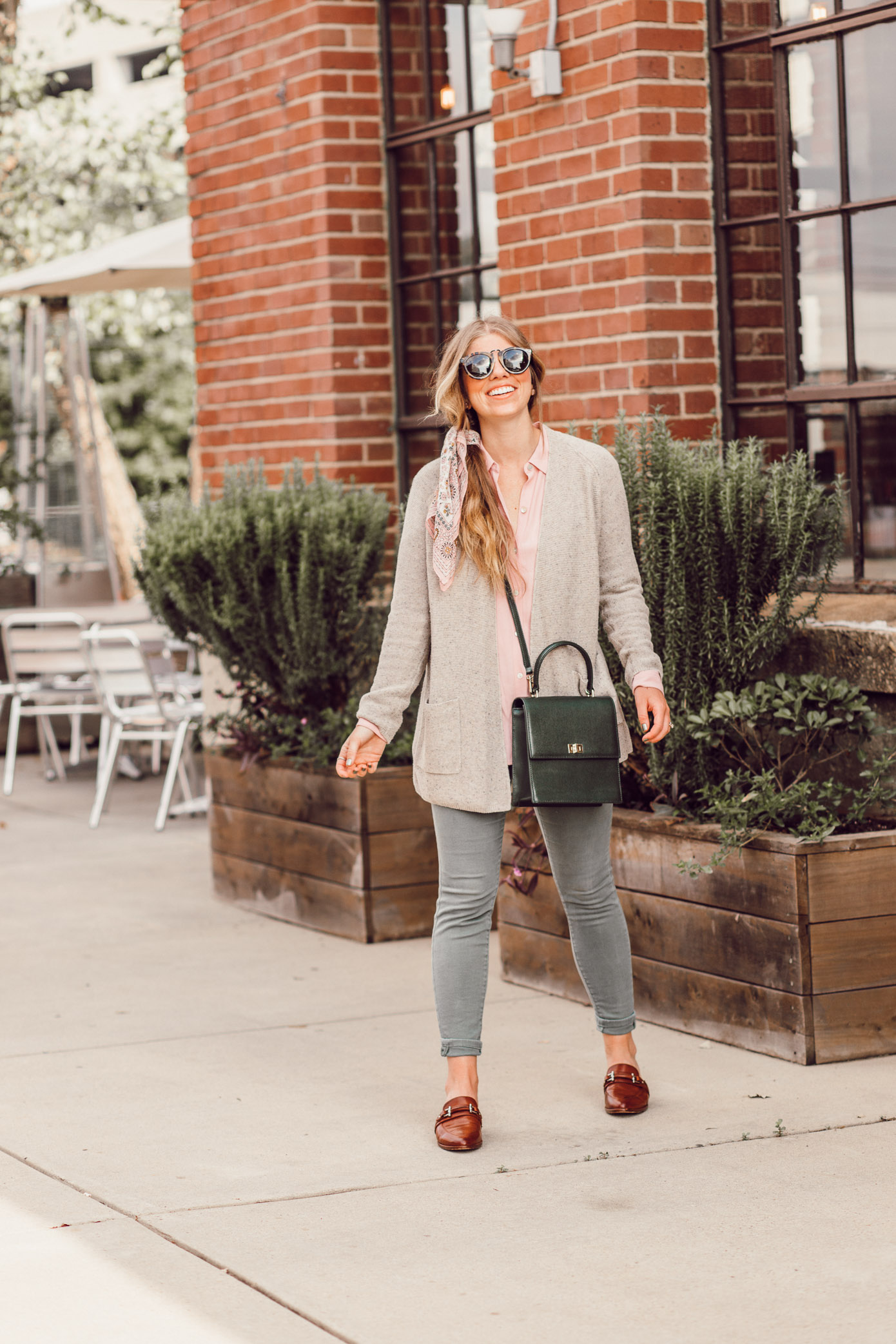 P.S. I have some awesome news y'all – another amazing Shopbop Sale has kicked off! You can get up to 25% off your order with code STOCKUP18. The sale will run through Saturday, 9/29.
Full SHOPBOP Sale Details 
9/26-9/29 

Use code STOCKUP18 at checkout for discount 
20% off orders under $500
25% off orders of $500 or more
This sale is a perfect opportunity to stock up on some fall wardrobe staples. Think coats and jackets, scarves, boots, and sweaters. To continue with today's theme of blush and olive, below you'll find some of my favorite items included in the sale in the two hues! 
So what are your thoughts on the olive and blush color combo for fall? A fan or is it a pass for you? I would love to hear your favorite color combination for the new season – comment below and share which one is your go to!