Fall has been super delayed this year meaning we have to dress like fall without it actually feeling like. I'm sharing how I'm transitioning some of my favorite summer pieces into the season to create a casual early fall outfit perfect for warmer temps.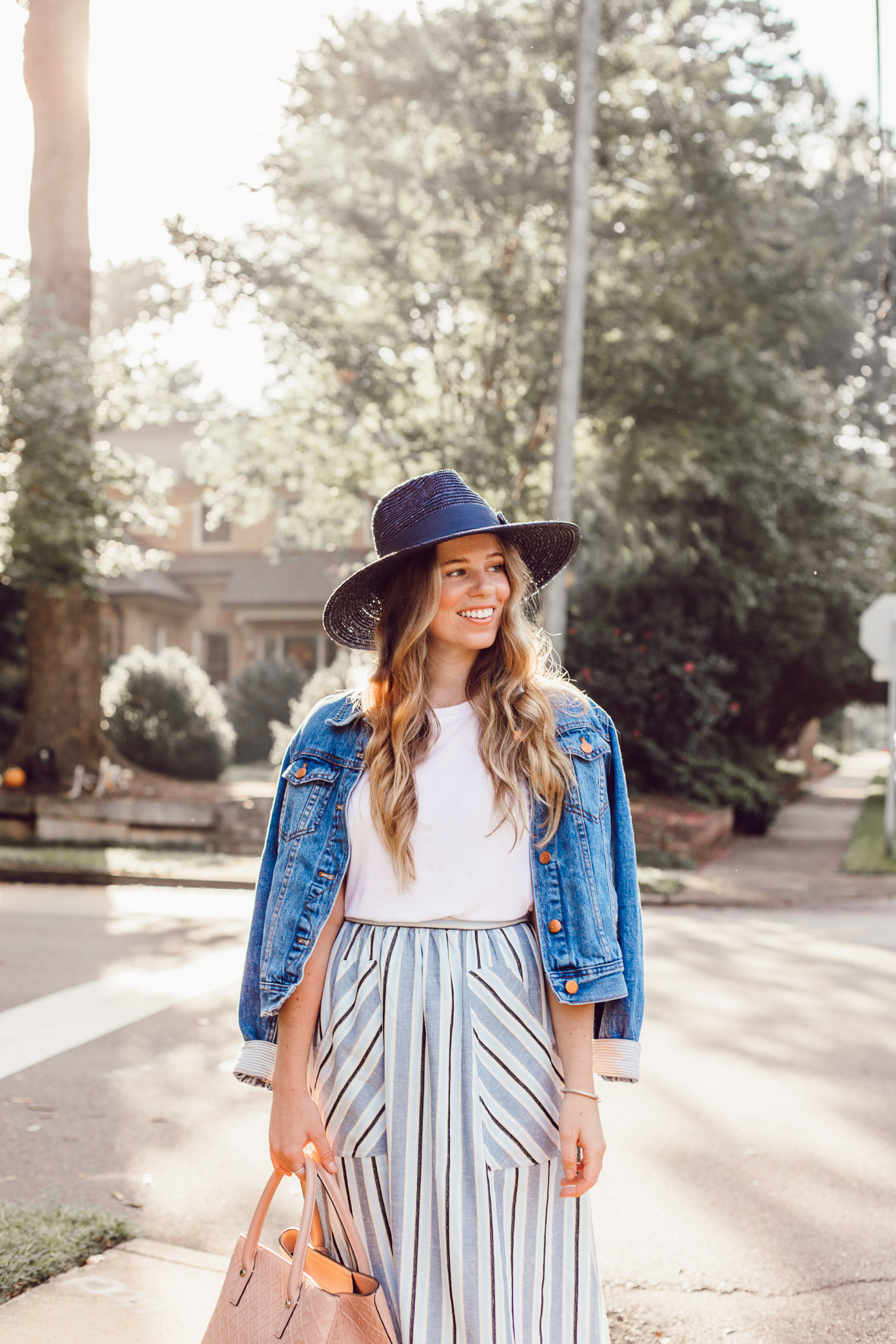 Fall still hasn't fully arrived here in Charlotte. For some reason, it is taking it's sweet time. Therefore, we're experiencing 85-90 degree days regularly with 100% humidity in the morning and 60% throughout. Which means, chunky sweaters, corduroys, and scarves cannot be worn right now (insert sad face emoji). Instead, we're left figuring out how to make our summer wardrobe look like fall! So here I am, bringing some of my favorite pieces from summer into the "fall season". I absolutely love both of these pieces so I'm not too upset about it, I am just SO ready for fall. And I know those who are in warmer climates are experiencing the same feeling! 
The two pieces I'm talking about are this navy straw hat and this striped midi skirt. Honestly, I HAD to style this striped midi skirt again to share with y'all as it's on super sale and you NEED to scoop it up stat! I last styled the skirt for summer with a feminine white blouse and again, with a sweater tank. As far as the hat, it has been worn A LOT and if you don't have a navy straw hat, you need one, I promise! Styled for a casual late summer look, with a striped tee and yellow midi skirt, overalls (my personal favorite), navy maxi dress, and three different skirts. I told you, it has been worn a lot!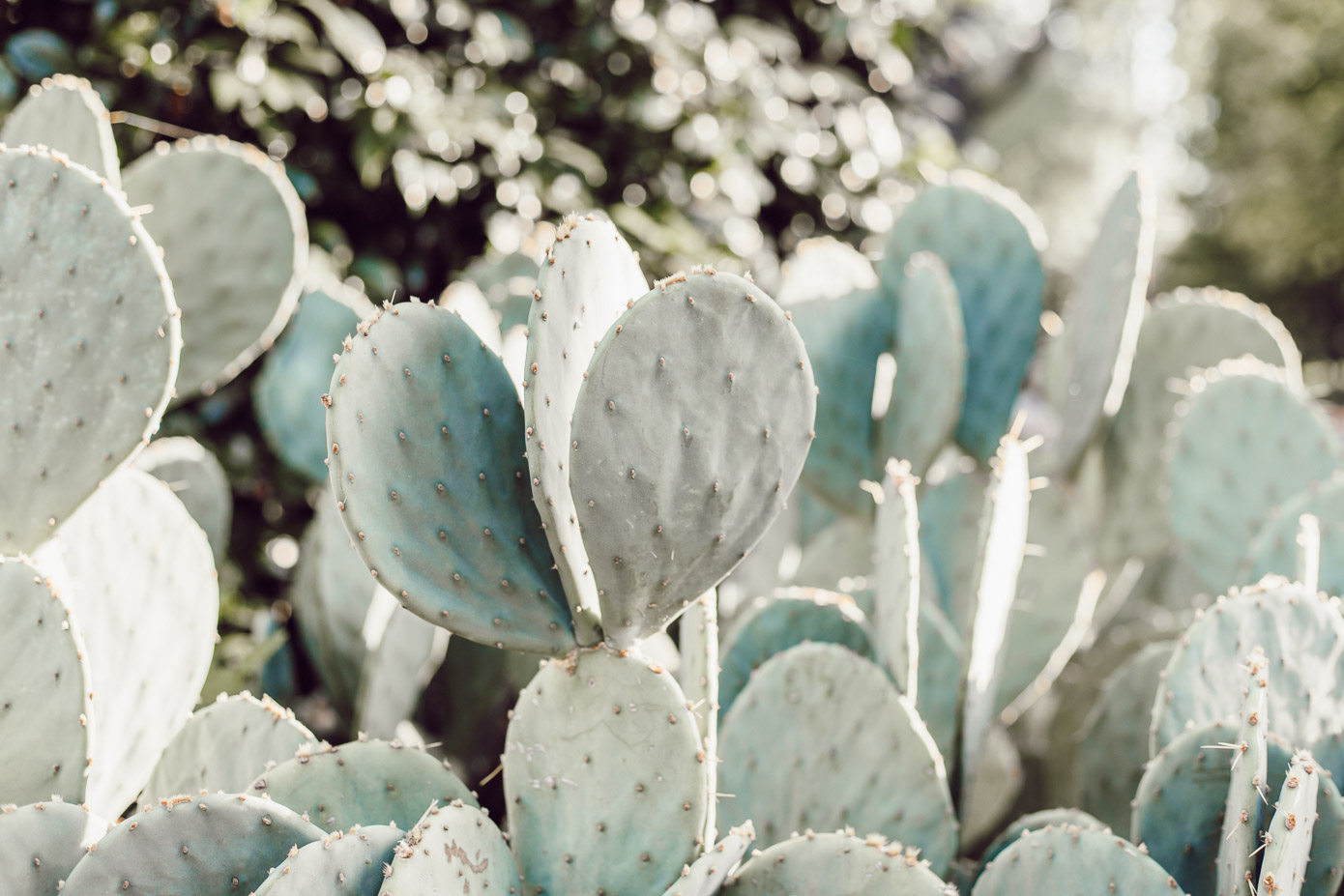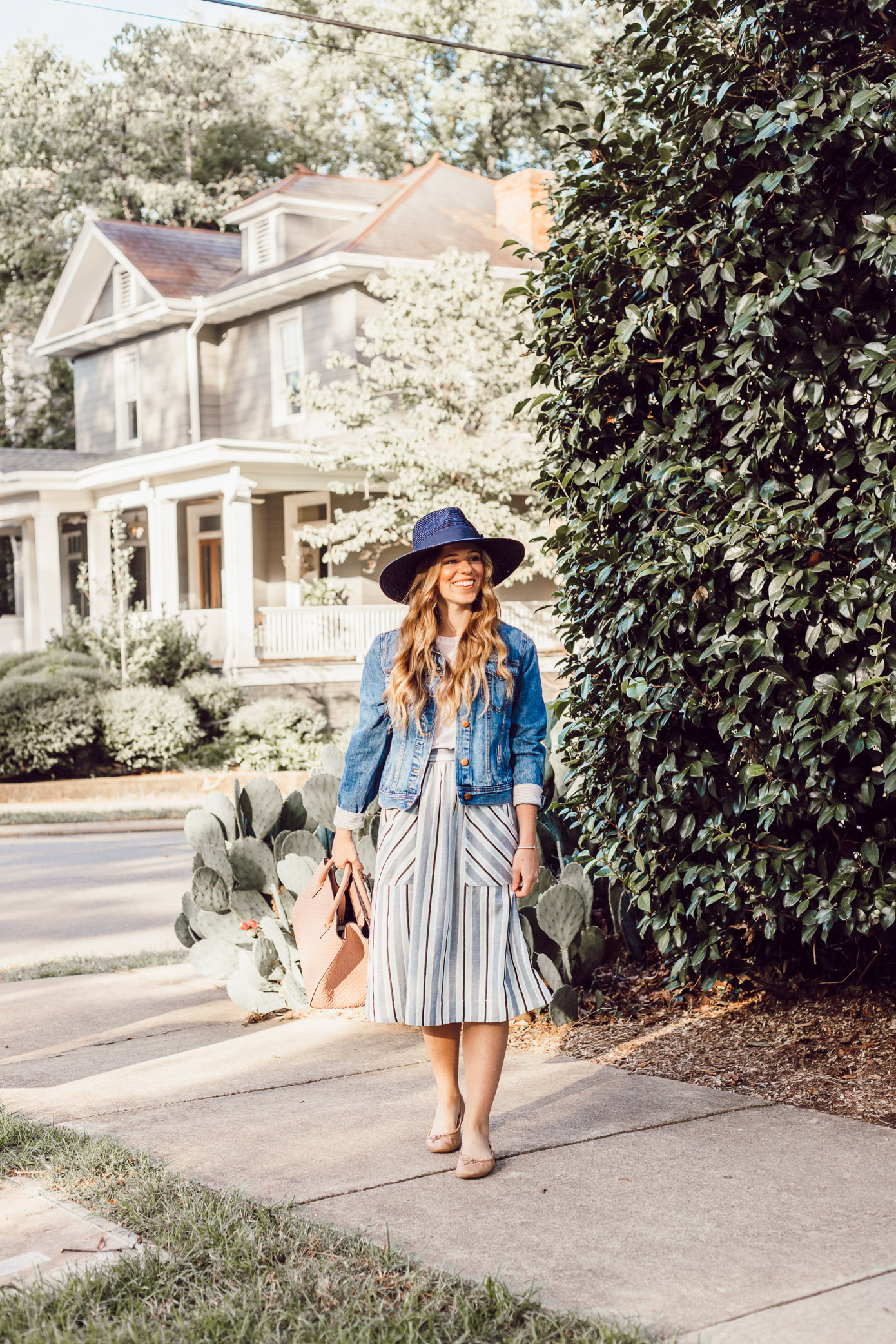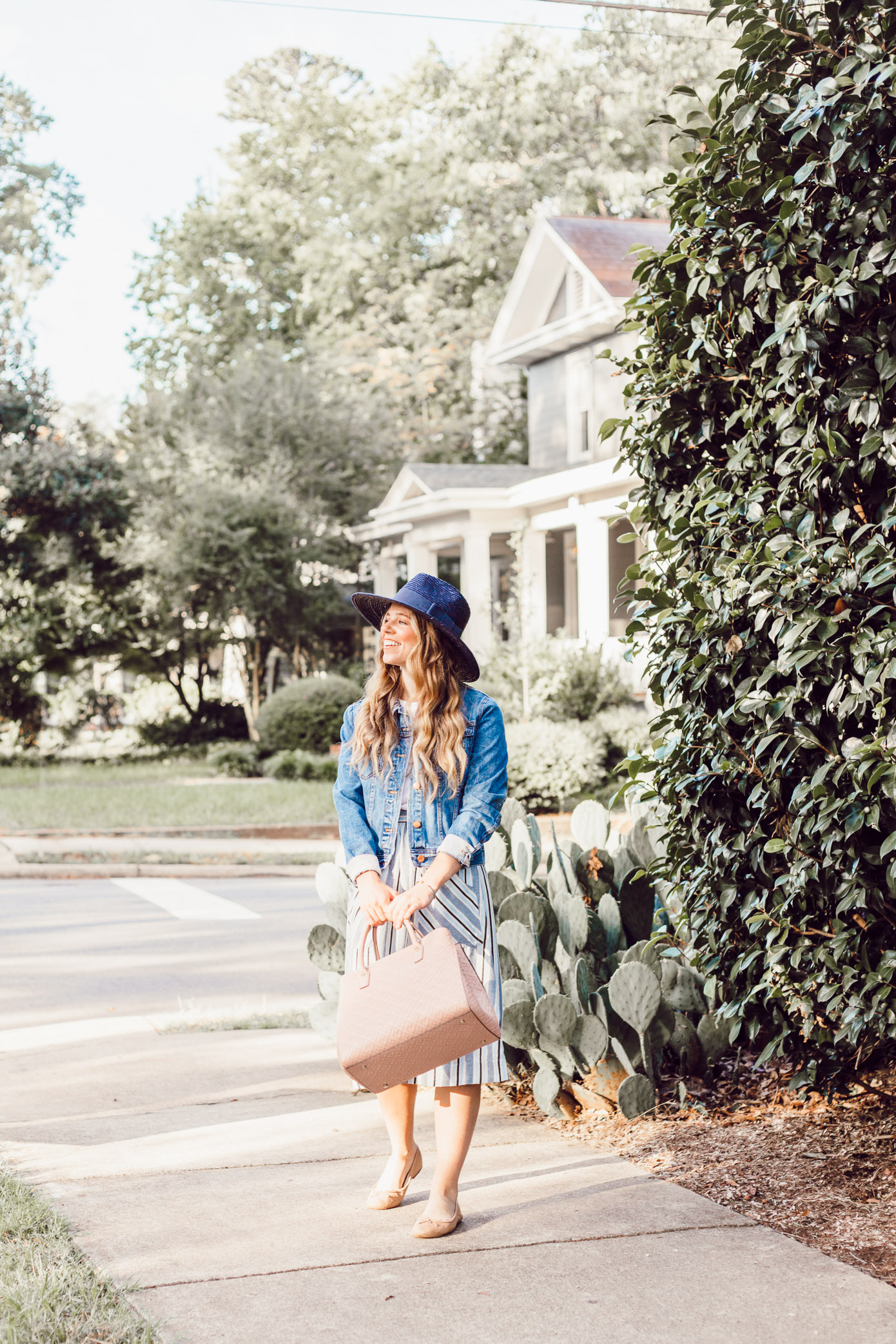 My recommendations for you, for bringing some of your favorite summer pieces into the warmer fall season…choose closed toe footwear, layer with a light jacket or sweater, opt for darker or more neutral hues. 
What are some of your favorite summer pieces you're transitioning into the fall season? Comment below and share!