Are you surprised to find out the western trend is my favorite for fall 2018? Sharing how I'm styling it and pieces to add to your fall wardrobe from the trend!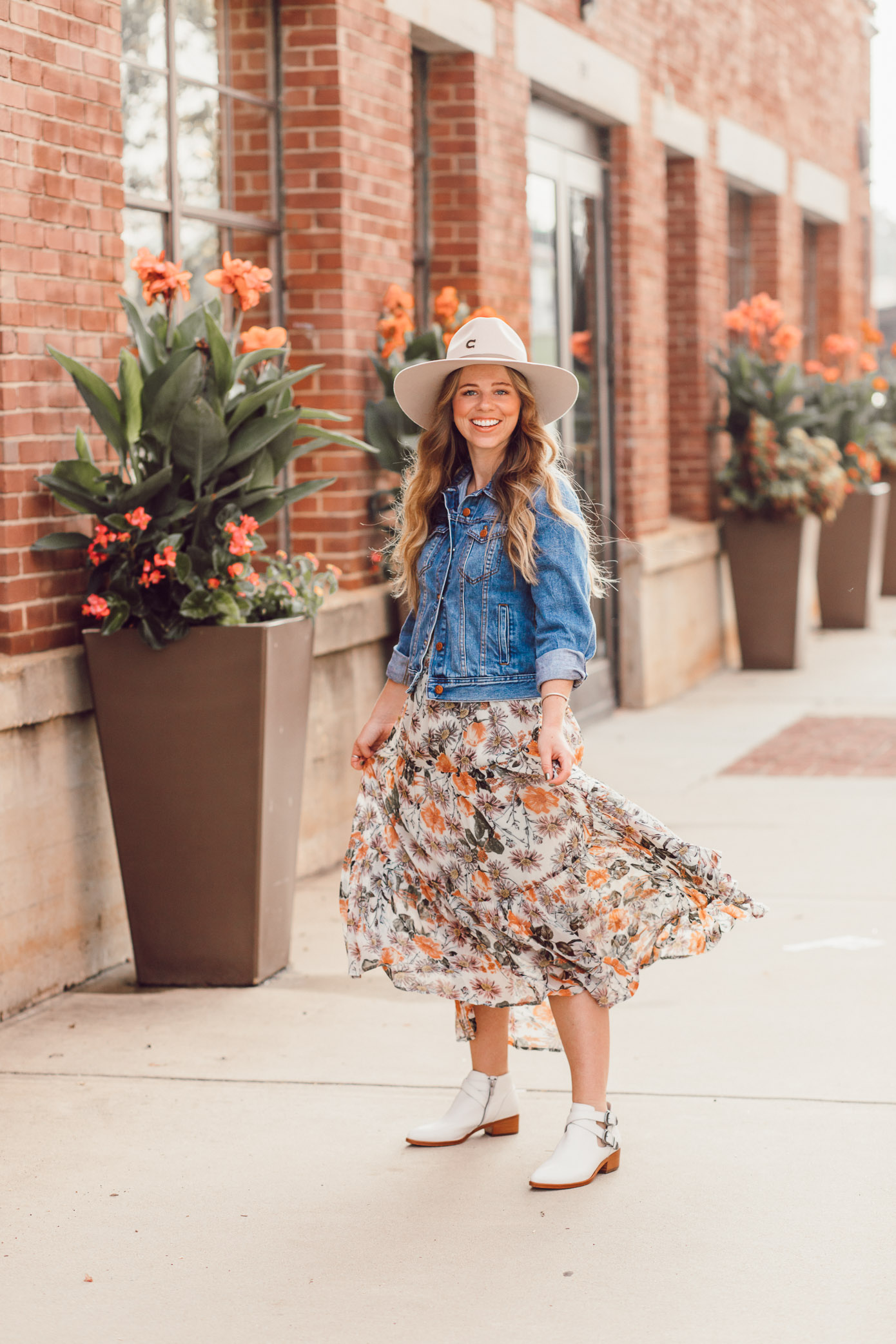 A couple weeks ago, I share what I would be wearing for Fall 2018. Including trends favorite fall 2018 trends. Well at the very top of that favorite fall trend list is Western. Y'all I've said it before and I'll say it again, I'm pretty sure I was made to live on a farm or out west somewhere. While visiting Cataloochee Ranch earlier this year I was in absolute heaven. While also wearing all things western, including the hat in today's post. Check out what to wear horseback riding, what to wear for a weekend at the ranch, and three skirts, styled three ways with western inspiration. Oh, and six ways to style a bandana for summer. Told you, give me all the western vibes! 
So today, I'm styling the trend for the fall season to provide you a little western inspiration. As well as sharing some western inspired pieces that would be the perfect addition to your fall wardrobe!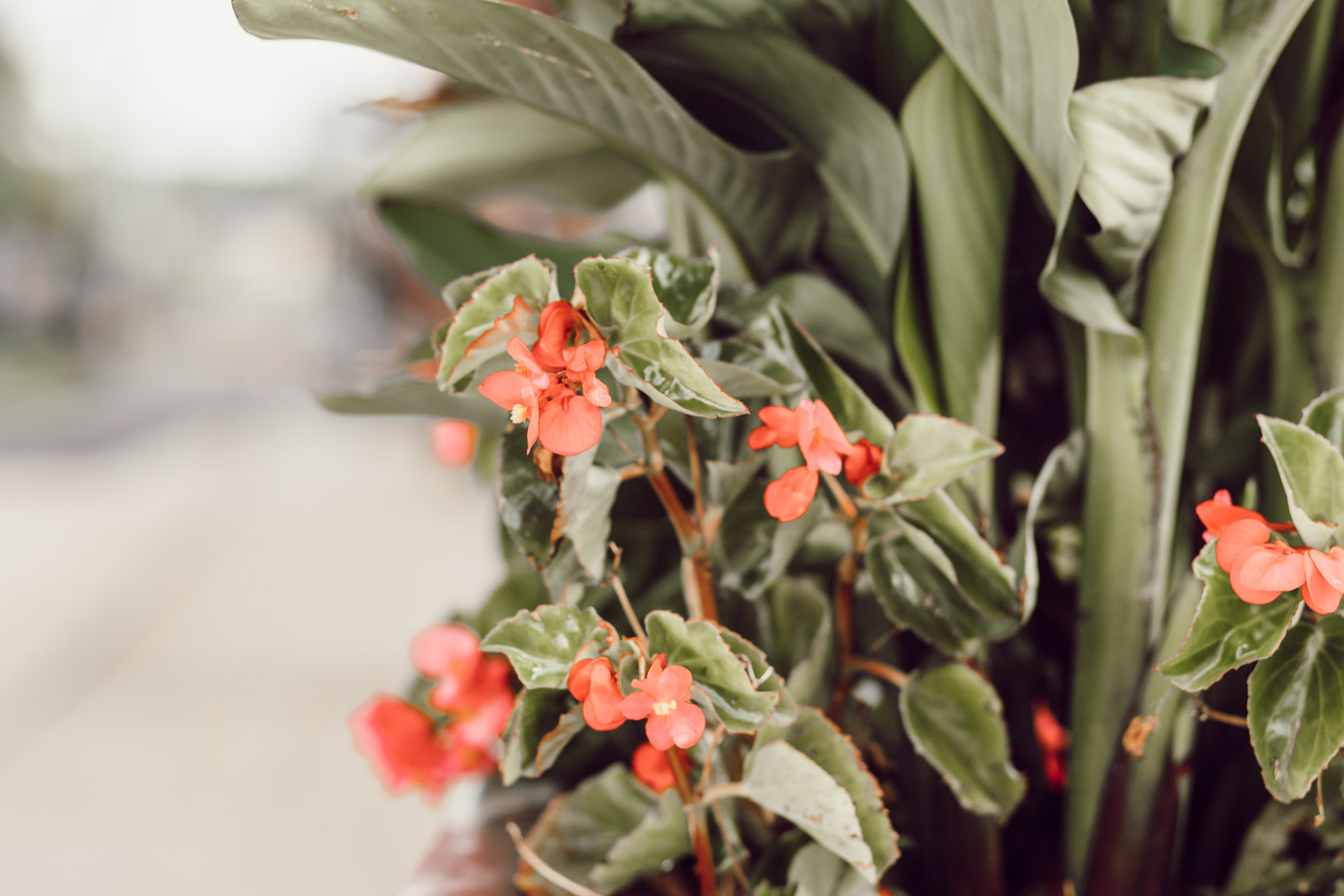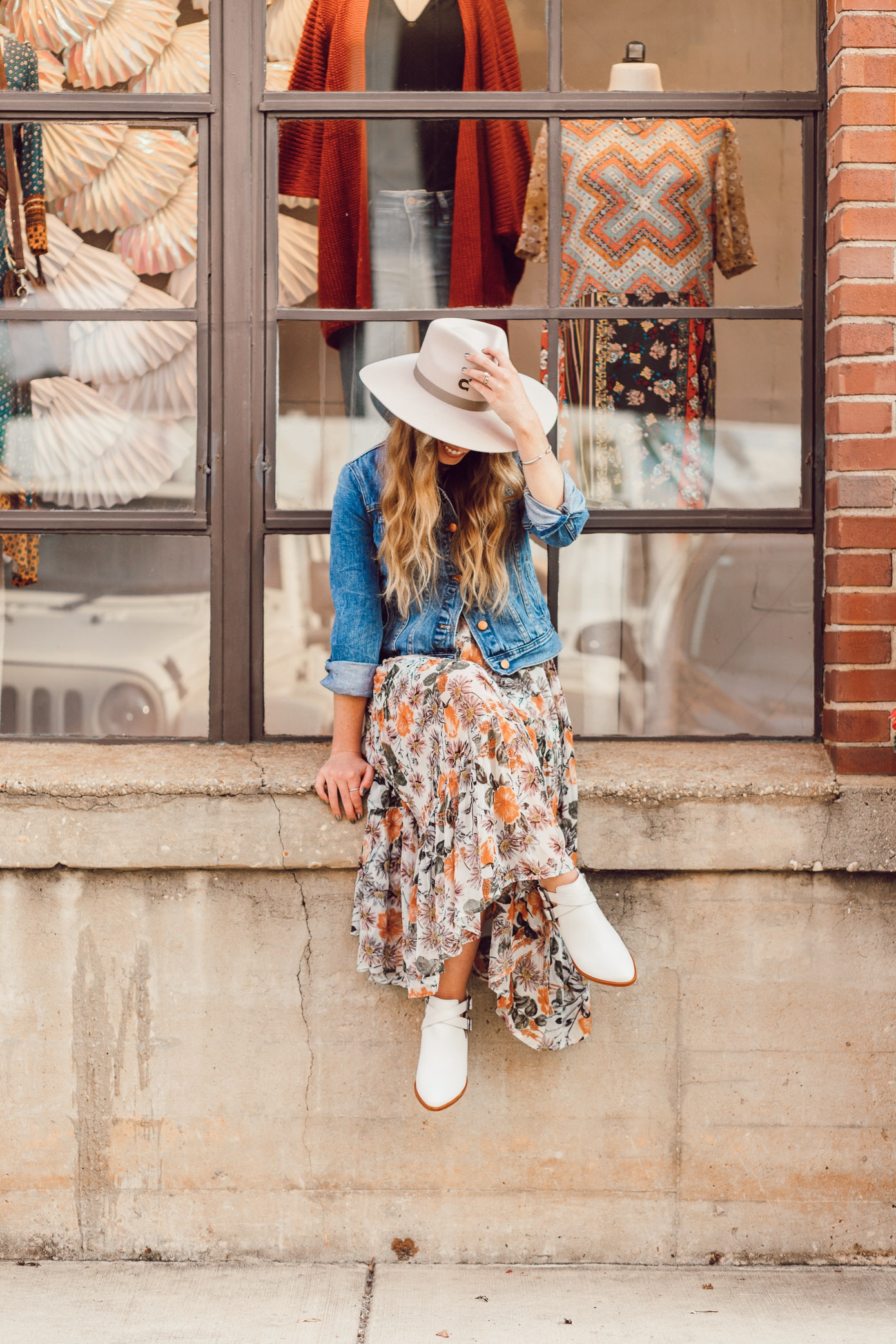 First, let's talk how I plan on styling the trend this season, since that is the title of the post after all! I'll be pulling out a few favorites, including a classic denim jacket and felt cowboy hat. While a denim jacket is a wardrobe classic and goes with just about everything, when paired with with the right items, it can give off serious western vibes. The cowboy hat gives instant Annie Oakley vibes. 
As far as additions, these white western inspired booties (also come in brown and black). By far one of my favorite purchases for the new season. They pair perfectly with midi and maxi dresses as well as denim. And add just the right amount of western trend to your look. A great option if you're looking to add just a touch of the trend to your wardrobe this season. I'm also on the lookout for a western-inspired brown waist belt. So far, I've only been able to find black ones. So if you spot a brown one, help a girl out and send it my way!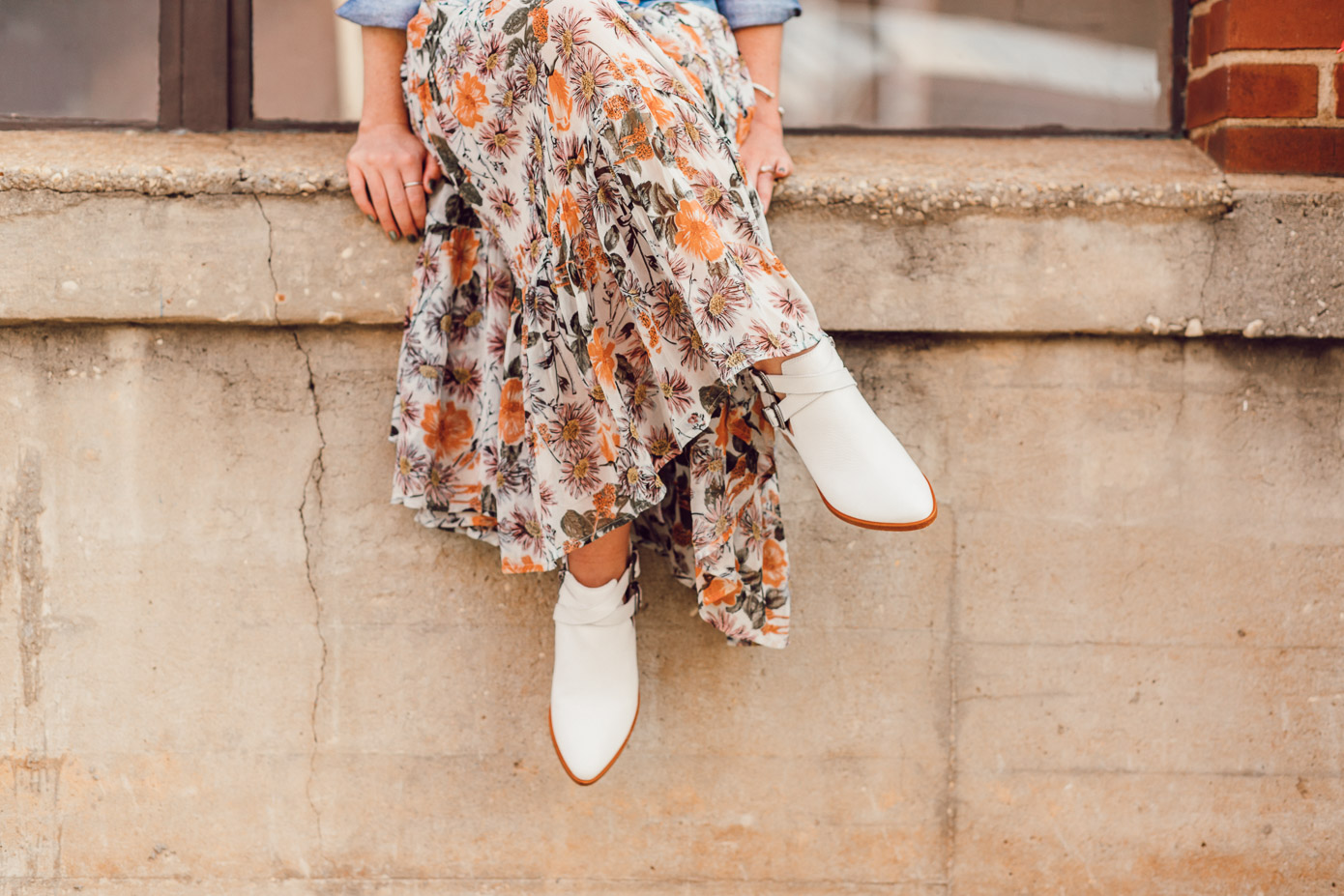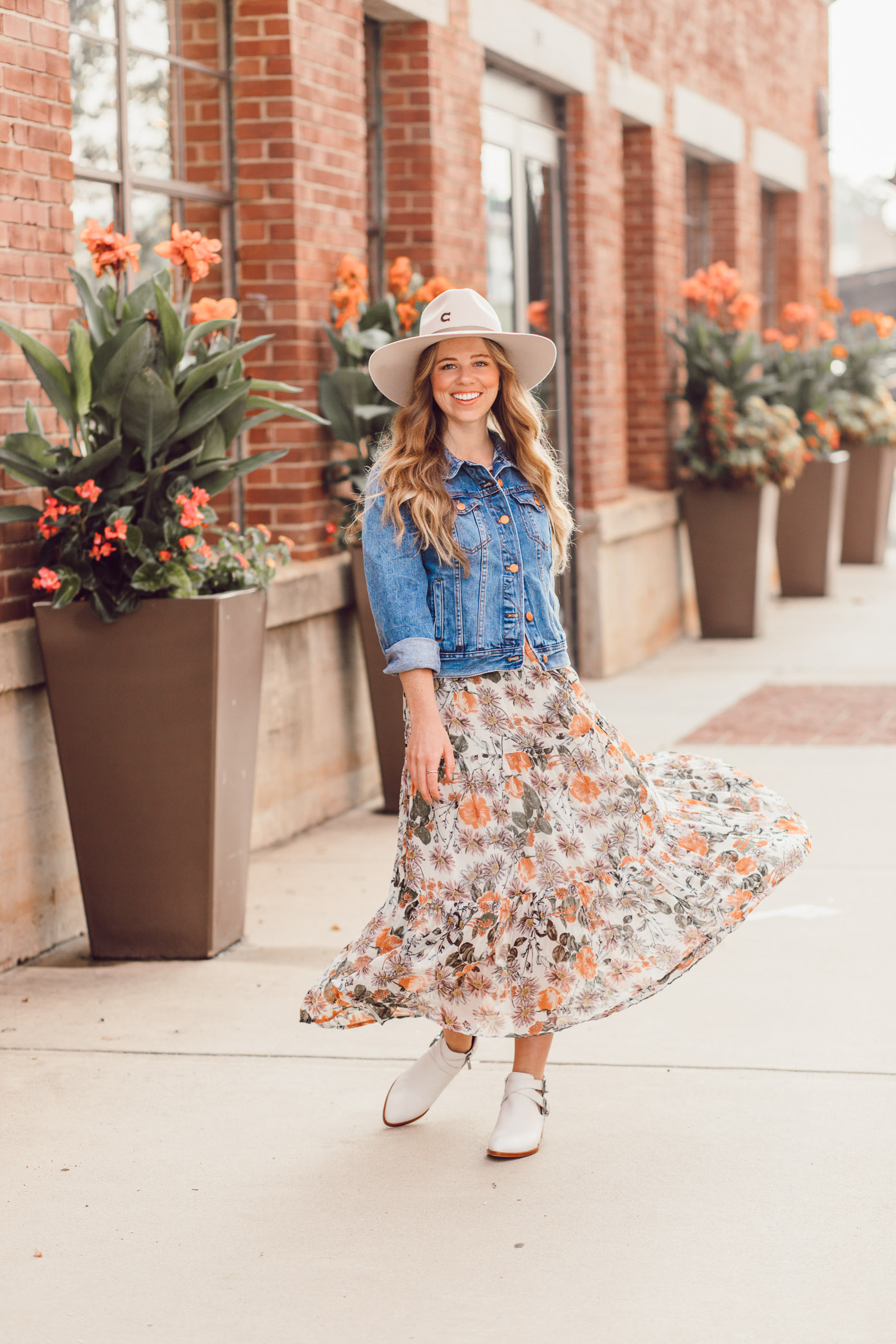 There are so many ways to add a little western to your look! Whether it's a simple accessory or key piece like your blouse, dress, denim, or skirt. The trend is everywhere right now so it is easy to find cowgirl inspired pieces big and small! Shop some key items below and add a little western flare to your fall wardrobe. 
Western Inspired Clothing
Western Inspired Boots
Western Inspired Accessories