Dressing up the sweetest graphic sweatshirt and giving off all the feminine vibes! Who knew a graphic sweatshirt could be a part of a feminine look?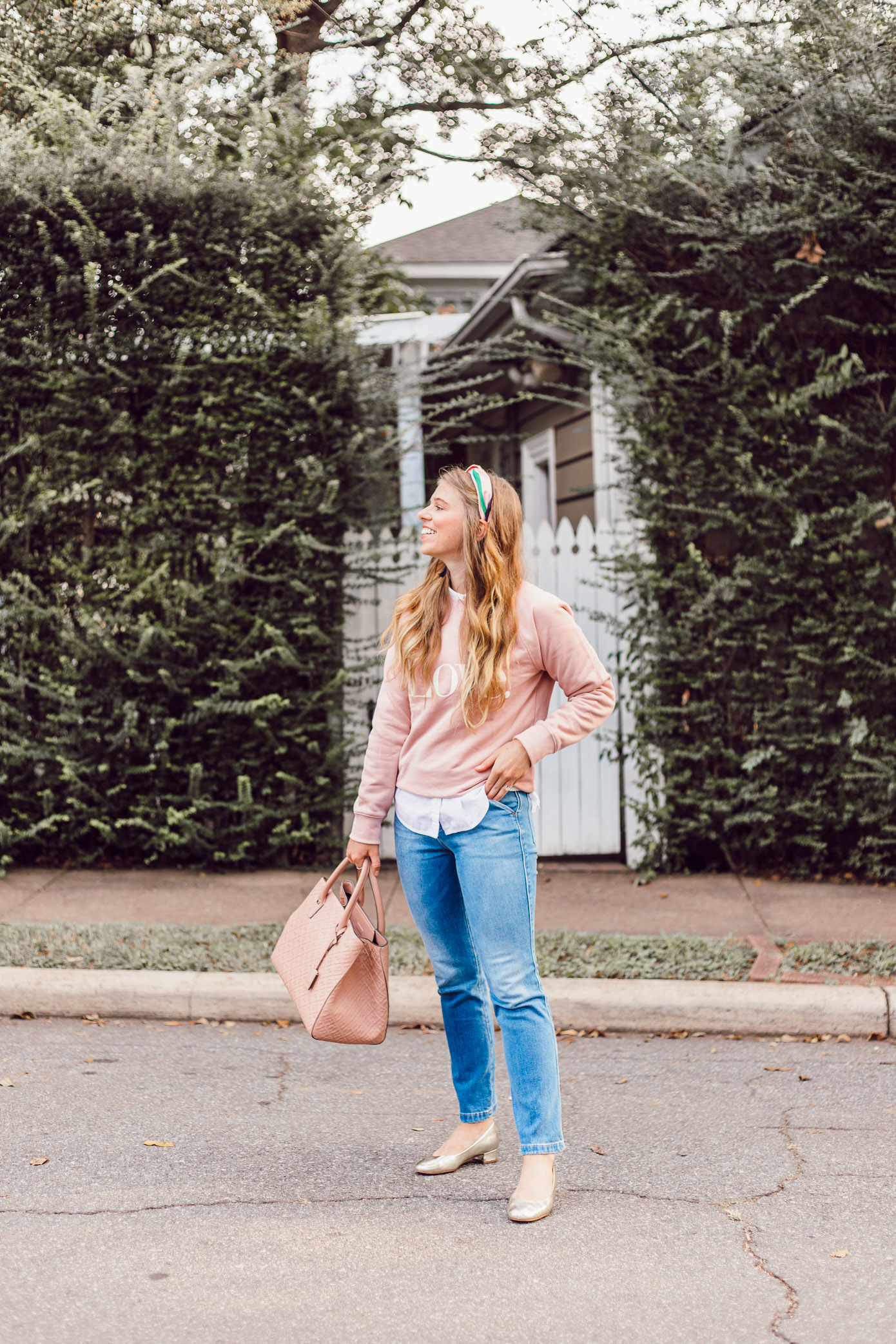 When I spotted this graphic sweatshirt it was a no-brainer, I had to have it! Not because I particularly love sweatshirts (unless their Joshua's and perfectly oversized) but due to the color and the sweet message, LOVE. Also, I loved that on it's own the sweatshirt is pretty feminine (with that blush hue), not something you see often with sweatshirts. So I pulled the trigger and brought it home. With Louella Reese's tagline being Feminine & Casual with a Classic Touch aka the description of my style, I had to add a little more feminine vibes and a classic touch to create a full look with this sweatshirt.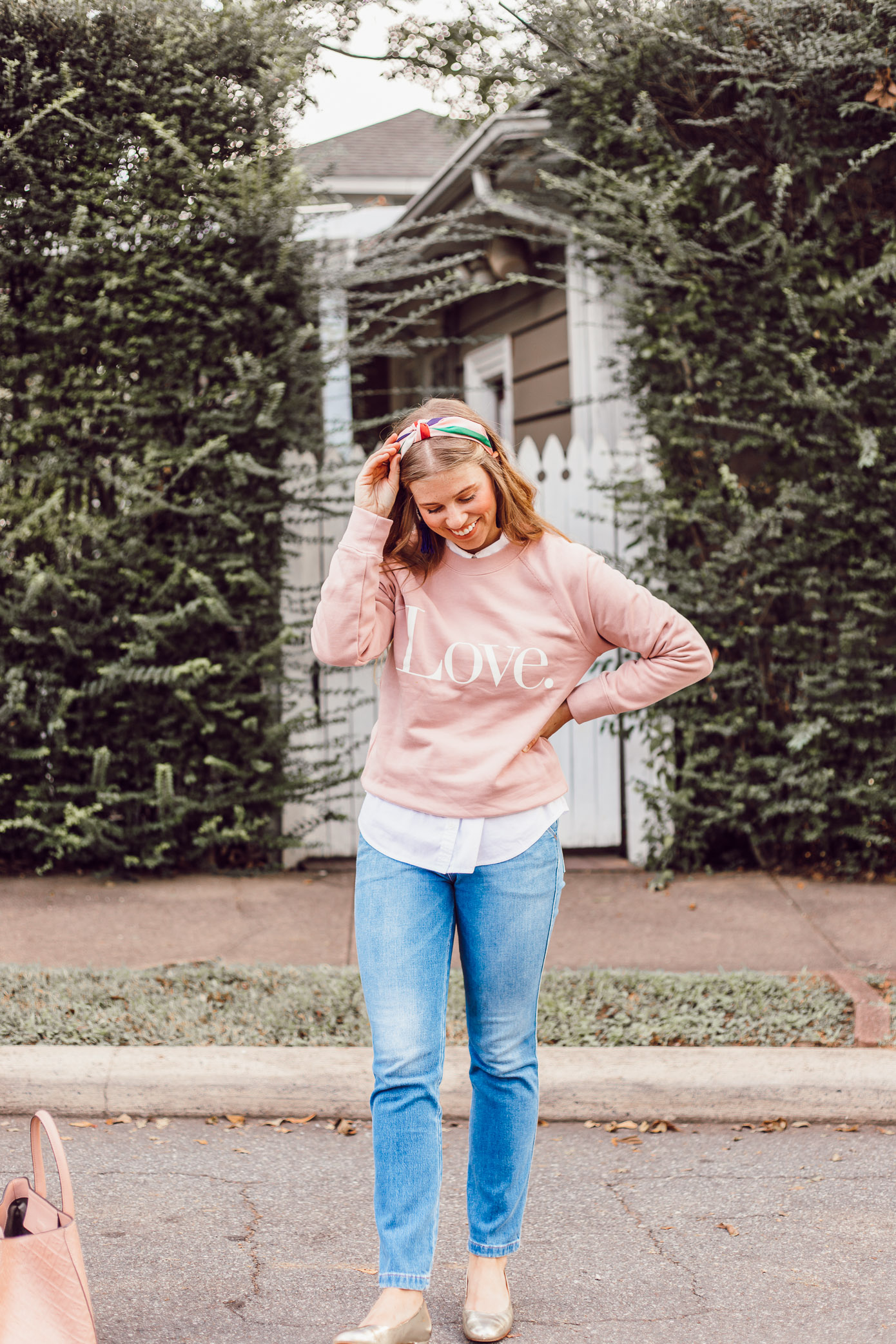 How do you make a sweatshirt feminine and still wear jeans you ask? 
Add a headband 
Are you surprised that this is my first tip? With the amount of times I've worn a headband lately (yesterday's post, to give a casual look feminine vibes, when I went full on denim, and another look at that look) I bet you'd be more surprised if I didn't say it! Headbands are HUGE right now though. Definitely a top trend for fall and 100% give off feminine vibes. Pairing a pink striped headband with the J.Crew Love sweatshirt added the perfect little additional feminine touch to this look. 
Pair with Statement Jewelry 
Statement jewelry is such an easy and fun way to add a little feminine touch to your look! I typically opt for statement earrings but a arm full of statement bracelets or a chunky statement necklace would also do the trick! 
Wear Over a Blouse
If you're like me, you typically reach for a tee shirt prior to pulling on a sweatshirt. It's a go to combination. However, if you want a more pulled together, feminine look reach for a blouse or button down shirt in a pretty print or solid color for a classic touch. 
Slip on Pumps
Another easy way to instantly give off feminine vibes, pumps! They always do the trick. Find a comfortable pair though! As the rest of this look is comfy and functional, you want to make sure your footwear is as well.