Since fall wedding season is in full affect I thought I would share some wedding guest etiquette in the form of Five Things to Remember When Attending a Wedding!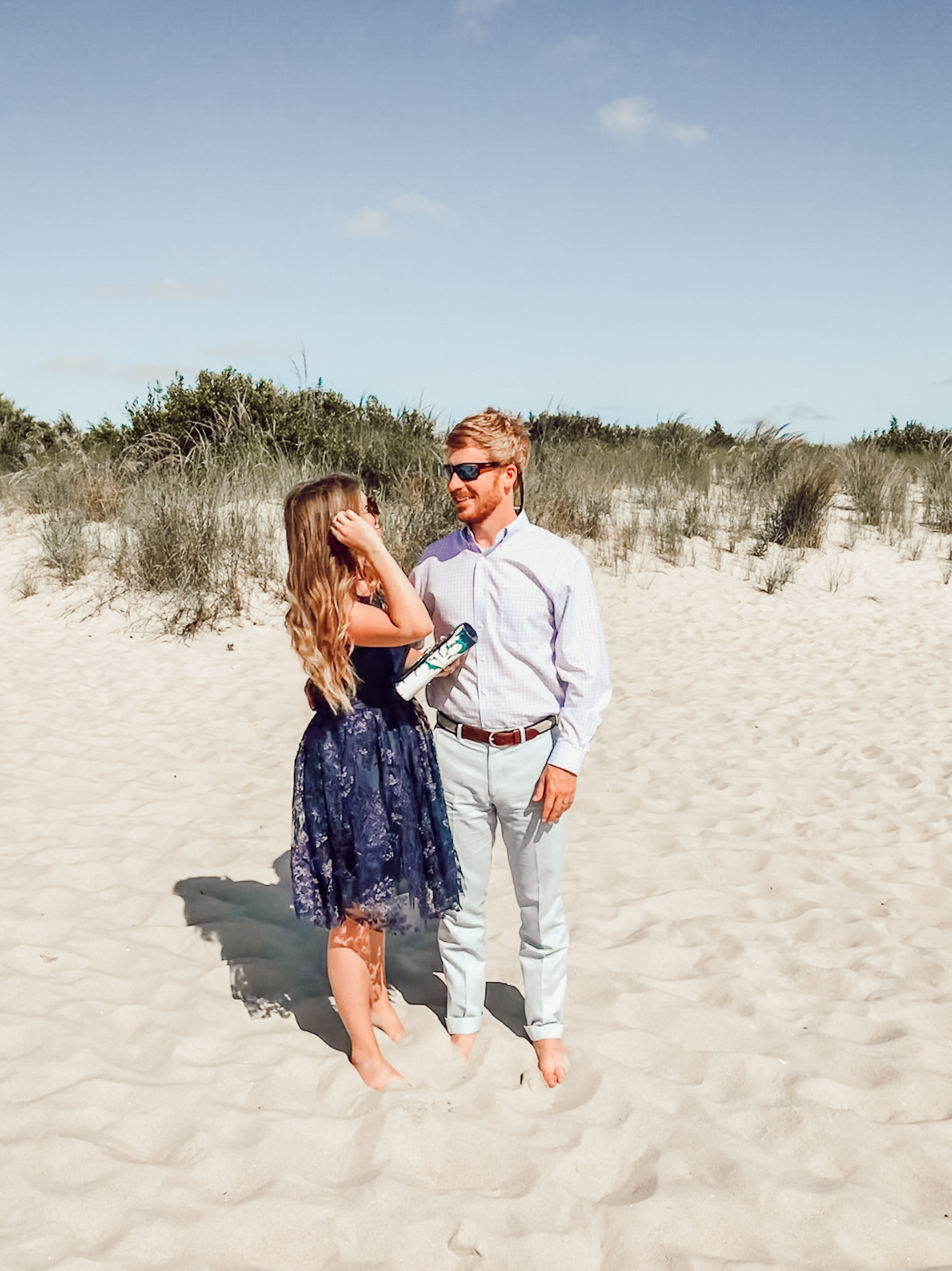 A couple of weeks ago Joshua and I attended a wedding of some friends of ours. For the wedding we traveled to New Jersey and stayed with two of Joshua's high school buddies and one of their fiancé's. Us two gals got to talking while at the wedding and following the wedding, about wedding etiquette. After attending several weddings, we both had a lot of common stories about people throwing wedding etiquette out the window and kind going to the beat of their own drum. Well y'all, that is http://she-conomy.com/pick-my-brain cheap canadian generic cialis NOT OKAY! Weddings are not about you (speaking guest in general) they're about the bride and groom and their wishes.
After reflecting back on our conversation last week, I thought I would compile a list of Five Things to Remember When Attending a Wedding that should be common sense wedding etiquette, however seem to have been forgotten. I would say, oh millennials (myself included) as we are often to blame or the ones people like to throw the blame on. BUT most of our stories actually had to do with people within different generations with a couple also being millennials. Therefore, this post is for everyone! Let's talk wedding guest etiquette…
Five Things to Remember When Attending a Wedding
The Dress Code 
A no-brainer right? The bride and groom typically list the dress code on the invitation and if not there, on their wedding website. For the most part wedding dress codes are pretty black and white.
buy cheap tadalafil online canadian pharmacy White-Tie: long tail tuxedo for the guys, full-length ball for the ladies. trusted tablets Black-Tie: tuxedo, formal gown. Formal Attire or Black-Tie Optional: dark suit or tuxedo, full length dress. Beach Formal: summer suit, formal summer dress. Cocktail Attire or Semi-Formal: Suit and tie or sports coat, cocktail dress. Casual: dress pants with button down shirt or polo, summer dress. 
So when you attend a wedding you should be paying attention to the dress code provided and dress accordingly. If you aren't 100% certain, ask the bride or groom or someone in the bridal party. I would be more appropriate to ask then to show up underdressed. 
The Start Time 
The start time of the wedding is on the invitation, on the wedding website, and should be mentally noted or on your phone calendar. Being their on time is extremely important! Weddings are typically on a pretty tight schedule. 90% of the time they are going to start at the EXACT time planned unless something has gone seriously wrong. Therefore, you should not be walking in as the bridal party is lining up or has already headed down the aisle. This is their time and obviously, the brides time to shine. We all know if you come in late or are walking in between bridesmaids, people are going to be staring and they WILL NOT be staring for a good reason. 
If you're someone who is notorious for running (oh hey!) then place the wedding on the calendar in your phone and make it 15 minutes earlier than the wedding actually starts. 
Phone/Camera Request 
Y'all I have to admit this is my biggest pet peeve! If the bride and groom have requested guests do not use their phones or cameras during the ceremony. DON'T DO IT! Just don't! Reminder, it is their day, what they say goes! Take a look at any wedding signs around the ceremony site and/or the program. If you see a note requesting phones and/or cameras not to be used, then put the electronics down. If there is no mention of it, well then you're free to go. However, do make sure you aren't getting in the way of their photographers or other guest. I recently watched a wedding through the phone of the person in front of me. Not so special.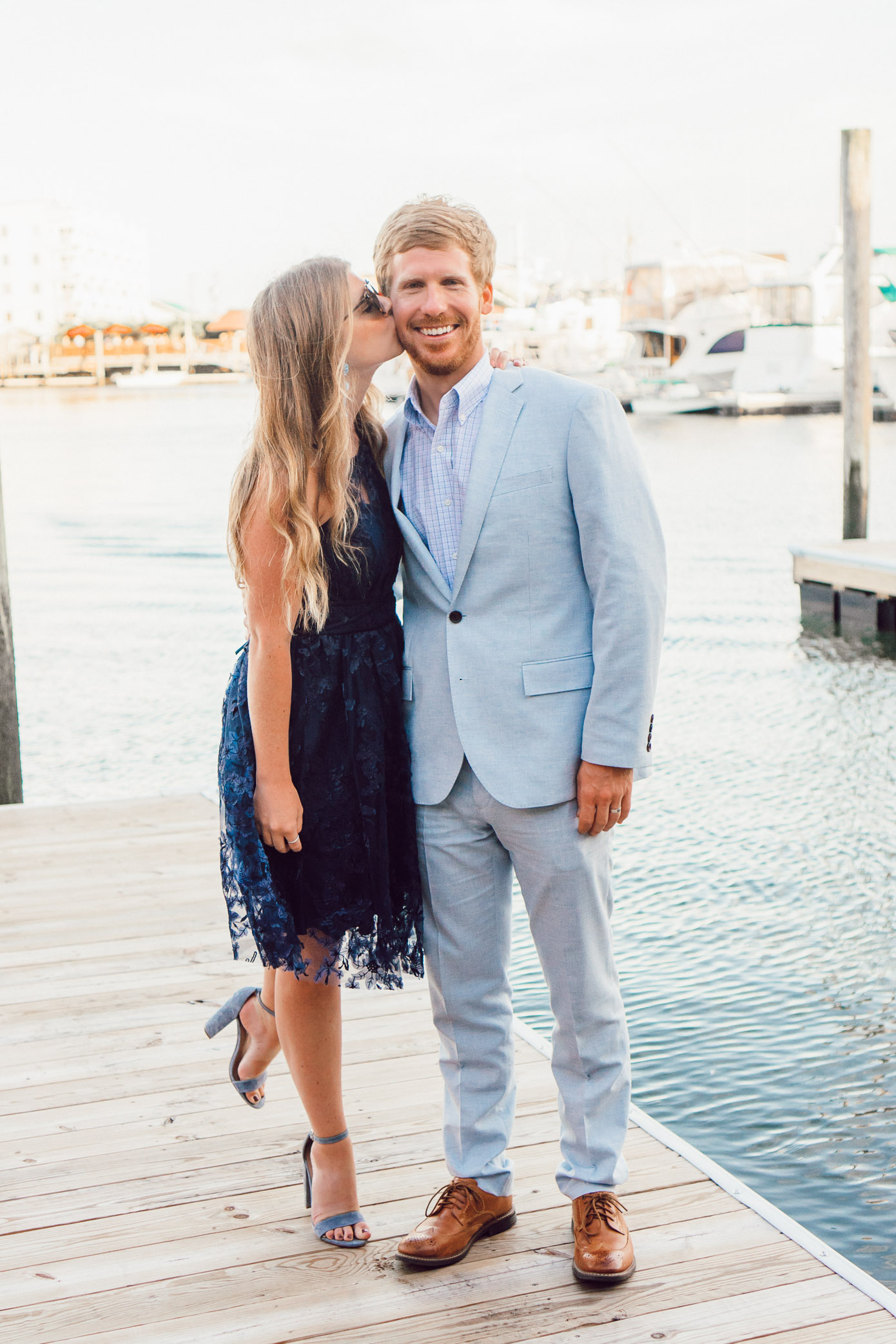 Just because the alcohol is free, doesn't mean you have to drink it all 
We've probably all experienced this at one or more weddings we've attended. A bridesmaid, groomsman, family member, or friend's significant other thought it was their job to get your money's worth out of the bar. By the time the speeches come around their two sheets to the wind. This never ends well for that guest and usually creates some kind of scene. 
Weddings are 100% meant to be enjoyed, a fun occasion, an exciting celebration however, EVERYONE wants to have a good time and not have to take care of someone. As well as hopefully want to remember it and if you're the person cleaning out the bar, that just isn't going to happen. Again, as mentioned above, remember it's their day, not yours. Pace yourself! 
Dance, Dance, Dance
It is your job as a guest to dance your butt off! As soon as the traditional dances, speeches, and dinner are complete get your butt on the dance floor! Shake what your momma gave you and throw being self-conscious out the window. This is where you let loose and enjoy moving it on the dance floor with your significant other, family, friends, and of course the bride and groom. Only warning, know your surroundings – if it's a little more proper of a crowd maybe don't show off your twerking skills. 
Find more wedding posts including our wedding ceremony and reception in the wedding tab of Louella Reese.