What's better than feeling warm and cozy wrapped up in an oversized scarf on a cold day?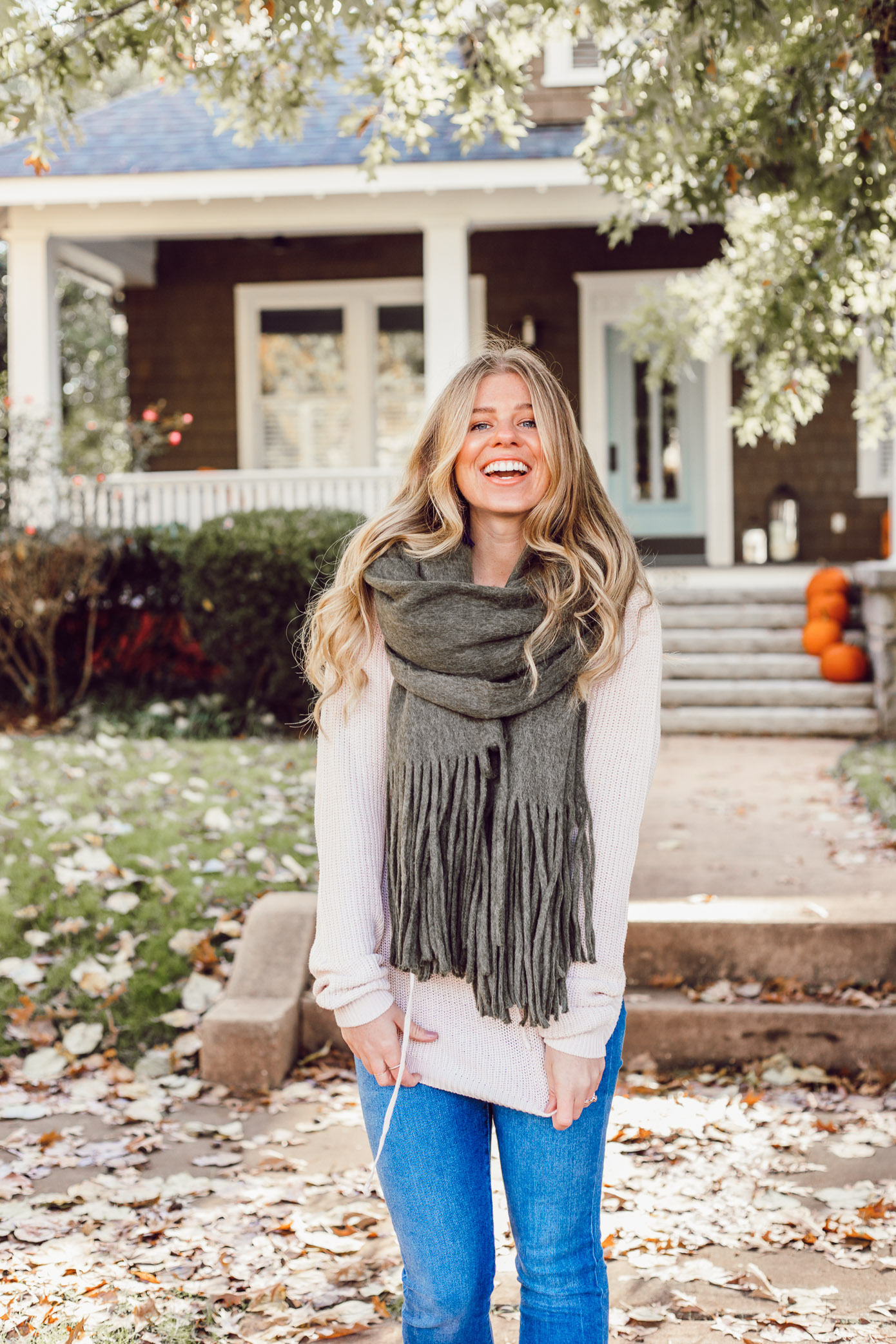 Oversized scarves are my jam y'all! Every year I find myself adding one or two (or three or four) to my wardrobe. And for good reason, I wear them more often than not. If I'm not wearing one, there's a good chance there's one tucked in my handbag. They're the perfect accessory to keep you warm and cozy day to night. Including in cold restaurants or movie theaters, oversized scarf = personal sized blanket.
In case you're anything like me or have been wanting to purchase your first oversized scarf, I thought it was necessary to share the best oversized scarves available right now! Scarves you can wear every day and will carry you from now until the end of February (March or maybe even April, whenever winter ends around you).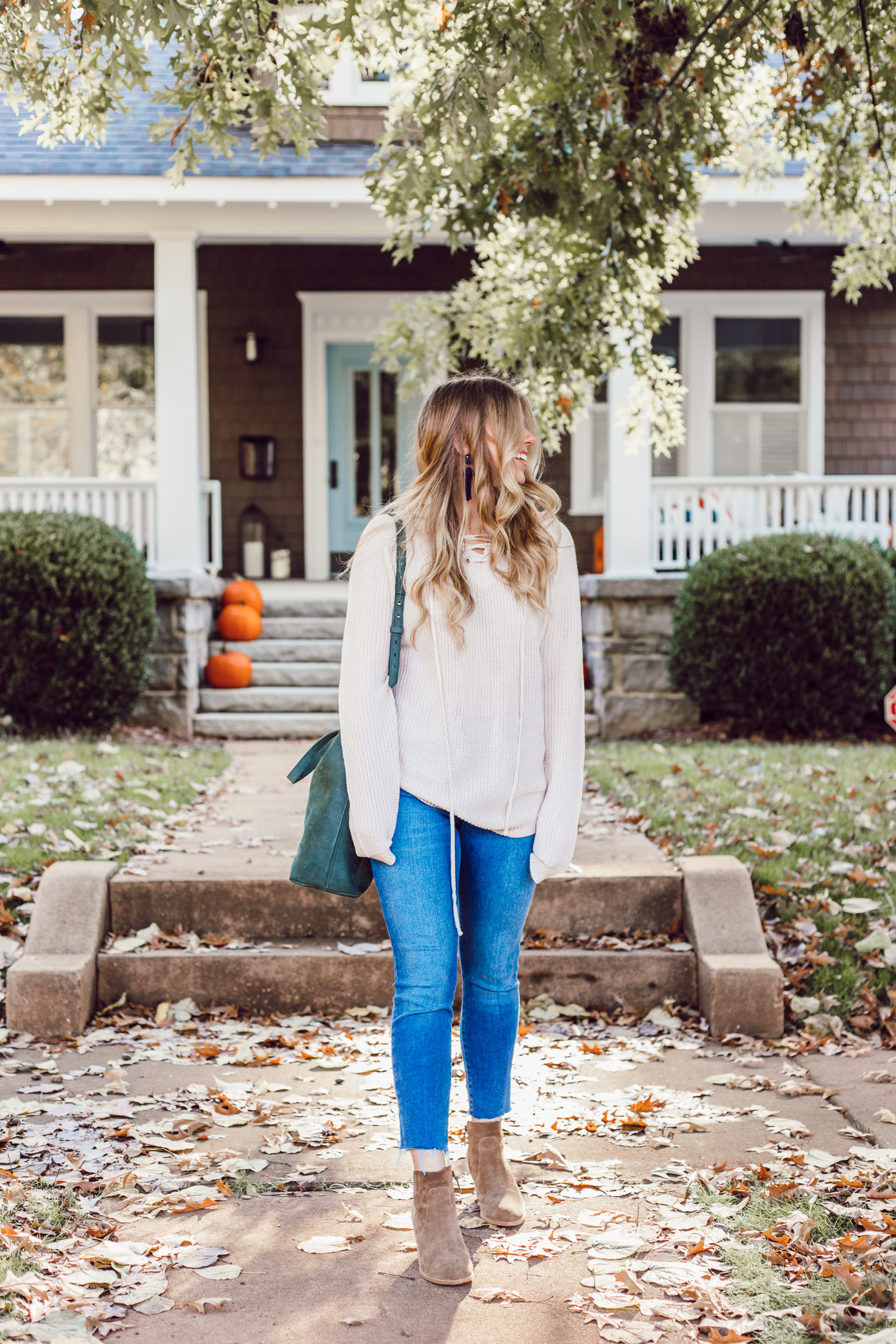 Shop the BEST Oversized Scarves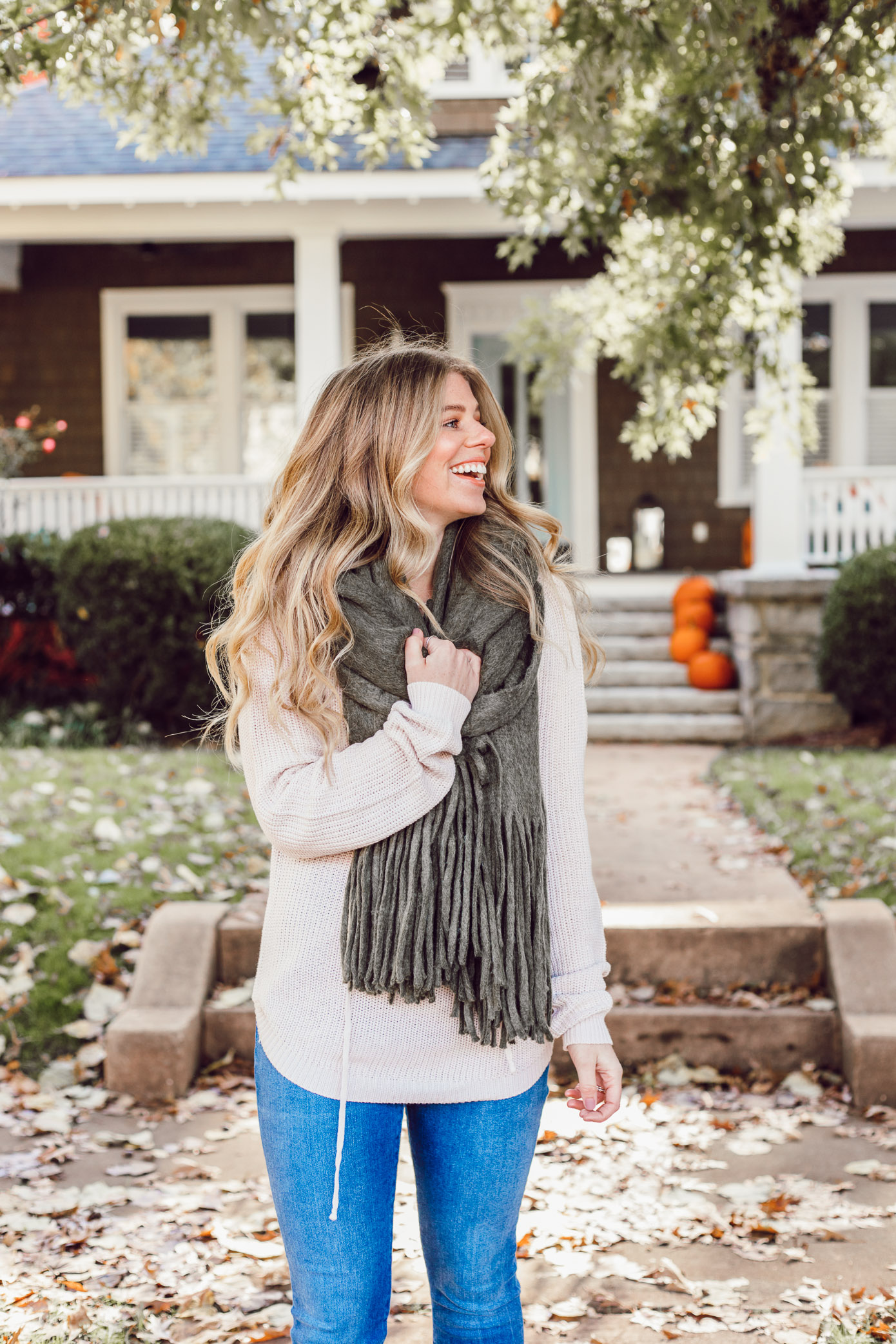 I purchased this oversized scarf last month for our trip to Chattanooga. Well sadly (or luckily, however you want to look at it) it wasn't very chilly while we were there. So I never had the opportunity to wear it. Therefore, I have been seriously making up for it this month. Wearing it with EVERYTHING. It's truly the softest, coziest thing and again, if you're anything like me, you'll love running your hands through the fringe at the bottom constantly (does anyone else do this?). 
If you're crushing on the style but not loving the color, have no fear, it comes in a variety of colors. Including pink, red, dark orange, ivory, and dark grey. Also, just to really sell you (because I love it that much and know you will too) it's under $50!