Fall is such a special time, today I'm sharing how to make it extra special with Cheesecake Factory At Home and a fall Cheesecake for the upcoming holiday!
One of my favorite ways to spoil someone I love and show them just how much I love them is by baking them something sweet. I find so much joy in this and hope they find joy in eating it! This is especially true around the holiday season. With Thanksgiving being all about meeting around the dinner table to indulge in some of your favorite dishes, it's the perfect opportunity to bring something sweet! 
While picking a dessert up at the store or a local bakery is a great option, baking a delicious dish yourself is far more special! You're also showing just how important this event and person is to you by giving your most precious resource, your time!
Now I know we aren't all Paula Deen or Julia Childs in the kitchen so introducing a way you can bake something yourself that comes out great every time! The Cheesecake Factory At Home premium Cheesecake Mixes. They are the answer to all of your holiday baking and last minute gift needs! While their cheesecakes were once reserved for special nights out at the restaurant, you are now able to make them in your own kitchen! 
You can find The Cheesecake Factory At Home Cheesecake Mixes on their site along with a store locator to find out where to purchase the preimum Cheesecake Mixes near you. Or you can shop the mixes online on Amazon.
The box instructions are incredibly simple to follow and the only additional ingredients you will need are: butter, cream cheese, milk, and eggs. All items you most likely already have in your refrigerator. A chef's tip for you, and one I followed, for an even creamier texture, replace milk with 2 tbsp heavy cream and 3 tbsp sour cream. 
I promise, once you whip up one of these fabulous Cheesecake Mixes they'll become your go to dessert for every occasion this holiday season. Personally, I believe the Salted Caramel Cheesecake is the perfect choice for both Thanksgiving and Christmas. The Classic is always a great choice as well!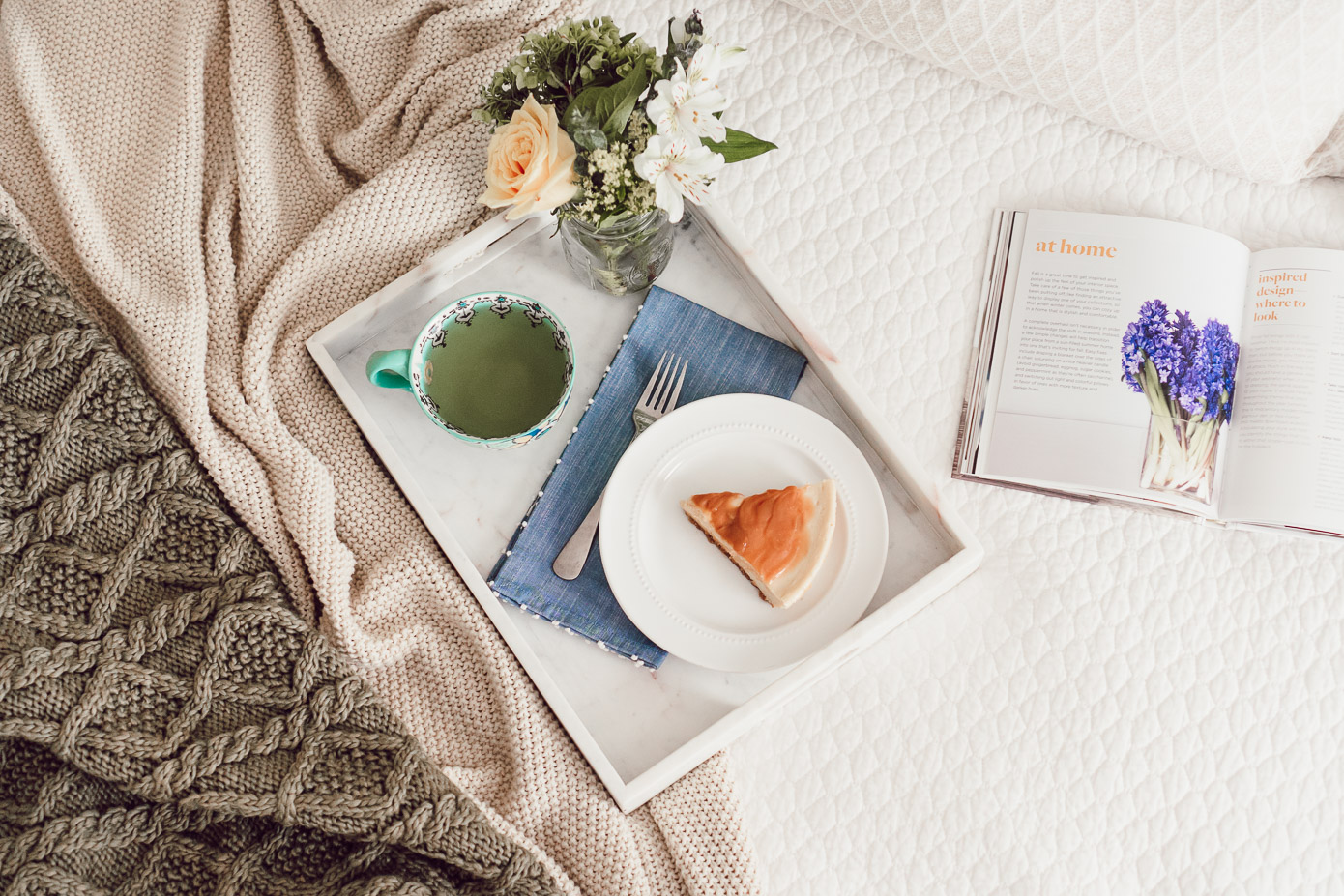 Three Times to Celebrate Fall with Cheesecake Factory At-Home
Friendsgiving
If you're anything like us, Friendsgiving is already on your calendar. You might even have a couple on the schedule! Typically as guests, your responsibility is to bring a side dish or dessert. So  make life easy and delicious by signing up to bring a cheesecake! You can mix up and bake the Cheesecake Factory At Home Salted Caramel Premium Cheesecake Mix and impress your friends while making life simple for yourself!
Date Night In
His stomach is the way to his heart. You've heard that a time or two before, right? Well if not, you've probably experienced just how happy your guy gets when you surprise him with something sweet! Baking something for him is the perfect way to spoil him around the holiday season! So plan a fall inspired date night and prepare a Cheesecake Factory At Home premium Cheesecake Mix in his favorite flavor. Joshua's is the Strawberry Cheesecake Mix. 
Thanksgiving
Can you believe Thanksgiving is two weeks away? I absolutely cannot! However, with that said, it is time to plan! Rather than stress yourself out with a 30 step recipe, opt for a creamy The Cheesecake Factory At Home premium Cheesecake Mix – again, Salted Caramel has my vote. Turn on some music, pull on your apron, and have some fun in the kitchen baking something as delicious as it is simple to make! Which will also be sure to be a crowd pleaser at any family gathering! 
Thank you to The Cheesecake Factory At Home for sponsoring this post! All views and opinions are of course my own.