An easy combo that makes for the perfect no fail thanksgiving outfit! Plus the best sale of the season…in my opinion!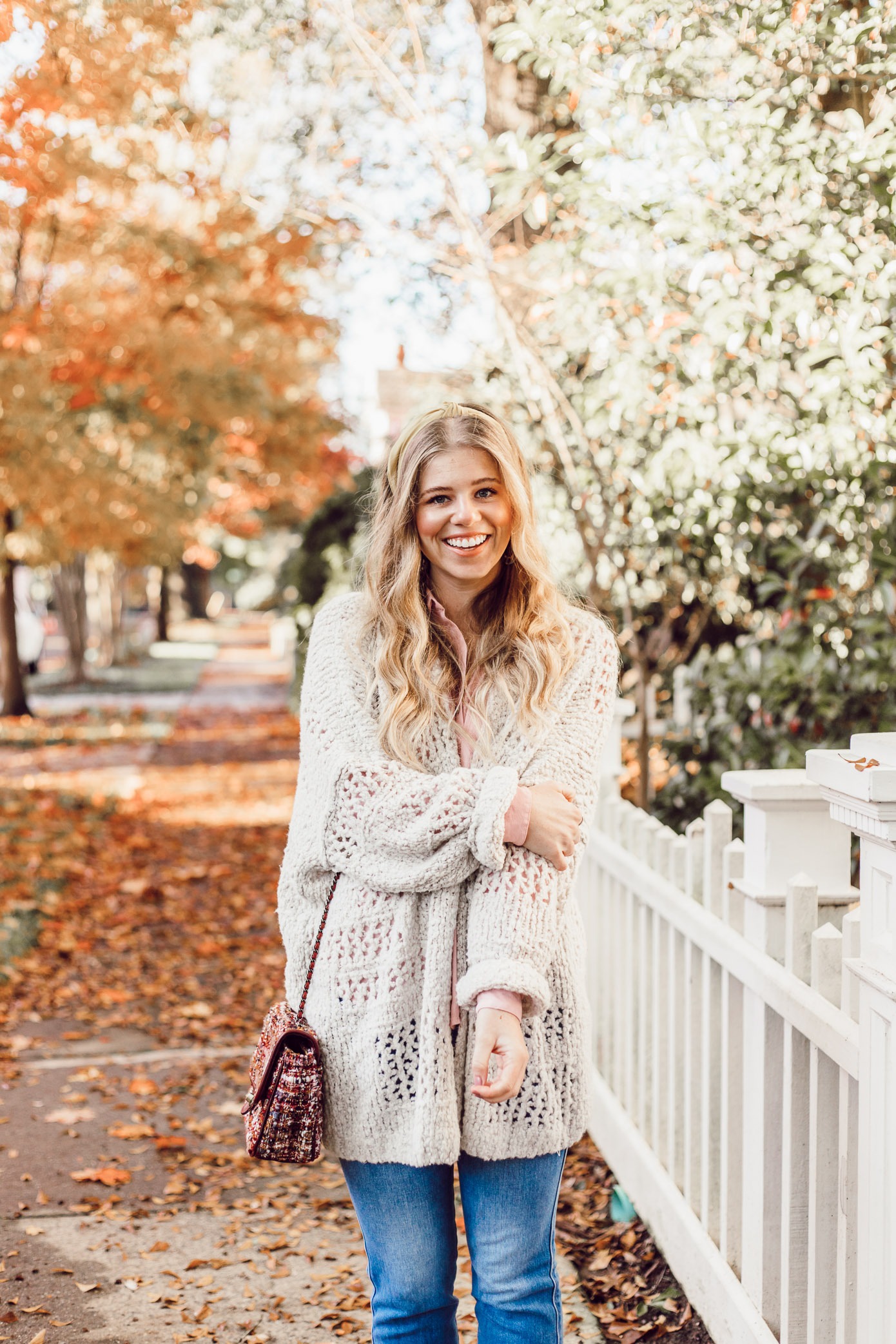 Starting today's post with a quote a girl friend sent me yesterday and I shared in the caption of my Instagram post last night…"Just remember: it might be Monday but it's a short week that ends with pie and shopping. We can do this." How good is that? So today might only be Tuesday y'all but you're just two days away from pie and the shopping actually kicks off today! So if you ask me, it's a pretty darn good day!
Now onto today's look. It's a pretty casual one and I'm calling it a No Fail Thanksgiving Outfit. Why? Because you probably have similar items to all of the pieces I'm wearing in your closet. Making it easy to pull together, it's cute, and it's comfy. Added bonus, with loose shirt and oversized sweater, your food baby is covered. If you really want to cover your thanksgiving food baby and be ultra cozy, check out a look I shared last week. Last Thursday, I also paired up with three other blogger gals to share casual looks for the holiday, so if you need more inspiration click on over to that post. 
SHOPBOP BUY MORE, SAVE MORE SALE
Now onto the super exciting news! The 2018 Shopbop Buy More, Save More Sale is here! Which means you can get up to 25% off fall, winter, and resort favorites with code More18. This is hands-down one of my favorite big sales of the year, especially when in need of cozy sweaters, coats, denim, and boots. I'm about to make myself sound old but honestly, the older I get the more I'm about quality over quantity. Including my wardrobe! I want pieces that are quality, going to last for more than one season and continue to look beautiful after several wears. I mention this because Shopbop is truly my #1 stop for quality pieces.
The sale is also a great opportunity to pick up some Christmas gifts for family and friends! See some of my top picks for gifts below.
Sale Details: use code MORE18 for 15% off orders of $200+, 20% off orders of $500+, and 25% off orders of $800+ now until Sunday 11/25/18, 11:59pm PST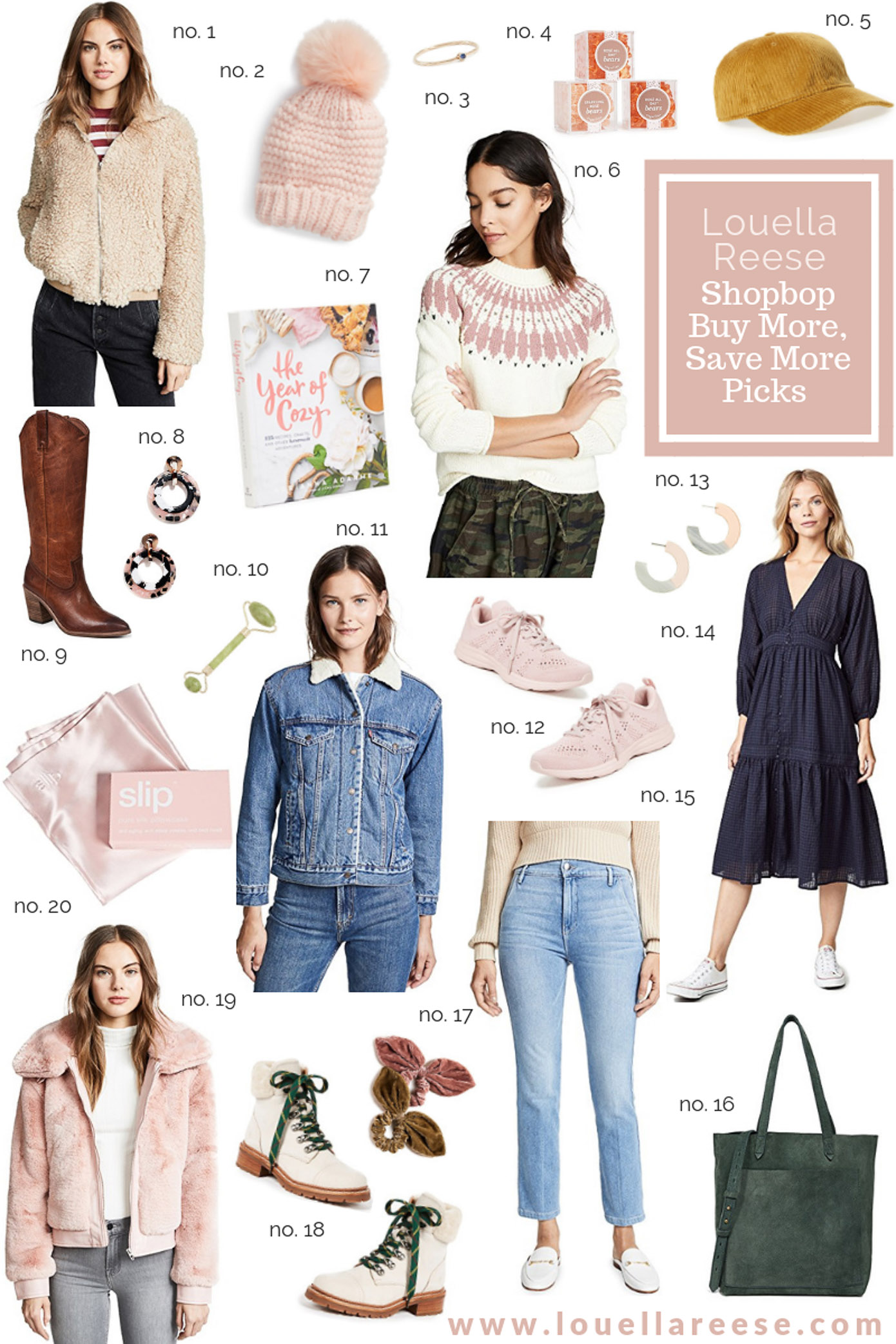 These are a few of my favorite items included in the sale. Great for yourself or as gifts for the ladies in your life. There are lots of options under $100 with just a couple of splurges mixed in. If you're wondering what I scooped up, my shopping bag included the Madewell Transport Tote, Kitsch Jade Roller (been dying to try one), and the Madewell Fair Isle Pullover.
Also, part of today's look is included in the sale too. My favorite, go to jeans and these adorable madewell oxfords. Both receive so many compliments and also so many wears! Honestly, if you purchase one pair of shoes from the sale, I recommend these oxfords be the pair! I purchased them last winter and wore them every single day of NYFW and my feet never hurt – aka these guys are comfortable! And they look just as cute paired with white denim or worn with a dress.