Styling corduroys for the new (almost official) winter season! Plus sharing a fun (slightly embarrassing) fact with you!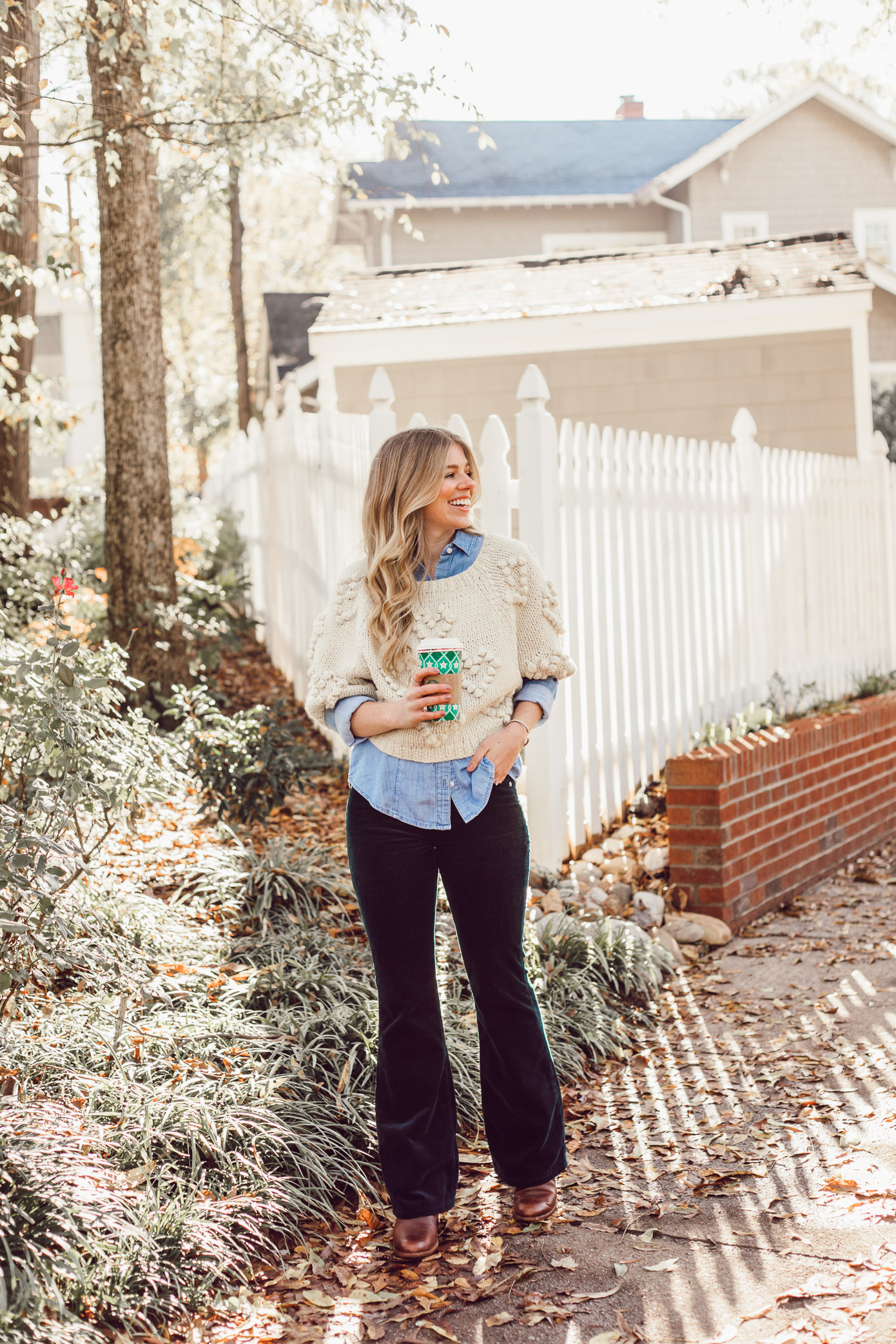 Fun fact: I use to wear corduroy jumpers in elementary. With matching tights and patterned turtlenecks. Yes, I was a fashionista and obviously won best dressed (totally kidding). Truthfully, I was corduroy obsessed. I'm almost 100% certain I also had corduroy shorts that went to my knees and occasionally wore matching tights with those as well. I lived in Pennsylvania at the time y'all, it was COLD. For giggles (and your entertainment) I'm going to work on finding some throwbacks and share via IG stories so stay tuned. 
Why am I bringing this up? Well, because my love for corduroys has been reignited. I won't be wearing corduroy boyfriend shorts with matching tights anytime soon. However, I will be rocking these bootcut corduroys nonstop this winter (in my opinion they're totally flares). Such a fun change from jeans and chinos. Aka if you're not wearing a dress in the winter with tights, you're most likely wearing jeans. Unless you can go the athleisure route but that doesn't necessarily work for work. Or occasions where you need to rock real clothes. 
So praise corduroy is here to save you from getting bored and being totally over your wardrobe in no time. Can you tell I'm like really excited about my reignited love of corduroy?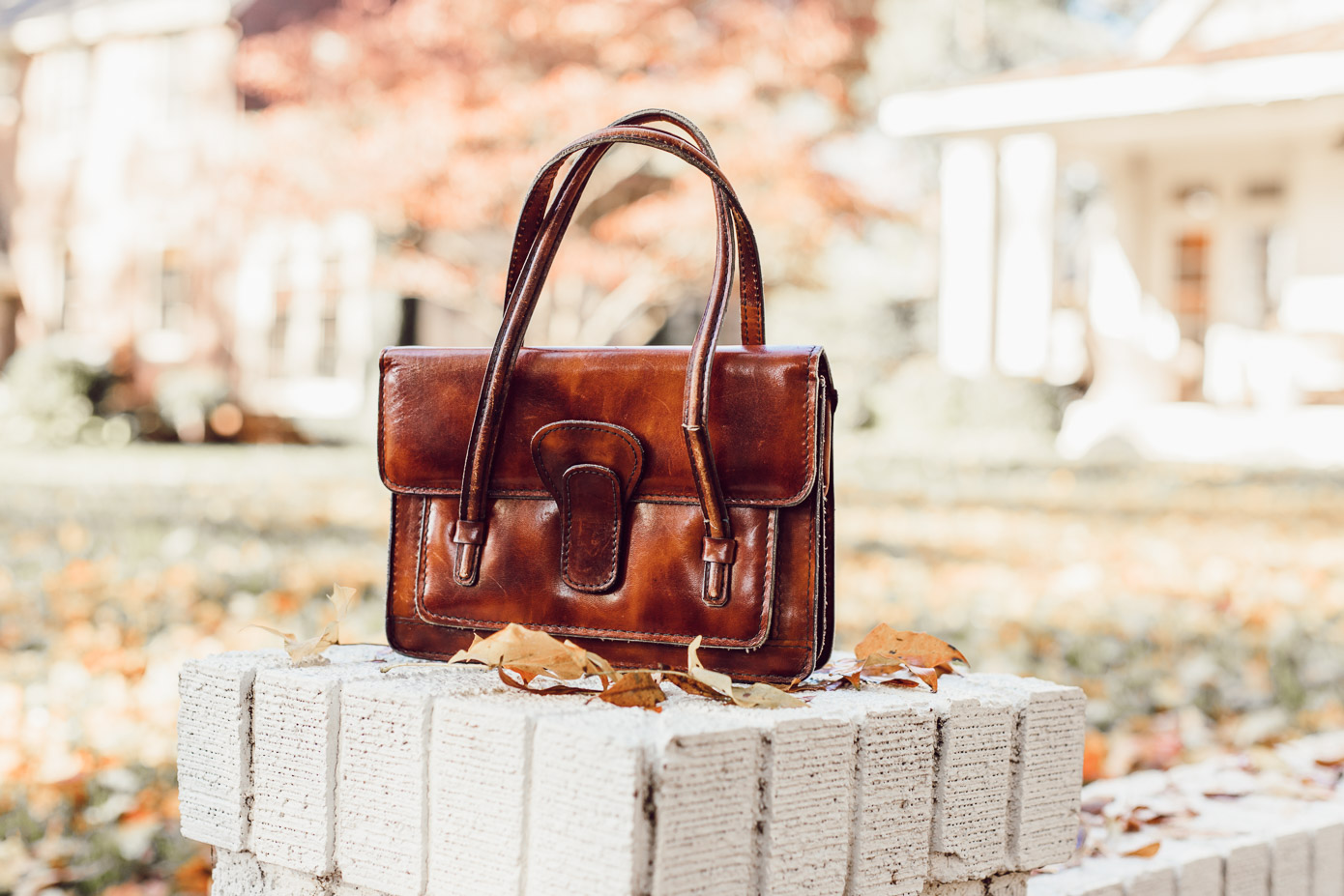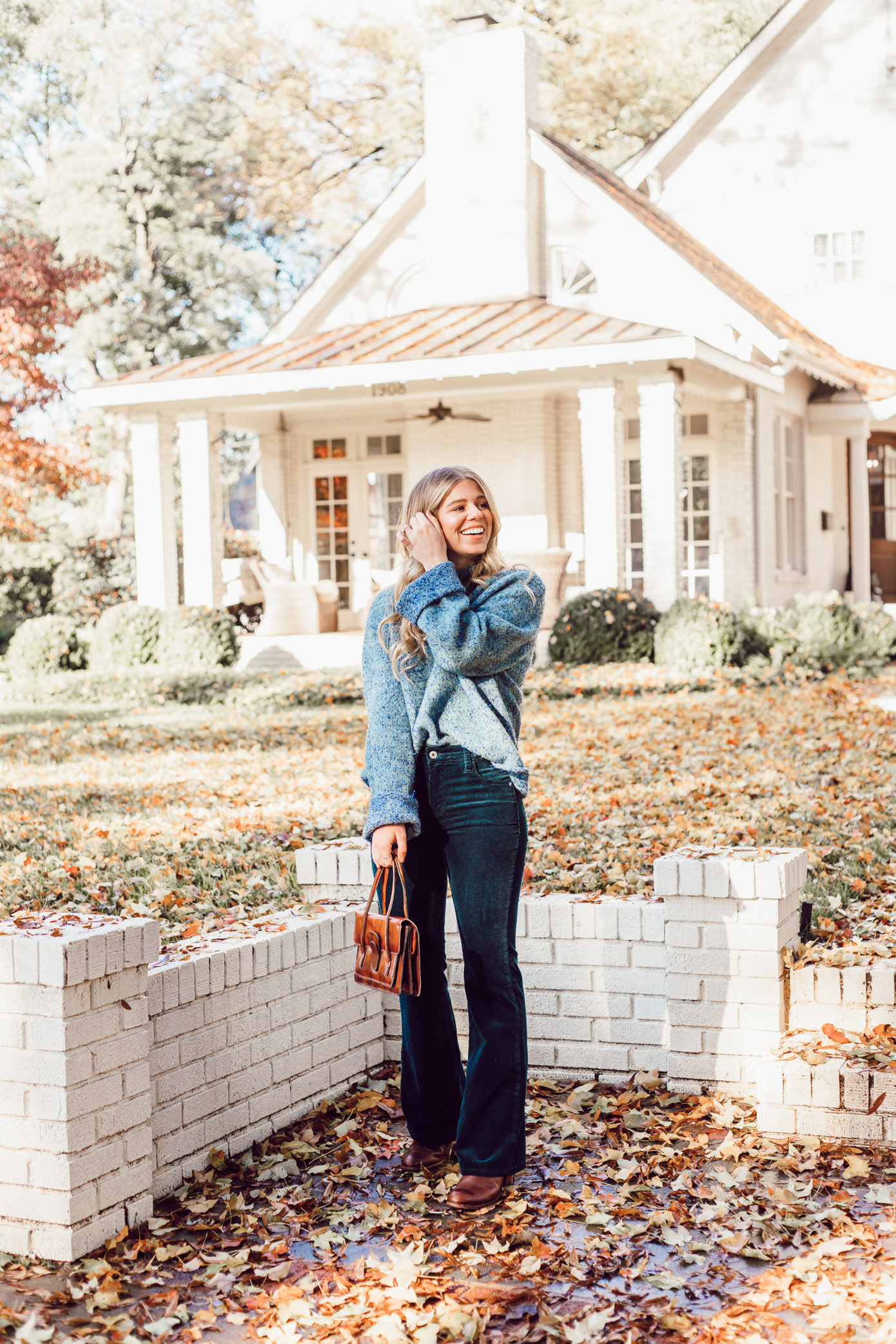 Since I have in fact been wearing them nonstop already, I decided to share two of my recent looks here. They're pretty similar in the fact that they involve the same boots and chunky sweaters. However, they also look totally different thanks to the layering of a chambray and the vibes of each sweater (p.s. did you see this pommed heart sweater styled with a maxi skirt yesterday?). I think these two looks are a perfect example of how a small switch can make a big impact! 
One is festive and a little more dressy. While the other is playful and casual. Both are comfortable and could be worn for several different occasions! Which one is your favorite? Comment below and let me know! And tell me how you'll be styling corduroys this season.