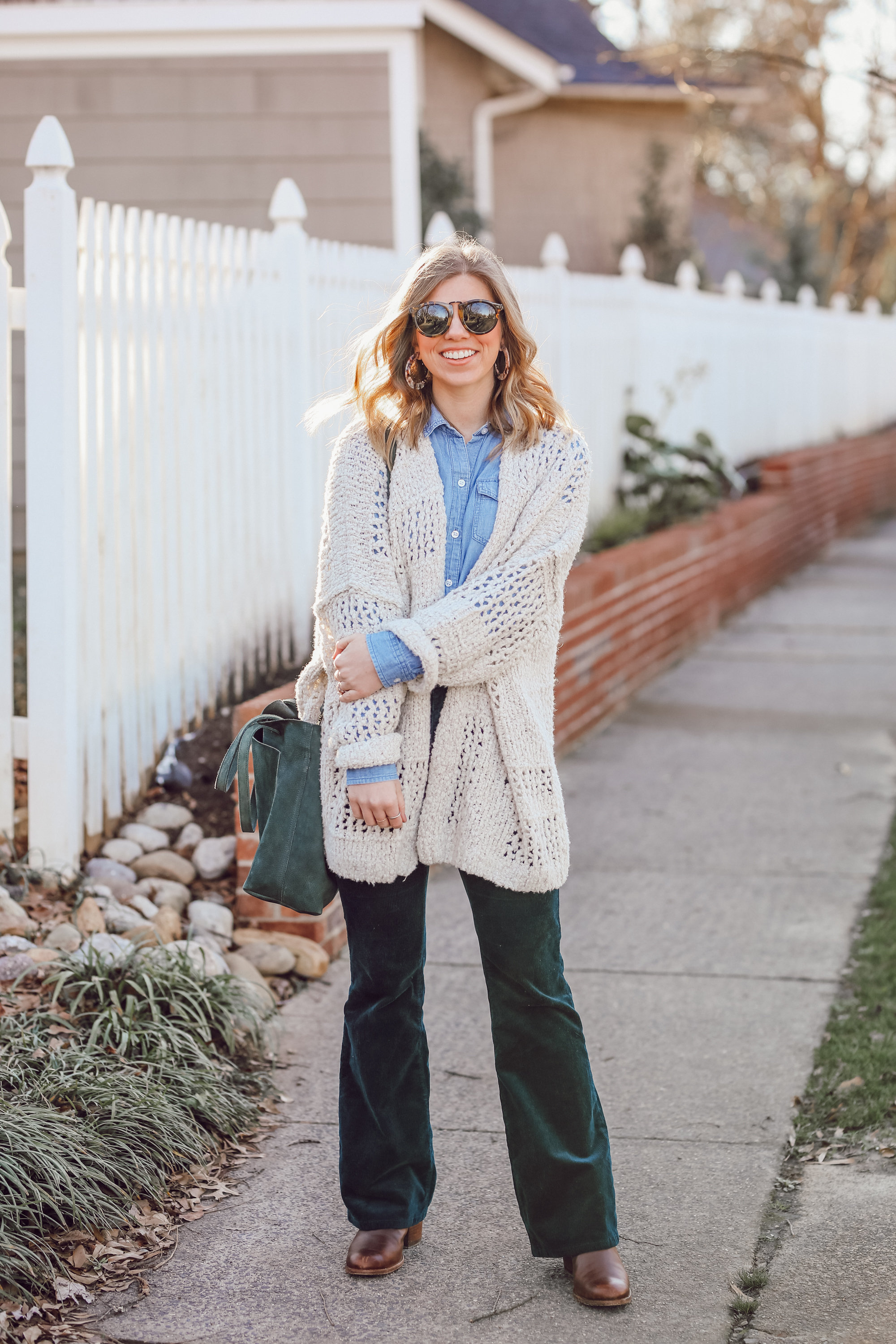 I'm an 80s baby but only by a few weeks (my birthday is December 3rd, 1989). However, the 70s is the decade I've always been drawn to. For my 13th birthday party, I had a 70s themed party. We wore flared denim, flower power shirts, tie-dye, and flower crowns. Fast forward 13 years later, I wore an oversized flower crown for our wedding. Fast forward another three years and I'm rocking flared corduroys regularly (styled two ways). Not to mention hoop earrings, suede accessories, crochet sweaters, and items from the actual 70s that were my grandmothers. 
So needless to say, you could say I'm pretty happy the 70s trend seems to be here to stay. While it has definitely become a little more refined since the actual decade, it's still fun and a little boho. Today I'm breaking down how to pull off the 70s trend in 2019 and some pieces to add to your wardrobe to give you those 70s vibes.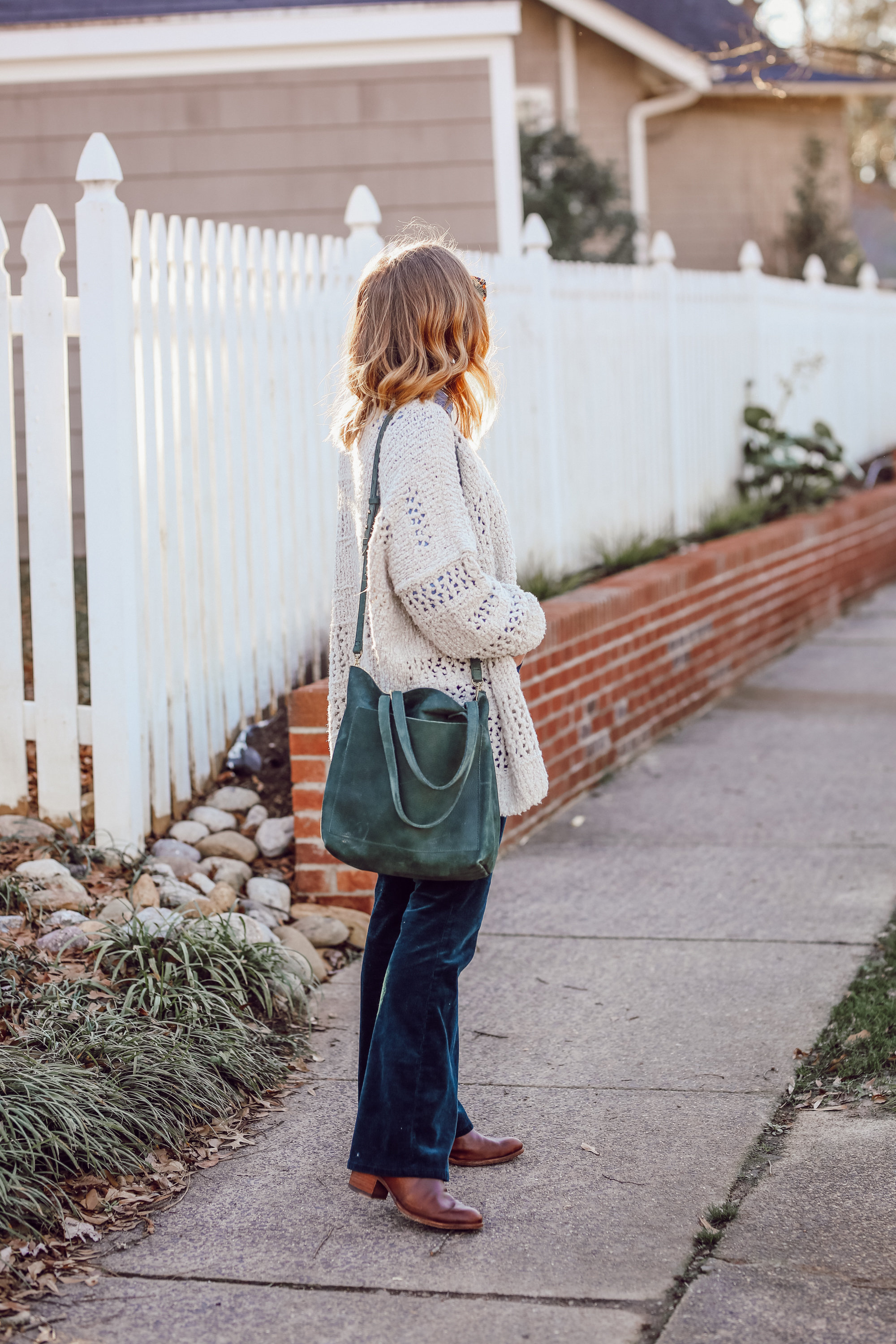 How to Pull Off the 70s Trend in 2019
Go Wide
It's time to fold those skinny jeans up and place them back in your dresser. Give them a little break! The 70s were all about flared and wide leg pants. Whether you're reaching for denim, corduroys, cotton twill, or suede – go wide.  
Unsure of what you pair with flared and wide leg pants? Opt for something a little more tight-fitting. This will even out proportions. You could also try an oversized knit or shirt which will give a modern look when half-tucked. Also, wear boots, mules, or heels. This will length your legs greatly and make you appear taller + leaner. A total win! 
Opt for Retro Fabrics
Probably the main reason I love the 70s the most, corduroy was the fabric of the seventies. From dresses and skirts to blazers and trousers. While corduroy hasn't always had the best reputation. At times seen as a nerdy fabric saved for teachers and principals (blame this on 90s tv shows), the fabric is back and better than ever! 
Corduroy is an extremely easy fabric to wear and to add into your wardrobe. You can give it a try with pants (see two additional styling ideas), mini skirt, or blazer.
Pair the blazer with a graphic tee or simple white tee, your favorite pair of jeans, and sneakers for a modern take on the seventies trend. If you opt for the skirt, a loose fitting blouse, chunky knit cardigan, and over the knee boots or simple suede booties. 
If you just cannot bring yourself to rock some corduroy, try incorporating suede instead. A simple tote like the one I'm wearing in today's post or a great pair of booties.  
Brown is the New Black
Another reason the seventies is my decade of choice, brown was the neutral of choice, not black. It was all about rich, earthy tones including brown! So trade your black for some brown tones. Even better if you pick pieces in corduroy or suede. 
The simplest way to add the color to your look, boots, belts, and leather bags. Opt for these pieces in shades of camel, cognac, chocolate, and even copper. Extra 70s points for over the knee boots as they were huge in the decade!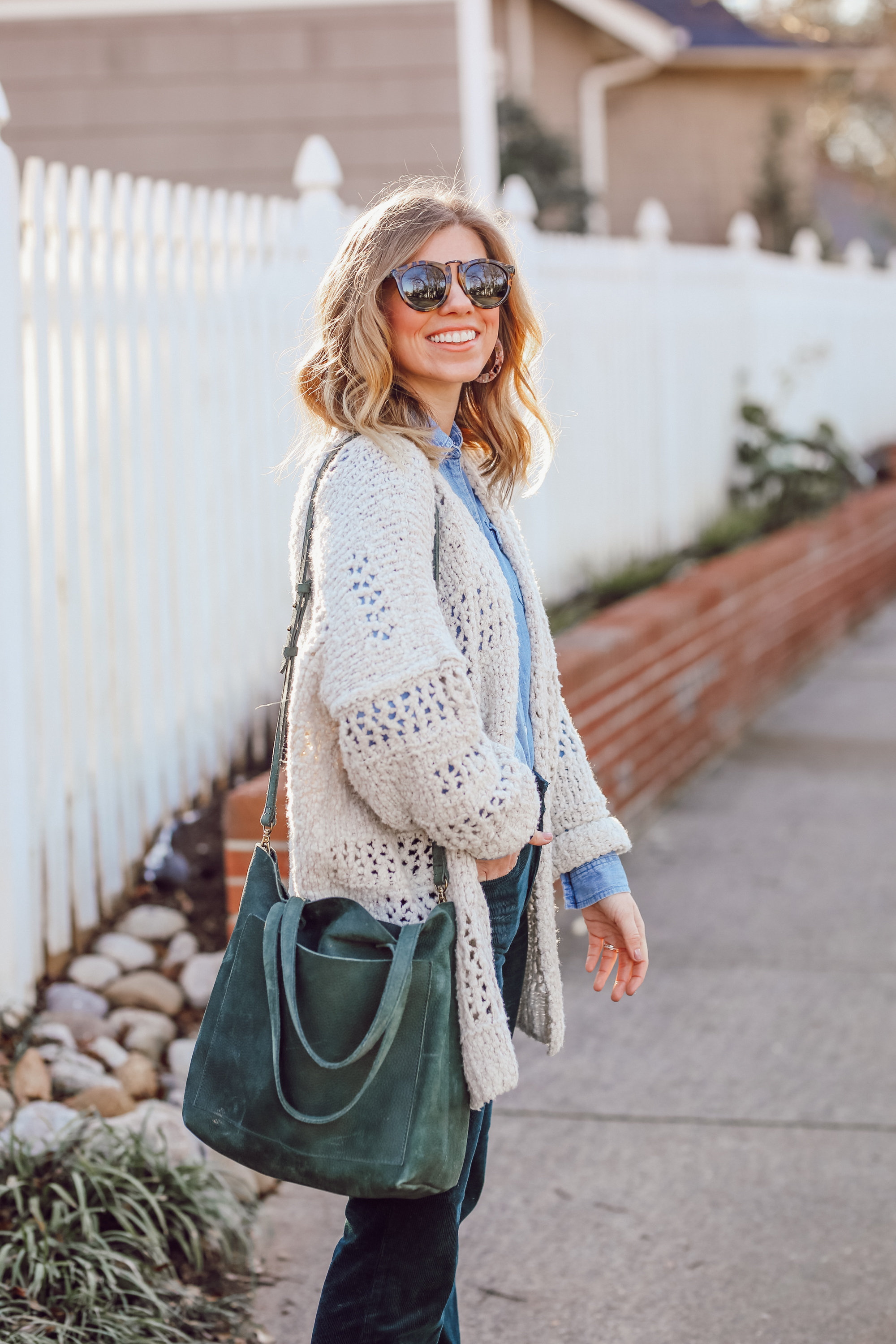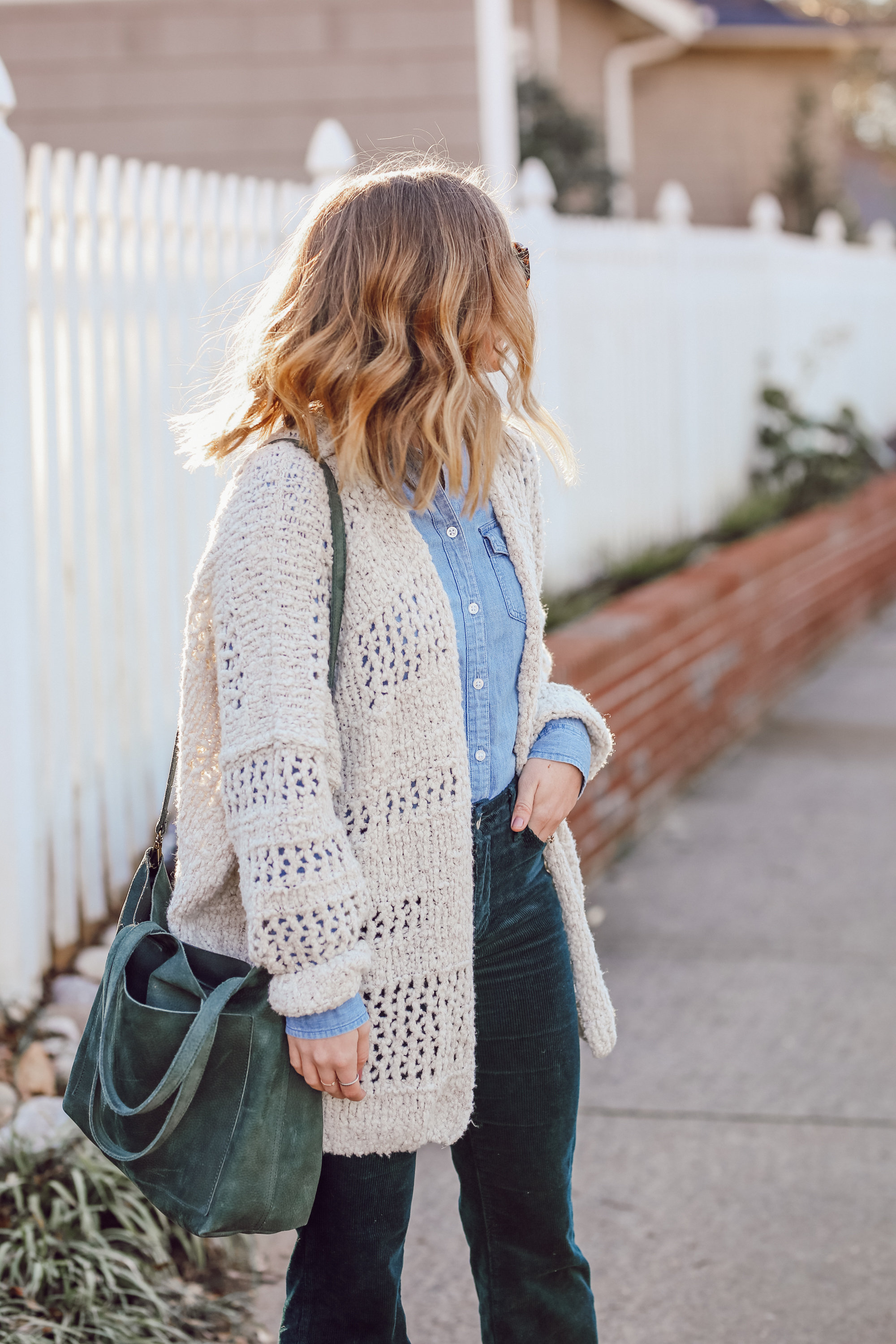 What decade most inspires your style? And what is your favorite item from that decade? Comment below and share. I would love to hear y'all's favorites and top picks! Also, will you be styling the 70s trend in 2019?