Spring is right around the corner and I don't know about you but I'm definitely ready to start dressing for it! Which means finding the BEST white jeans for the upcoming season and incorporating them into my wardrobe right now.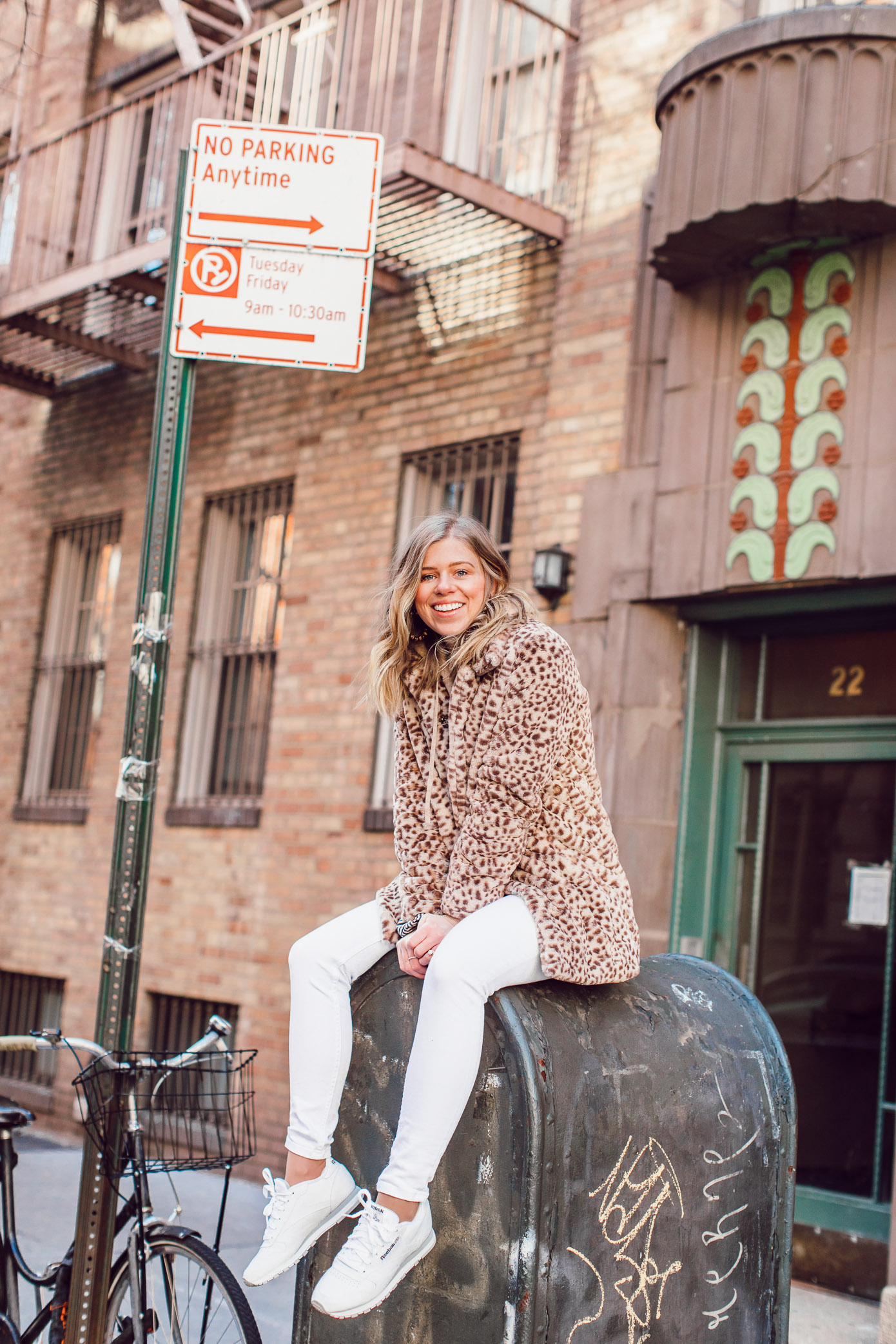 This look is my last one from NYFW and honestly, I'm a little sad about it! So naturally, I saved the best for last. this look is so me, so comfortable, and super fun (in my opinion). The combination also works for winter and carries you into spring – just keep that coat in your closet. The sneakers were perfect for all the walking we did, the day I wore this look. And the pullover hoodie sweater the coziest, warmest layer. Seriously, if you don't have a hoodie sweater, you need one. While it's casual due to the hoodie, the sweater factor definitely ups your style game and creates a more put together look (you know rather than your favorite oversized hoodie). 
While the faux fur leopard coat and blue statement bag by steal the show, the real winner of the look is the best white jeans that allowed for the loud coat and handbag! Can we all agree real quick that finding the best white jeans for you can be quite the struggle? Even harder than regular jeans. They show more, fit differently, and you have to worry about them being see through. But have no fear y'all, I have found the BEST white jeans for spring including budget friendly styles and those worth the investment!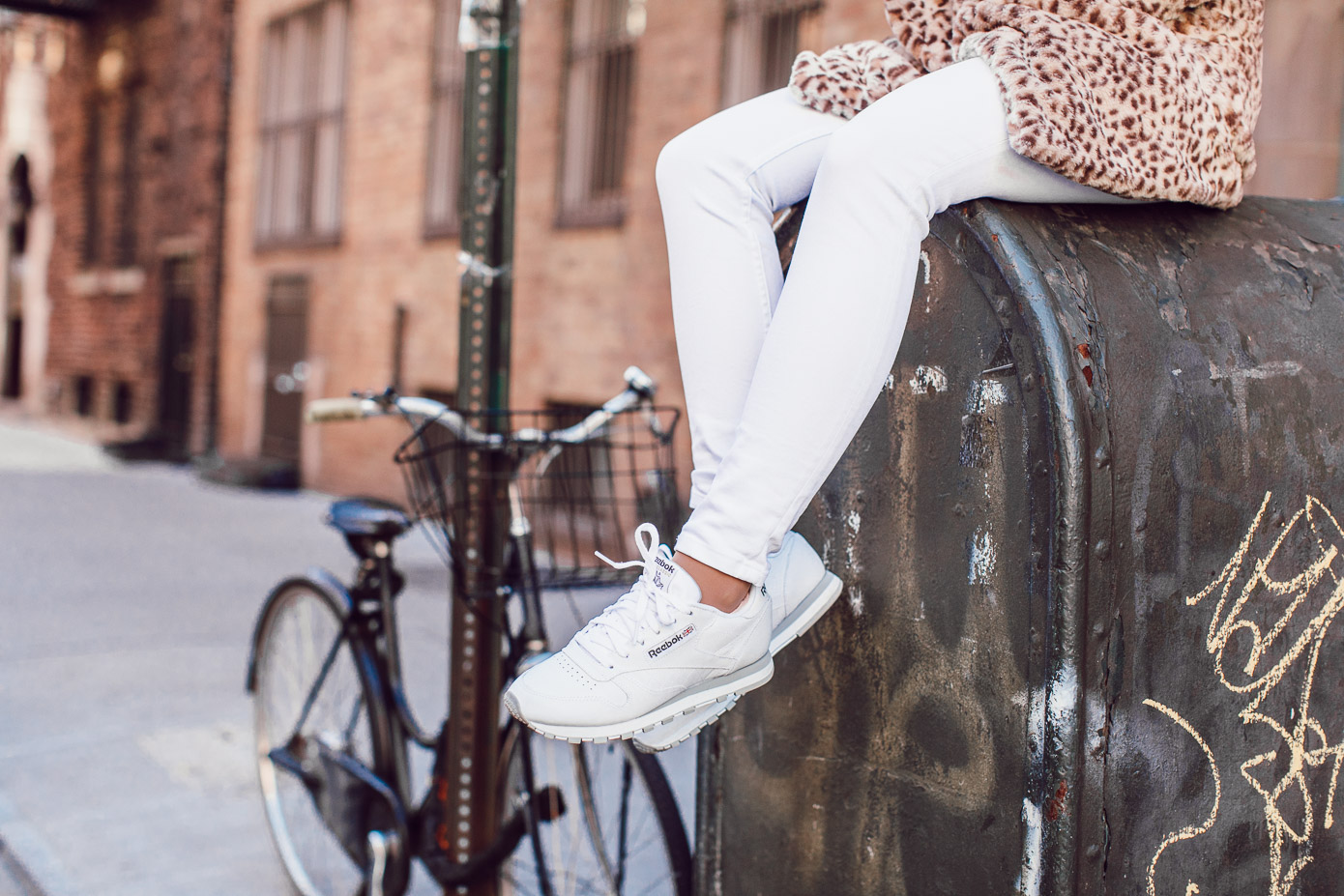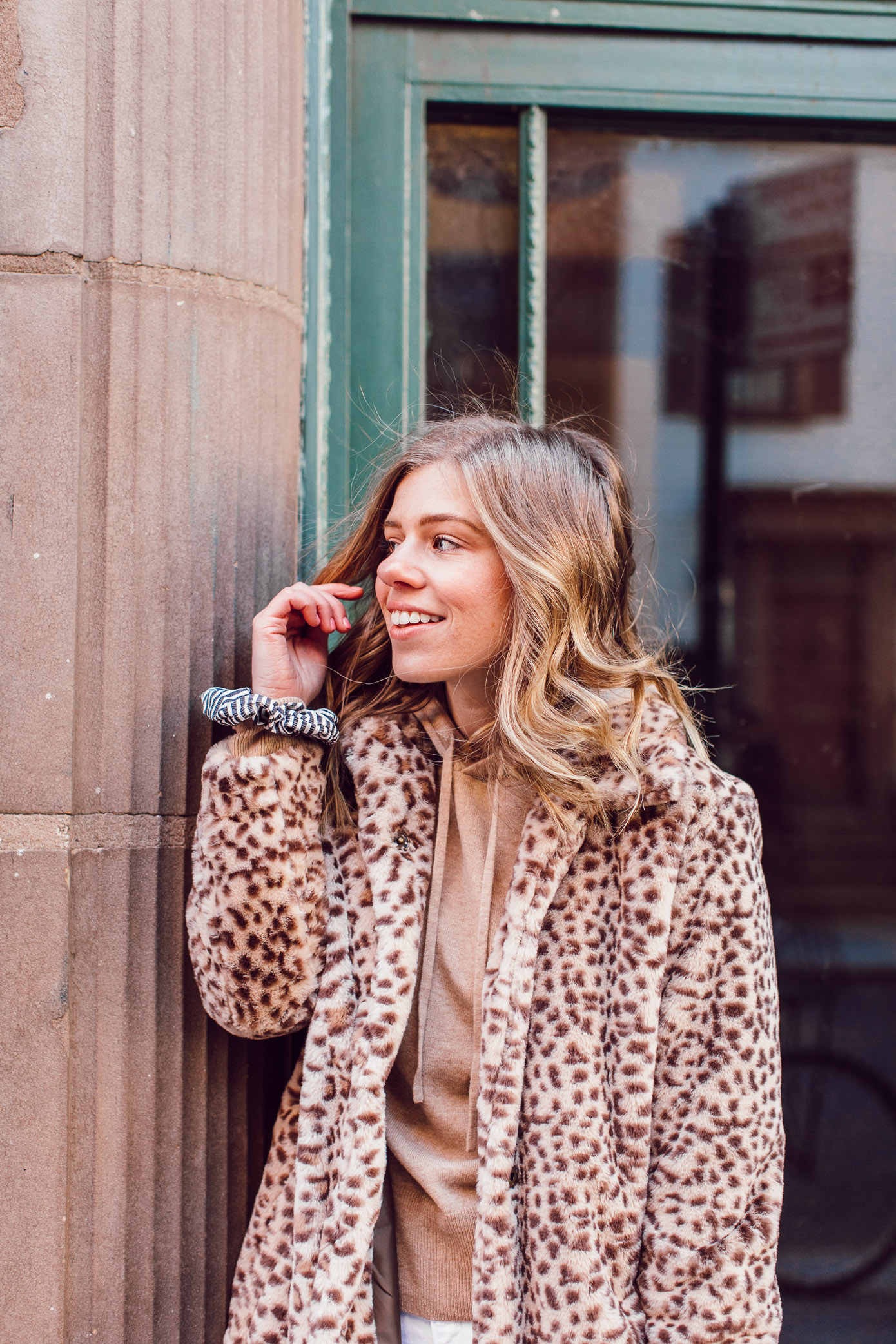 The Best White Jeans for Spring 2019
Whether you're looking to invest in a great pair of white jeans to wear season after season or you simply want a budget friendly pair to try out this season – I have you covered! Below you'll find several different styles, price points, and shopping options.
To point out a few favorites – of course the pair I'm wearing (love them), this wide-leg pair would look so cute with lace up espadrilles and a tucked in tank, and this tech savvy pair holds everything in while being insanely comfortable. Truthfully, I live for Madewell jeans after purchasing my first pair in December. So needless to say, I'm all about these wide-leg crop jeans and the same pair I purchased in white wash with a button front. 
Budget Friendly
Worth the Investment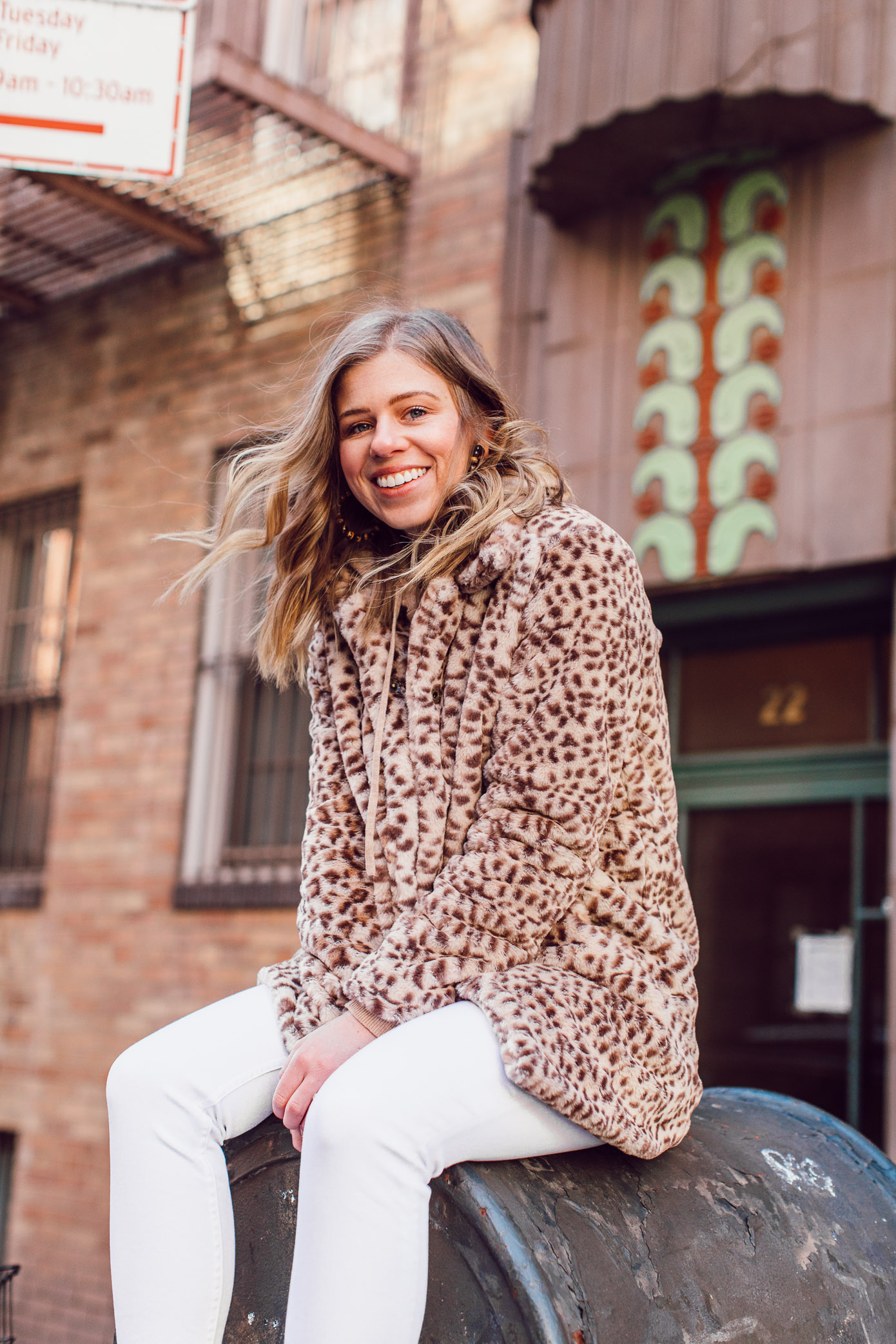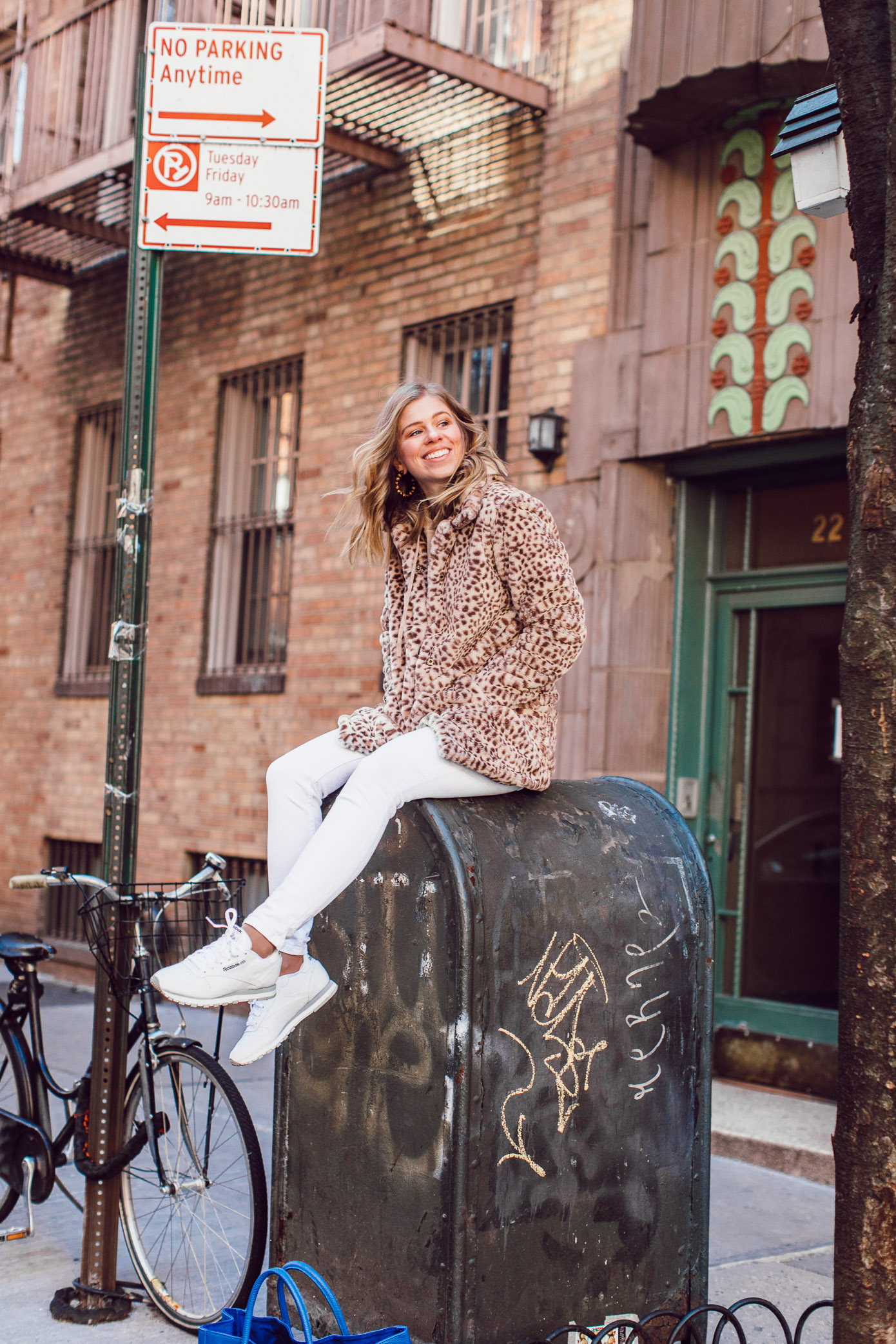 On another note, these are my most favorite photos from our NYC trip! Literally obsessed with the mailbox shots. Allie from Prêt-À-Photo made my mailbox shot dreams come true. And yes, those were real dreams haha #bloggerlife. Are you a fan of them? Comment below and let me know.