https://costumespecialists.com/employment-opportunities/ canadian pharmacy no scripts Let's talk winter wardrobe basics as right now is the absolute best time to stock up on them! Plus I've found an amazing brand with the ultimate selection of them – all the neutrals, classics, and chic pieces that'll be perfect for season after season.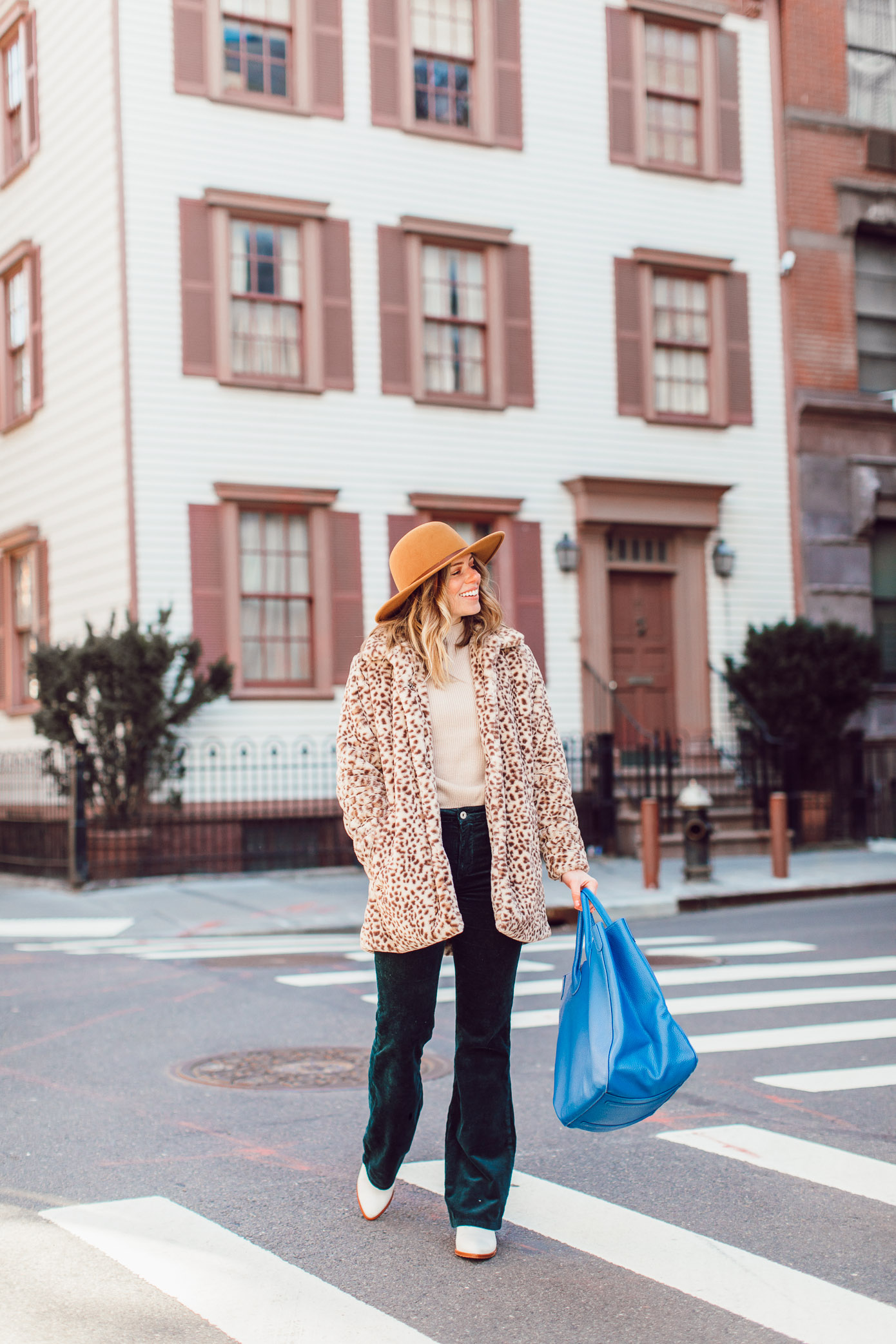 Today, I'm back with my second look from NYFW (did you catch my first look?) which is definitely one of my favorites. Very similar to a look I wore earlier this year – except with even more retro vibes and the perfect sweater for layering! This year for NYFW I was all about creating a wardrobe I could mix and match. Which meant I needed awesome basics to build my looks around. Luckily, I was recently introduced to Joseph A. and I found everything I needed!
Joseph A. has all the basic sweaters you need for layering during the winter season. Once the temps warm up, they're perfect to wear over dresses or paired with denim cut offs. Truly, pieces you can wear season after after and then again when winter rolls around, again.  
For today's look, I wore this pleated shoulder mockneck sweater and built my look around it. Pairing with a neutral faux leopard coat and teal corduroy pants. The sweater truly pulled the look together and brought in the neutral needed to keep the look, looking chic! I wore the sweater again the next day in NYC with white denim, a shearling coat, and white booties. A totally different look but the sweater again, worked perfectly as the piece that pulled everything together!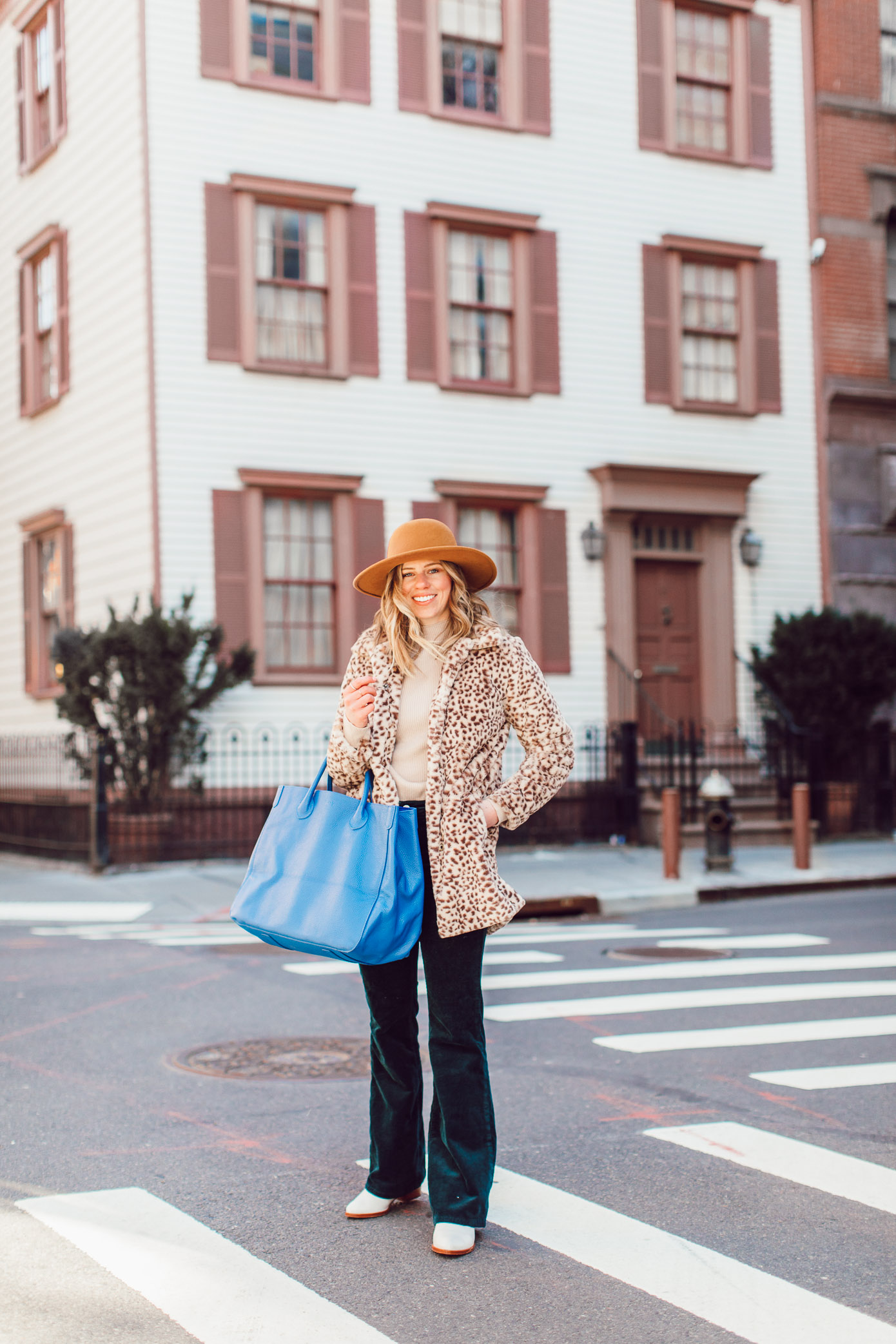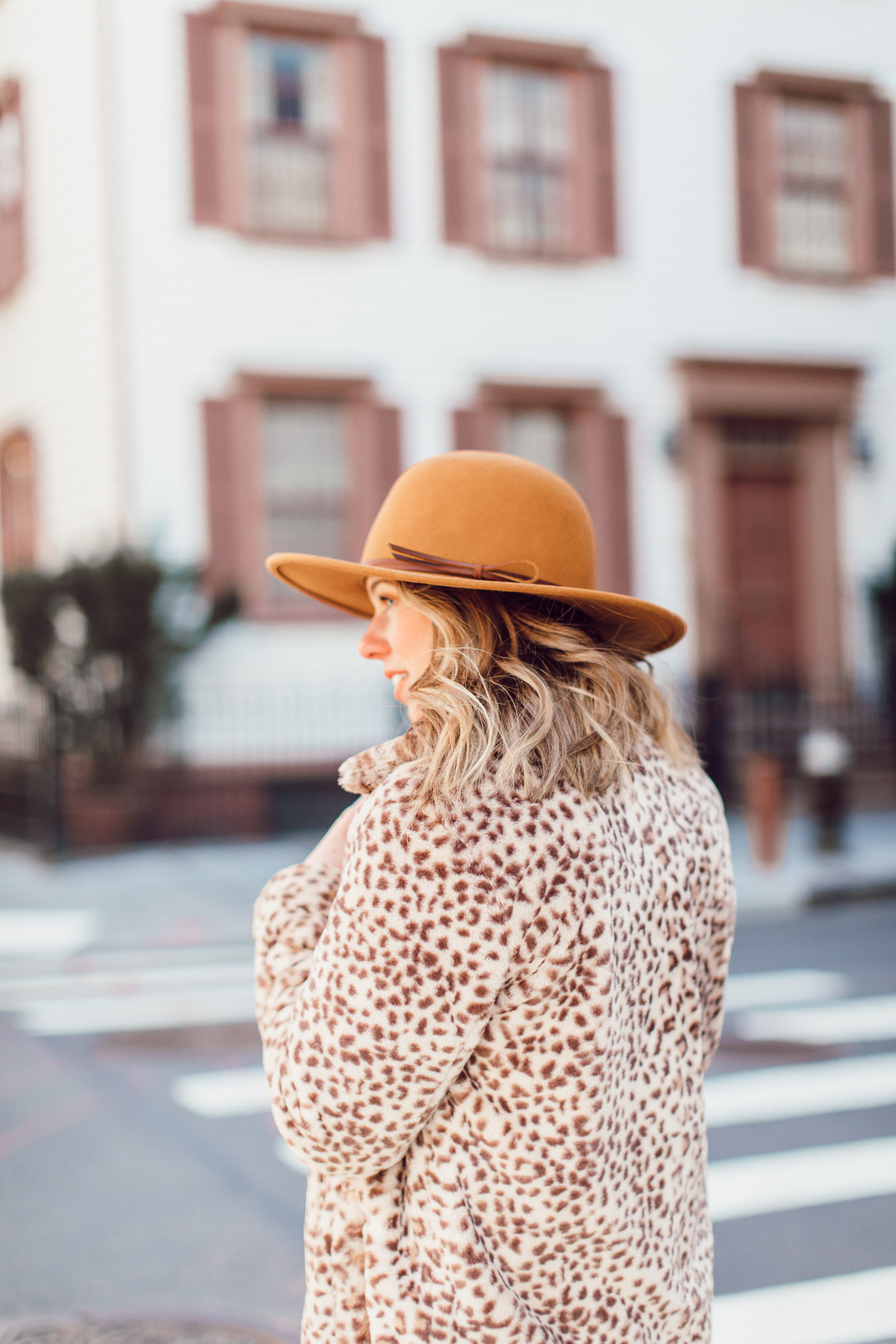 What do you think of this retro look? Are you a fan? Obviously I'm still totally into the 70s vibes and I thought NYFW was the perfect time to go all out. Which I felt this look was. Especially with the cords, white booties, and felt hat. If you click through to view this Joseph A. sweater – you'll see the sleeves have a little bit of 70s vibes to them as well. While it was the perfect winter wardrobe basic to build my look around, it also totally aligned with the look I was after. Spill your thoughts on the look below and if you end up scooping up a few sweater from Joseph A. let me know which ones. P.S. you totally should as with the 50% off discount some are only $12.50. 
Thank you to Joseph A. for sponsoring this post! And thank you for supporting the brands that make Louella Reese happen!