http://thewhitebronco.com/writers/ trusted tablets I'm a sucker for white tops, always have been, always will. So when I spotted this beautiful, feminine white top it was an immediate had to have! Now I'm convinced every bride to be needs it!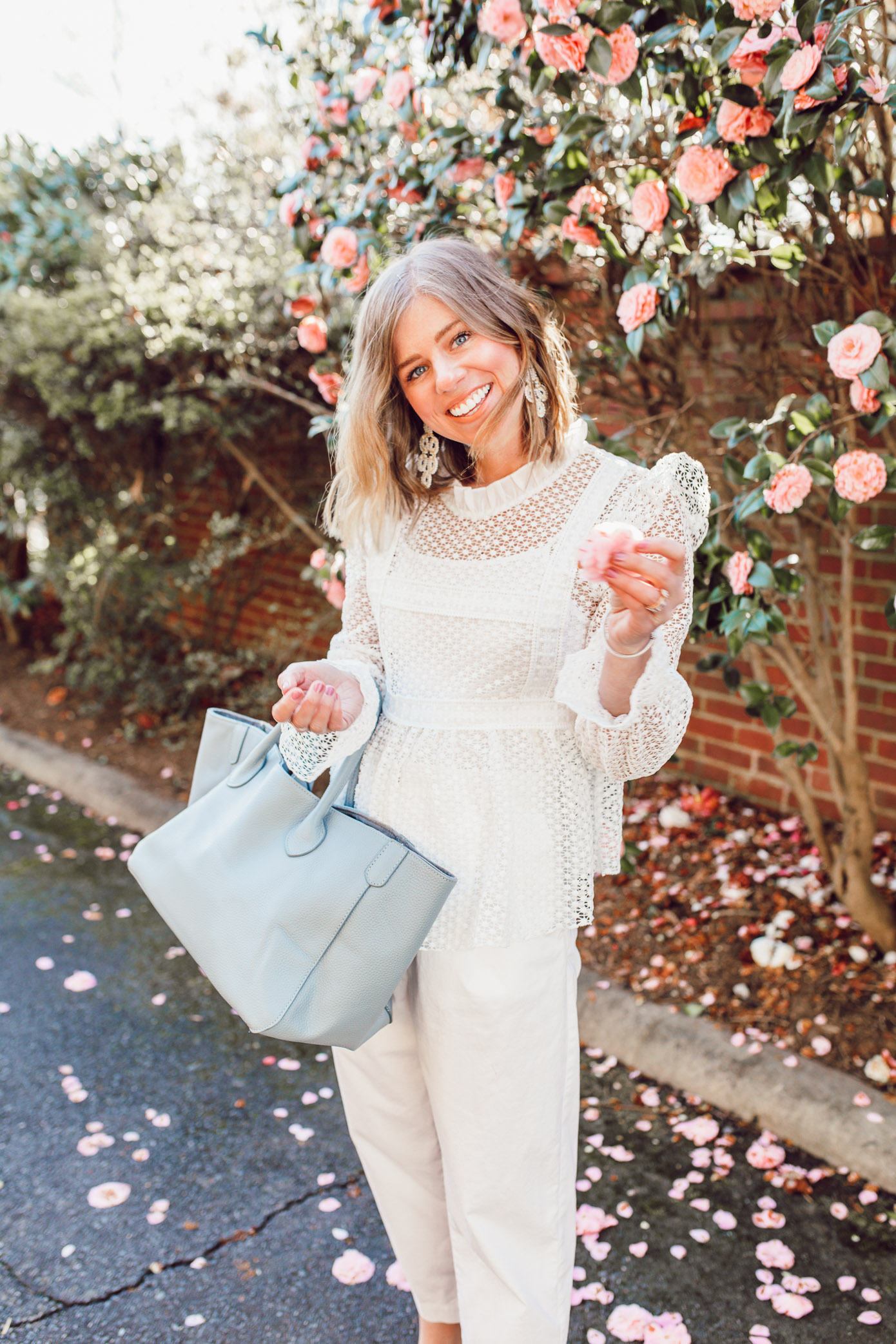 White tops have always been my weakness. I can thank my mom for that (and I truly do). There is something so beautiful, simple, clean, and feminine about them. Whether it's a simple white tee, a gorgeous white blouse with lots of detail, or a cute top somewhere in between. I want them all! There are few times I have passed on a white top! Do you share this love/addiction? 
If so, I have the sweetest, feminine white top for you today! The best part, it looks insanely expensive. Seriously like it should cost a couple hundred dollars (like a self portrait top) but instead, it is under $50! While being oh so perfect for the spring season. Especially if you're a bride to be!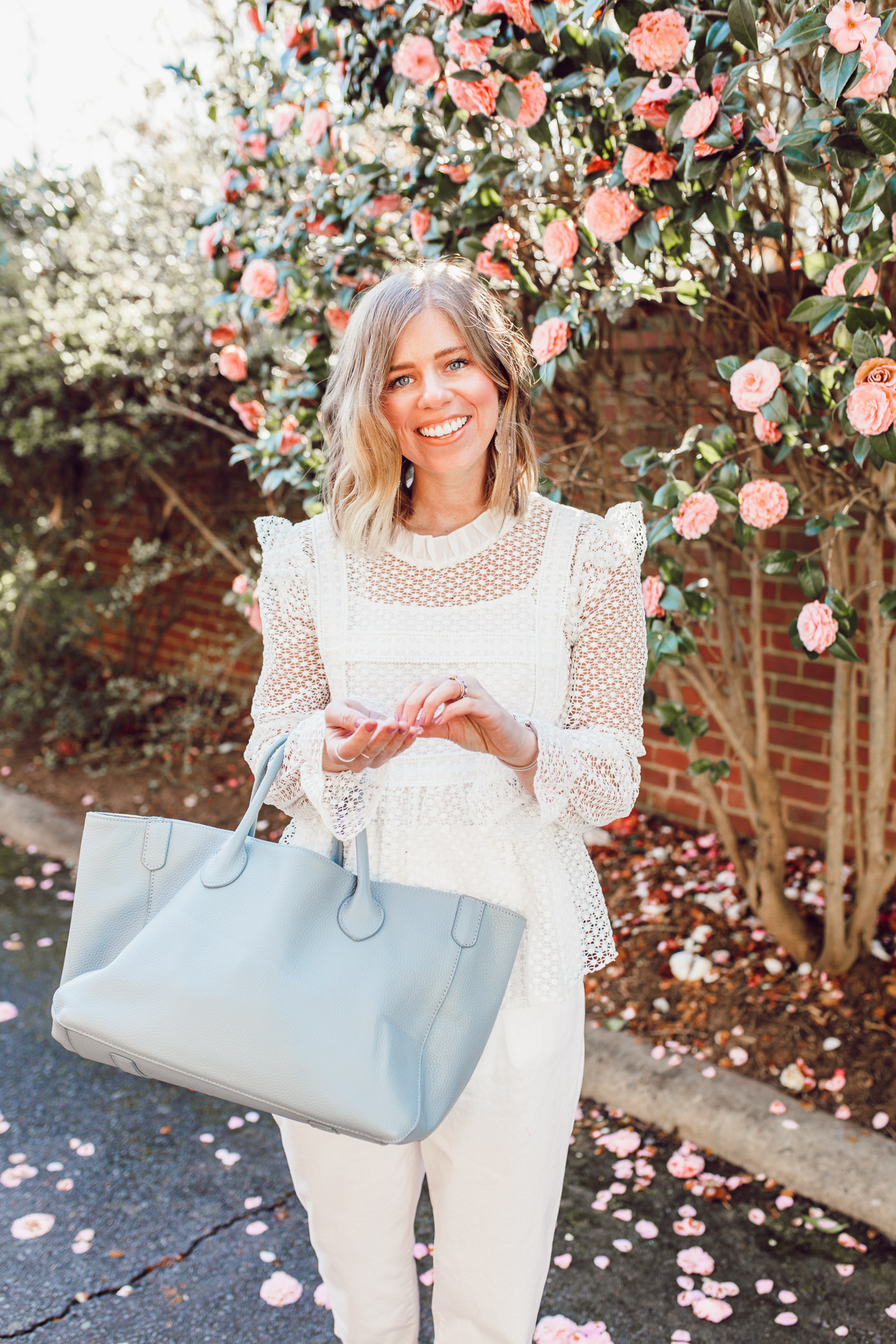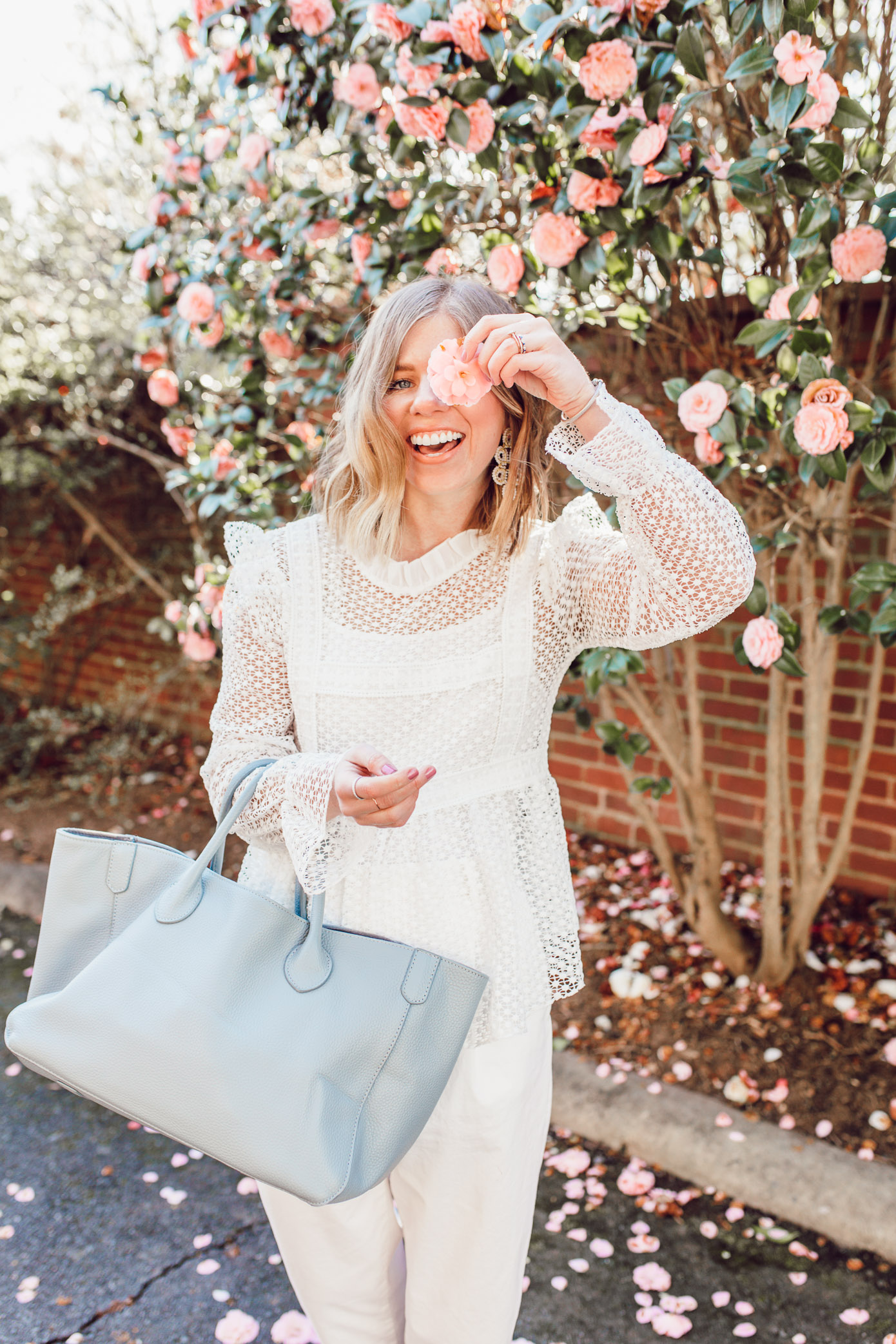 Since I'm all about white (especially for spring), I went all out with today's look, pairing the feminine white top with white chino pants. You may remember these from NYFW in February. They are one of my favorite pairs of pants and I honestly could not wait to pull them out for the spring season. I felt pairing them with this sweet top was the perfect opportunity! Both of these pieces have quite a bit of body to them but due to the tapered hem of the pants and the cinched sleeves + waist of the top, they work! They don't overpower me but rather compliment each other and provide a more dressed up look! 
When styling a white on white look, I recommend playing with textures or patterns. This will keep the combination looking fresh and playful. Exactly what you want for the spring season!
It's officially Spring and time to treat yourself to some shopping!
I've teamed up with a group of bloggers to give you
a chance to win a read more $750 Nordstrom Gift Card!
http://sandcity.org/our-community/our-community-vision/ cheap generic viagra online To enter: complete the steps in the rafflecopter below. The more steps you complete,
the more entries you receive, and the better your chance at winning!
This giveaway runs until Tuesday, April 9th at 12am PST
Winner will be announced here. Good Luck!
*this giveaway is in no way sponsored by Nordstrom.