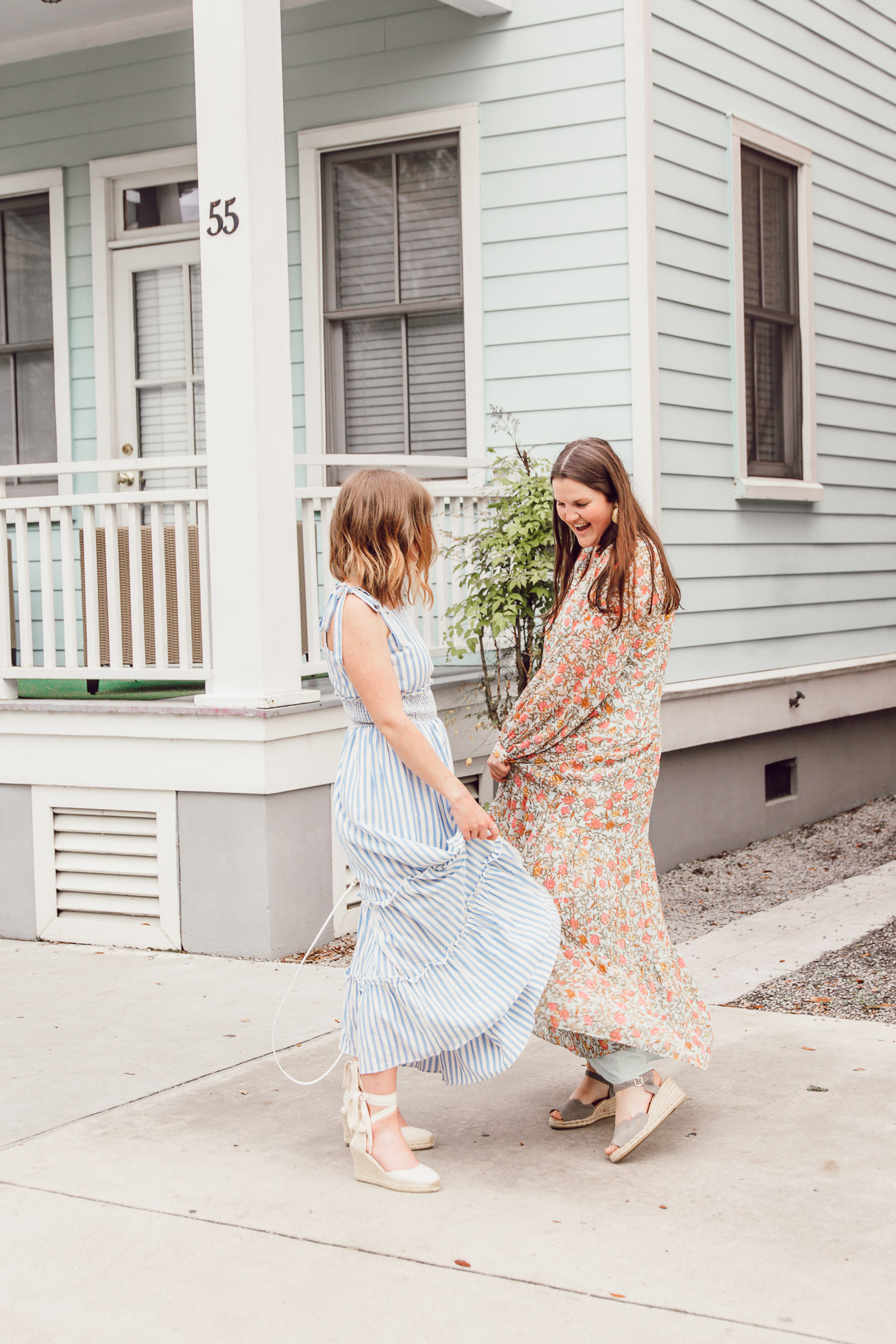 The BEST Spring Maxi Dresses
There are SO many beautiful spring maxi dresses out right now! It seems maxi and midi length are a little more popular this spring. And I'm absolutely loving it! Especially when dining at a restaurant with the air conditioner on full blast. Or at church – our church is always freezing for some reason! 
Anyways, back to the dresses! This floral number from Julia Engel's line is my absolute favorite. I actually styled this dress from last years spring collection and cannot say enough about it. The fit is incredible! A great option if you're attending a spring wedding. 
Also, wanted to mention our handbags. They are both a little unique and really complete our looks. My blue and white handbag is from Paravel and truly just cutest, most unique little bag. It is ultra lightweight and the crush-proof canister design keeps the contents of your bag safe! If blue and white isn't your thing, the bag is also available in black, tan, and red. 
Hillary's bag is so southern, I love it! The perfect size wicker handbag for everyday wear. It also includes a removable crossbody strap and the sweetest scarf to tie around one of the top handles. I was swooning over it the whole time we were together! 
Which dress is your favorite? What about handbag? Comment below and share!