Sharing three pure and natural skincare products that will have your skin summer ready in no time!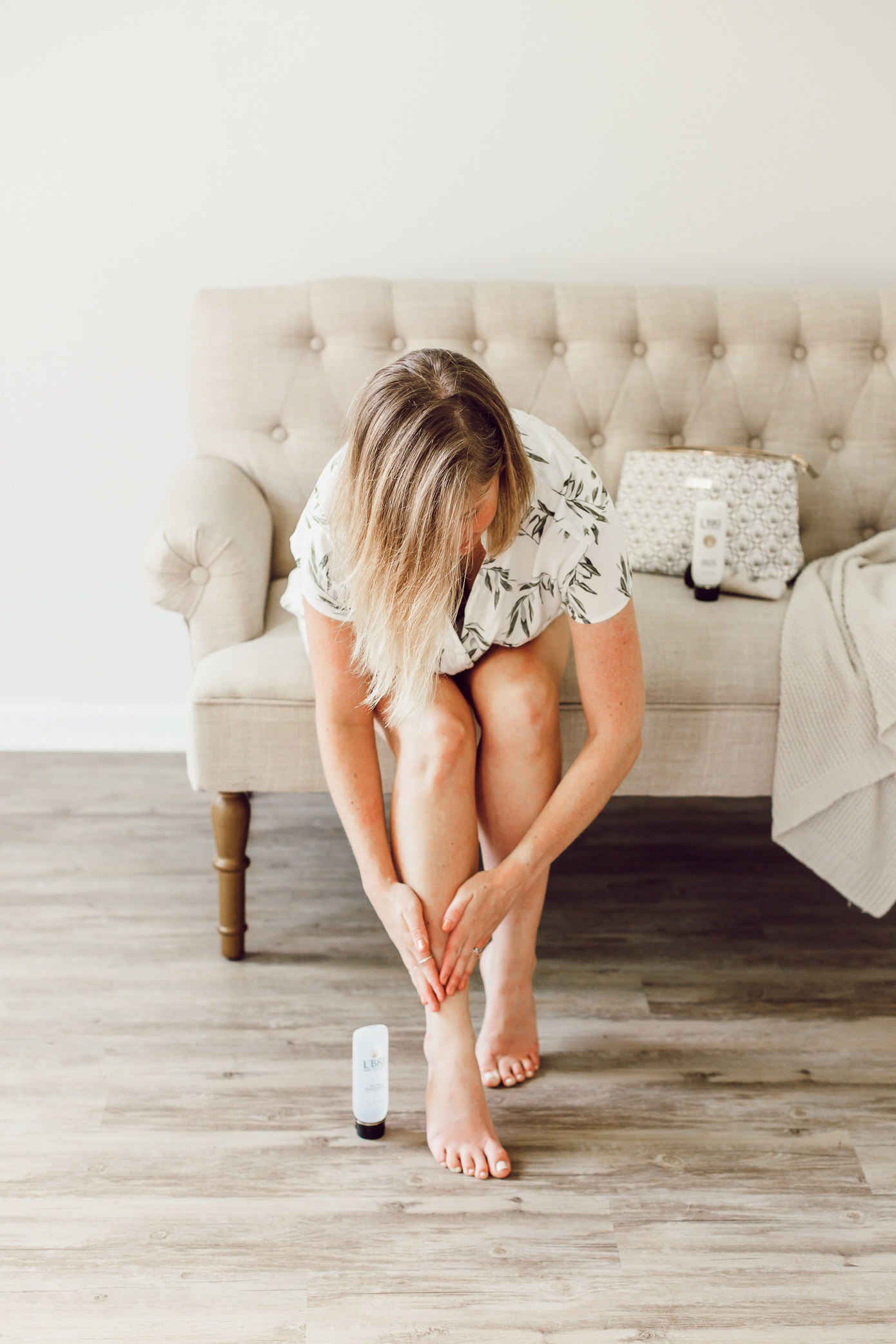 Happy Friday y'all! I truly could not be happier that Friday has arrived and we are just a few hours away from a long holiday weekend. Joshua and I are Florida bound to visit a couple of friends. And thanks to three fabulous products, my skin is ready for the first unofficial weekend of summer! The very best part, the products are pure and natural. Something that has become increasingly important to me when choosing skincare products. Judging by the answers y'all have provided on Instagram to a couple of polls and questions, this is important to you as well!
You may be familiar with the brand, if you've been following Louella Reese for awhile, as I have mentioned L'Bri Pure n' Natural before. I was introduced to the brand in late 2017 and quickly shared my love for the pure and natural brand with y'all! Not only are their products pure and natural, they are also safe and effective. A total win all the way around! With summer right around the corner, I thought it was the perfect time to chat about three of their products that'll have your skin summer ready in no time. 
ALOE VERA BARBADENSIS JELLY
We have all been, the first day out in the sun after a long winter. We forget about sunscreen or forget how often we need to put it on. We are just too excited to be outside, soaking up all of the rays and a beautiful day. The results, a sunburn that hurts when you put on your bra or a little too tanned (also known as lobster) face. L'Bri Pure n' Natural Aloe Vera Barbadensis Jelly helps to heal sunburn as well as cuts, scrapes, sprains, burns, scar tissue and insect bites (I have already had my fair share of those).  The Aloe Vera gel combined with select botanicals penetrates your skin quickly to calm and soothe your irritated or inflamed skin. You can also use the product as a moisturizer. I love it for dry spots like elbows, knees, and ankles. If you have acne-prone skin you can also use on your face – again it will help to calm and soothe that irritated, inflamed skin.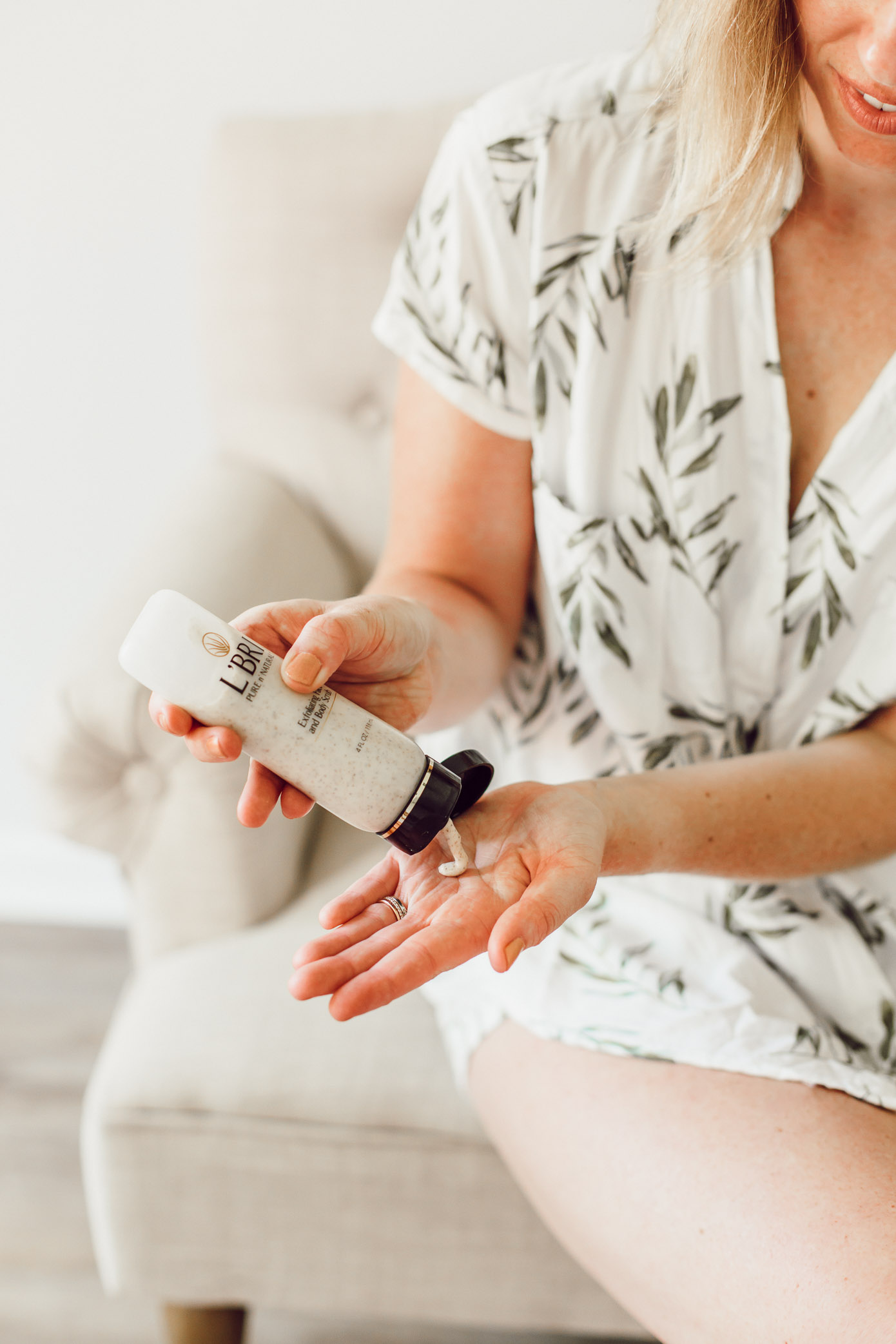 Exfoliating Face and Body Scrub
If we're being honest about that first initial sunburn, let's talk about that dry skin from winter. It's there – no matter how much we moisturized through the colder months. To shed that dry skin and prepare to for bare arms and legs – exfoliating is necessary. Both for our faces and our bodies. Using L'Bri Pure n' Natural's skin-refining formula will gently lift tired, dull surface cells and imbedded impurities from the skin without damaging or scratching delicate tissues. Perfect to exfoliate those rough dry spots such as your knees and elbows. While also being great to provide your skin a fresh, smooth look all over!
The Exfoliating Face and Body Scrub should be applied to wet skin after cleansing. Use in the shower for face + body or after facial cleanser if only applying to your face. Use gentle circular upward motions to exfoliated your skin and rinse throughly. I personally, use the scrub in the shower as a final step. I LOVE the way it makes me feel extra clean and I walk out of the shower feeling smooth!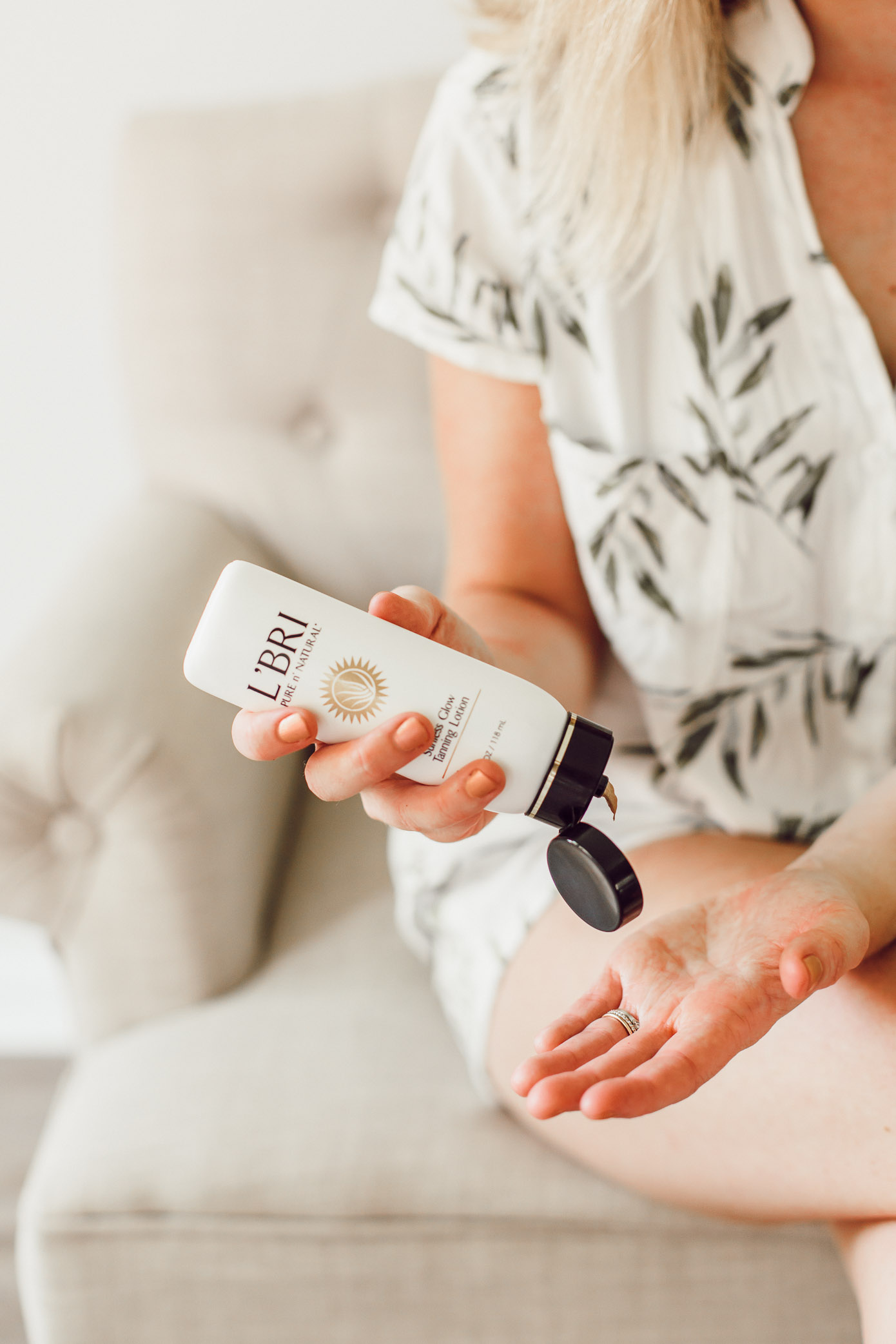 Luminous Body Bronzing Lotion
Now that our skin is prepped, it's time to add a little color and shimmer! L'Bri Pure n' Natural's Luminous Body Bronzing Lotion provides a bit of color and a slight shimmer. The lotion helps to even out skin tone and minimize the appearance of minor skin imperfections. Basically every gals summer ready legs dream in a bottle! While this body bronzing lotion isn't self-tanner it will provide you with a healthy, warm, bronzed glow. Keeping your look natural and even! The lotion includes a hydrating blend of moisturizers, natural oils, and powerful anti-aging ingredients such as grape seed and green tea extracts. 
Now don't go imagining your self-tanner disasters! You won't be experiencing any of that with this Luminous Body Bronzing Lotion! Rather than splotchy, somewhat orange coloring you'll be left with a touch of color and a beautiful shimmer to accentuate just how smooth and fabulous your legs (and the rest of your body) are. 
You do need to wait about five minutes after applying to allow the lotion to dry. Also, pro tip: apply in a circular motion to evenly apply. 
Below is a snap of me after using the three products above – including the luminous body bronzing lotion several times. Love the bit of color and beautiful shimmer it adds!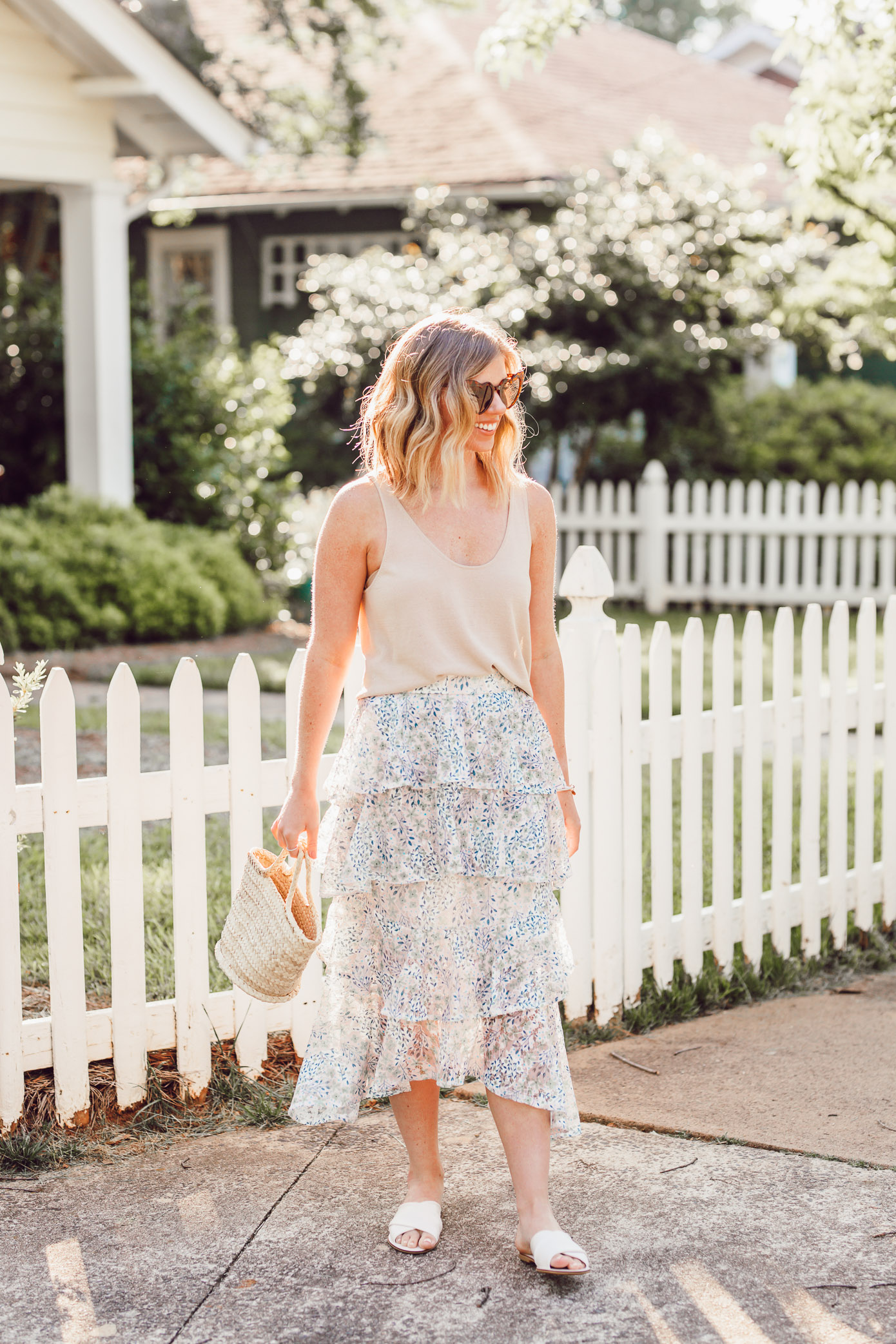 This post was sponsored by L'BRI Pure N' Natural. All views and opinions are of course my own! Thank you for supporting the brands that make Louella Reese happen!