Sharing my August 2019 recap – including our new favorite restaurant, a must watch show, and lots more!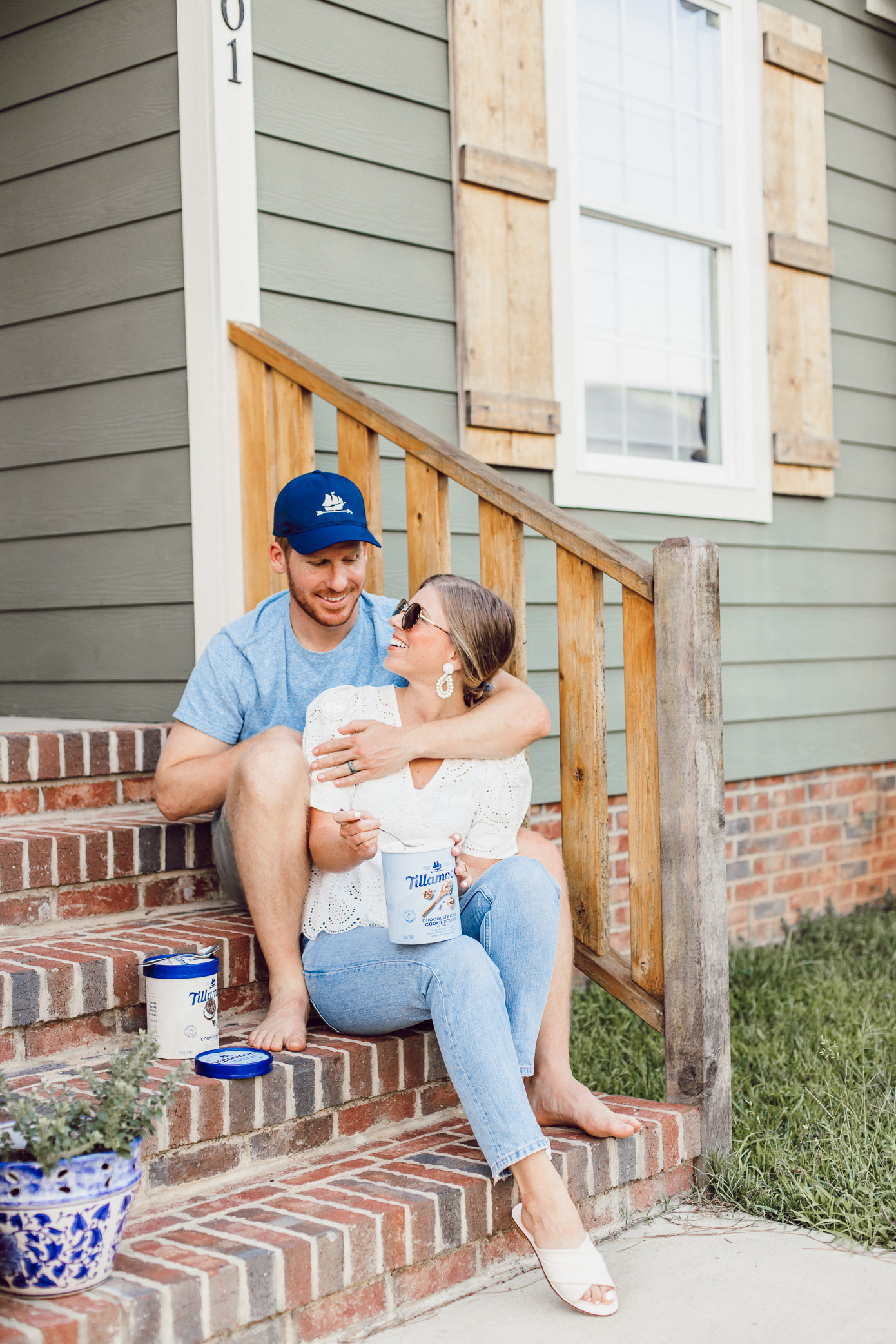 WHAT I BOUGHT
Steve Madden Wood Platform Sandal
Lack of Color Teak Rancher Hat – Ivory
Sister Jane Tiered Maxi Dress in Ditsy Vintage Floral
FOR THE HOME
Dining In Cookbook
Date Night In Cookbook
WHERE I WENT
Amelia Island, FL – What a trip!!! I won't dive too far into this one as I shared a very lengthy travel diary + guide last week. However, I will say this was one of my favorite trips to date and I could not recommending adding Amelia Island to your travel bucket list more!
MOVIES WATCHED
The Dressmaker – Okay, I loved and hated this movie at the same time. Kate Winslet and Liam Hemsworth were both amazing! Their acting was truly on point. However, the story was a little weird and towards the end of the movie you were just annoyed with the writers for not cutting Kate's character a break! Joshua and I both said "really" several times towards the end and couldn't believe what was happening. Overall, I would recommend it but just go into knowing it's a little unique!
The Best of Enemies – a MUST WATCH in my opinion! I was truly blown away by this movie and the acting of both Taraji P. Henson and Sam Rockwell. They kept you interested, entertained, and on your toes throughout the whole movie. I'm honestly incredibly shocked to see that critics on Rotten Tomatoes gave the movie a 53% rating. However, audience gave it a 77% rating – which I still think is a little low. This is one I personally, would definitely recommend watching.
RECIPES TRIED
As mentioned last month, August was quite busy so I didn't try any new recipes! But this month I plan to really get back into cooking and baking LOTS!
WHERE WE ATE
Table & Market – New favorite spot on our side of town! Oh my goodness is this place good! They have an incredible variety of dishes on their menu – a little something for everyone. Joshua had their Filet Tip Rice Bowl which includes rice, black bean and corn salad, shredded lettuce, tomato, fresh guacamole and grilled filet tips topped with sour cream, salsa and chipotle aioli. He absolutely loved it! While I went all out with their Italian Club Sub with smoked turkey, ham, pepperoni, and provolone cheese on toasted hoagie roll with lettuce, Mr. Bob's tomatoes, onion, mayo and Italian dressing. Y'all I'm drooling thinking about it! The sub was phenomenal and SO BIG! Joshua had the other half for lunch the next day. We decided this is where we will be taking everyone that visits us.
Monterray's – This is where we use to go in college for good, authentic Mexican. And with UNC Charlotte having their first football game of the season last month, we decided it was necessary for us to go back! Monterray's did not disappoint. The food was just as good as I remembered and their skinny margaritas are on point!!
FAVORITE BLOG POSTS ON LOUELLA REESE
Readers Favorite: Winston Salem Travel Diary & Guide
My Favorite: Summer Bras You Will Love Wearing
FAVORITE BLOG POSTS
Our Home in Southern Living – Gal Meets Glam
Monday Motivation Round Three – Southern Curls & Pearls
I Tried the Billie Razor Everyone Raves About on Instagram – Chronicles of Frivolity
5 Easy Tips to Style Shelves in Your Home – Navy Grace Blog
FAVORITE SONG
WHAT I WATCHED
We finished up Yellowstone and WOW! The show is incredibly intense every episode but again WOW the last three or four were absolutely insane! I was at the edge of my seat, holding my breath, and covering my eyes at times. By far my favorite show right now! The second season just wrapped – ready for 2020 haha.
I also started watching Cable Girls on Netflix and am a huge fan. It started a little slow – the first episode or two – but then really picked up. The relationships between the characters pull you in and immediately have you feeling invested in them. I'm now on season three (yes already) and cannot wait to see what happens to the girls!
FAVORITE FINDS
simple floor length mirror
A bowl you never knew you needed but totally do
I was gifted some Tommy John pieces and this top + pant set are basically the only thing I wear now
The perfect neutral coffee table book
FITNESS UPDATE
Choose a gym! My foot is healed! I am back to full on working out for the first time since February and it is glorious. To be honest, it did take a bit of a backseat a couple of weeks in August due to a crazy schedule, trips, and events but I am all in now. Along with working out, I am still following FASTer Way to Fat Loss eating program through the week. The weekends I kind of just do what I want. I feel like I'm still staying within my macros for the most part or close to them since I now understand them so well. But if I don't, I don't feel bad about it – it's the weekend! If you're interested in finding out more about FWTFL you can read about my FWTFL experience, FWTFL vs. BBG, and low carb day tips/recommendations – all on my health & fitness page.
Thanks for reading my August 2019 Recap. Take a look back a previous monthly recaps here.