Answering your Microblading FAQ plus a little about my experience!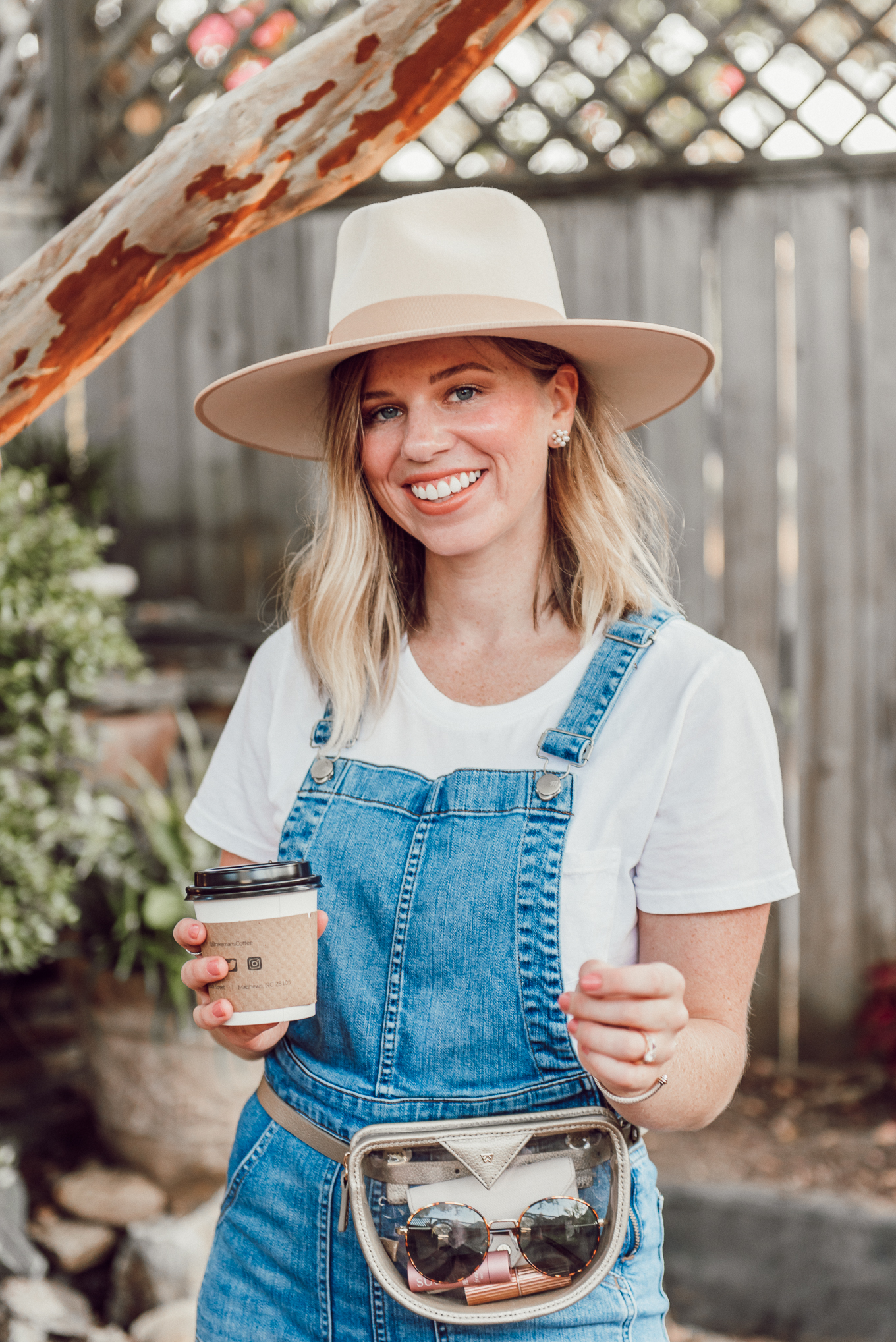 Let's start today's post with some hard truths.
1. I have basically no eyebrows.
2. My eyebrows are wildly uneven.
3. I am not the best at filling in my eyebrows.
All of these truths added up to some not so great looking brows. They were thin and lacking or too full and too dark. Unfortunately, I couldn't find a happy medium. No matter how many different types and brands of eyebrow products I tried. From powders to gels to pencils and everything else out there in between. From just about every make-up brand. While some worked better than others (Jane Iredell brow gel was my favorite), they still didn't produce the great eyebrows I wanted and my face needed! 
Thankfully, my mom tried out Microblading and WOW was it a game changer for her (if you're wondering, the lack of brows was from my mother, thanks mom). Her brows looked (and do look) phenomenal. Therefore, I was immediately convinced Microbalding was a must! Thankfully, Shari of Envy Permanent Make-up agreed and offered to do mine. 
Before diving into more about Microblading, I want to hit you with some more truths!
1. Well-groomed brows act to frame the eyes and highlight your best features.
2. Strong defined brows can make you look more put-together. Even on a makeup free day.
3. Finding your right eyebrow shape can brighten your overall appearance and make you look more youthful.
Microblading helps you achieve all of that! By finding you the right eyebrow shape for your face, making them strong and well defined, and grooming them to perfection so you have a guide to go off of as time passes. More on all of this below!
Answering Your Microblading FAQ
What exactly is Microblading? 
Microblading is a semi-permanent tattoo technique used to create the illusion of fuller brows. It is a manual technique for enhancing the appearance of the eyebrows, which pigment is scratched into the skin in fine, short strokes resembling hair, using a hand tool with a blade formed of tiny needles.
How long does it take to have done? 
Your initial appointment takes about two to two and a half hours. With a second appointment six weeks later that will be another two to two and half hours. This second appointment is for touch ups or any little tweaks that may be needed.
The reason the appointment is on the longer side is due to the fact that your technician will spend a decent amount of the appointment mapping exactly where you eyebrows are meant to be. Where they should start, finish, and where the arch should land. This takes quite a bit of time but trust me this part is very much worth it! The eyebrow mapping looks quite intense once done your technician will measure for each of these locations and map out with dots and lines connecting them out. Within those dots and lines you will see exactly where you eyebrows should be. To be honest, it is quite cool to see! 
After that, your technician will consult with you to find the best color to match your natural hair color and your skin undertone. With Shari, she tested a few and then showed me two to see which one I felt most comfortable with. 
Then your brow area is cleaned and numbed for the treatment. The numbing cream has to set for about 20 minutes and then your treatment begins. Following the treatment your brows are cleaned and then ointment is applied to help with the healing process. 
Does it hurt?
Let me first start this by saying I am the biggest baby in the whole entire world. I cannot handle pain. I cry very easily and squirm even easier! However, I did not feel an ounce of pain. Not during the treatment or following the treatment. Honestly, the worst part of it was the she did the plucking of eyebrow hairs outside of the designated eyebrow area. So bottom line is no, it does not hurt! 
How do you make sure you're getting the right color to match your brows?
As I mentioned above, your technician will test out a few colors on their own to see what they feel matches best with your natural hair color as well as your skin undertone. They will then show you two to three to see what color you feel works best for you – what you feel most comfortable with. I would say if you technician does not offer to do this, ask before they place your numbing cream on. Also, make sure they give you at least two options, that way you can truly see a difference. 
How long does it last? 
The results can last anywhere from one to three years. This depends greatly on your skin type (the ink fades faster on oily skin) as well as the products you use and the lifestyle you live. One thing that does speed the fading is the sun! So be sure to always cover your eyebrows with sunscreen after your Microblading treatment this will help to extend the longevity of your brows and prevent against fading from the sun. Additionally, try to avoid the sun as much as possible the first seven days after receiving your Microblading treatment. 
Another tip, stop using any Retin-A or retinol products about a week before an appointment and then 30 days after getting your brows done. Those ingredients can cause pigments to fade prematurely.
Did you experience any allergic reactions?
I did not experience any allergic reactions. The recovery/healing period was very quick and easy. It does require you being very diligent with applying the healing ointment and cleaning off your brows regularly (less and less as the days go on) but as long as you have the products with you at all times, it's incredibly easy. If you're wondering what the products are, they are three things – wipes, q-tips, and the healing ointment. You use the wipes to clean off your brows and apply the ointment with the q-tip. Your technician should provide you with after treatment care tips and recommendations. Shari provided me with a one pager + the after care products needed. 
What is the average price? 
The price for Microblading ($350-$1,500) can vary quite a bit based on the technician's experience level and location. If you are local to the Charlotte area, Shari charges $550 and that includes the second appointment for touch-ups and tweaks. 
How do you find a good/qualified technician? 
A common misconception is that every microblading artist is the same. That is NOT true! Some Microblading artists may only take a two-day course to get certified. Yes, this is allowed, which is incredibly ridiculous in my opinion. Other artists, like Shari, have much higher certifications and continually work to educate themselves on latest technology and techniques. Before your appointment, read as many reviews as you can, look at images of before and afters, and choose your artist wisely – if you can, base off a recommendation from someone you know and trust.
Are you happy with your results?
Yes, yes, YES! I truly could not be any happier with the brows Shari created for me! The define my face and leave me feeling even more confident to go make-up free! I honestly am thrilled that I decided to give Microblading a try and am left with strong, defined natural looking brows. Ones that are low maintenance, only needing the occasional pluck of a few stray hairs here and there. While also saving me quite a bit of time each day! I no longer need to spend the time filling them in OR the money to purchase new brow products. Additionally, they are now evened out and I know where my brows should be! 
With all that being said, I know Microblading is quite the investment but it is one I would recommend making. Especially if you're anything like me and have been unhappy with your brows for years and years. Or really are just at a loss as to what to do with them. Or want them to be thicker, more identical, or just even! Think about it, you "wear" your brows every day. It's something that can completely change and frame your face while brightening your overall appearance. They're seen every day but everyone single person that comes in contact with you. Something like this is worth the investment to me!