Sharing my new go to fall coat – a packable coat from Bernardo Fashions that is a total game changer!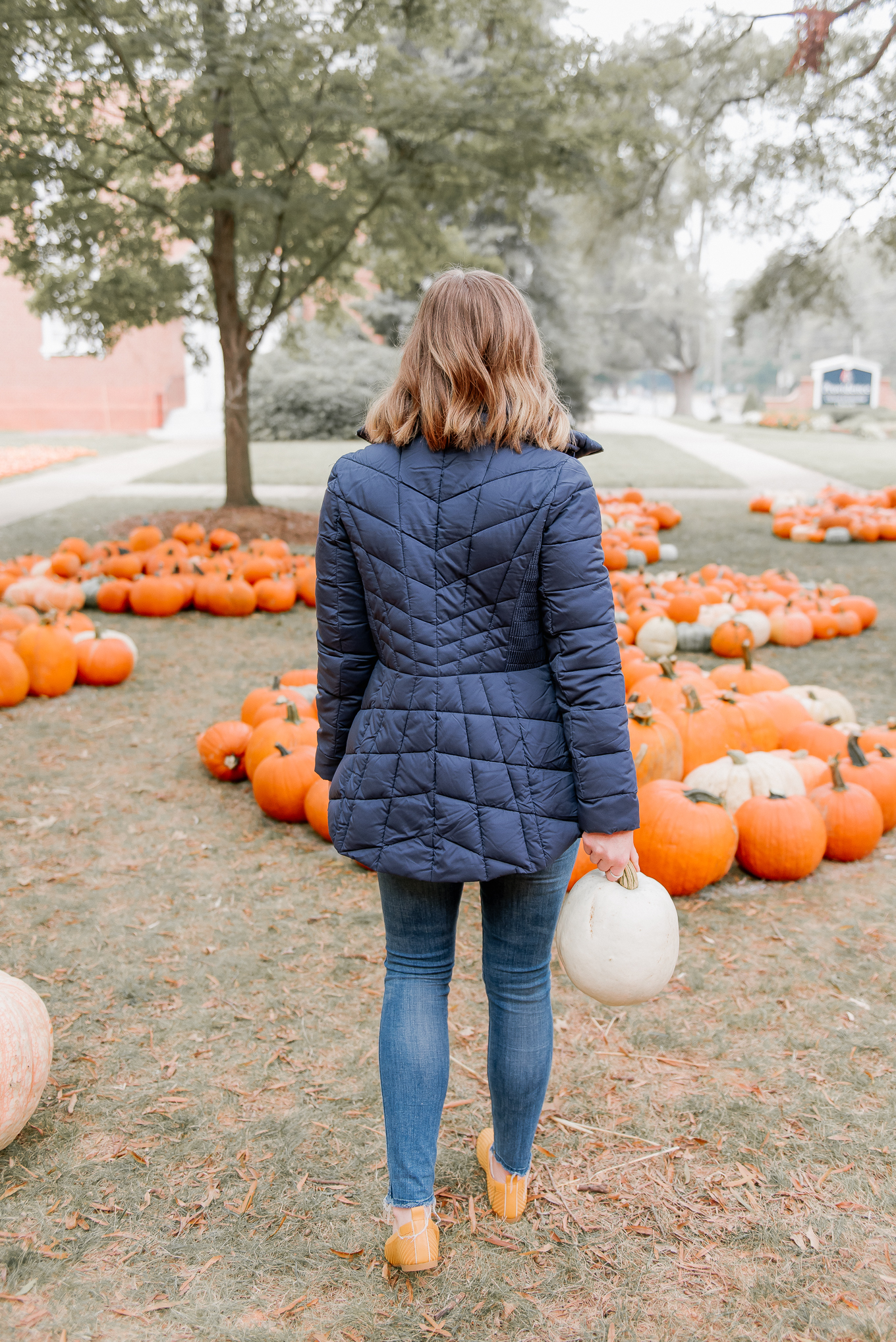 Fun fact: I'm quite the coat lover. Every year a new coat is one of the first items on my shopping list. Since fall in my favorite season, I cannot wait for the crisp air and to be bundled up. While I do love that crisp air, I can also be a bit of a baby when it comes to the cold. Therefore, I'm all about coats that offer a great amount of warmth along with style. This year, I was in the market for a coat that offered functionality (warmth, water-resistant, and packable) while also being flattering and feminine. When I saw this coat from Bernardo, I knew it was the one with it's fitted silhouette, a stowaway hood, gunmetal hardware, and all of the functionality features on my list. 
Of course, when choosing a color I was drawn to moon indigo, which is a deep navy. Since I'm not a black wearer, navy is basically the black of my wardrobe. It's a classic color that will never go out of style and pair well with everything. However, if moon indigo/navy isn't your thing or black very much is, Bernardo offers the Ecoplume™ Fitted Packable Coat in a variety of other colors as well – black, flax, opal gray, warm red, petal pink, sea foam, dark olive, and alabaster.  The dark olive would definitely be my second choice behind the navy, it is beautiful! 
For a recent pumpkin patch run + day full of errands, I paired the coat with a simple waffle tee, high-rise skinny jeans, and comfy flats. The coat kept me warm while also being lightweight – a great combination for a full day on the go. A woman in line at the post office with me actually turned around to ask me about the coat after commenting on the fitted silhouette of it. She couldn't believe it when I told her the price tag was under $200! Can we all agree that getting compliments from strangers is the absolute best? Especially when it turns into a conversation and you bound over something you both love – fashion in this case!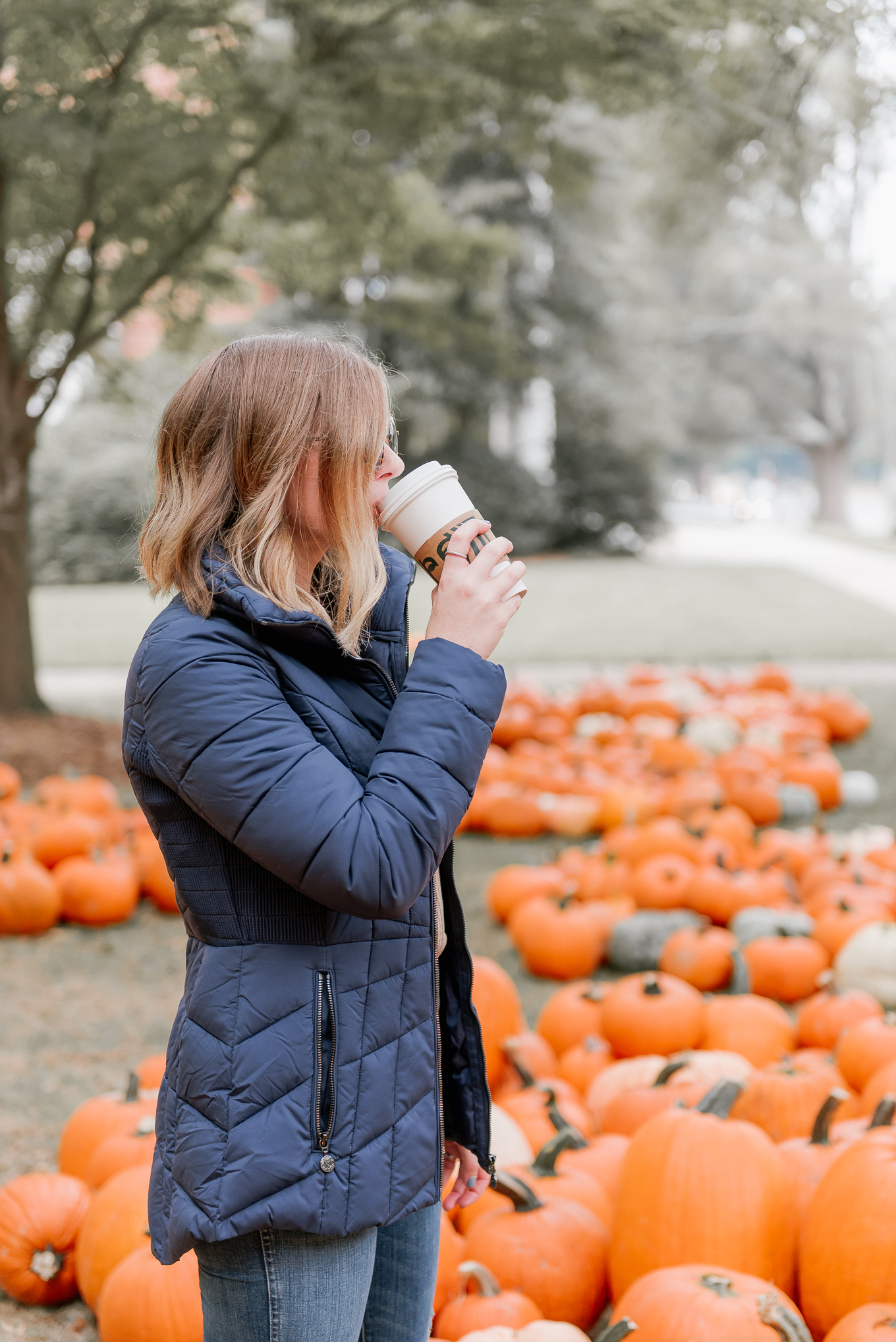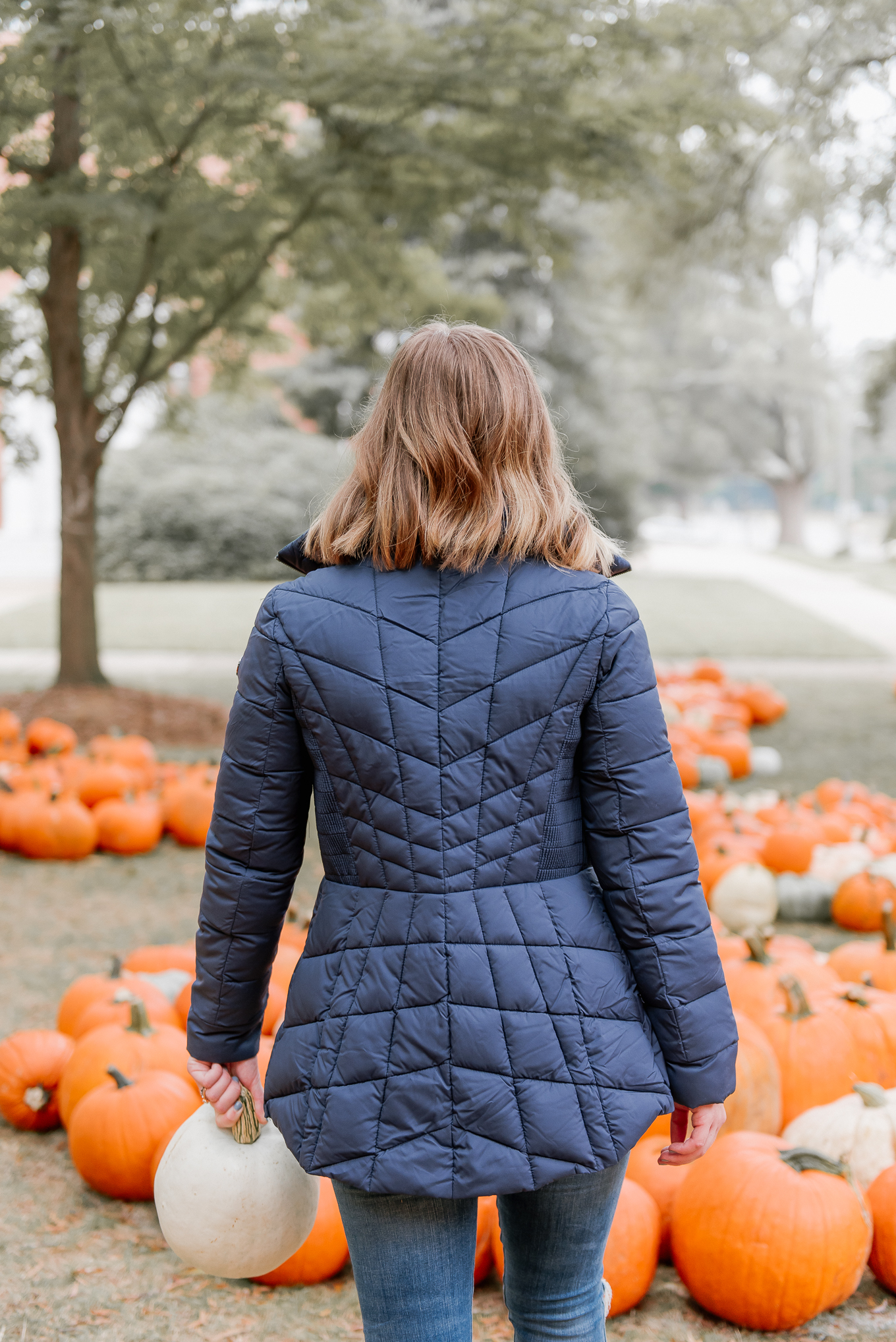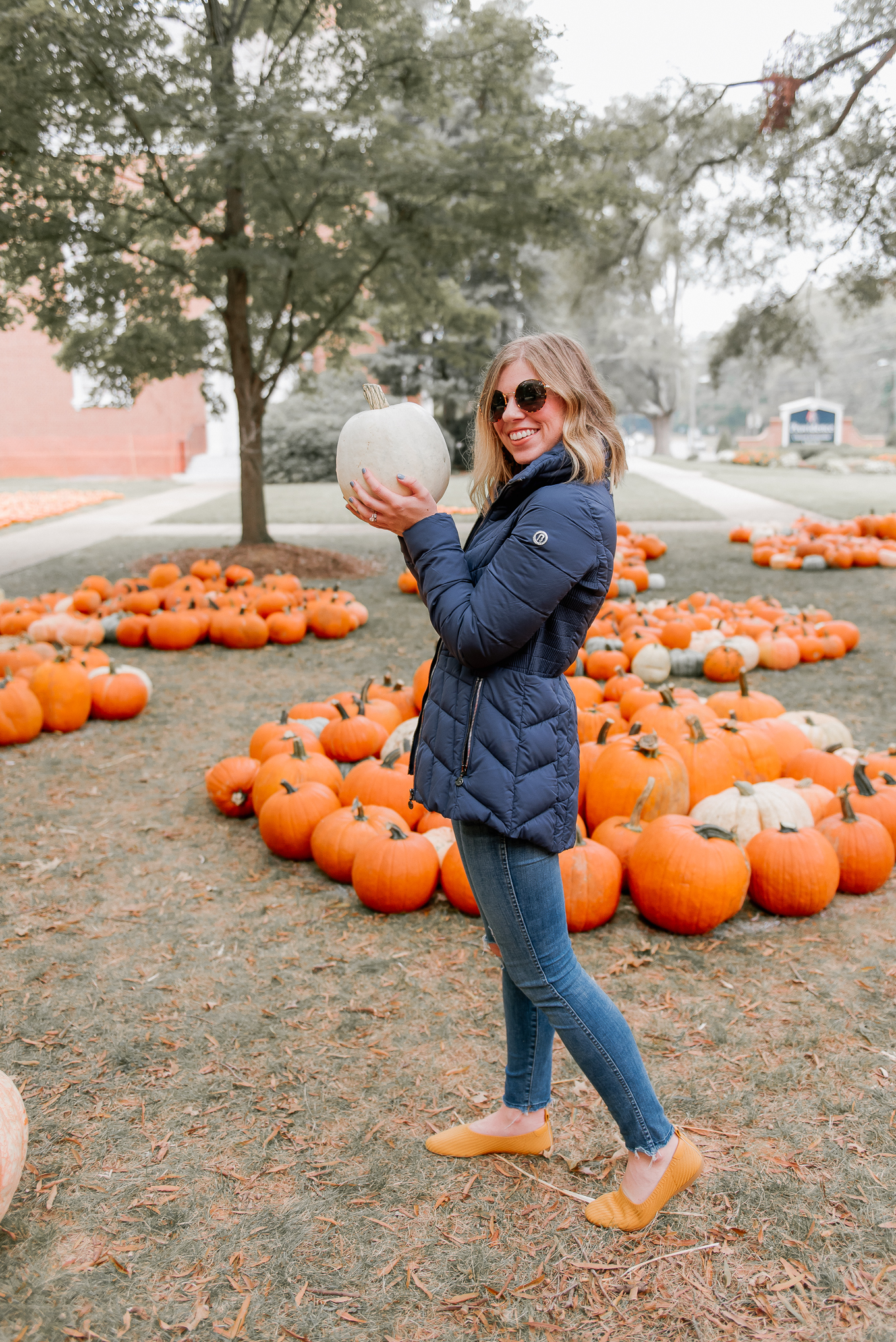 Bernardo is truly my favorite brand for affordable coats that last you all season long and season to come! Earlier this year, I brought two Bernardo coats with me to NYFW and found myself reaching for them every day! They packed the most warmth, comfort, and style – which was definitely needed in the 25 degree New York days we experienced. Following the trip I couldn't get enough of their cozy faux fur coat. Honestly, I'm incredibly excited for temperatures to continue to drop so I can start wearing it again!
Before highlighting a couple of other Bernardo coats I'm loving, I have to spill one more detail about the Ecoplume™ Fitted Packable Coat…it  features a stowaway hood in the standing collar. How cool is that? Perfect to shield your ears and head from extra windy or rainy days! If you're in the market for several coats or a different style, a few of my other favorites include the Micro-Breathable Raincoat, Knit Hooded Coat, and Ecoplume™ Soft Touch Maxi Packable Coat. Really, I'm pretty impressed with all of their packable coat options – they are such game changers from the typical puffy coats that totally overwhelm your body!
Thank you to
Bernardo
for sponsoring this post. All views and opinions are of course my own. Thank you for supporting the brands that make Louella Reese happen!