Sharing the BEST Serena & Lily Friends and Family Sale finds! From pillows to furniture to everything in between!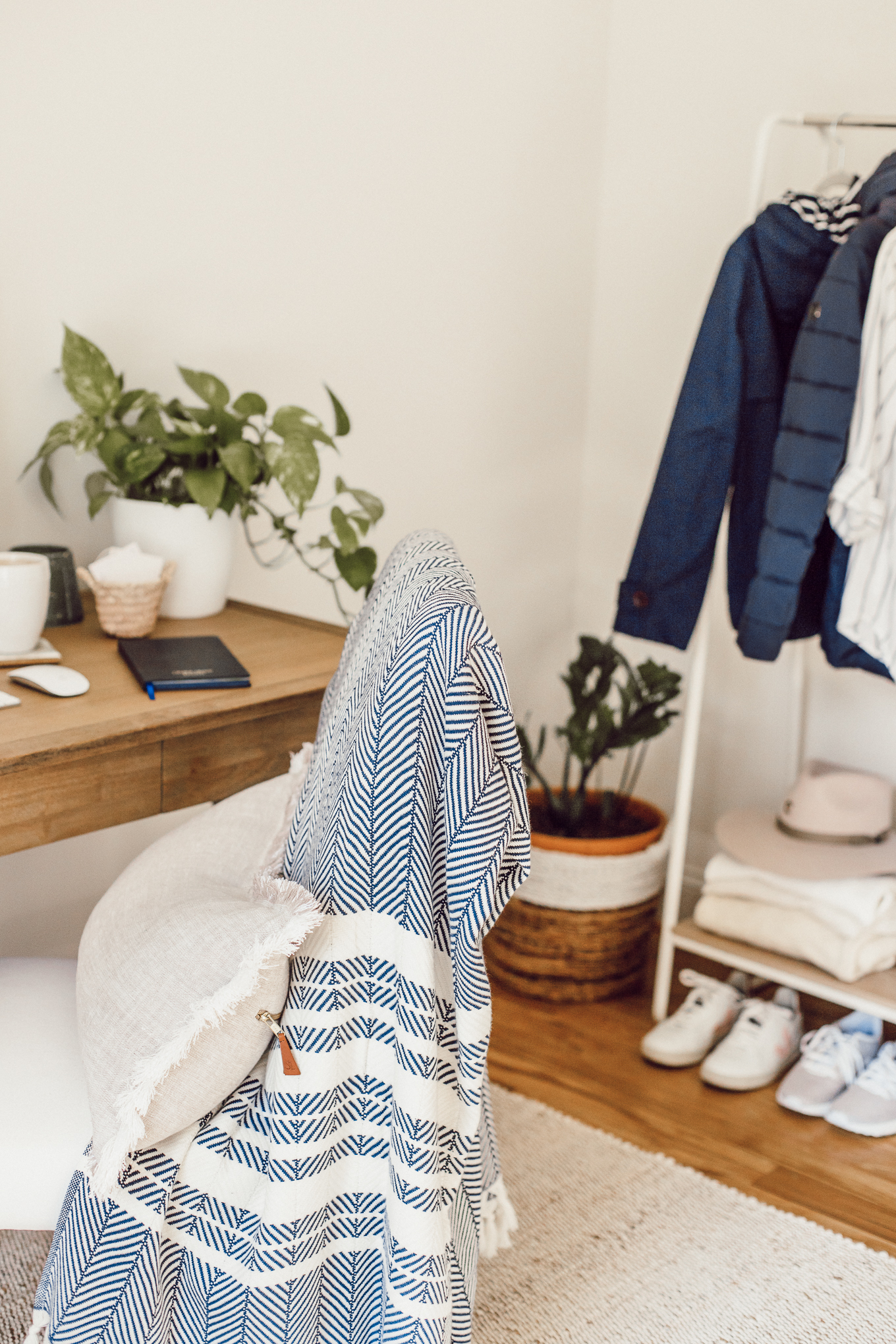 Today starts a big sale at one of my FAVORITE home decor retailers! Serena & Lily has always had my heart as everything they sell is right in line with my blue and white loving heart. Along with beautiful neutrals and the most amazing mix of textures! Since purchasing our home I have created quite the Serena & Lily wish list…for just about everyone room in our home. Their pieces are not only beautiful but of the most wonderful quality! So if you're like us and have several items to purchase for your home or are maybe looking for a couple of key pieces, now is the time to shop Serena & Lily. Starting today until October 14th almost everything in stores and online is 20% off as part of the Serena & Lily Friends and Family Sale! Use code BEOURGUEST at check out to receive the discount.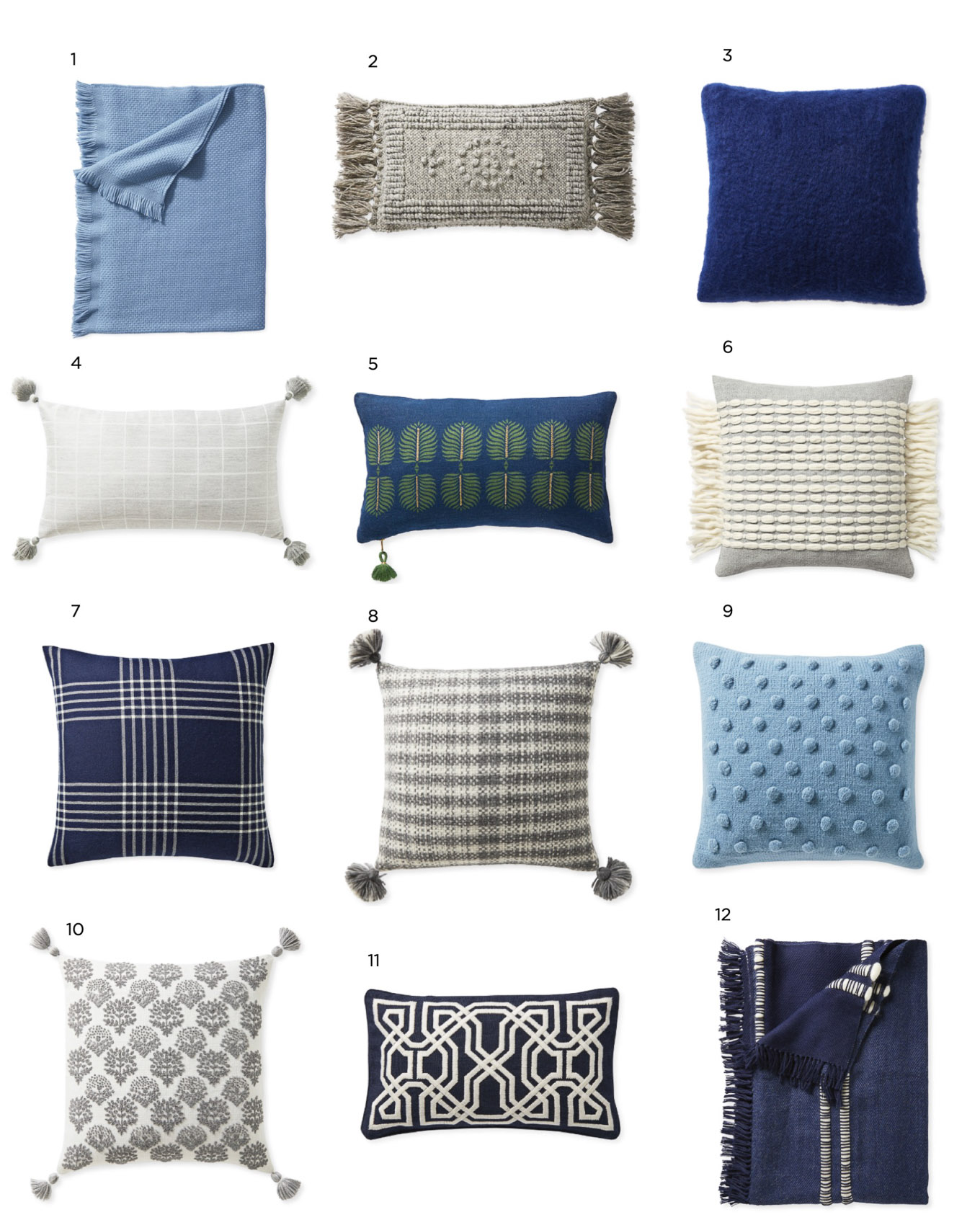 Shop Pillows & Throws
Pillows and throws are my absolute favorite! They make changing up your space so easy and quite fun if you ask me! I recently added the avails pillow to my office in sand – which is the prettiest neutral shade. Along with the palermo cotton throw in navy – for a little pop of color. The space instantly became more cozy with the addition of these two pieces.
I'm wanting to update our living room a little and think blakely plaid pillow in navy or chambray would be perfect! Give off a little more of a fall vibe and cozy up the space even more.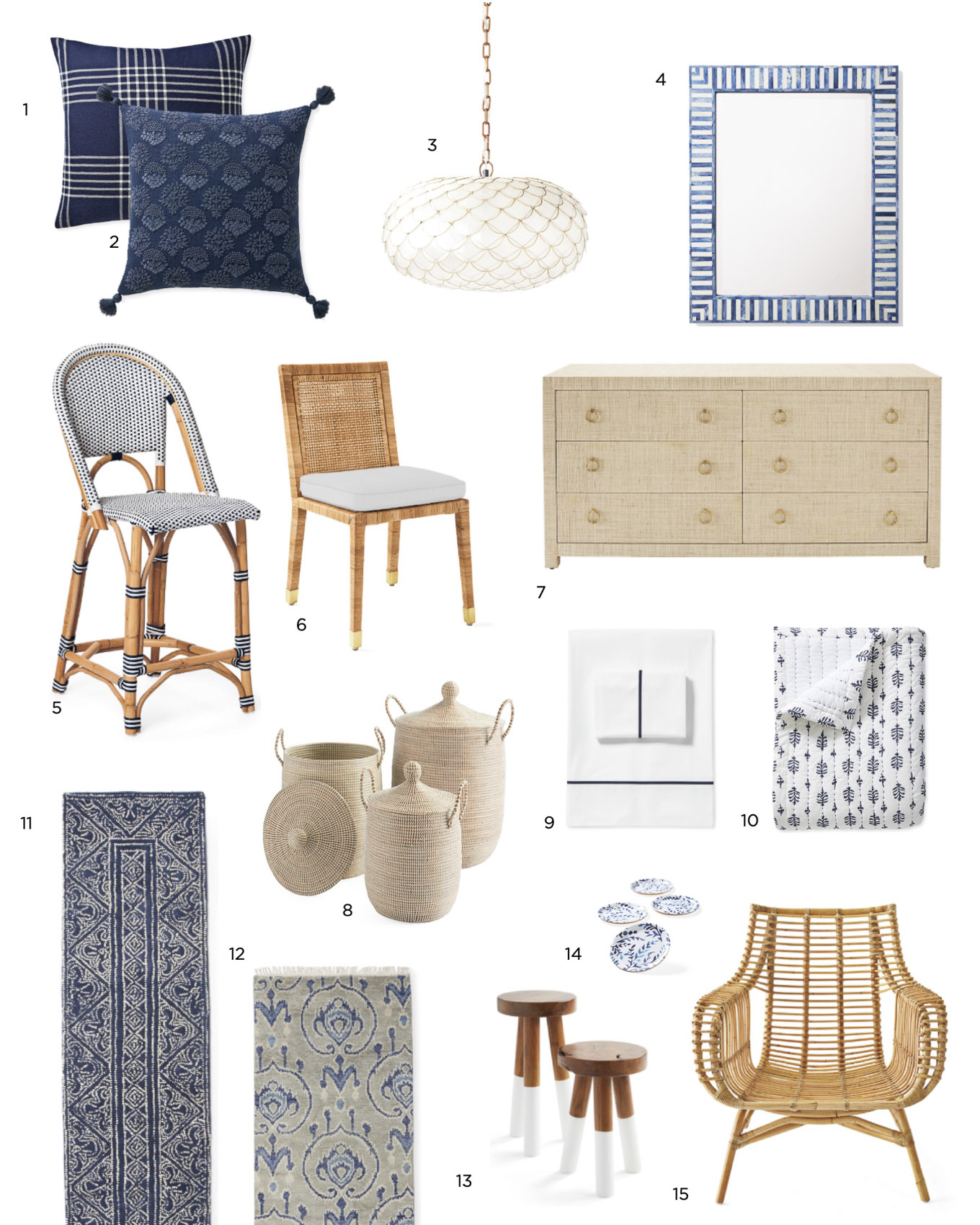 Shop Decor & Furniture
If I could furnish our house in all Serena & Lily, I absolutely would! Their furniture is beyond beautiful! Neutral, classic pieces that make such a statement due to the quality and the amazing materials they use. I'm all about ALL of their rattan and wood items. My top pick, these adorable dip dyed stools – thinking of adding one or maybe both sizes to my office. Also, coffee table dreams right here!
What are you shopping for? Or eyeing from the Serena & Lily Friends and Family Sale?