One of the best sales this sale season – Serena & Lily Sale, Thank You Event.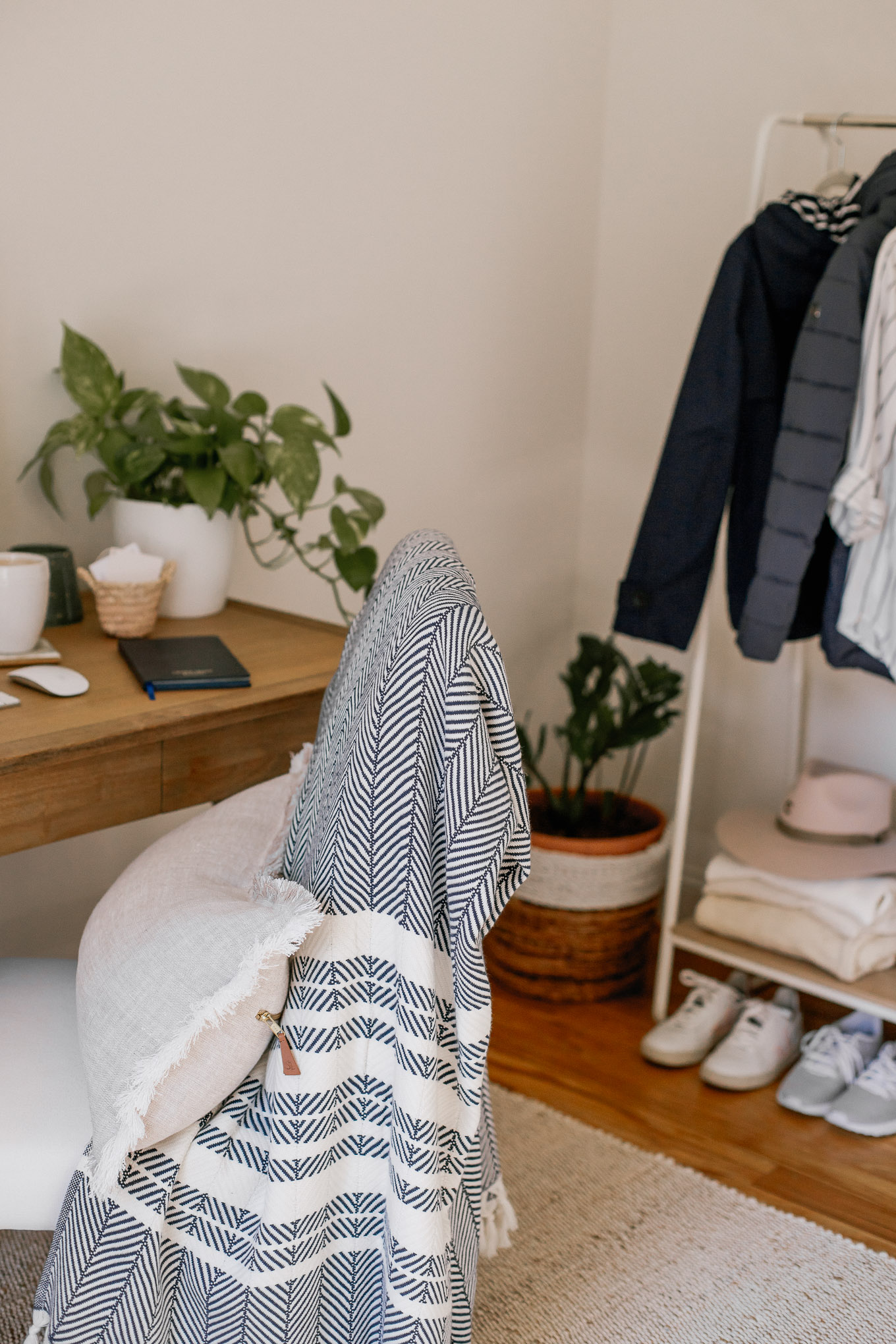 This week is all about great sales and boy do I have a good one for you today! The Serena & Lily Thank You Event has kicked off and now through December 3rd you can receive 25% off just about everything on their site with the code: THANKFUL. I absolutely love talking about their sales as Serena & Lily has quickly beomce one of my favorite spots to shop since we purchased out home. They have so many beautiful blue and white pieces (aka they speak to my blue loving soul) and incredible accent pieces/decor. Below you will find the Serena & Lily pieces we have in our home as well as the ones that have made it on my wish list this season! 
I also included the sale in my Black Friday sale round up – with some additional pieces. 
Is it silly that my favorite item from Serena & Lily is the stool you see above? Definitely not when it's this beautiful! Our kitchen cabinets have top shelves that are way out of reach for me. Therefore having a stool in our kitchen is must. Even though we put items we don't need as often on the top shelf, I still find myself needing a boost up there at least once a day. So not only did we need a stool but a good looking one because it would have to be out all of the time! 
Praise Serena & Lily for making the prettiest stool you ever did see! Perfect to use now to reach the top shelves and later in life when little ones need a boost to the sink in the kitchen or bathroom. Available in two other colors as well. 
What Serena & Lily Items We Have In Our Home 
Have you ever spotted an item and immediately felt it was made to be in your home? That's how I felt about the above baskets! One I am all about woven pieces. Two the blue and white pattern was like nothing I have ever seen when it comes to woven pieces. So it was no brainer, I HAD to find a place for them in our home. 
My office ended up being the perfect spot! They are amazing for storing things you want out of the way. I currently have beauty PR products in the smaller one and all other PR products in the other one. For reference, I have the small and medium. 
They would be ideal for throwing toys into! Great for the playroom, living room, or bedroom. 
Okay y'all if you buy one item from the Serena & Lily Thank You Event the above stools would be my top recommendation! These stools are the most AMAZING quality! I was expecting them to be beautiful in person but WOW was I impressed when I pulled them out and realized how heavy they are. They're dip-dyed and available in two additional colors. 
I am loving them as plant stands but think they'd also be beautiful in a bathroom next to a bathtub or shower. Place your towels or bath accessories on them. Also the taller one would be great as an easy end table in a sunroom or casual living room. 
Last but not least the most beautiful flush mount you've ever seen! Okay I might be biased but you have to admit is gorgeous! I was seriously in awe of this piece when I initially spotted it on their website. It has been on my wish list for quite some time and I am so happy it finally found a home in my office. 
Would be beyond beautiful in a bathroom, nursery, or wide hallway. 
What's on my Serena & Lily Wish List 
* Serena & Lily Partner