Sharing a company that offers single-family rental homes and is changing the rental home game!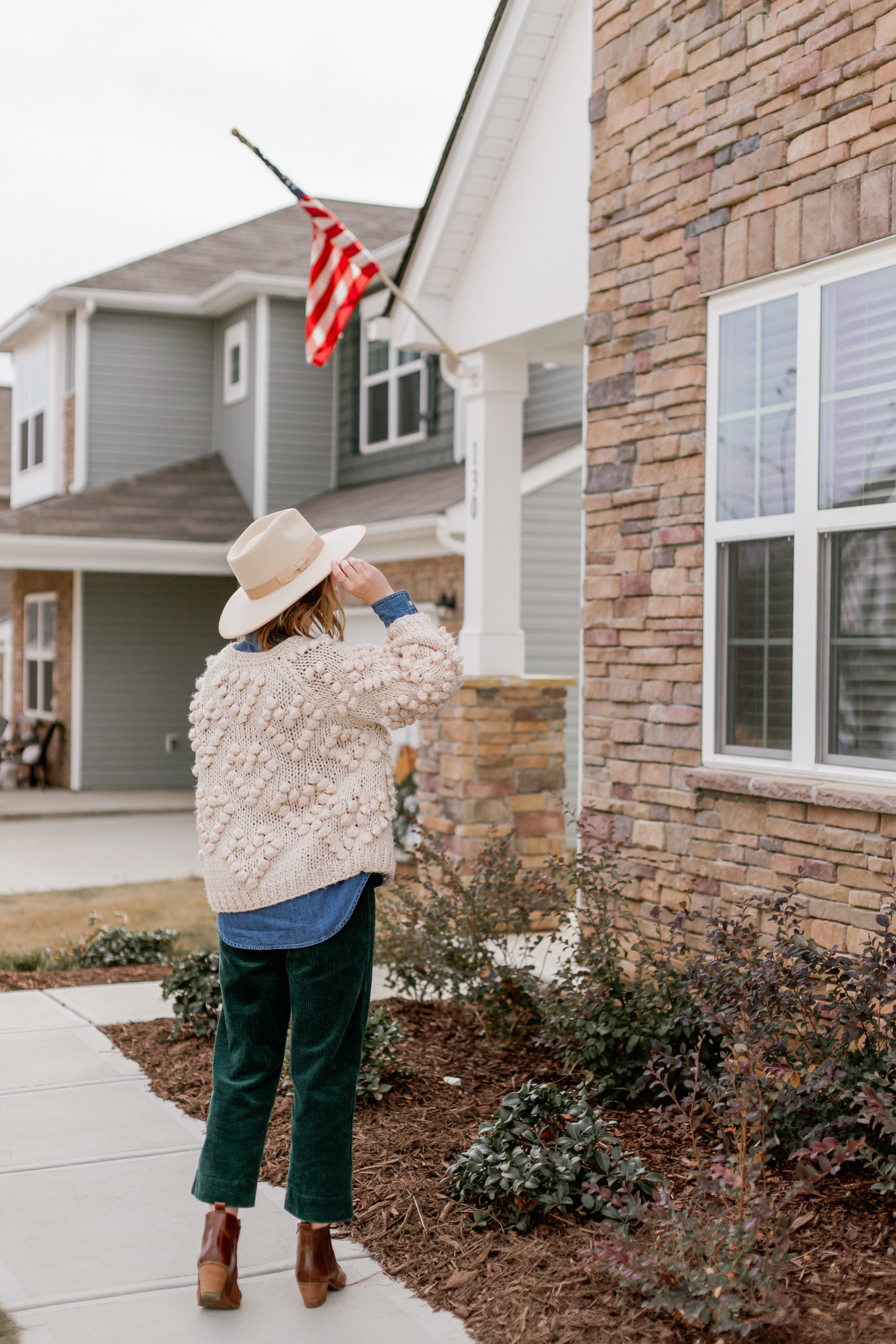 This past weekend Joshua and I had the opportunity to visit and tour a Tricon American Homes property in the Mooresville area. If you're unfamiliar with Tricon American Homes they provide quality, professionally renovated and maintained single-family rental homes in good neighborhoods. They pride themselves on creating homes that are clean, safe and that everything within the homes are functioning as they should. Offering you piece of mind and dependability to create memorable home experiences now and in the future! They are in fact one of the fastest-growing residential real estate companies in the country, with more than 20,000 homes in ten states including Arizona, California, Florida, Georgia, Indiana, Nevada, North Carolina, South Carolina, Tennessee and Texas.
If you're local to the Charlotte area, Tricon American Homes has a beautiful single-family rental home community called Canterbury Crossings that consists of 36 brand new townhomes. Each townhouse offers a two-story layout and features three bedrooms, two and a half bathrooms, granite countertops and stainless steel appliances. This community is also located in close proximity to shopping centers and entertainment with nearby attractions. You can find additional Tricon American Homes single-family homes for rent within the Charlotte area on their site. As well as search across the country if you are outside of Charlotte or happen to be moving out of the area. 
I feel like this might be a burning question for you…yes they do welcome pets! Added bonus for your best friend most of their properties offer large yards. 
So what I'm saying is, if you aren't ready to or aren't in the market to purchase a home right now, Tricon American Homes is the way to go! Providing you with the convenience and flexibility of professionally-managed apartment living in a single-family residence with large yards and no shared walls. Leave those loud neighbors behind! 
Back to this past weekend! Tricon American Homes hosted a Friendsgiving brunch at one of their properties in the Mooresville area. So while we toured the home we had the opportunity to sip mimosas and indulge in decadent brunch offerings. Before any of that though, upon walking up to the home I instantly fell in love with the front door. The large window and intricate detail had me swooning! This detail continued as we walked in and through the home. From the metal staircase spindles to the gorgeous kitchen tiles. A couple of features that really stuck out to me, the large kitchen sink, Honeywell smart thermostat, large master bathroom (with shower and large bathtub), and so many windows that allowed lots of natural light to fill the rooms.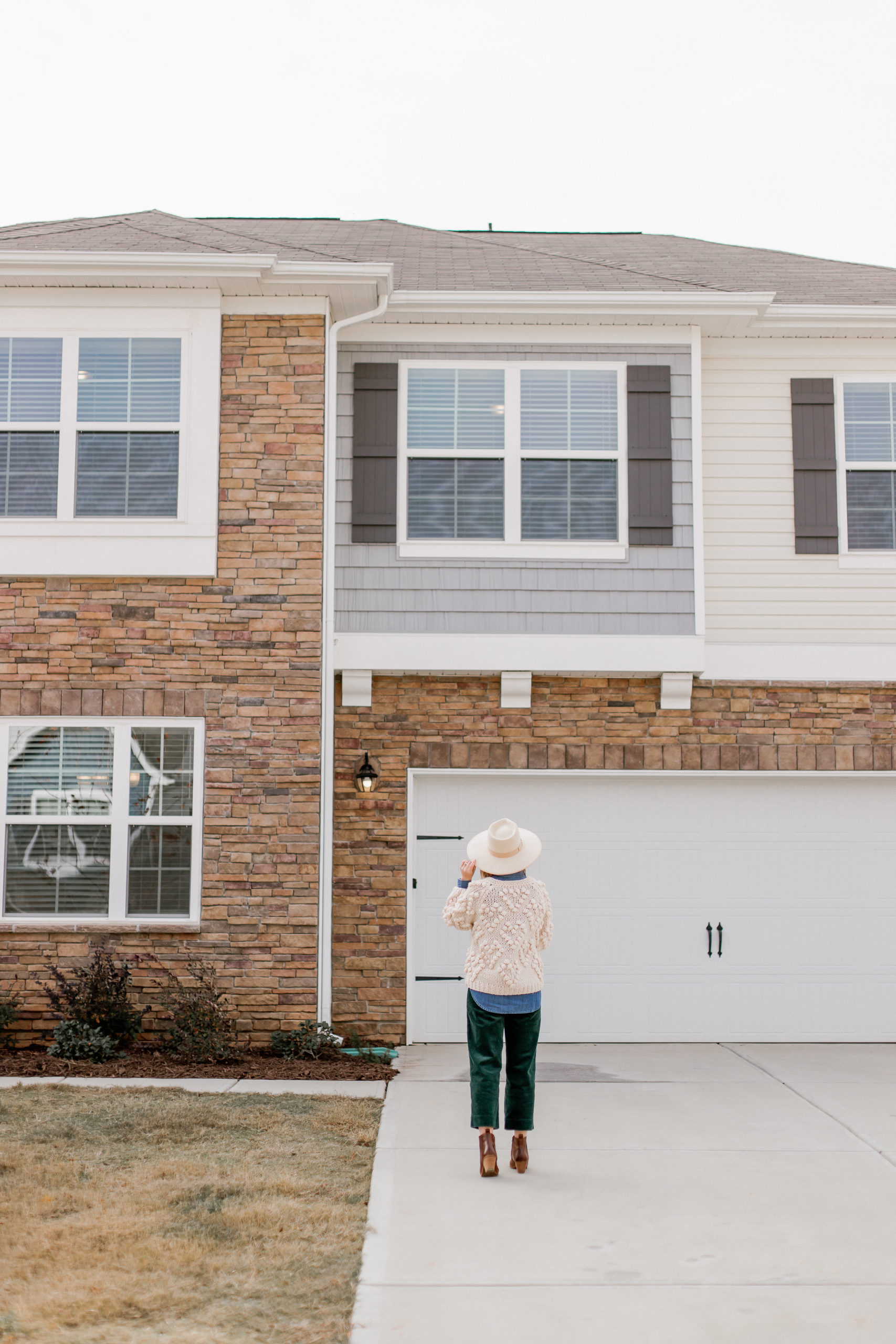 All of the photos in today's post are from the home we toured Saturday. 
Tricon American Homes is currently hosting a giveaway for a $500 HomeGoods gift card.  Plus…anyone who enters and leases with Tricon American  Homes before December 1, 2019 is eligible to win one month of free rent, with no application fee. Both  winners will be announced on Monday, December 2 at 11:59 PM PST via email. All terms and conditions on TriconAmericanHomes.com.
Thank you for sponsoring this post Tricon American Homes. And thank you for supporting the brands that make Louella Reese happen!