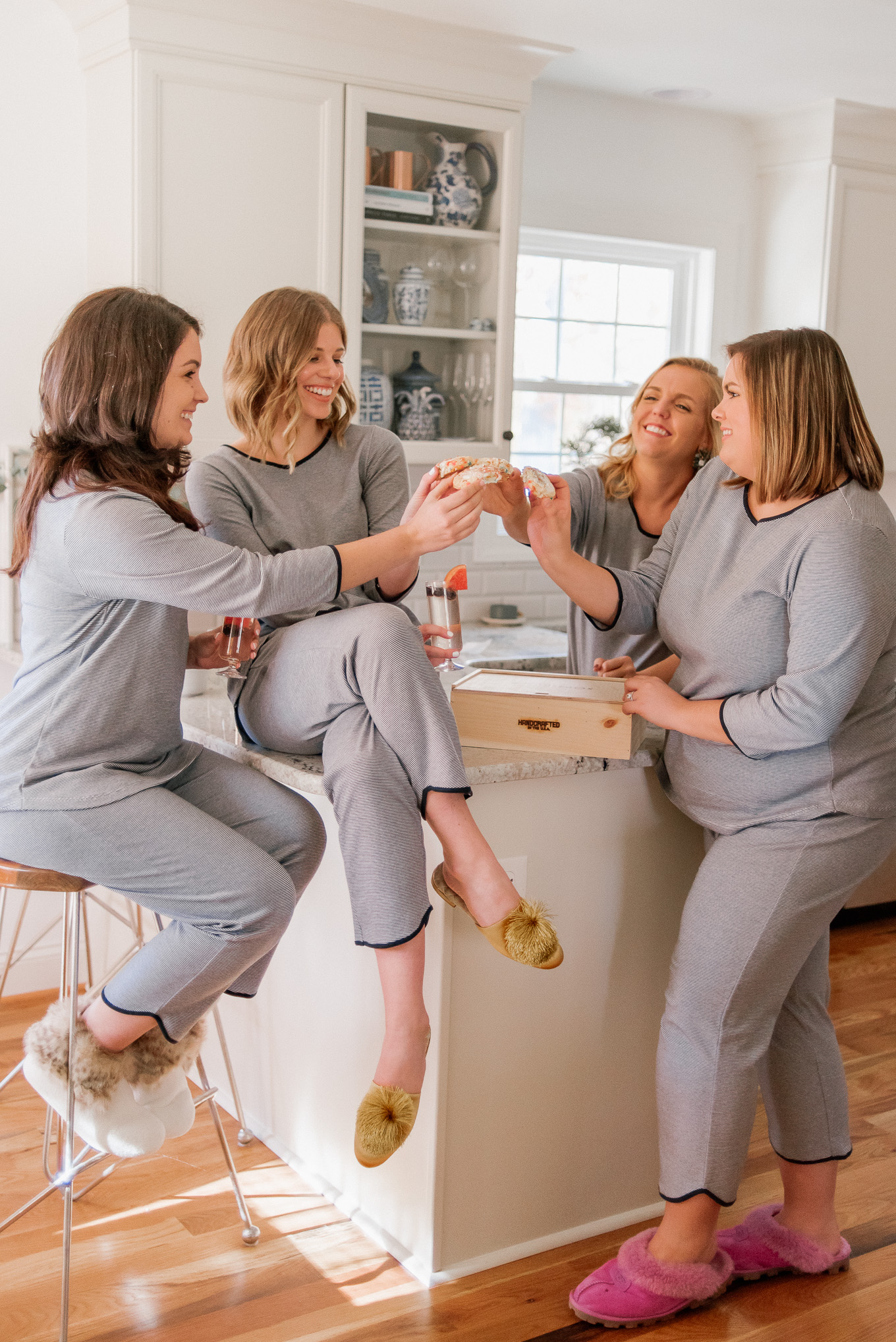 Can I be honest and say I'm not ready for my birthday week to be over? It has been so much fun celebrating with y'all this week! You all know how you make a girl feel special – thank you for the birthday wishes + love. I appreciate it all more than I can say. Just as I appreciate you all so much! You are the best friends a gal could have! 
Now for one last celebratory post! A suuuuupppppper yummy one! We all know that the menu is a super important part of the party. The food at a party can make or break the party. Therefore, I figured I would include several brunch favorites and also throw in some fun items. Items that perfectly aligned with the 30 Going on 13 theme – Razzles like the movie 13 Going on 30 and pop tarts as a throwback to teenage years. 
And for something a little different + fun, confetti biscuits from Callie's Hot Little Biscuit. These biscuits are part of their Confetti BiscuitBox. The Confetti BiscuitBox contains the ingredients to make your own version of Callie's Hot Little Biscuit's Confetti Biscuit. Each BiscuitBox includes a cute recipe card, an embroidered linen, 2 bags of Callie's Hot Little Biscuit biscuit mix, 2 biscuit cutters, a jar of sprinkles for mixing in the dough and a jar of sprinkles to decorate the finished products. 
These biscuits are so much fun and crazy yummy! Definitely the star of the brunch menu!
P.S. for my Charlotte people, Callie's Hot Little Biscuit will be opening in the QC next month! To celebrate, I am giving away two $25 gift cards to Callie's Hot Little Biscuit for you to enjoy the yumminess! Giveaway coming to Instagram around 5pm today – be on the lookout!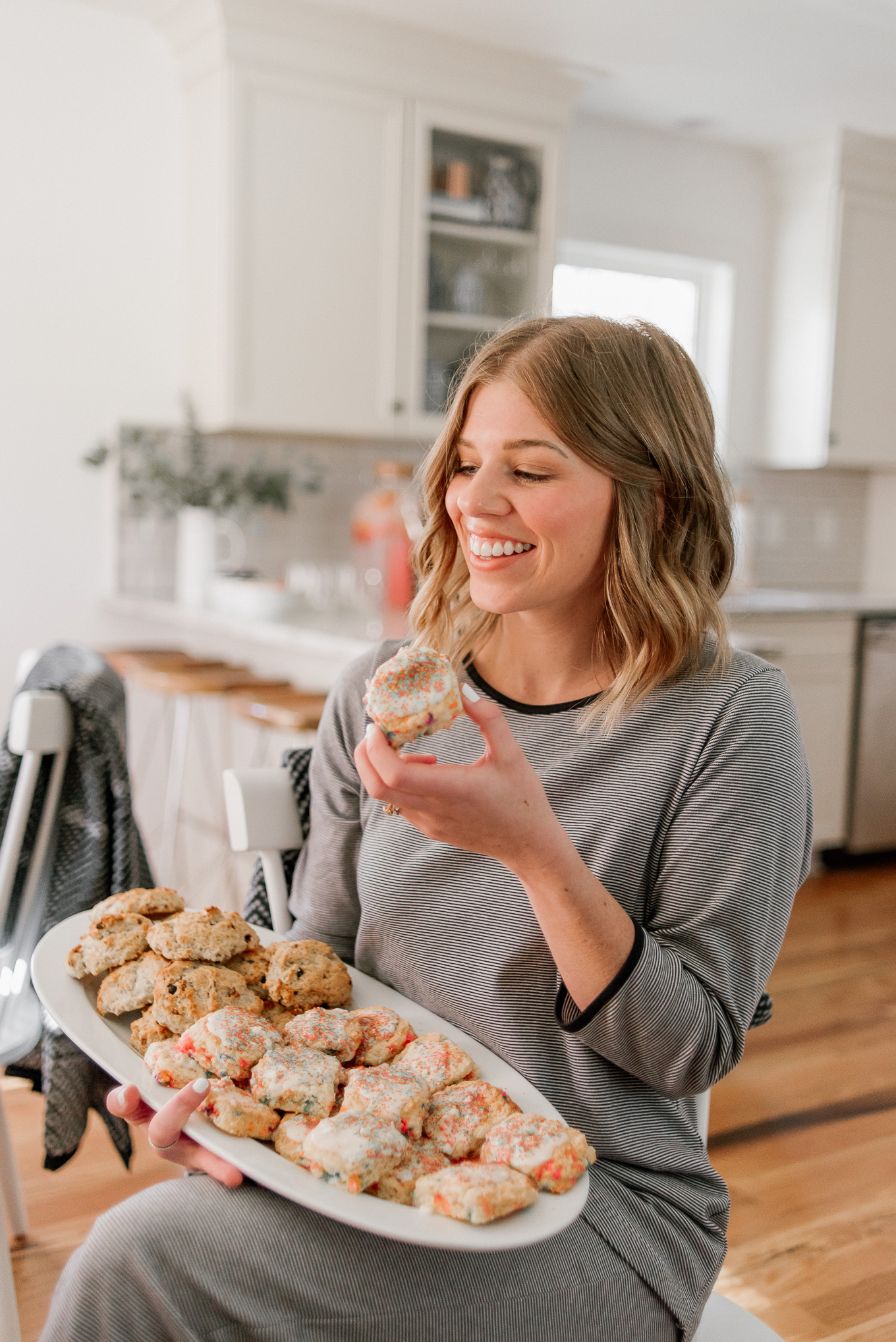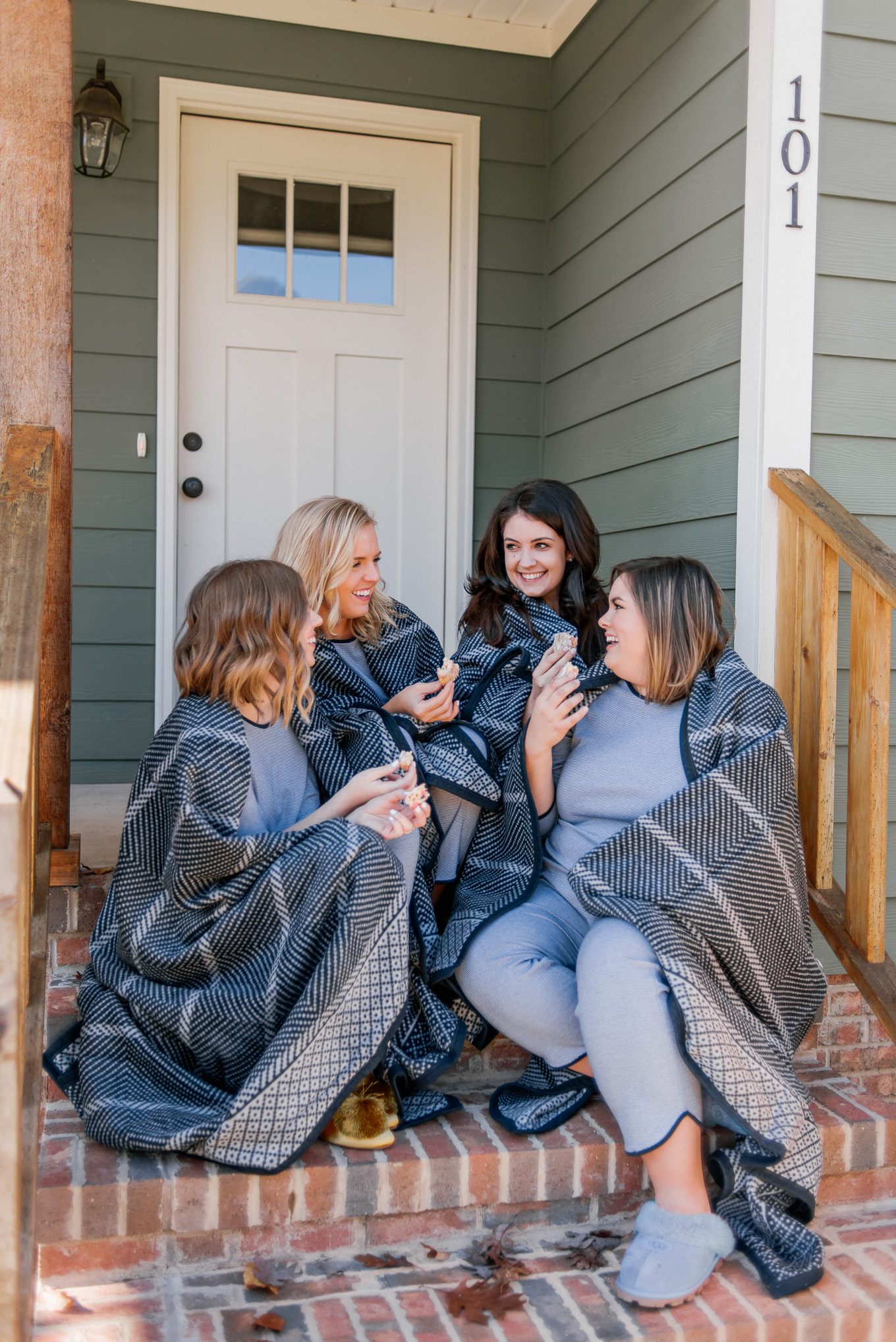 So while pajamas parties typically focus on the late night menu I wanted to focus on brunch! One because that's the time frame the gals would actually be coming over and two because brunch is my absolute favorite meal. Since it was my birthday party I figured I would have my favorite meal. Don't you agree? Plus brunch typically involves bubbly, long conversations with friends, and lots of laughs! 
Since this was a winter party I wanted to play into that a bit with the mimosas. So instead of the typical orange juice mimosa I opted for grapefruit. Did you know grapefruit is a winter fruit? I didn't. I also didn't know how yummy a grapefruit mimosa was but now I do and I have to say, I think I prefer them to orange juice ones. So if you're hosting a winter party with mimosas, give grapefruit juice + fresh grapefruit a try! 
Aside from that, all of the sweet treats!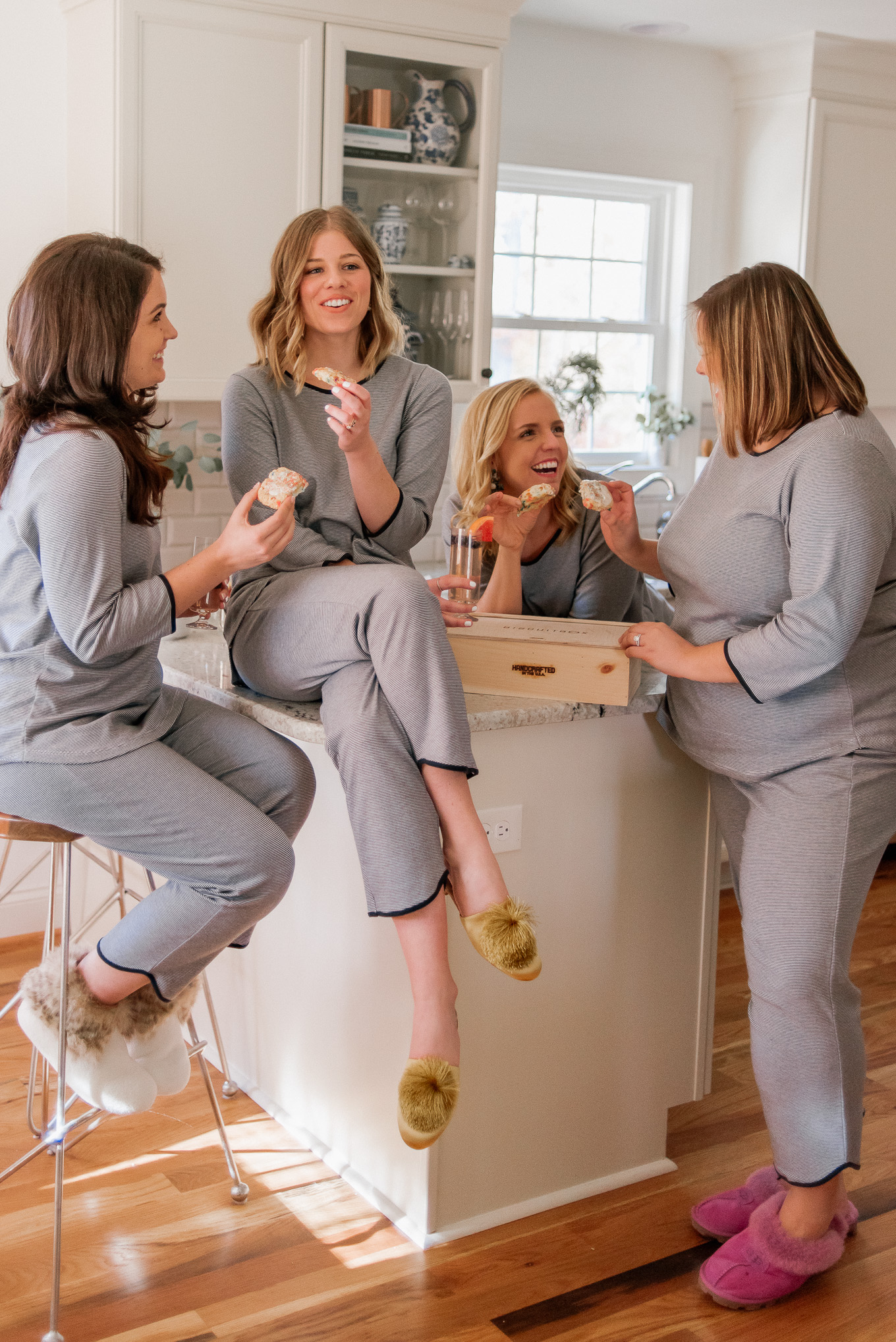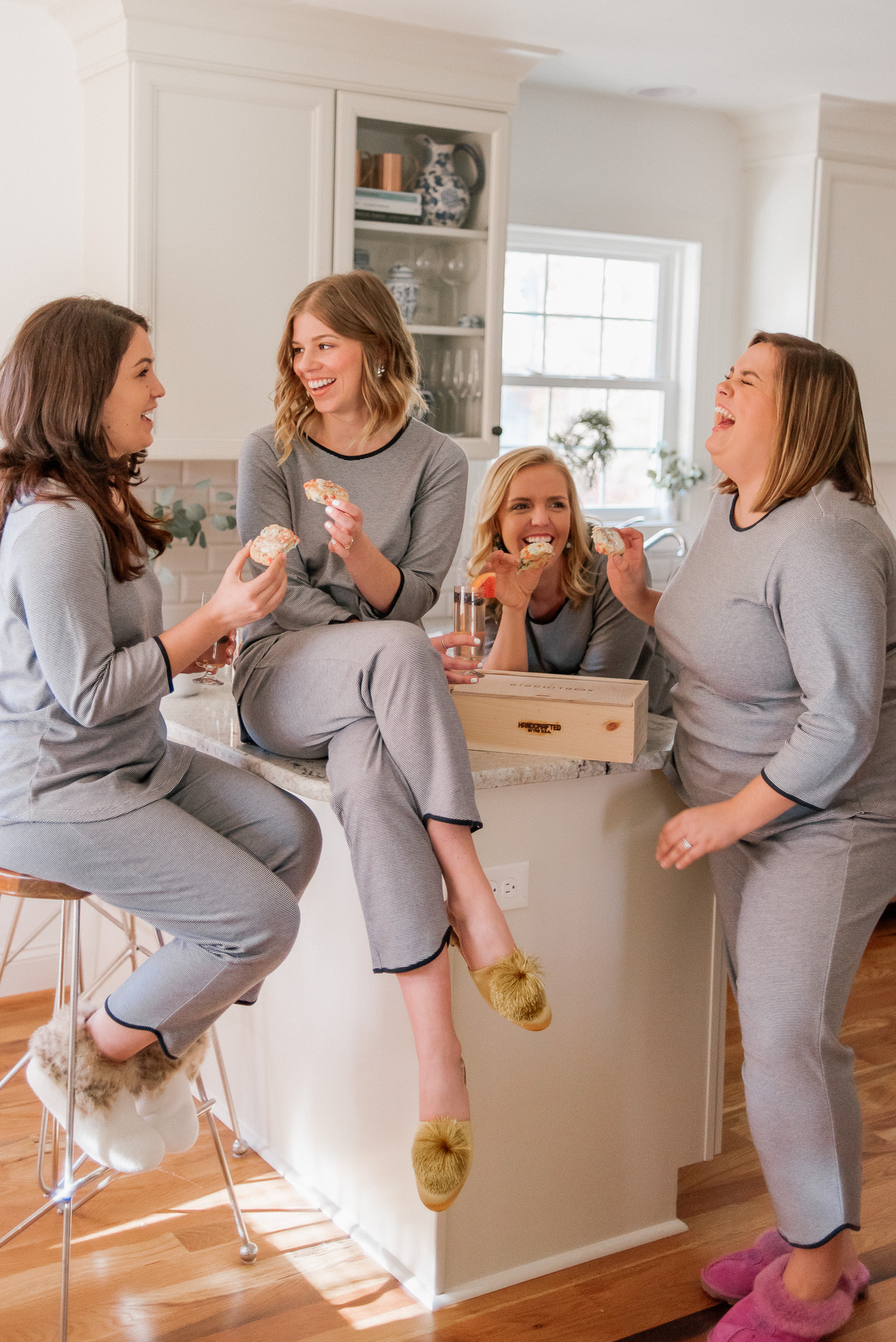 GROWN UP PAJAMA PARTY TIP #5
Have something sweet and unique
Girl time always calls for something sweet! Even more so if you're celebrating a birthday. And even more so if you're having a pajama party. Remember your middle school pajama parties? Lots of sweet treats were involved, am I right? So be sure to have a full spread of indulging sweets or at least one really fun sweet treat! 
Birthday biscuits aka Confetti Biscuits from Callie's Hot Little Biscuit are the perfect sweet treats for a breakfast/brunch themed party!
Catch more Grown Up Pajama Party Tips including what to gift your attendees, how to create a photo opt,  and provide the cozy!