Matching pajama sets are a must when putting together a grown up pajama party! Or really any kind of pajama party!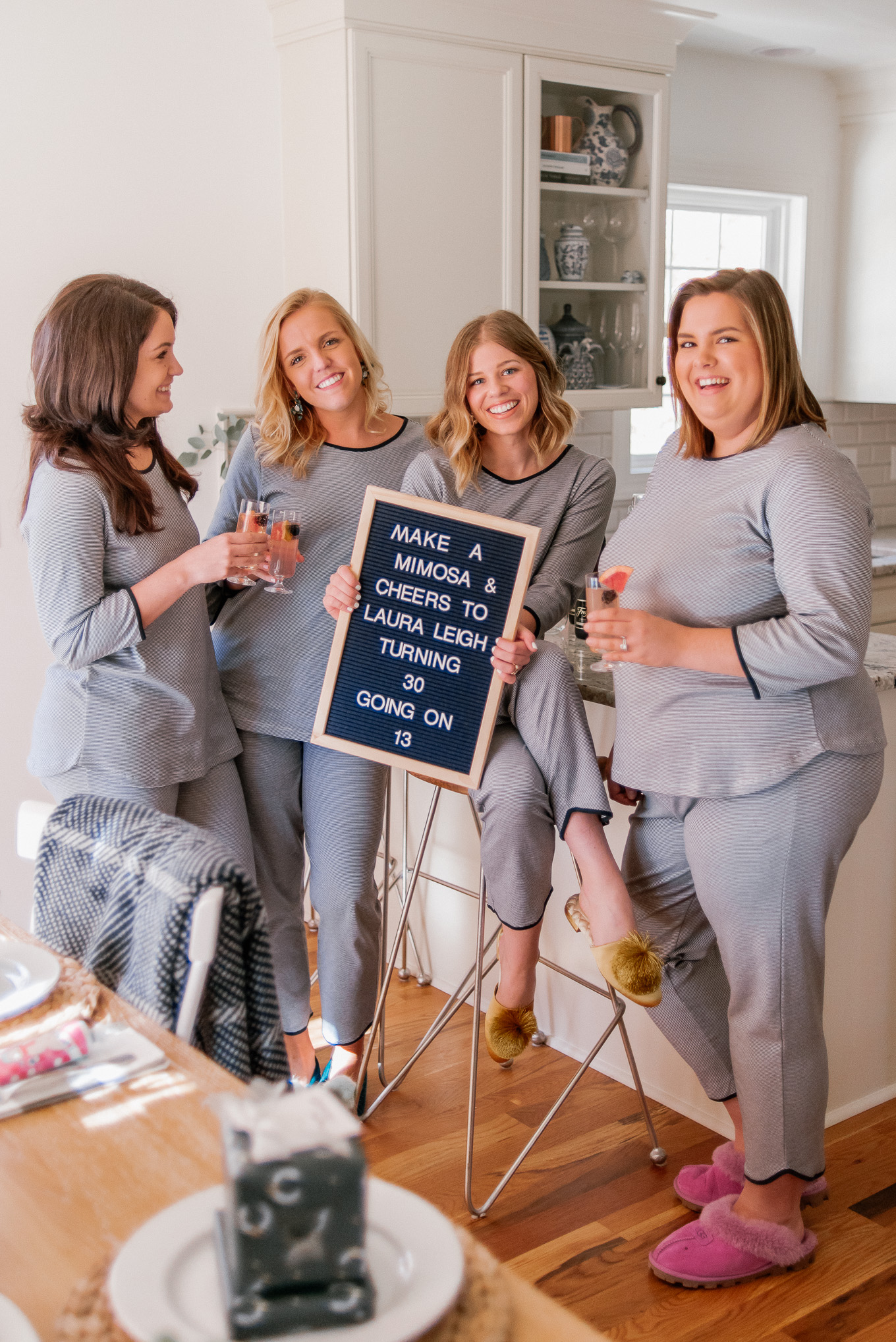 Back with another post highlighting my 30 Going on 13 birthday party! Today, it is all about the attire. Which of course is pajamas! A pajama party wouldn't be possible or really make sense without a great pair of pajamas. And if you know me, you know I am obsessed with pajama sets!  So for my 30 Going on 13 I knew I had to play into the pajama party scene of the movie (13 Going on 30).
Once that was decided, I was on the hunt to find the perfect set of pajamas to gift my girl friends and wear myself! Luckily, I was recently introduced to Duffield Lane and found the cutest pair of pajamas on their site – the Rye Set in Navy. My favorite style of pajamas have long sleeves and cropped pants. Therefore, Rye Set in Navy was the perfect pair! If you're not a fan of navy, don't fret, the Rye Set also comes in pink and grey. They also have a matching robe – in pink and grey. And if you're a mommy or looking for a gift for your favorite mommy & me duo, offers the pajamas in girls sizes as well. They would make a super sweet Christmas gift!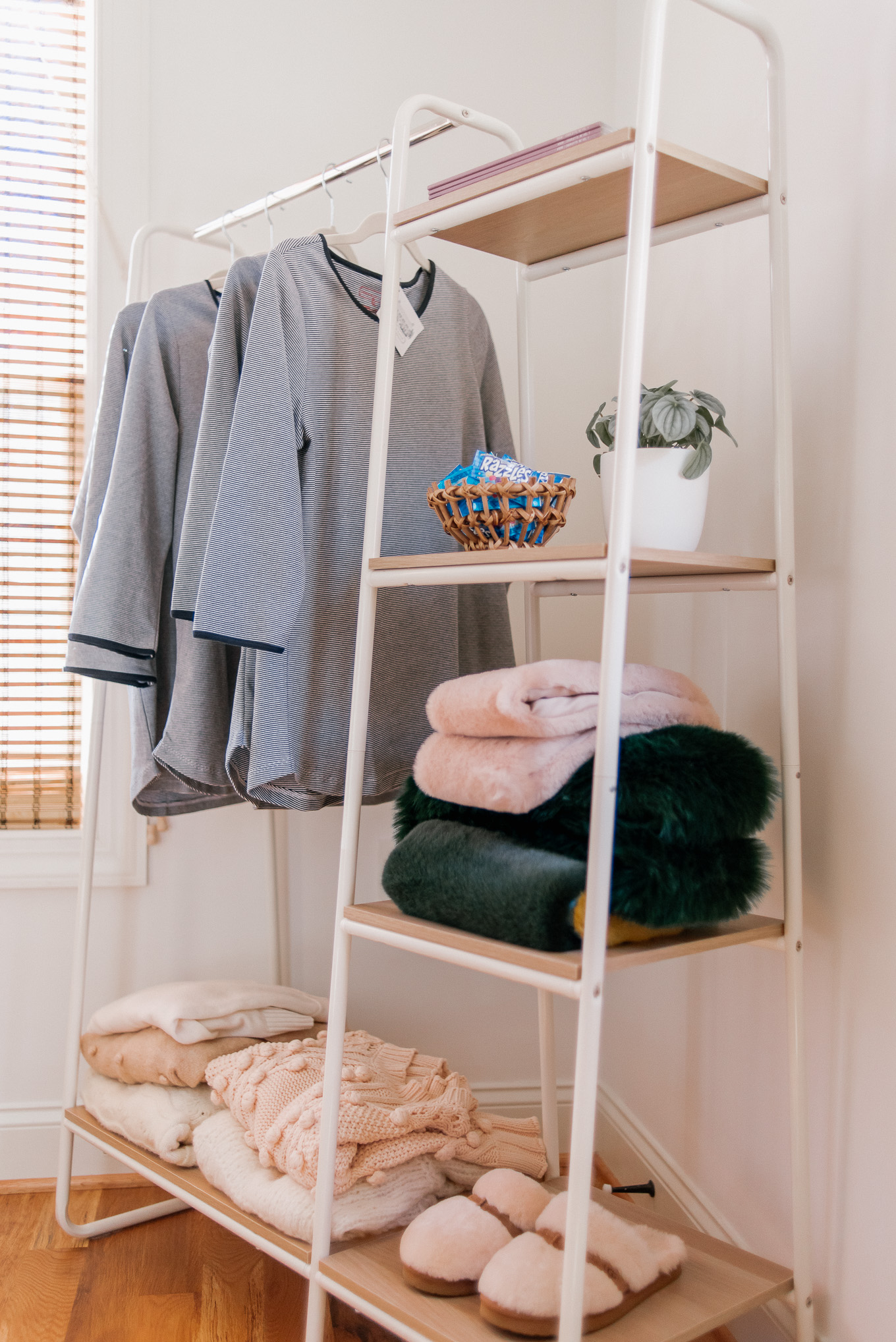 For the party, I had the gals matching pajama sets hanging on a clothing rack ready for them to grab and throw on! Once everyone was in their pajamas (and each of them rant & raved over how comfy + soft the Duffield Lane pajama sets were) it was time to celebrate! We poured mimosas, ate a few sweet treats + brunch, and then headed to the living room for a dance party! Taylor was in charge of music and had us singing (aka screaming) at the top of our lungs dancing in no time! 
The party continued with more sweet treats and each gal coming up with their own party phrase on the letter board. It was so much fun to see what each of my gal pals though of for a celebratory sign + photo opt. 
Morgan: Besties Birthday Welcome to Club 30
Taylor: 30 & Thirty & Thriving Forever
Sarah: The Best is Yet to Come
After that, lounging in our pajamas and lots of girl talk!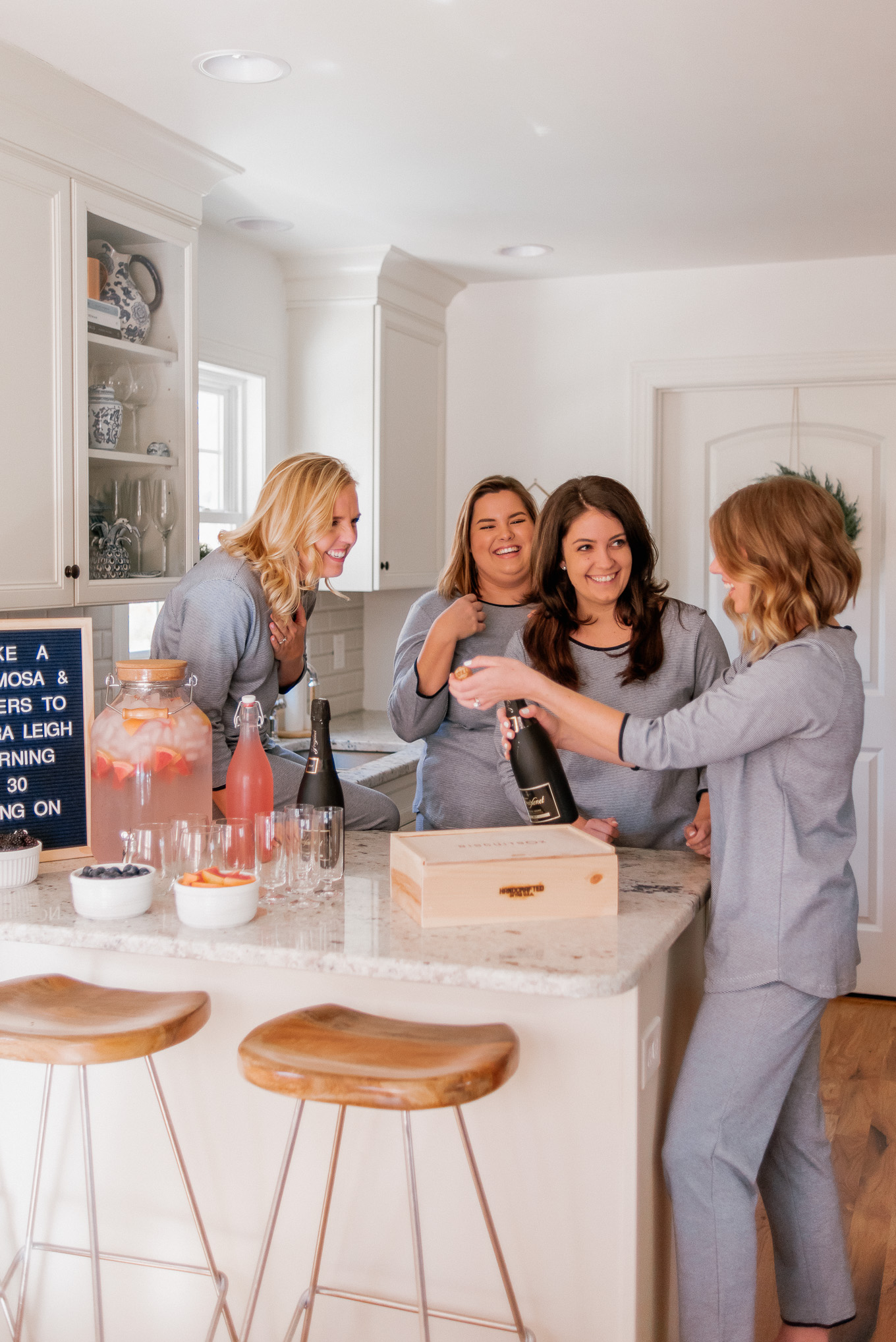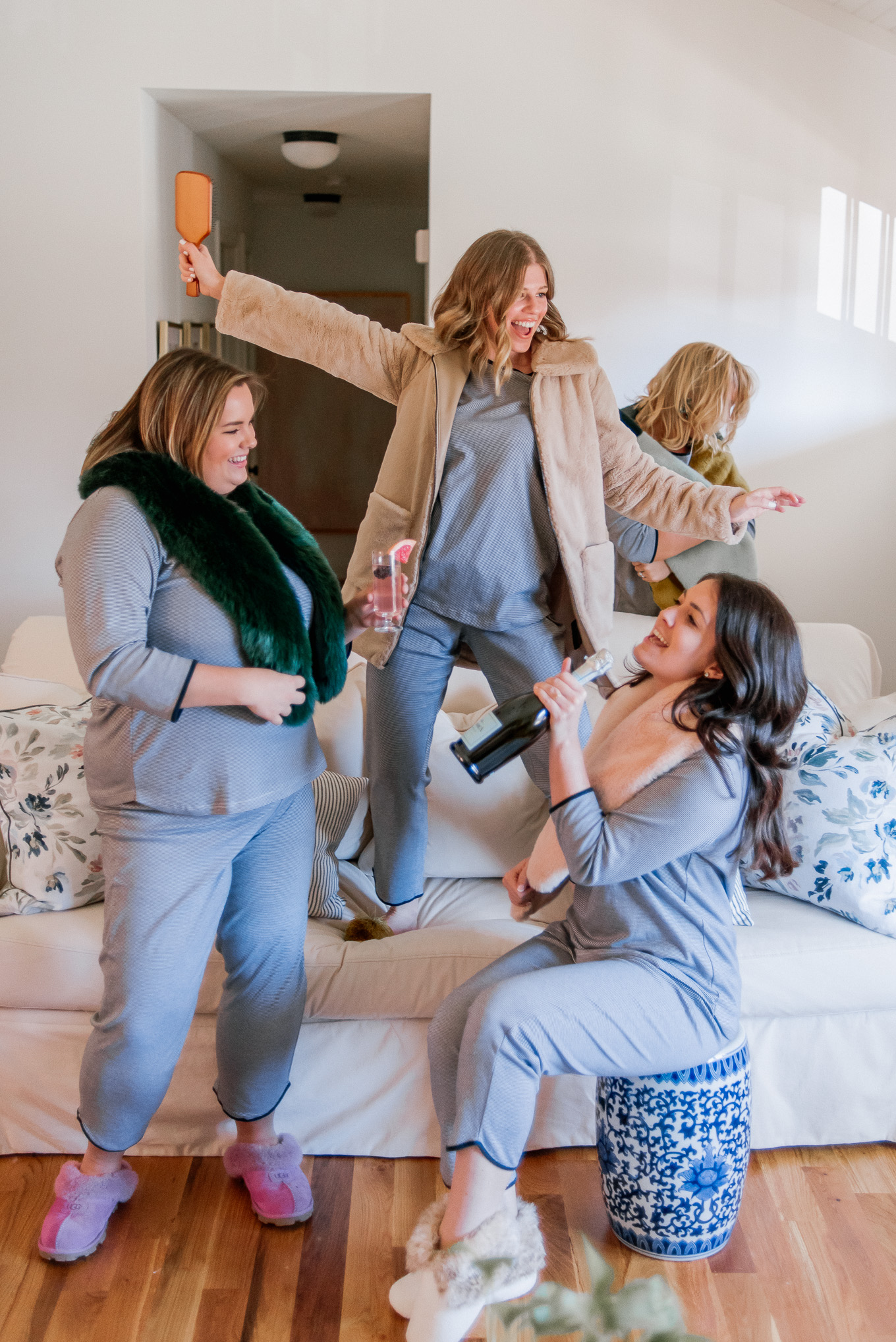 GROWN UP PAJAMA PARTY TIP #2 & 3
Pajamas are the perfect party favor
Pajama sets really are such a great gift to give! Everyone loves being all comfy at home in a great pair of soft pajamas. Make sure to ask for everyones appropriate size before purchasing the pajamas. Some people like their pajamas a little more oversized than their everyday clothes. 
Go with matching pajama sets or play up each person's personality by telling them to bring/wear their favorite pair or find sets to match their personalities. 
Create a photo opt
Let's be honest, you're going to want to snap a photo or 500 at your pajama party, so be sure to great the perfect photo opt to do so. A fun backdrop, balloon arch, playful signs, or a letter board to allow each guest to create their own. 
You may have guessed it…today I'm giving away a Rye Set in Navy from Duffield Lane! Stayed tuned via Instagram for a giveaway this evening. And be sure to check out Duffield Lane for holiday styles, cozy sweaters and outwear, and mommy & me stylings.
Thank you to Duffield Lane for sponsoring this post! & thank you for supporting the brands that make Louella Reese happen!