One of the most versatile pieces in this fall capsule wardrobe is the midi skirt! Sharing three ways to style the item today!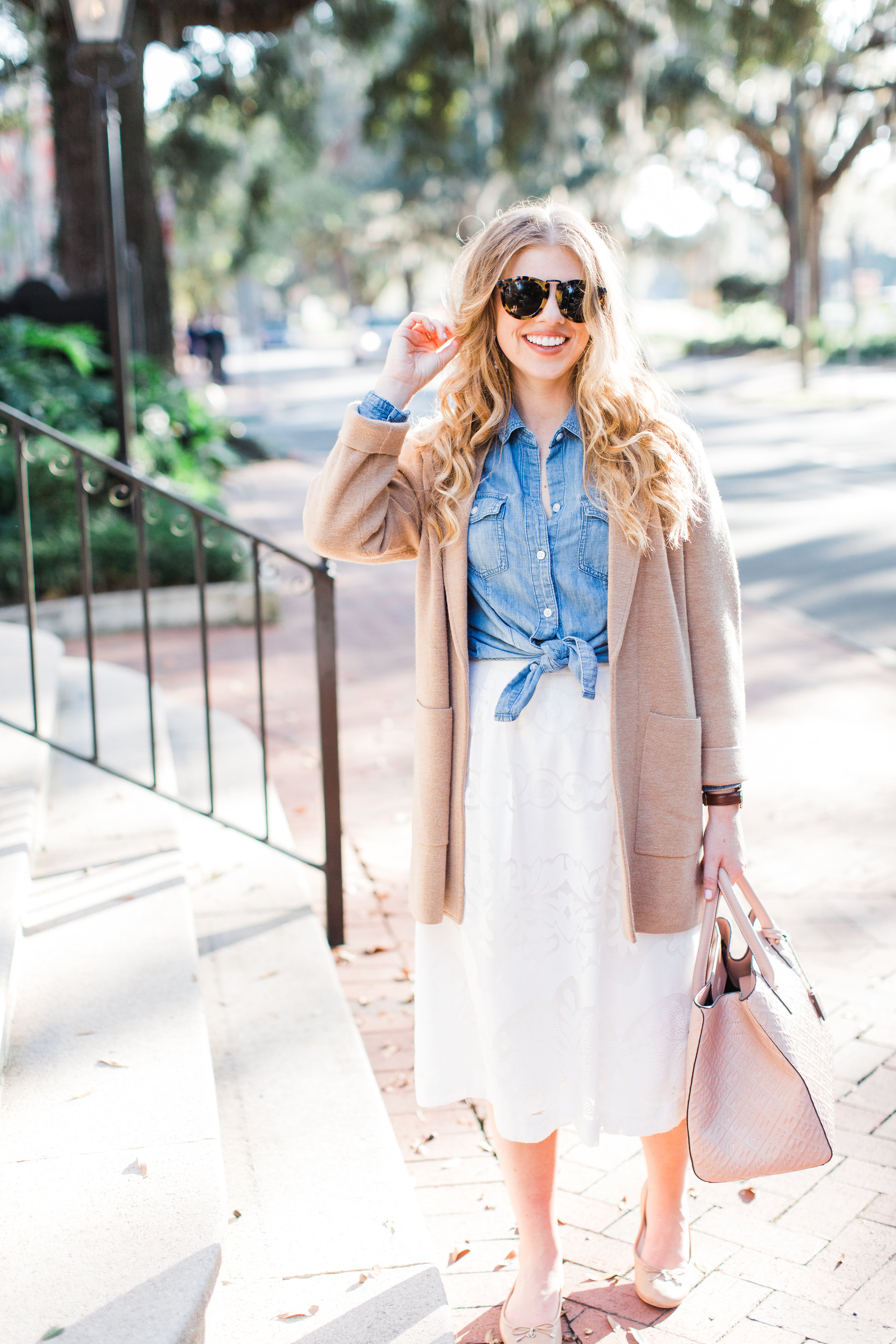 photos by apt b. photography | hair + makeup by royal makeup and hair

Today is finally the day, I'm diving into my looks for the ultimate fall capsule wardrobe! Last Thursday I talked about what a capsule wardrobe is, tips for building one, and pieces to purchase. Yesterday, I highlighted accessories needed and options for purchase. Now, let's put all of those pieces together and start creating some looks!
To kick off the looks, we're starting off with a midi skirt. This will be the base of today's three looks. Midi skirts have been pretty popular the last few seasons and this fall season is no different. I personally reached for a white one I've had for over a year now but there are so many great options out there. Right now, this one has my vote.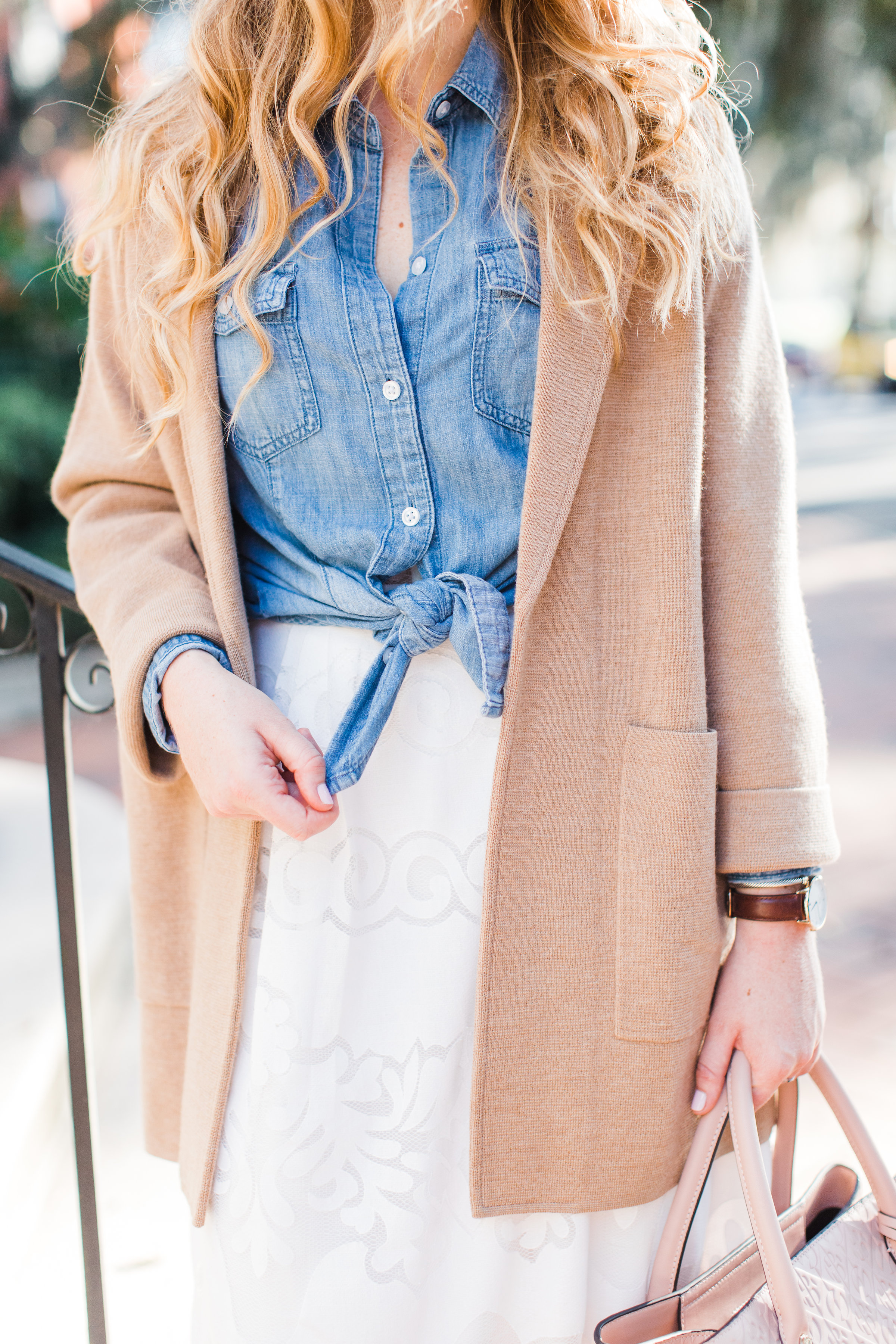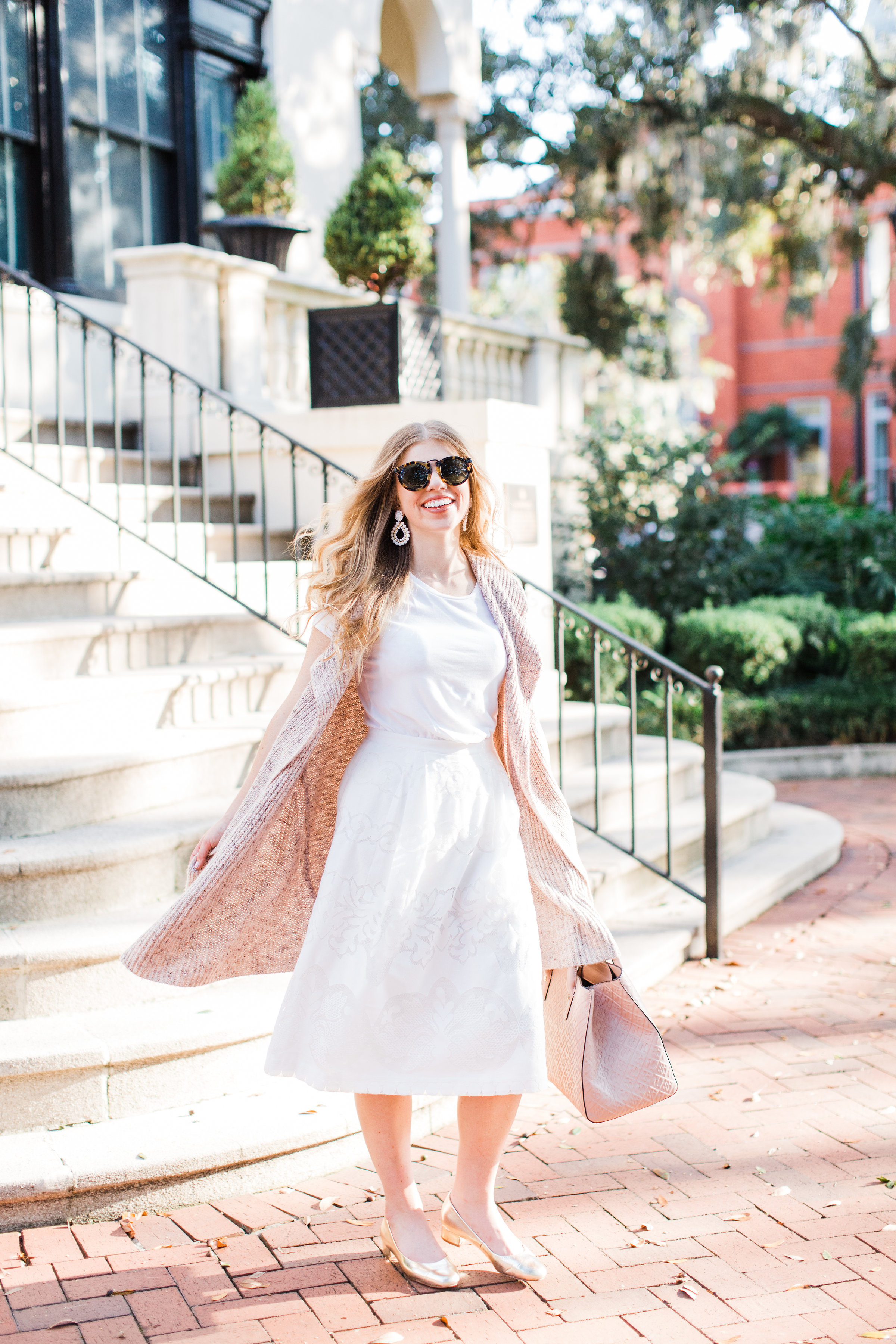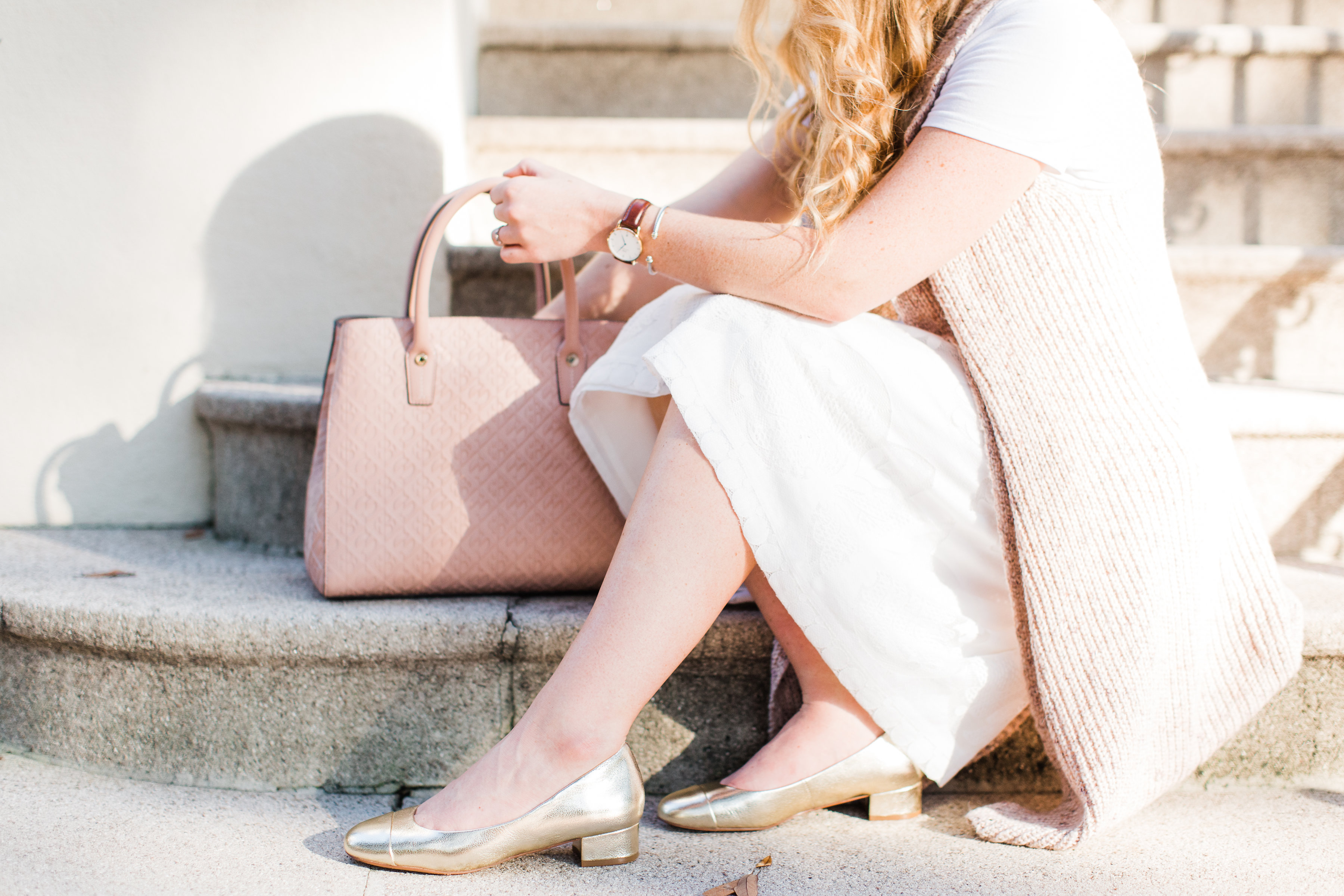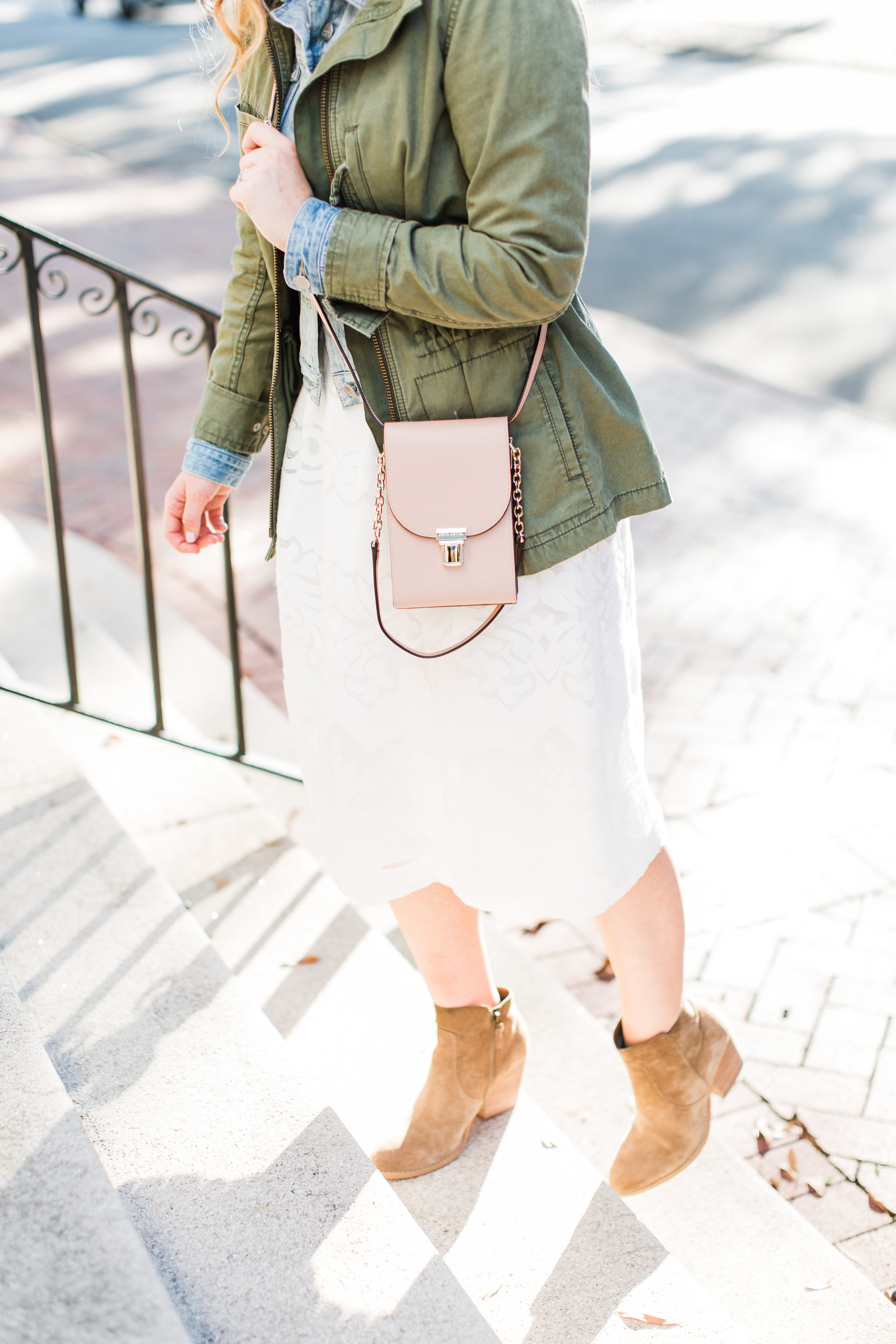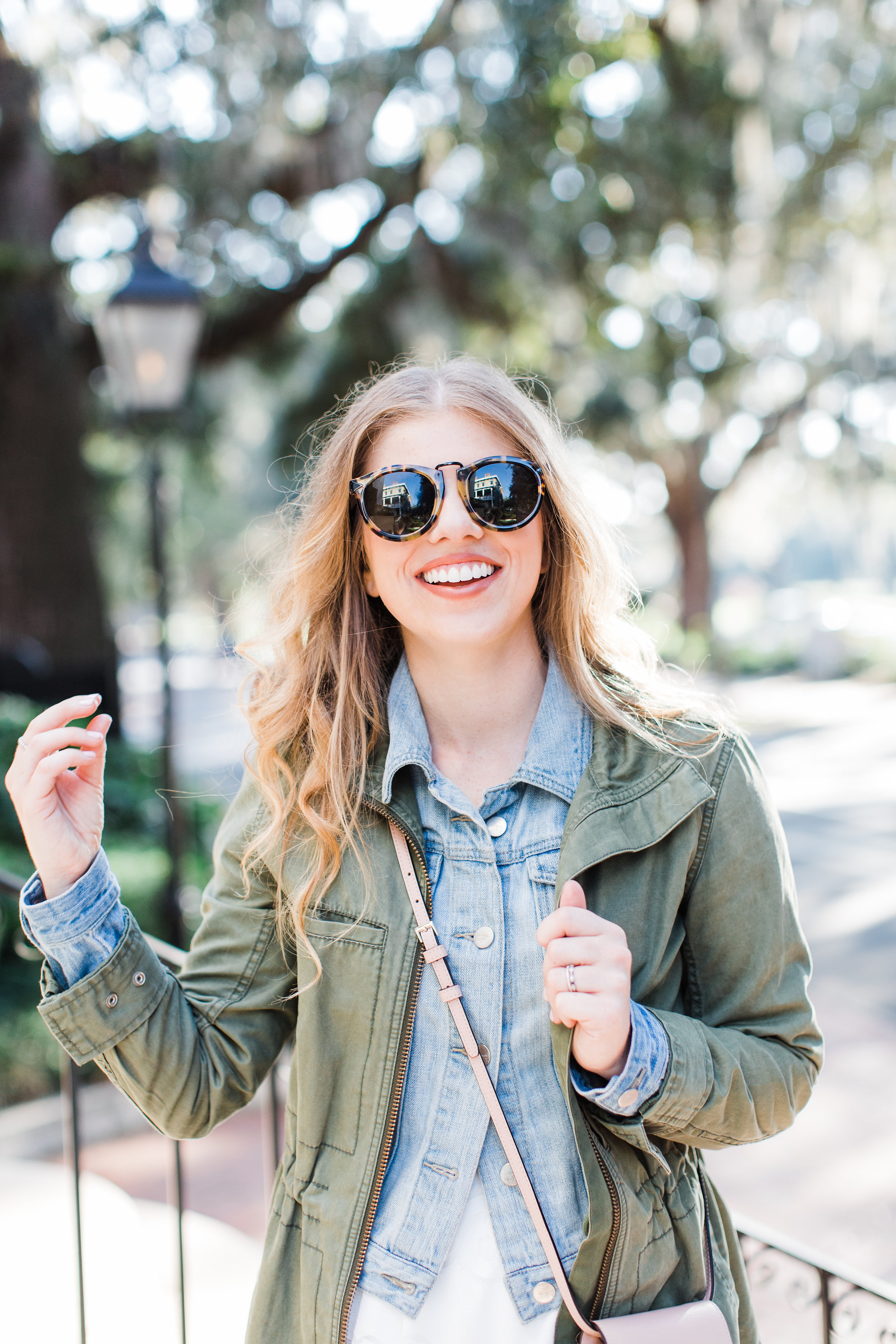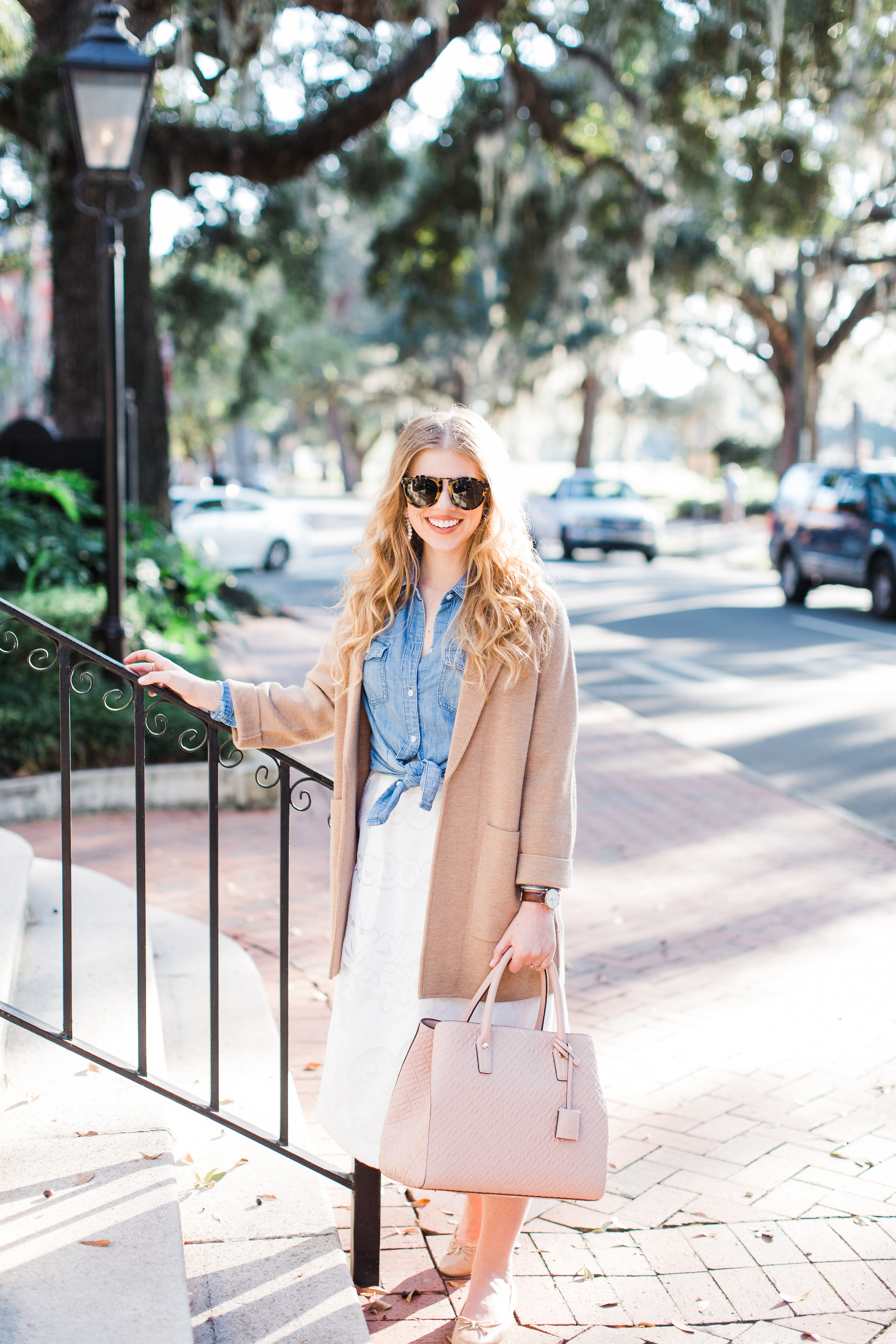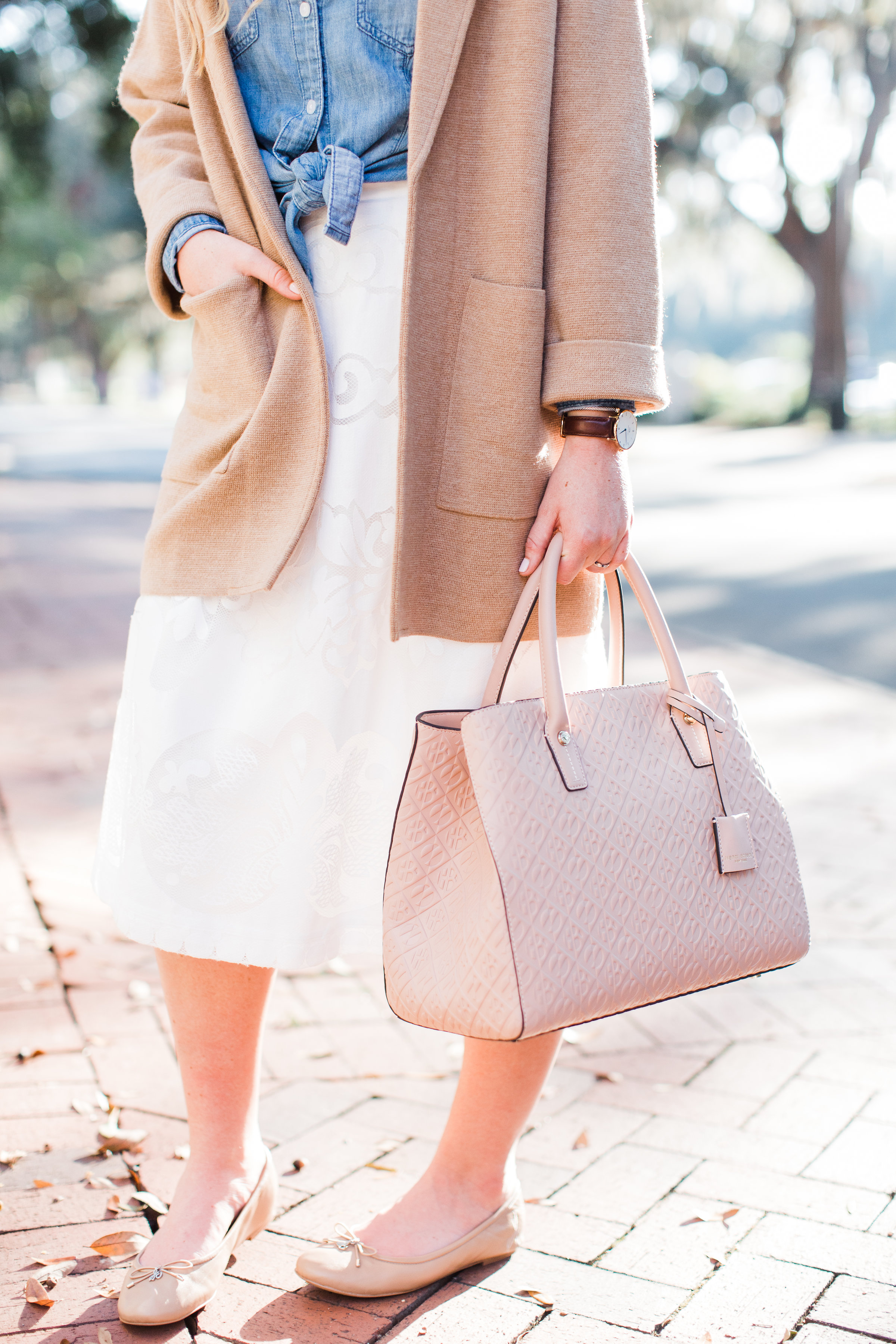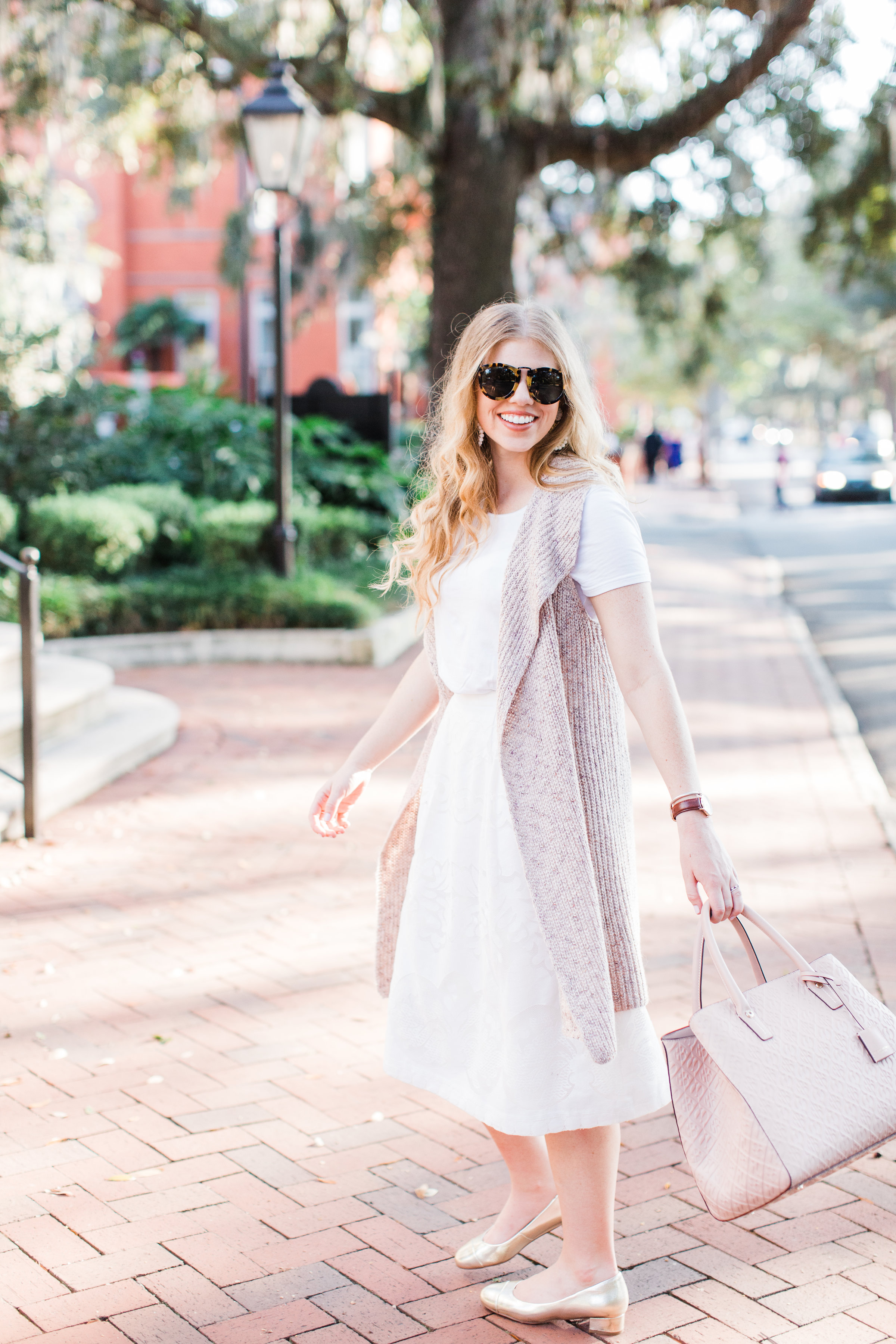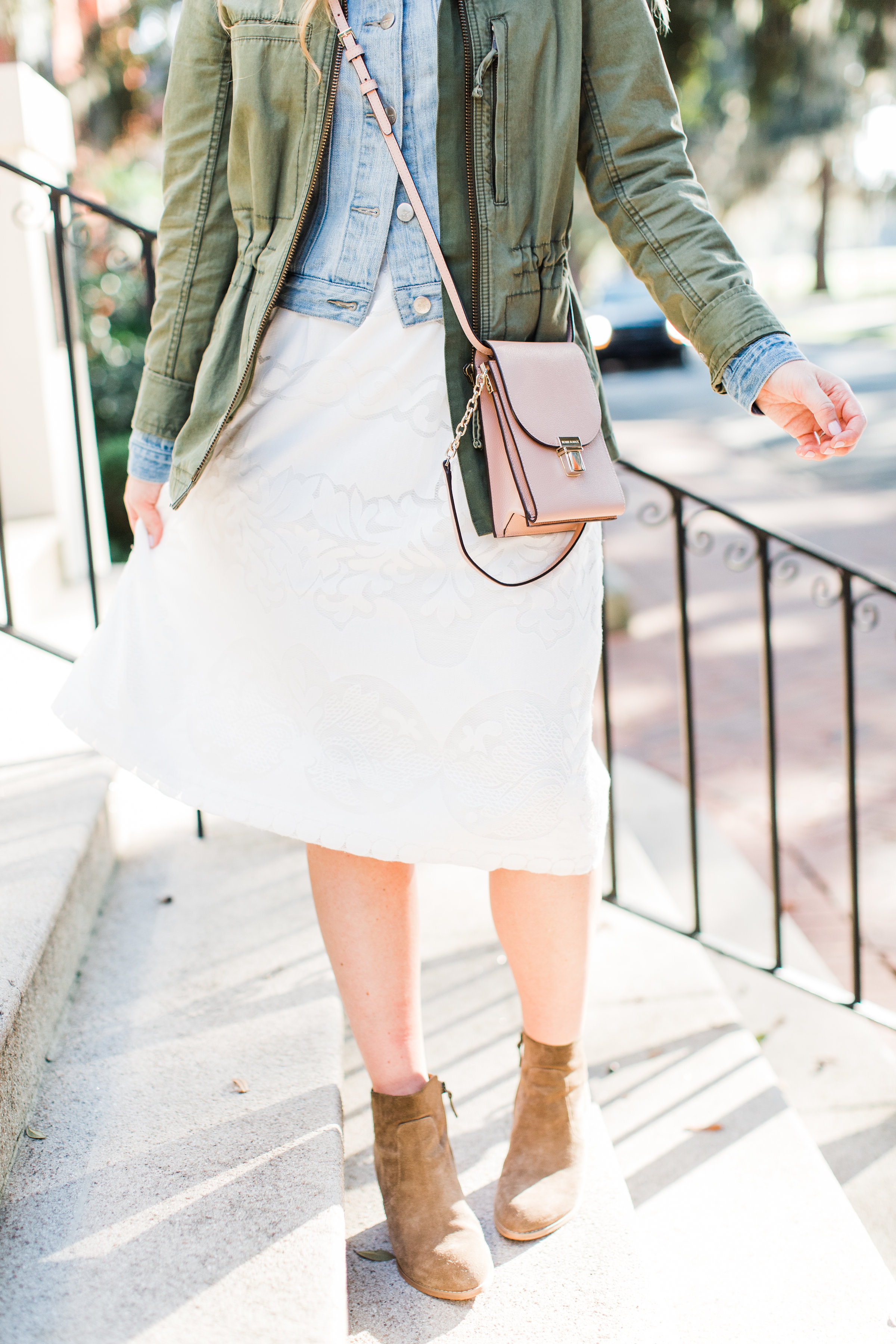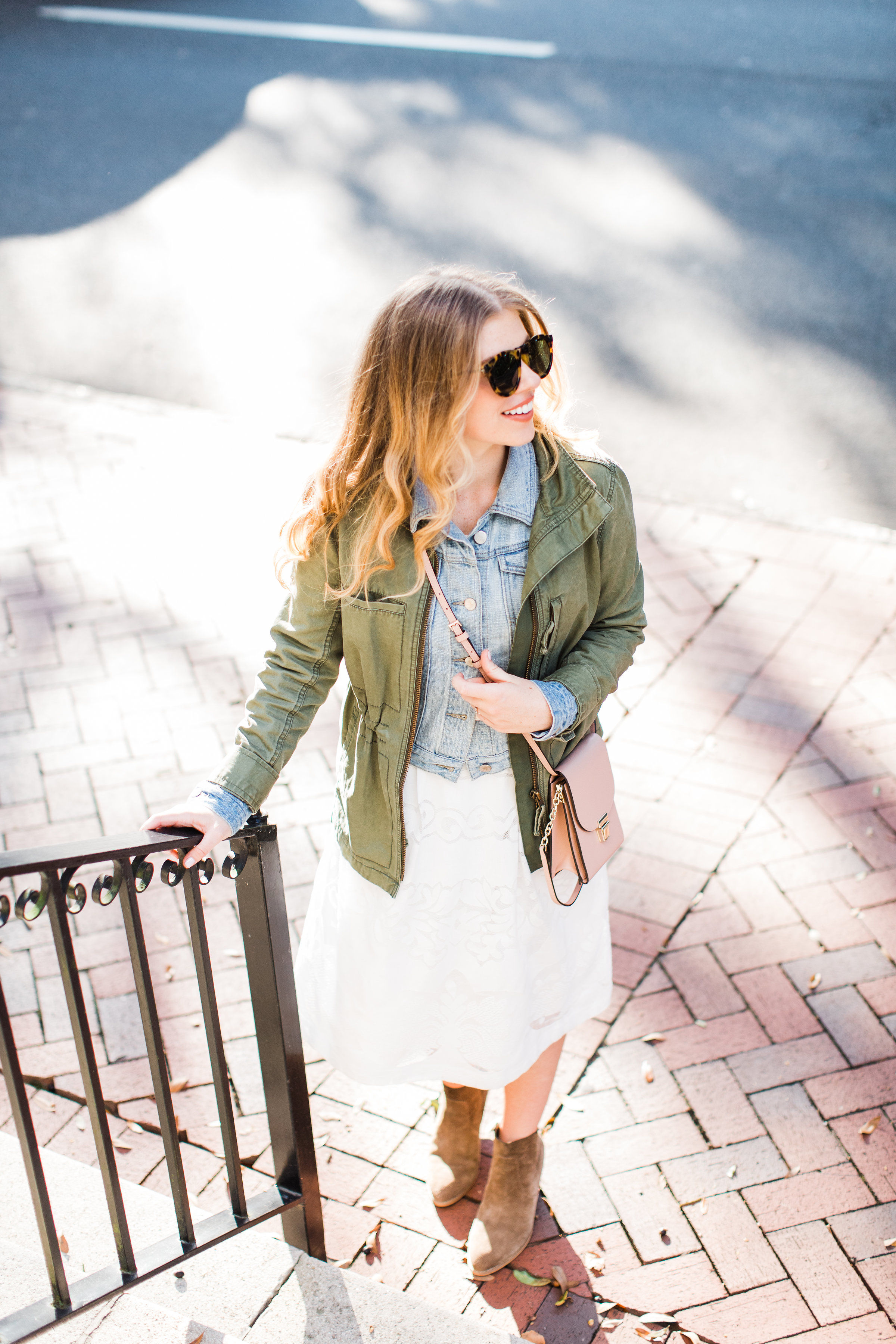 To show case the versatility of a midi skirt, I've styled the item three ways for various occasions.
Look one is pretty casual and comfy with a polished off feel thanks to the tote and sweater blazer. A perfect combination for weekend brunch, Saturday errands, casual lunch meeting, or hitting the pumpkin patch for cinnamon donuts and cider.
While look two is a little more feminine. The blush tones and metallic pumps also provide a more dressy feel. This look would be great for church, Sunday brunch, date night, or drinks with the gals. Once cooler temps arrive, another layer or a turtleneck my be required.
Look three is casual, cool, and comfy. Definitely a great option for cooler temps. I would wear this combination to a local brewery for some taste testing + time with friends. Or a more casual day date or date night with Joshua. If your office is a little on the casual side, I would say this look would work for that as well.
Catch up on previous capsule wardrobe posts: How to Build the Ultimate Fall Capsule Wardrobe and How to Build the Ultimate Fall Capsule Wardrobe: Accessories.