The five most instagrammable Charlotte coffee shops!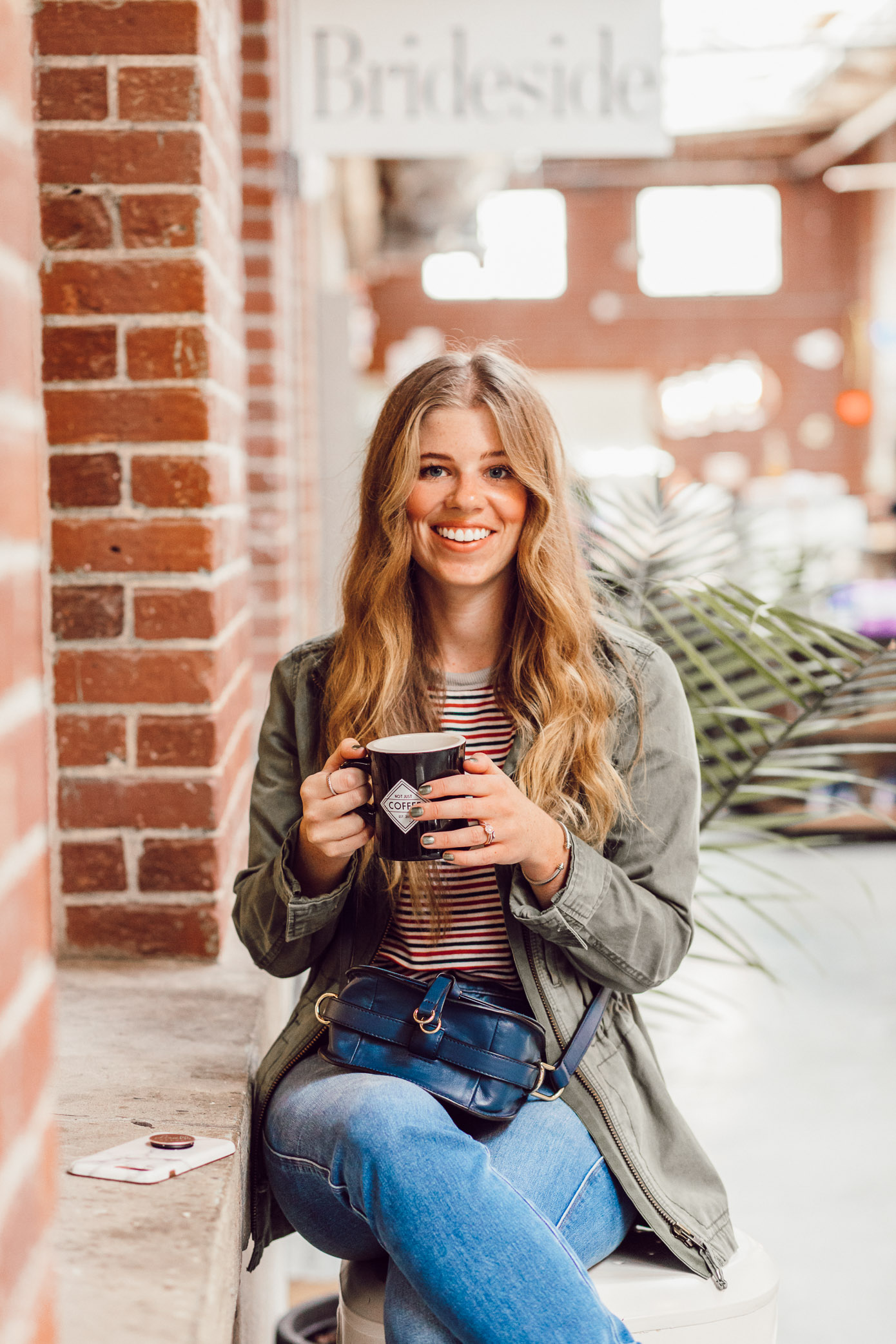 Happy Tuesday friends! Yesterday absolutely flew by and I feel that is how this whole week is going to go. Don't hate it one bit as my best friend's bachelorette party is this coming weekend. However, I have SO much to get done! So hopefully it doesn't fly by too quickly! 
Earlier this year, after attending NYFW, I shared the most instagrammable coffee shops in NYC and y'all LOVED it! So I thought I would share the most instagrammable coffee shops in Charlotte.  I just recently started hitting up coffee shops more and have found quite a few gems in Charlotte!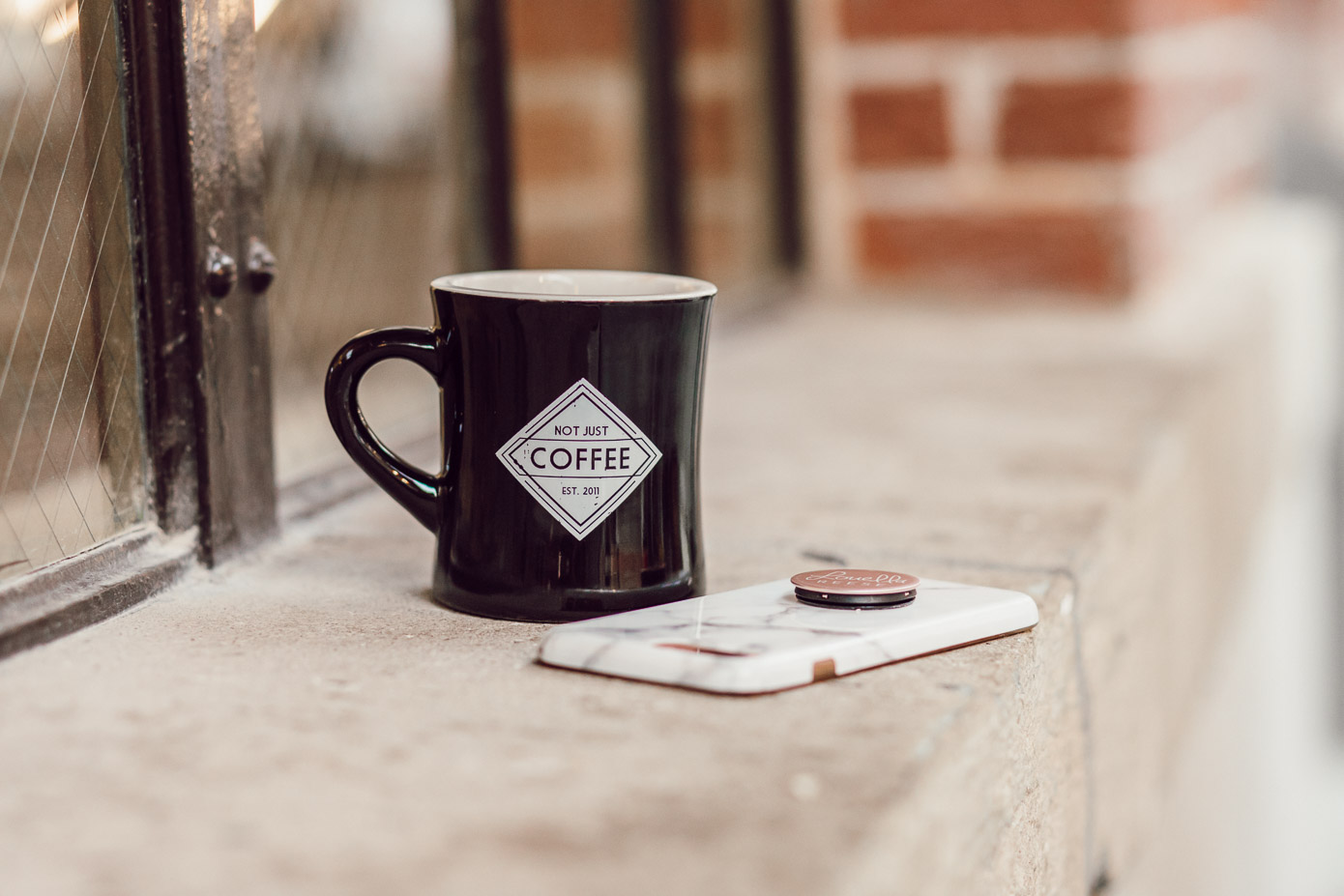 Most Instagrammable Charlotte Coffee Shops 
Not Just Coffee has a variety of locations in the Charlotte area. My two favorites though, have to be inside Atherton Mill and inside Tabor/SOCO Gallery. Those are the two most instagrammable spots. The Tabor/SOCO Gallery location offers a high end men's boutique (with some preppy, hipster vibes) and an art gallery. Hello awesome backdrops for your photos! And the Atherton Mill location is the backdrop for the photos in today's post. While it's inside (obviously haha) this spot offers a lot of natural light and greenery. 
This is my absolute favorite coffee shop in Charlotte. Mainly due to the fact that is has a very different vibe from all the other coffee shops in Charlotte. There is lots of natural light and everything is blue and white. Aka the decor is right up my alley! Their coffee bar has the prettiest blue and white painted tile (perfect for holding your coffee up against and snapping a picture). They also have a vintage inspired espresso machine (in white). And lastly, the bathroom wallpaper is even Instagram worthy! Oh AND their food is INCREDIBLE (and totally Instagram worthy) – order the "Plough Boy's" grit bowl – you'll thank me later.
My favorite brewery/restaurant is also one of the prettiest little coffee shops. Check out their coffee bar. Tell me that set up isn't absolute goals? The perfect mix of industrial and greenery + natural pieces. So you may know if you have followed Louella Reese for a while now, I don't actually like coffee haha. So I always get hot green tea and Suffolk punch as the prettiest presentation of their green tea. It comes on a beautiful wooden board with an adorable little mug and spoon.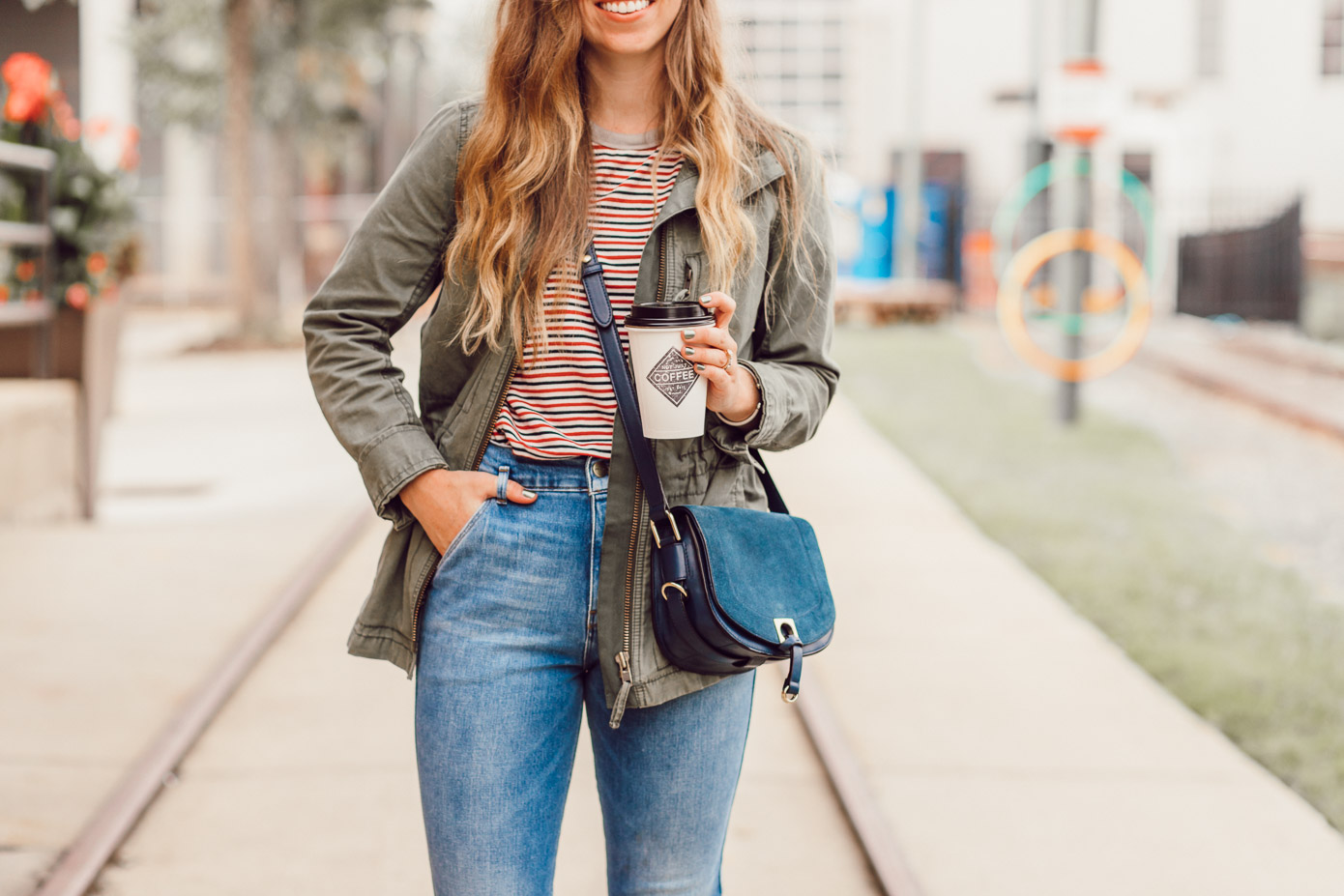 I just recently popped into this coffee shop while uptown with Joshua. We didn't actually get anything but I can tell you just about everything in this coffee shop is instagrammable. They have the coolest set up and an awesome spread of items you can shop. As well as candy filled jars that are just too cute. I'm pretty sure you could spend a full day in here snapping Instagram worthy photos. It is on the darker side in their, serious moody vibes with industrial touches.
Another darker, moody coffee shop with lots of natural wood and industrial vibes (noticing a trend here?). Parliament has a great long window across one full side of the coffee shop that looks out to the city. Sitting up at the bar against the window is definitely my pick! Gives you lots of natural light to snap your coffee/tea and delicious pastry (that have so many good ones). 
So there you have it, the five most instagrammable Charlotte coffee shops! Hopefully this helps you out for your next coffee break if you're local to Charlotte or  have a visit to the Queen City planned. If you have other favorites, comment below! I would love to check them out.