Simple, easy and clean. This is my M.O. when it comes to beauty as of late. Okay really since beauty started being a thing for me. However, the clean part is new and it is something I am very passionate and excited about. I love the hunt of finding incredible products that are not only that but also clean. That is a real win! Especially when I can share them with you and y'all share that same excitement! 
In addition to the simple, easy, and clean, budget-friendly is also very important to me. I don't like to break the bank when it comes to beauty because it is so not necessary! There are several clean budget-friendly makeup options available that are wallet friendly and will do wonders for your skin/overall look. 
So with that, here's a look into my make-up bag. My budget-friendly makeup favorites: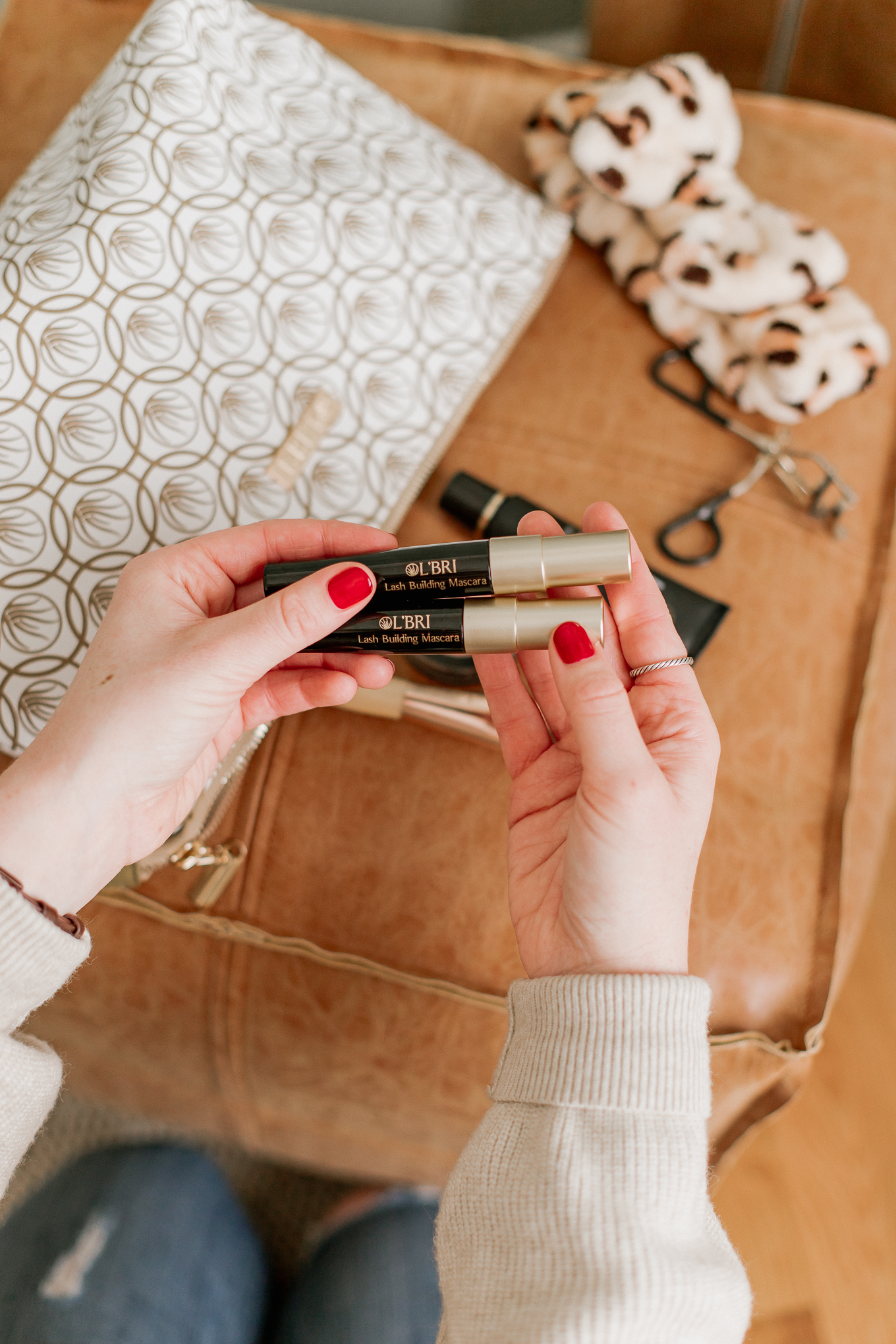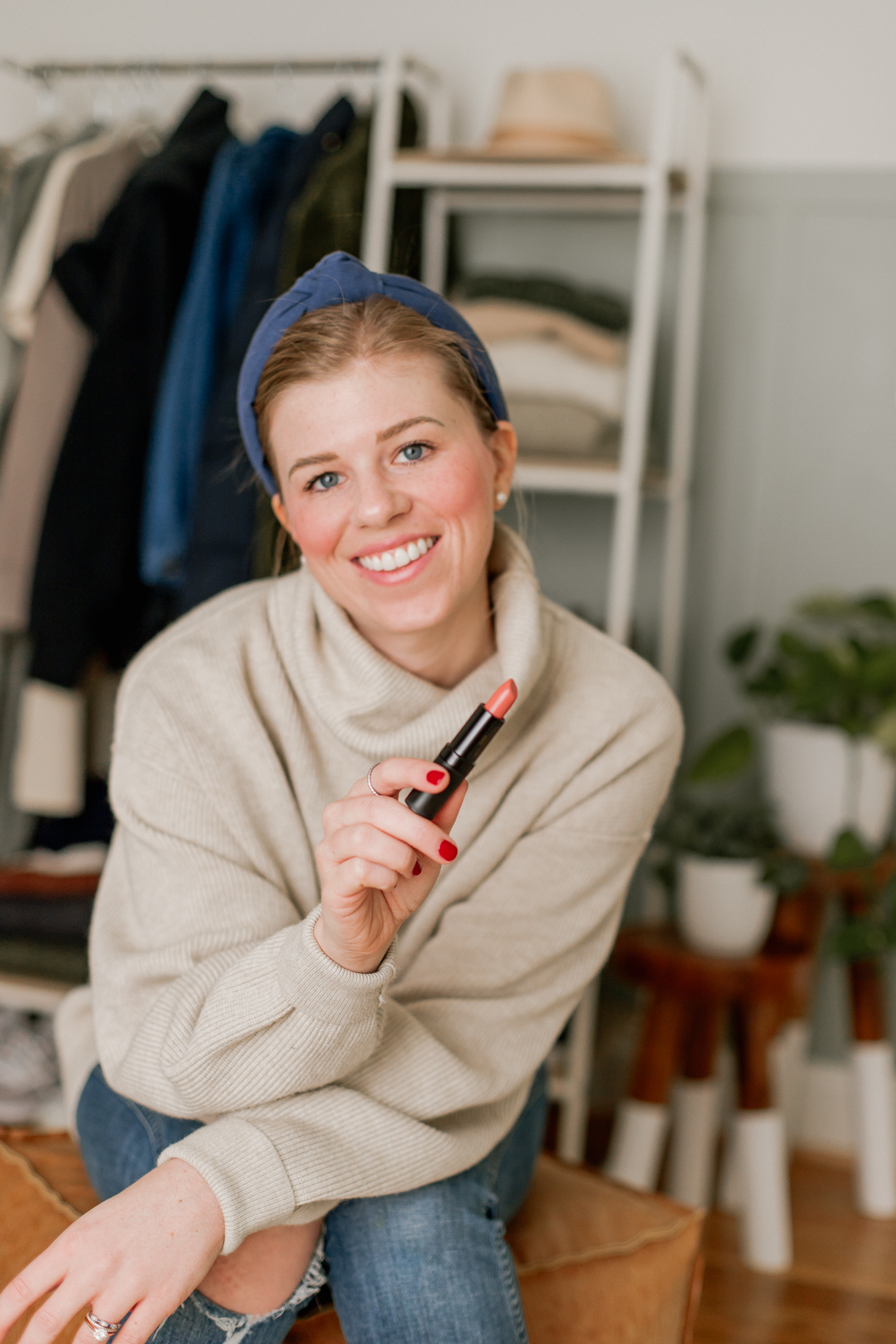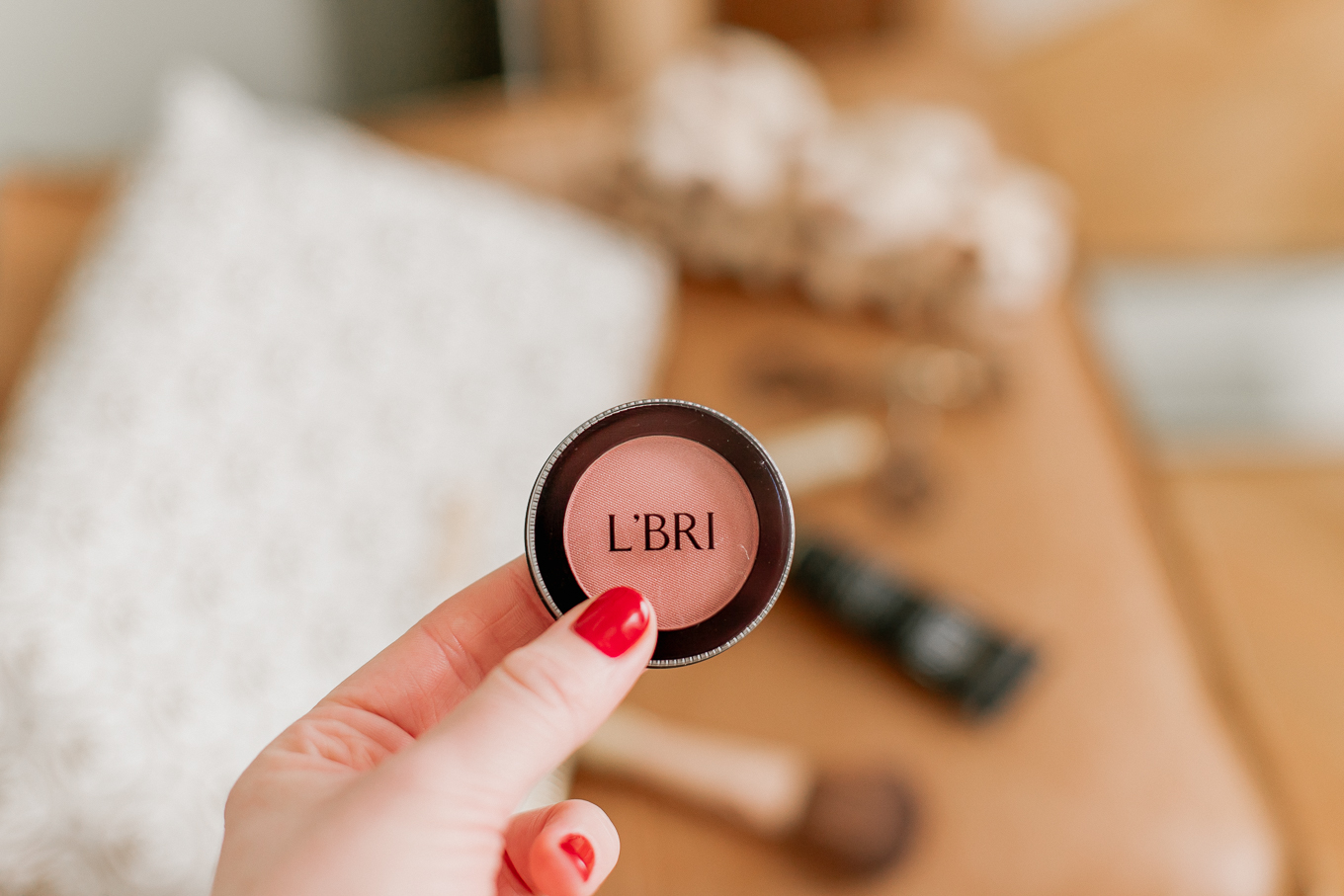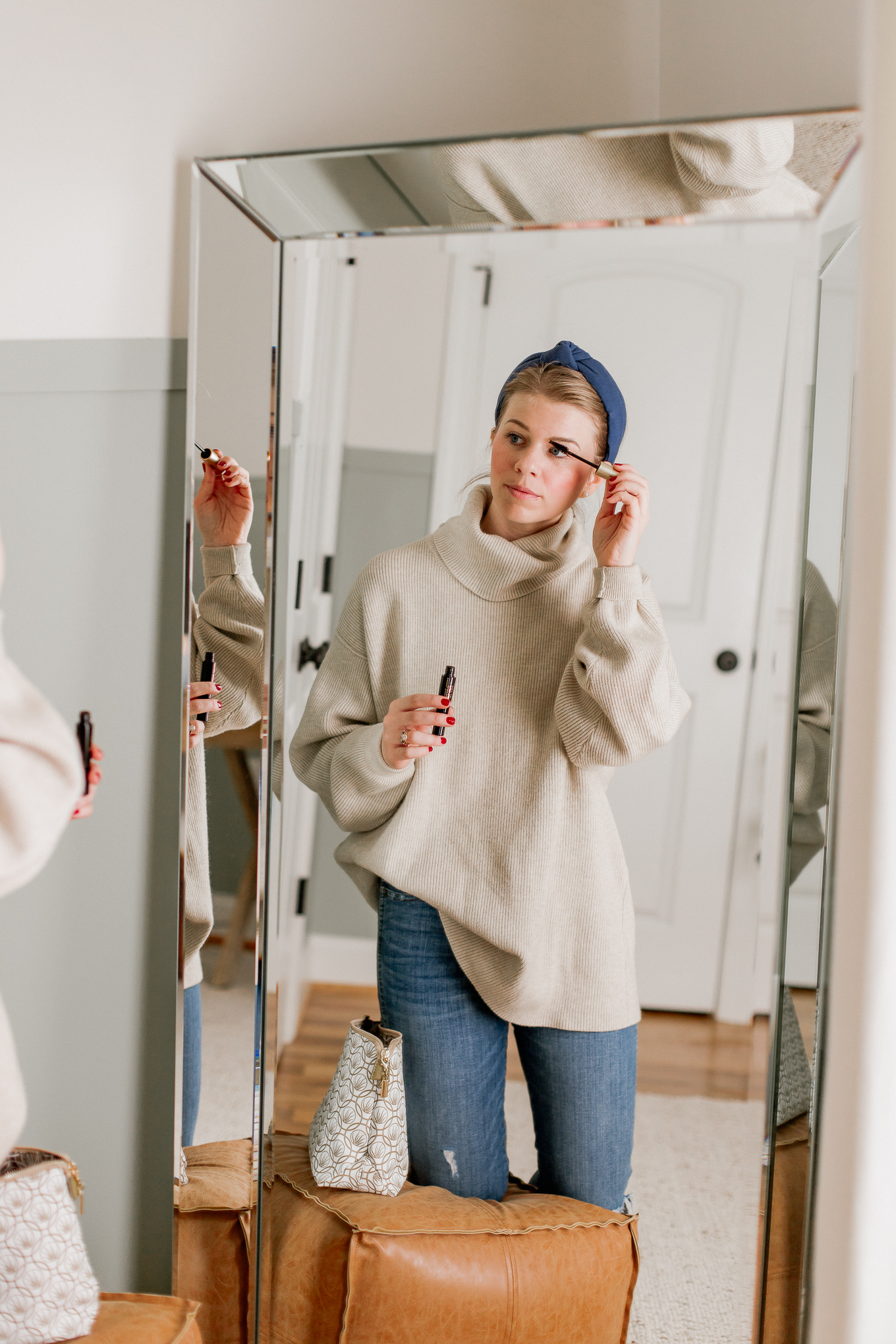 flawless finish foundation (bare): I chatted a bit about this foundation last summer when I shared my Two Minute Vacation Make-up. However, it is not only the foundation I reach for on vacation but also everyday! 
This silky-smooth foundation provides a flawless, buildable finish without accentuating lines. While hydrating it also controls oil. Win-win! With other foundations I have been left feeling dry within minutes after applying but that is never the case with this foundation. It is so light and hydrating that I often time forget I am even wearing it! Which I think we can all agree is a huge win when it comes to make-up! 
believable finish blush (soft mauve): I am a blush girl through and through! Never afraid of too much blush although I do truthfully have to tone it down sometimes – I get a little too excited putting it on. But I digress. Blush can warm up cool-toned, fair skin. It can also brighten sallow or tired skin. It even adds depth to darker skin tones. Basically blush provides you with a more healthy, vibrant looking complexion. 
So what I'm saying is, blush is important! And finding the right one is of most importance. I absolutely love L'BRI's believable finish blush because it is long-lasting and goes on evenly providing that natural, healthy glow. It is also available in 12 different shades offering the perfect shade for everyone!
lash building mascara (black and black/brown): Another item I chatted about last summer, L'BRI's lash building mascara has become my go to mascara the last year +. This smudge-free, non-flaking mascara is great for bigger, longer, thicker lashes that don't clump together. The specially tapered brush provides thicker, longer lashes at the outer corners while the narrow tapered end applies mascara evenly to the shorter, inner lashes. Basically, it is mascara goals! I also love how this mascara stays put all day long. A very important feature!
lipstick (desert rose): A close second to blush, lipstick has become one of my favorite makeup items to buy and wear. For me, the perfect shade is a little on the pink side of coral. So this desert rose lipstick from L'BRI is perfection! It is similar to a nude but with a little more punch of color. 
This lipstick has maximum lasting power for lips that are smooth, moist and kissable (hello Valentine's Day)! With aloe for healing, shea butter and jojoba oil for conditioning. Vitamin E and grapeseed oil fight free radicals and help minimize fine lines.
A big thank you to L'BRI Pure N' Natural for sponsoring this post! And thank you for supporting the brands that make Louella Reese happen!