A long overdue half-up topknot tutorial! A simple style for everyday and three ways to style it!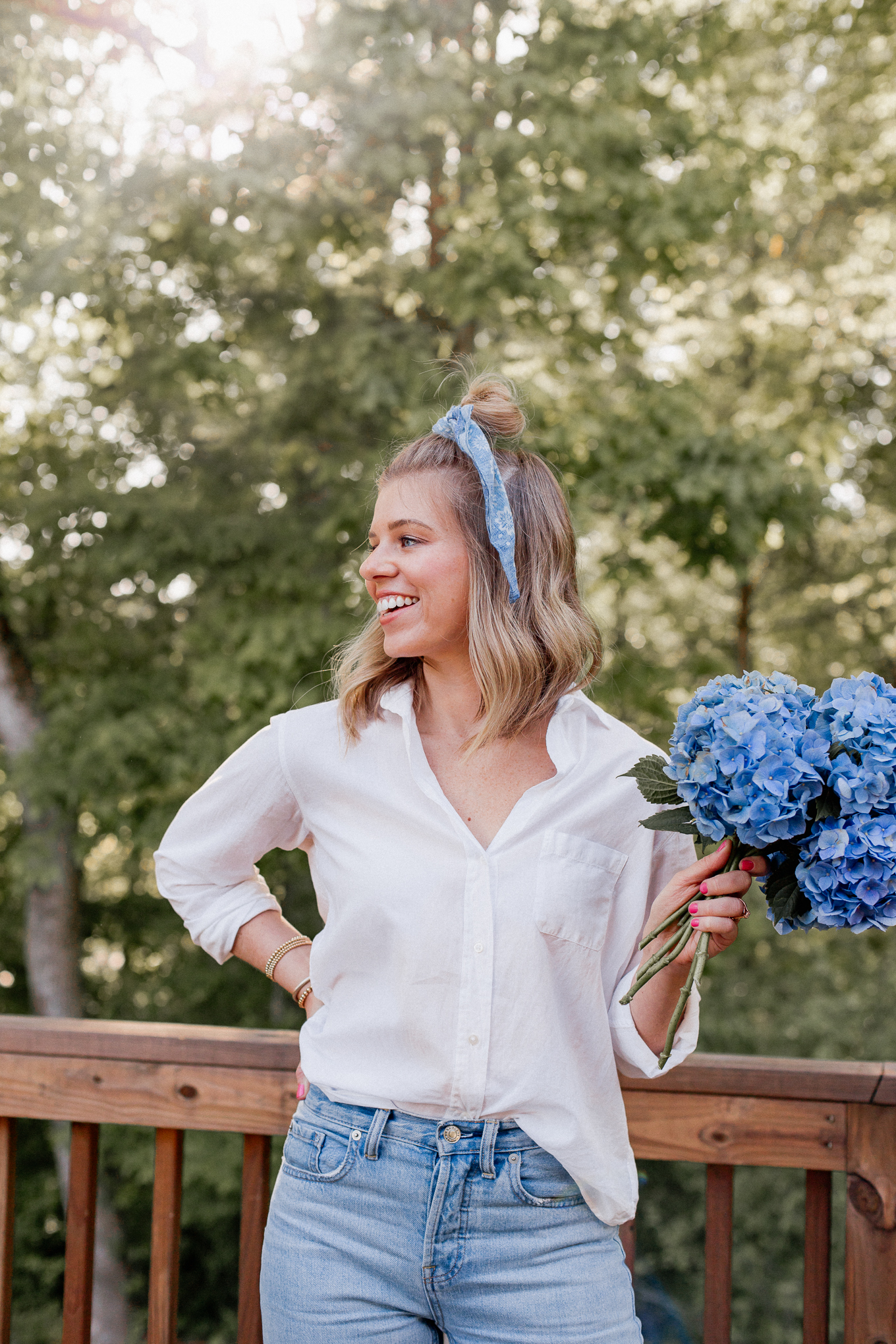 Recently I've been receiving several questions about  my go to hairstyle – a half-up topknot. Since cutting my hair short this has become my regular do. It keeps the hair out of my face but also still looks cute and pulled together. My mom calls it the blogger bun and Joshua calls it my mullet do. However, I call it a half-up topknot and couldn't love it more!  
So today, I'm sharing how I do the do with a half-up topknot tutorial. Well actually three! Below you will find a video showcasing the three ways I often style my half-up topknot. Each provides a little bit different of a look! The best part about this do (all three stylings) is that is so quick and easy. It only takes a minute or two and you're good to go. So let's get right to it…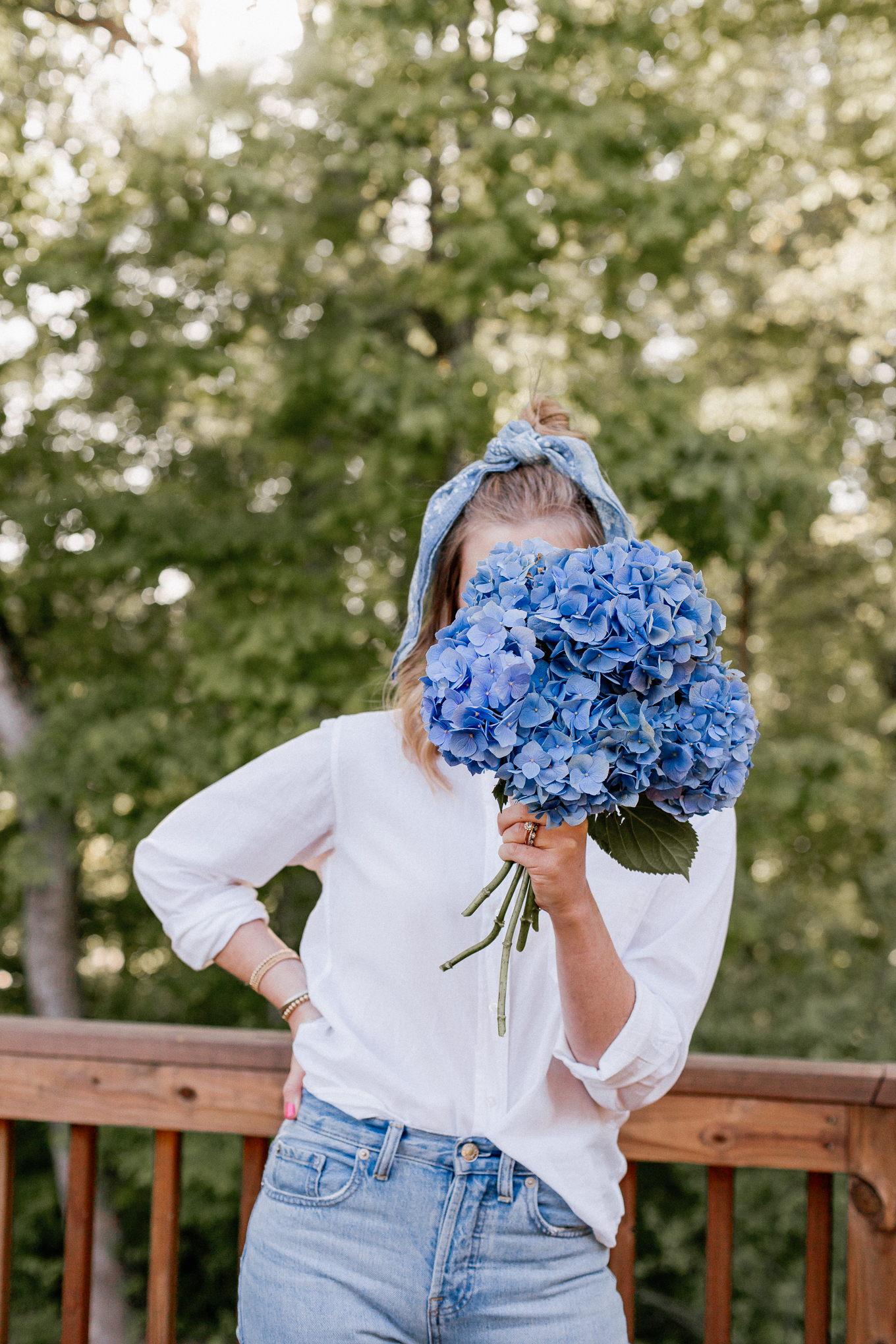 View this post on Instagram

 

 
Topknot 1: Messy, Playful Topknot
This is my go to of the three styles. It is the quickest + easiest of the three. So simple to throw up and go!
Grab a scrunchie
Pull up the top section of your hair
Secure scrunchie
Topknot 2: More Polished Topknot
This is the style I lean towards when wearing a half-up topknot to events or out with friends + family. A little more polished and secure. Stays all day without needing any touch-ups. Especially if you add a spritz or two of hairspray.
Use a standard hair tie (I like the cloth ones)
Pull up the top section of hair
Secure with hair tie
Add bobby pins as needed to secure and polish the knot
Topknot 3: Accessorized Topknot
I find myself opting for this styling as temps rise. If you're anything like me warm weather brings out the playful, accessory loving side of you! A bandana is the perfect playful hair accessory.
Add a bandana to your messy or more polished topknot
Wrap from front to back, then back to front
Secure with a knot
Shop the Post

ANY QUESTIONS, ASK ME ON INSTAGRAM! I WOULD LOVE TO SEE YOUR LOOK, SHARE YOUR PHOTOS ON INSTAGRAM AND TAG ME @LOUELLAREESE.