Sharing a 2020 goal update – what's been accomplished and what I need to work on!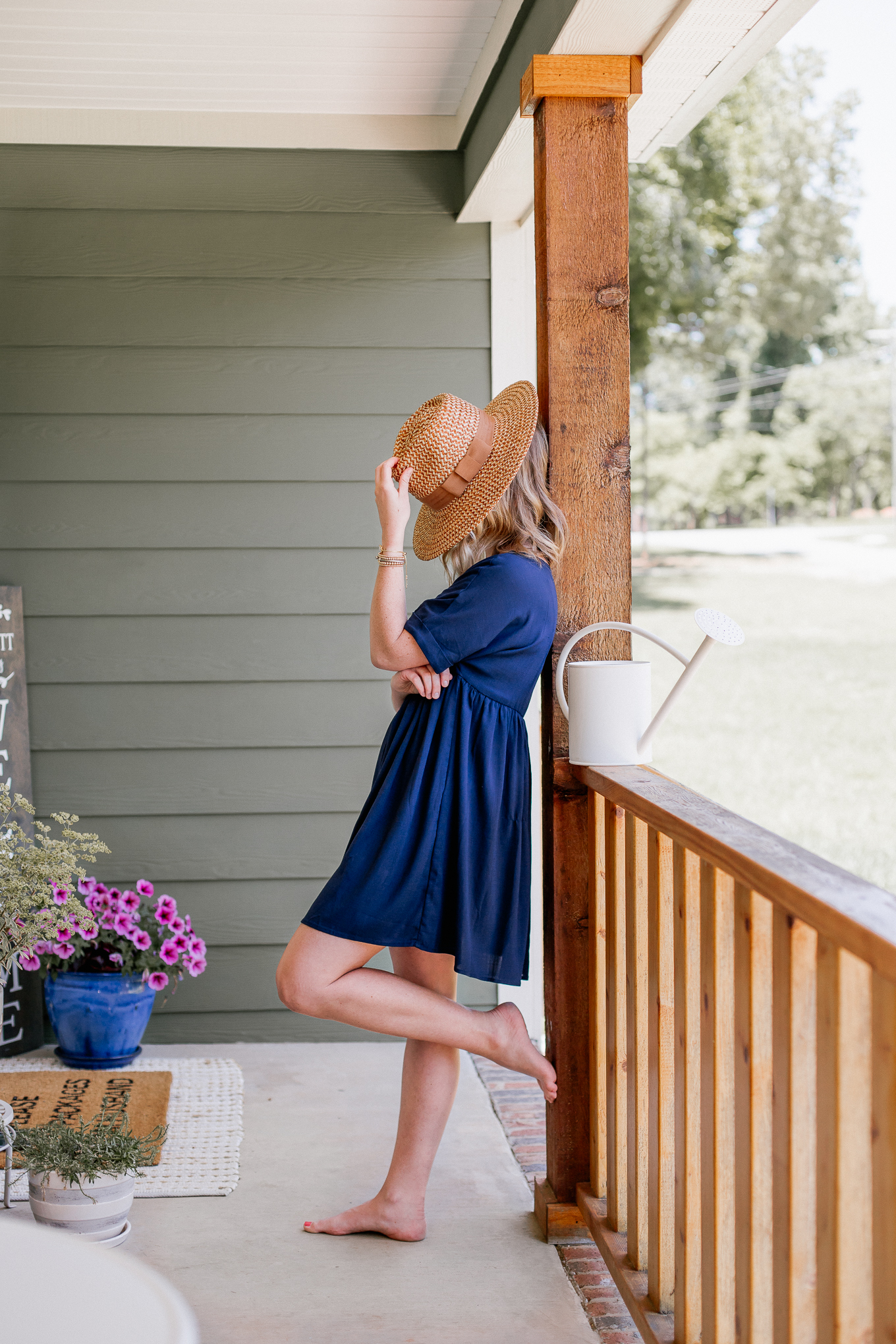 Early this year I shared 20 Things I Want to Make Happen in 2020 and since we're heading into month six of 2020 (how crazy is that?) I thought I would share how I'm doing with those 20 things. Obviously 2020 hasn't turned out as so many of us had imagined and the circumstances have limited the ability to cross some items off the list. However, I'm determined to make the best of 2020 and make as much happy as possible. Thought a little update may help hold me accountable and maybe inspire y'all as little as well!
So let's dive into a little 2020 goal update – what's been accomplished and which ones I need to work on…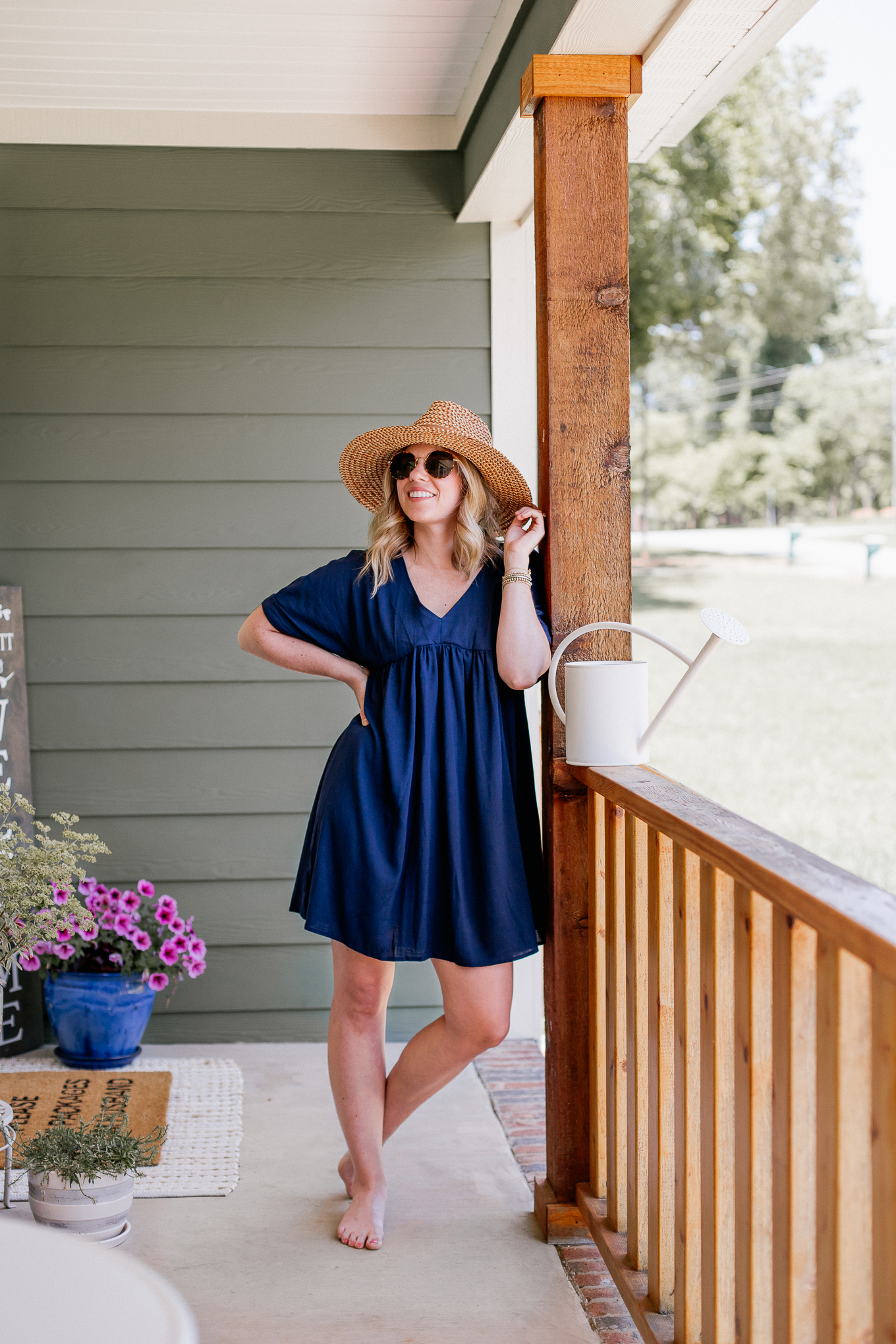 TRAVEL TO NEW PLACES
With the pandemic we unfortunately have had to cancel several trips including Austin, Texas and Jackson Hole, Wyoming. Which were on my travel list for 2020. I did however cross Memphis, Tennessee off the list right before the pandemic hit. Which I am thrilled I was able to do! Memphis is such a cool town and boyyyyy do they have some really great food! It is the perfect town for a gals getaway or couples weekend. I put together a travel diary recapping the trip – which included some of the coolest/most beautiful AirBNBs ever!
ATTEND NYFW
Another trip/experience I was able to get in early this year! We didn't luck out in terms of weather however the shows, presentations, and meetings did not disappoint! We did decide if we attend again we'll make it a super quick, jammed pack 48 hours. Four days absolutely kicked our butts this year haha.
CREATE A COUPLE OF FLORAL SPACES IN OUR YARD
Quarantine gave us a lot to make this happen. We completely updated the flower bed in front of our front porch with hydrangeas and boxwoods. So far one out of two hydrangeas is thriving – the other two are surviving haha. The boxwoods are also doing really well and luckily do not require a lot of work. I would highly recommend them if you are looking for some greenery in your yard.
We also added an additional flower bed to the other side of our front steps. Same plants there as well.
SHARE MORE FWTFL RECIPES & MEAL PLANS
This has happened on Instagram stories, not at all here on the blog. So I need to work on this one!
TAKE THE TIME FOR SELF CARE EACH WEEK
Quarantine has really helped/encouraged me to make time for this and make it happen! More on this below but definitely more face masks, hair masks, longer skincare routines, and all of that good stuff.
TAKE MORE BREAKS
Honestly, I don't know if I have been great at this! In some ways I feel as though I have taken more but in other ways I feel I haven't stopped at all. So this one is staying on the list and needs a little work!
BE MORE CREATIVE WITH MY HAIR
Nope. Hasn't happened. Here's a very creative second half of the year!
PLANT A FRUIT & VEGETABLE GARDEN
We did it! Mostly Joshua haha but I helped plant. Joshua did a lot of research on what plants would thrive in our yard, what to plant next to what, and what to add to your garden to make it a successful one. So far they are all looking great and I am VERY excited to have some fresh veggies. We already have quite a few herbs growing vigorously.
LEARN TO PLAY THE BANJO
Another honest moment, I completely forgot about this goal – whoops! Here's to hoping I'm a quick learner haha.
DO A FACE MASK AT LEAST ONCE A WEEK
Y'all I have ROCKED this one haha. Not only have I been doing at least one face mask each week but more like two or three. It has been soo nice and my face is really showing the benefits of it!
A few of my favorite masks:
Counter+ Charcoal Face Mask
Luna Bright Brightening White Clay Mask
Buff City Soap Mask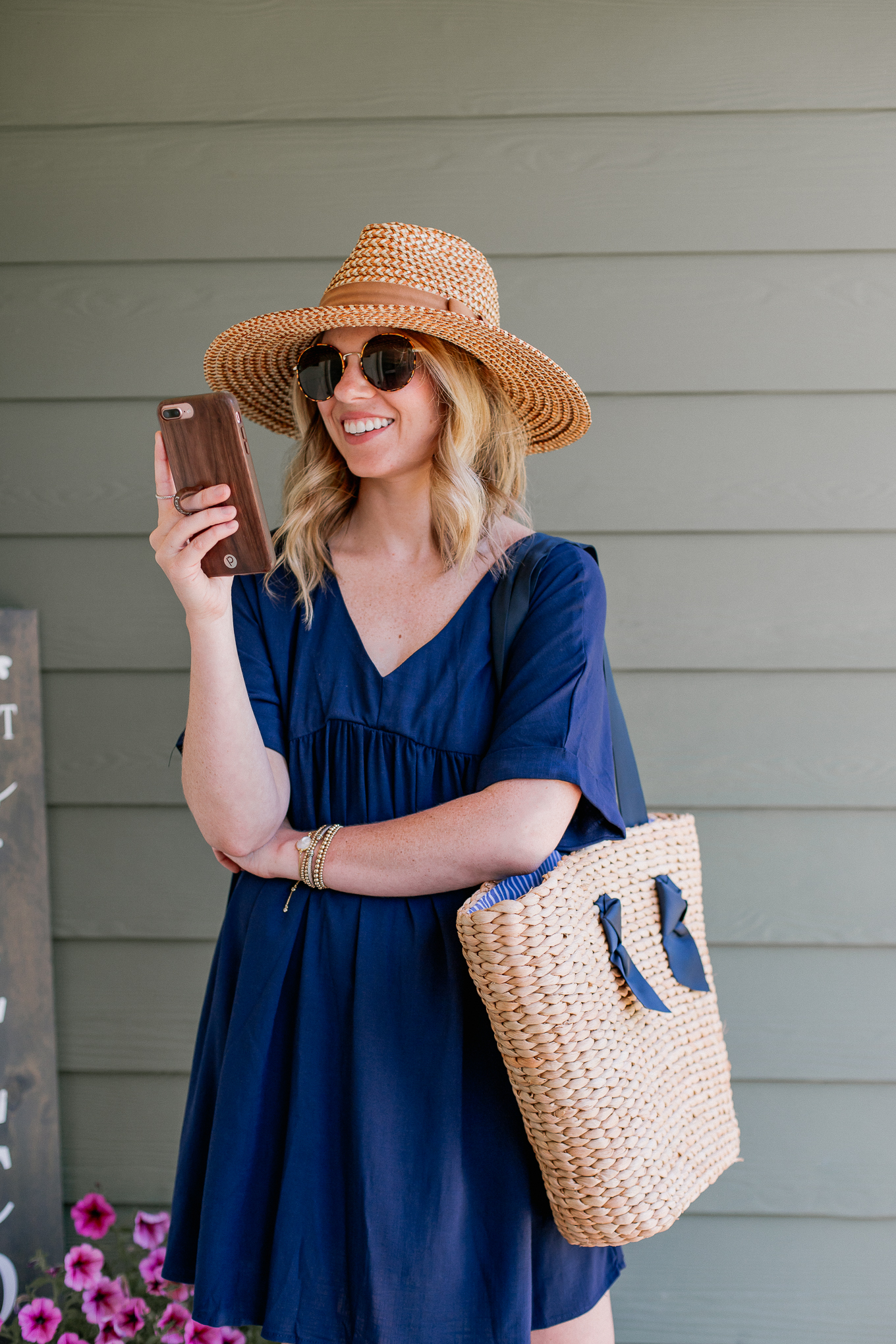 SPEND MORE TIME WITH FAMILY
Due to the pandemic we haven't been able to see family in person as often as we would like. However, we have been connecting with them via phone, FaceTime, and Zoom a lot more often. I truthfully have never chatted with my family so often on the phone.
DO MORE FOR THE COMMUNITY
We have done a couple things – donating to a few local charities, purchasing gift cards during the quarantine from small boutiques + restaurants, and working to encourage others to do the same. We definitely want to do more and get more involved as we can!
What are some of your favorite ways get involved?
CREATE MORE HOME CONTENT
Ehhh doing okay with this one. Have a lot more I want to share and put together! One post I loved and y'all seemed to as well (it was the number one viewed post in May) our front porch update. Planning to share our gallery wall project soon. As well as a couple of painting projects, living room update, and some shelf styling.
PLAN MORE #BLOGGERSPLANAPARTY CONTENT
Another goal affected by the quarantine. We haven't had the ability to get together but hopefully the second half of the year we'll be able to.
Any type of parties you'd be interested in us putting together for inspiration?
DO A NO SPEND MONTH
Quarantine definitely made this impossible! Found myself shopping online pretty often – thinking I'm not alone in this. It was an easy/fun way to pass time and update spaces we were spending all of our time in. But I'm thinking sometime in the late summer or fall.
SPLURGE ON SOMETHING MAJOR
Still planning what I want to splurge on!!
DO MORE YOGA
The first few months of the year I was taking at least one or two classes a week at On Track Yoga in Mount Holly. They were making me feel sooo good! A lot less tension and more flexible. Not to mention more relaxed and centered. Yoga really is so good for the body, mind, and soul. Lately, I have been taking classes online with Above Yoga.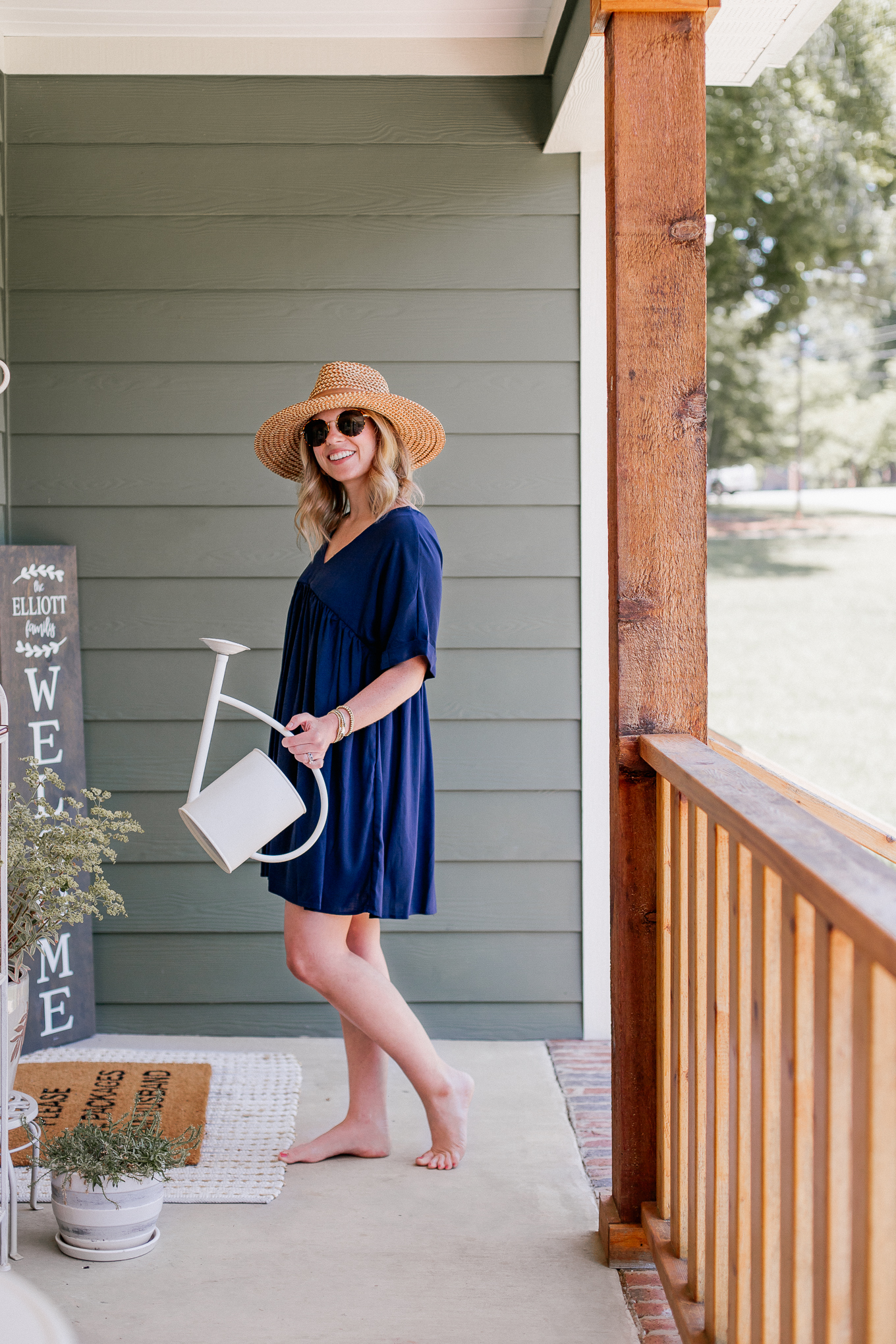 If you were sharing your 2020 goal update, how would you be doing? COMMENT BELOW AND share.