Sharing all of my recent purchases – clothing, home decor, and a couple of random items! Plus what's in my cart now.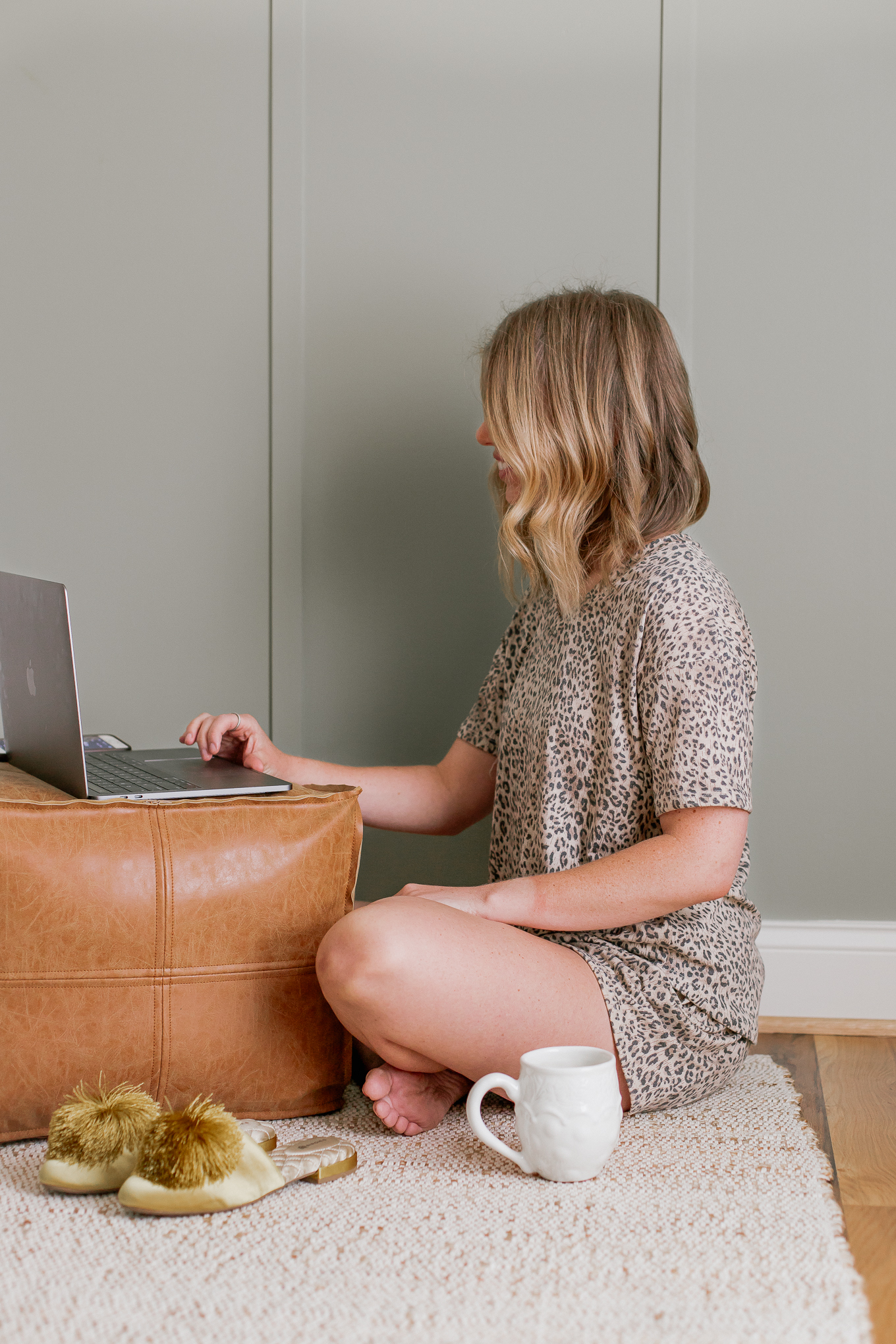 With all of the amazing sales lately and more time at home, my online shopping carts have been quite full. I have the feeling the same may be true for some of you as well! So I thought it would be fun to share recent purchases as well as what is currently sitting in my online shopping carts. A few items didn't make the cut after being delivered but several of them did. Probably too many haha. Below I am sharing them all including why I returned what I returned and if I would recommend it for others.
Recent Purchases
Clothing & Accessories
Eyelet Embroidered Maxi Dress – returned. Sadly this dress completely overwhelmed me. Which I was truly so sad about as it is my dream dress. So feminine, delicate, and absolutely beautiful. I would highly recommend it for those over 5'4" – it is not made for us shorties.
Neutral Button Front Maxi Dress – returned. Another dress I loved but was too big. I would have ordered in a smaller size but it was sold out. It is available in other colors/patterns in several sizes. My recommendation is to size down if you're in between sizes. I'm typically a small or extra small and I went with the small but wish I had opted for the extra small.
Floral A-line Mini Dress – returned. I absolutely LOVED the pattern and colors for the summer season but just didn't love the fit of the dress. Another I think would be better on those taller than 5'4" – the length was a little off for me.
Ribbed Midi Dress – returned. Ordered this dress being 100% certain I wouldn't love it on myself but wanted to give it a go. The dress surprised me, I didn't completely hate it. In fact I found it to be quite flattering! But in the end decided it was a style I wouldn't find myself wearing often. If this style is your kind of style though I would 100% recommend scooping the dress up – the fabric is soft, flattering, and very comfortable.
Eyelet Embroidered Midi Skirt – returned. Another one I was quite sad about. Much like my dream dress above this was my dream skirt. But again it was too big. I ordered a small and should have gone with the extra small. If you're between sizes or can typically wear one or the other, go with the small size.
Side Slit Linen Midi Skirt
Smocked Waist Tiered Midi Skirt – since my dream midi skirt didn't work out above I tried this one to replace it. The skirt surpassed my expectations and will be worn on repeat all summer long. A great basic to wear with so many of the tops in your closet. I would say this one fits true to size. I ordered a size 0.
Belted Linen Pleat Shorts – fell in love with these preppy shorts in the light khaki green. The linen material is perfect for the summer season. These fits a little smaller than the skirt, I ordered a size 0 and returned to exchange for a size 2.
Large Woven Straw Tote – another straw tote, exactly what I need – NOT! But I saw it and had to have it. I love the strap options – very different from any other straw bag I have seen. It is super light weight and amazing quality. Definitely recommend if you're in need of a straw bag or just a straw addict like myself.
Ultra High-Rise Denim Shorts (also available here) – I have NEVER been a denim shorts kind of gal. In fact I have truly hated them. But have listened to gals rant and rave about this brand so decided to finally give them a try. Well, now I understand all of the hype. They're comfortable, flattering, and turned this gal into a denim shorts wearing kind of gal. I have heard that their sizing kind of varies per style. I would say this style fits true to size.
Fray Boater Hat – hi my name is Laura Leigh Elliott and I am a hat addict. This hat is so different though from my others – love the super casual vibes.
Blue Tie Dye Swimsuit – to be delivered Thursday.
For the Home
Acacia Serving Tray – we recently received a new coffee table (more on that soon!) and needed a tray for essentials + decor. This one is absolutely beautiful – looks like it's $50-100+ and the quality is amazing. I highly recommend!
Medium Rope Baskets (3) – LOVE these! Have four of the smaller version. Plan to use these medium size baskets on the shelf of the console table below.
Woven Rop Console Table – to be delivered sometime this week.
Linen Light Filtering Curtains – waiting on these to be delivered. They have been delayed so I have another week to wait.
Moss Green Washed Linen Pillow Covers – to be delivered Thursday.
Light Khaki Green Washed Linen Pillow Covers – to be delivered Thursday.
Miscellaneous
Mosquito Repellent Bands – I shared these on Instagram stories and y'all were VERY into them! Apparently we are all loved by the mosquitos. I am happy to report that when I wore these I didn't get a single mosquito bite and y'all that NEVER happens! Will be wearing these every summer evening when outside from here on out.
Pine Silicone iPhone Case – our new iPhones arrive today so a new case was in order.
iPhone Screen Protector – we are all about a screen protector. I drop my phone five plus times a day and Joshua just likes the protection for his – I don't know if he's ever actually dropped his haha way more careful than I am.
What are some of your recents purchases?
What's in my cart now
Moss Linen Boucle Lumbar Pillows and Moss Linen Lumbar Pillows – trying to decide which ones would look best on our living room chairs.
Leather Handle Market Backpack – have had this on my wish list for quite some time!