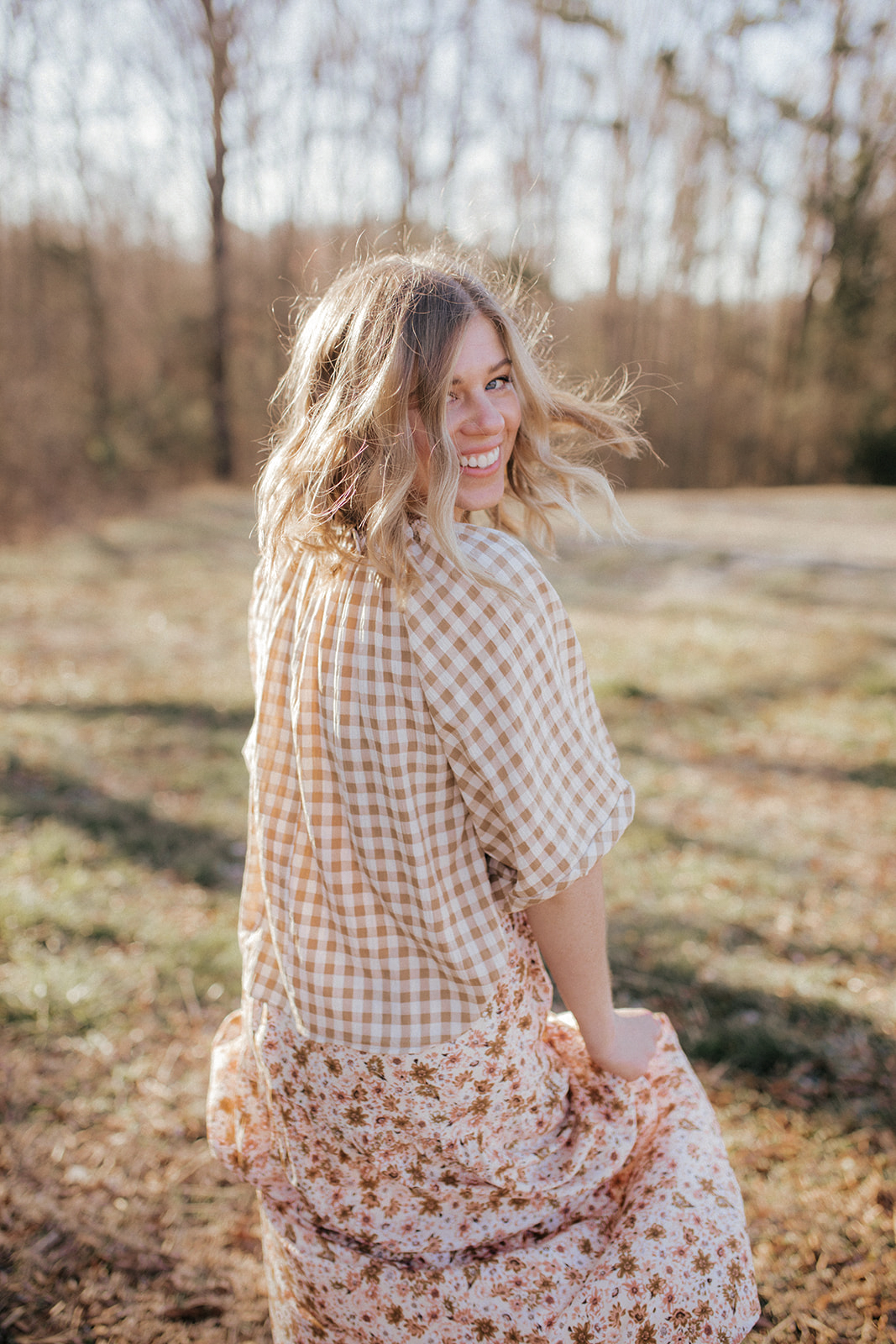 First off, thank you so much for the love and support with yesterday's brand launch! I could not be more thankful for y'all or more excited about this new chapter. If you missed yesterday's post, I shared a little about the new brand design and the future of Louella Reese. In it I mentioned my focus has really shifted to share what I truly love & sparks joy. If 2020 taught me anything it was to focus on the good and do things everyday that spark joy!
The joy we feel has little to do with the circumstances of our lives and everything to do with the focus of our lives.

Russell M. Nelson
Joy isn't something we see all the time but rather when we look for it, joy can be found all around us – in some of the simplest things. Shifting our focus allows us to see the things that bring us joy more often and fill our lives with it! Putting together my mood board for the new Louella Reese brand really helped me pinpoint and focus on things that bring me joy – so I wanted to expand on that there! Hoping to inspire you to create your own list of items, things, people, and experiences that bring you joy – let's shift our focus and find more joy!
5 Things that Spark Joy for Me
These five simple things bring me the most joy in this season of life!
Fresh Flowers
All of the pretty flowers blossoming everywhere are bringing me so much joy! I've been making a point to stop and truly soak in their beauty. Especially the spring flowering trees, like cherry, saucer magnolia, dogwood, and crabapple trees. While my allergies may not love them I can't help but want to spend all of my time outdoors looking at them.
Sun-Filled Days
Continuing on with nature, sun-filled days bring me the most joy! With a moody winter and a very rainy last few weeks, sun-filled days feel so awakening, inspiring, and refreshing! A very natural mood-booster. To soak in and enjoy them as much as possible during the week, I have been working from the kitchen or on the back deck. Also taking mid-day walks around the neighborhood and post-work walks with Joshua when he's working from home.
Facial Steams & Extended Skincare Routines
A little, sometimes a lot, of self-care brings me loads of joy! Weekly facial steams are now something I very much look forward to – this is the facial steamer I use. Since Sundays are my favorite days I typically save my facial steams for Sunday evening, a great way to end the weekend. If I am in need of a little stress relief/break throughout the week I'll spend 15 minutes post-dinner treating myself to a little facial steam. Whenever I partake in one I also indulge in an extended skincare routine. Two types of cleansers, a serum, a beta-retinol, moisturizer, eye serum, and occasionally an overnight mask for extra hydration.
Slow weekend mornings followed by a hike or walk with Joshua
One of my favorite indulgences that fills me with joy while also filling my love tank, is a slow weekend morning with Joshua! I love following one with an early afternoon hike at usnwc or a walk at a local park. Truly my ideal way to spend a Saturday or Sunday.
Putting together themed menus & hosting
Once we were able to have small get togethers again I realized how much joy it brought me to put together a themed menu and host our friends. Recently we have hosted a group of 4-5 friends for brunch and plan to do so again this coming weekend! Creating a menu, setting the table, cooking the food, and hosting all bring me so much joy! I find myself searching Pinterest quite often and saving all of the pins for entertaining inspiration – all while filling with excitement for an upcoming get together!
what are a few things that spark joy for you?
photos by Jennifer Austin Photography