Sharing some tips for spring layering! Including how to layer your favorite new dress.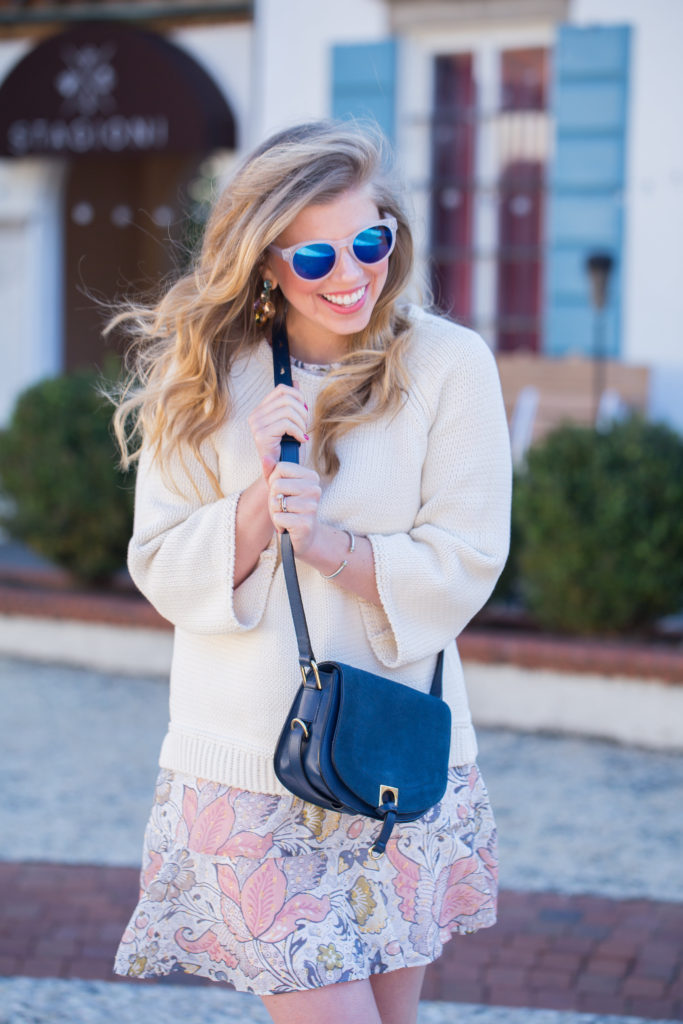 photos by amanda moss // back seat photography
sweater, on sale // dress // handbag, similar // booties // sunglasses // cuff
So I've shared before that one of my favorite way to style and transition dresses is pulling a sweater over top. So I'm here, doing it again. Pulling a sweater over your new favorite Spring dress is a great way to start wearing it now. Before the temps rise and you can wear the dress on it's own. As you can see in today's post and this post, I typically go with a cream/ivory solid sweater. This way the dress can still really stand out and take center stage. Now you obviously don't have to stick with a cream/ivory sweater but go with one of the colors included in the pattern on your dress. This will help pull the look together.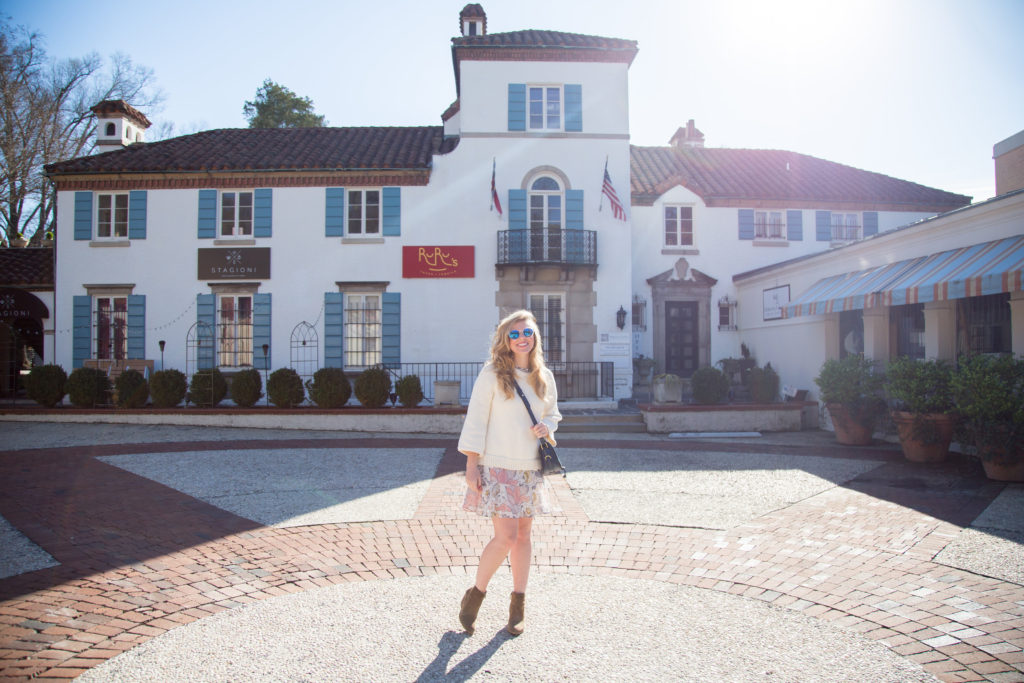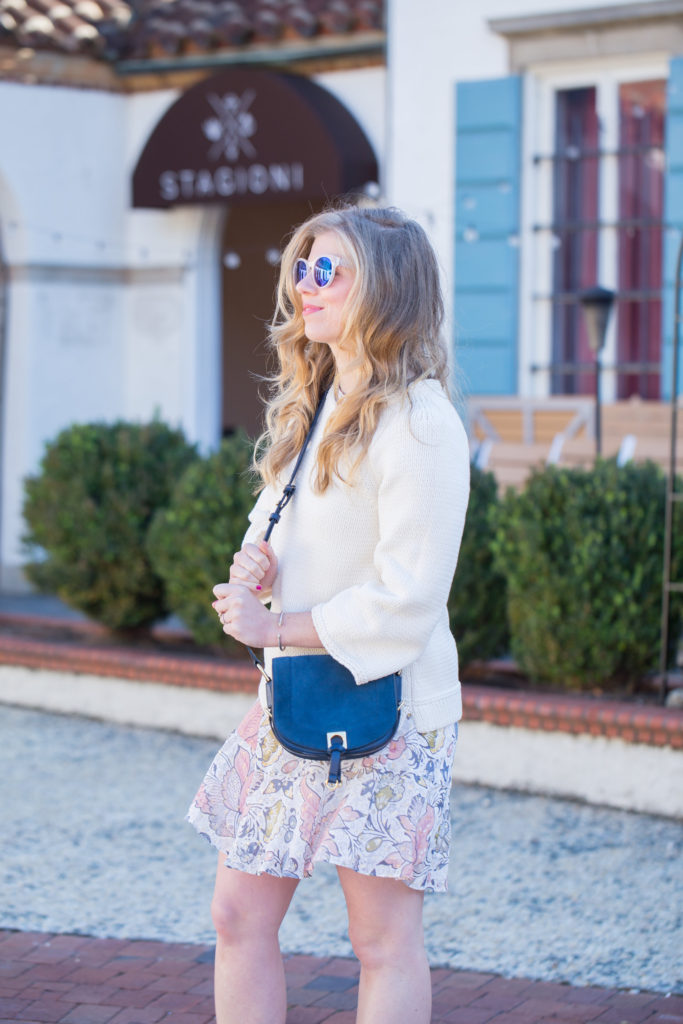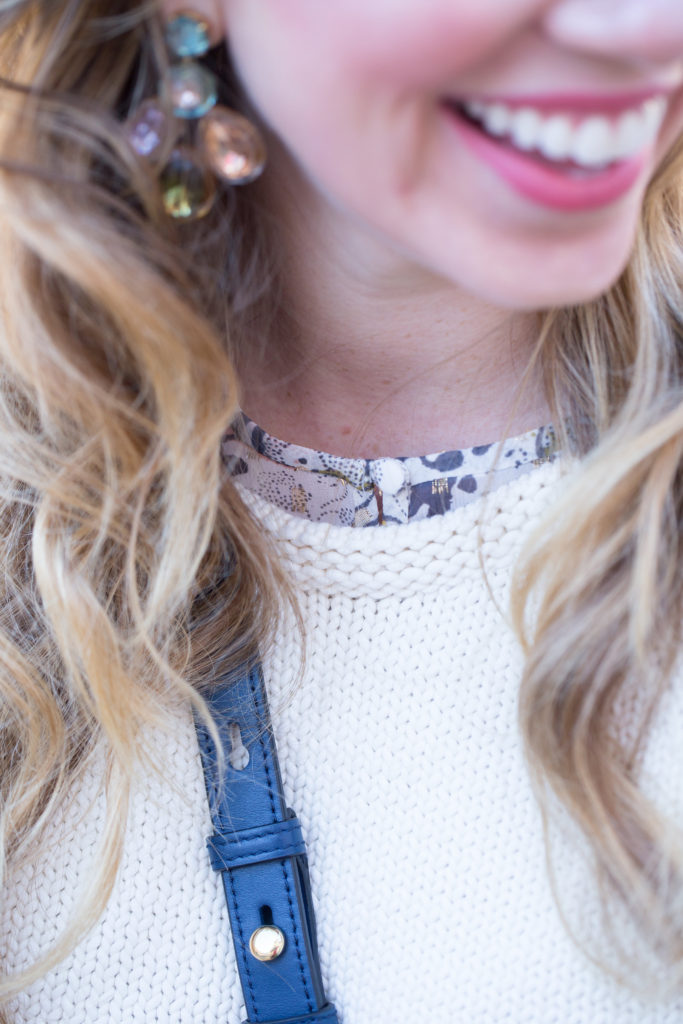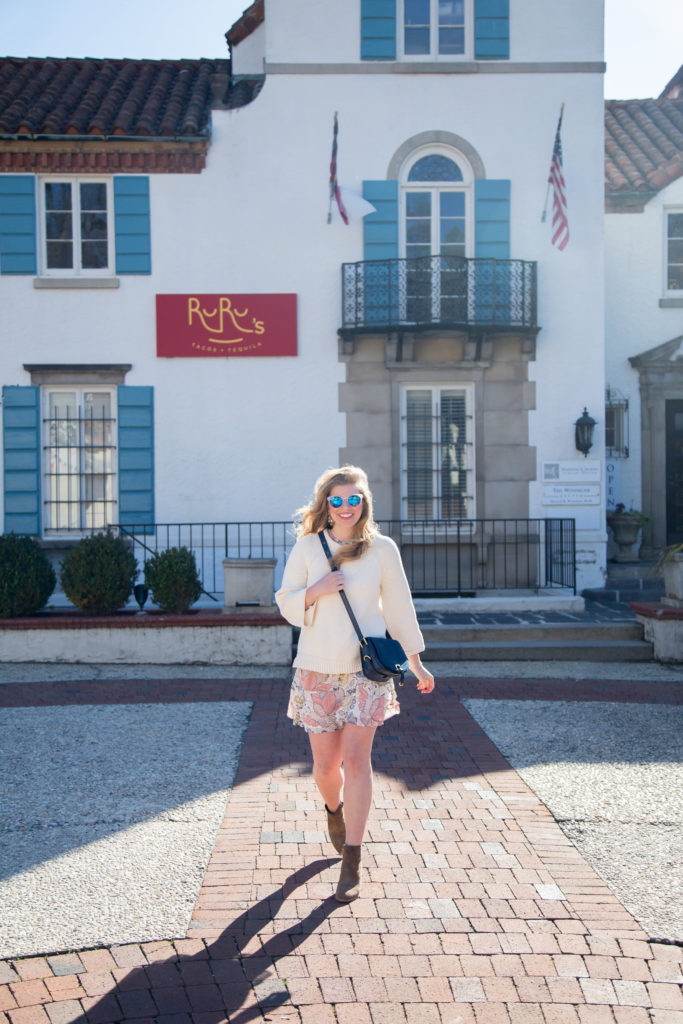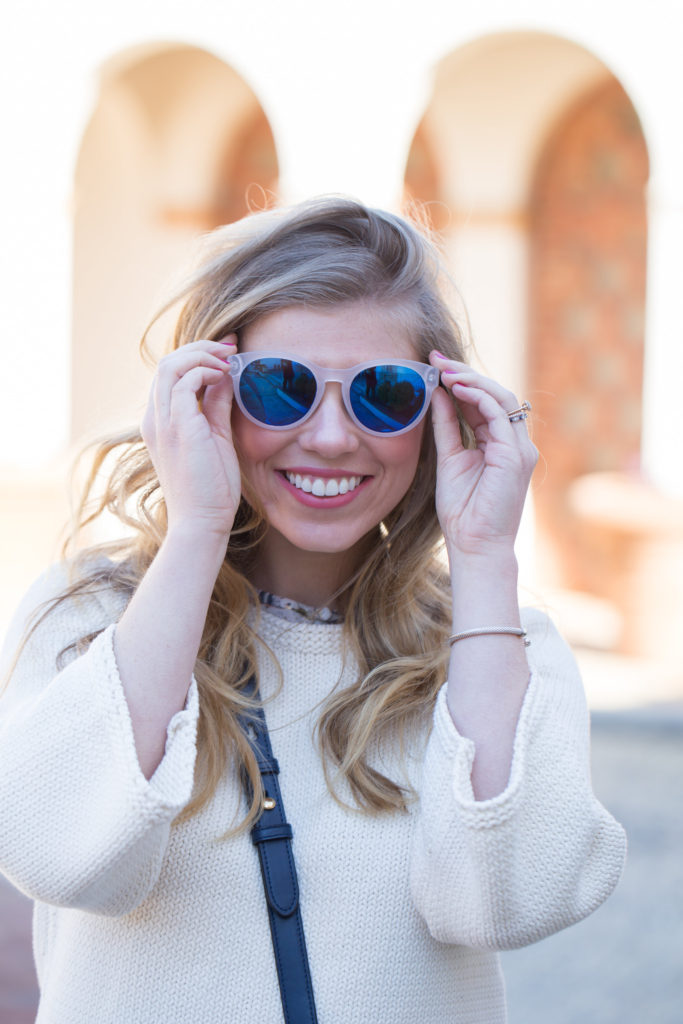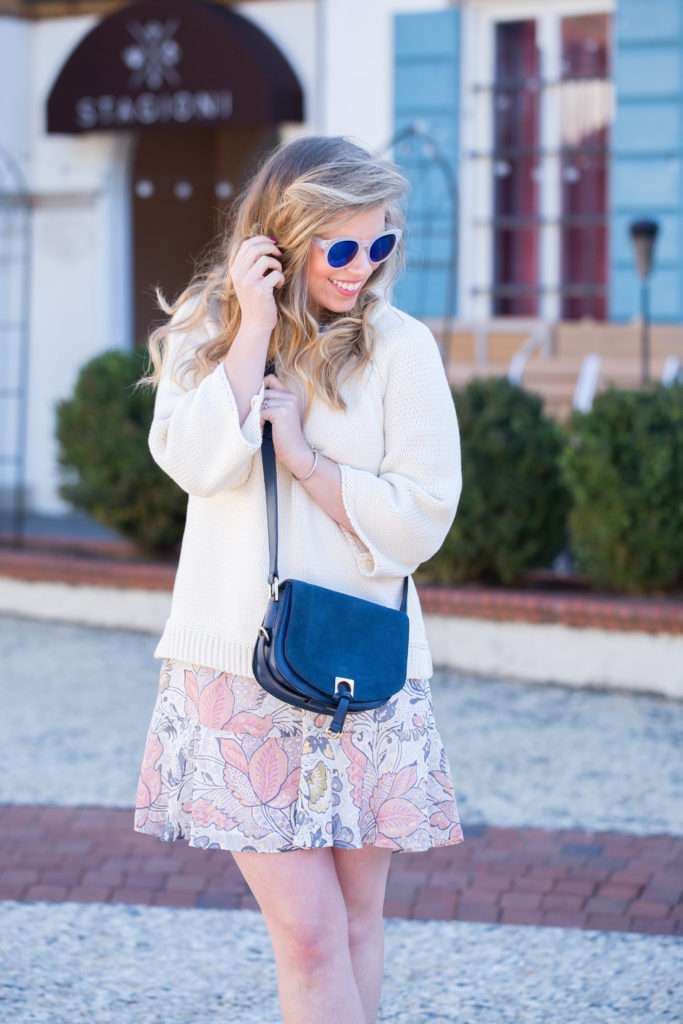 sweater, on sale // dress // handbag, similar // booties // sunglasses // cuff
The shape of this sweater is so fun and makes it extremely easy for layering. Even though the sweater featured in this post was my favorite for fall, I think this one in today's post, wins my all time favorite. The sweater is really structured which is important when layering over a dress. Additionally, the sleeves have great space, another huge perk when layering. This dress has flutter sleeves but you'd never know it as this sweater hides them well.
As if you needed another reason to love this sweater…it's currently on sale and an additional 40% off! Therefore, it's only $27 woot woot!