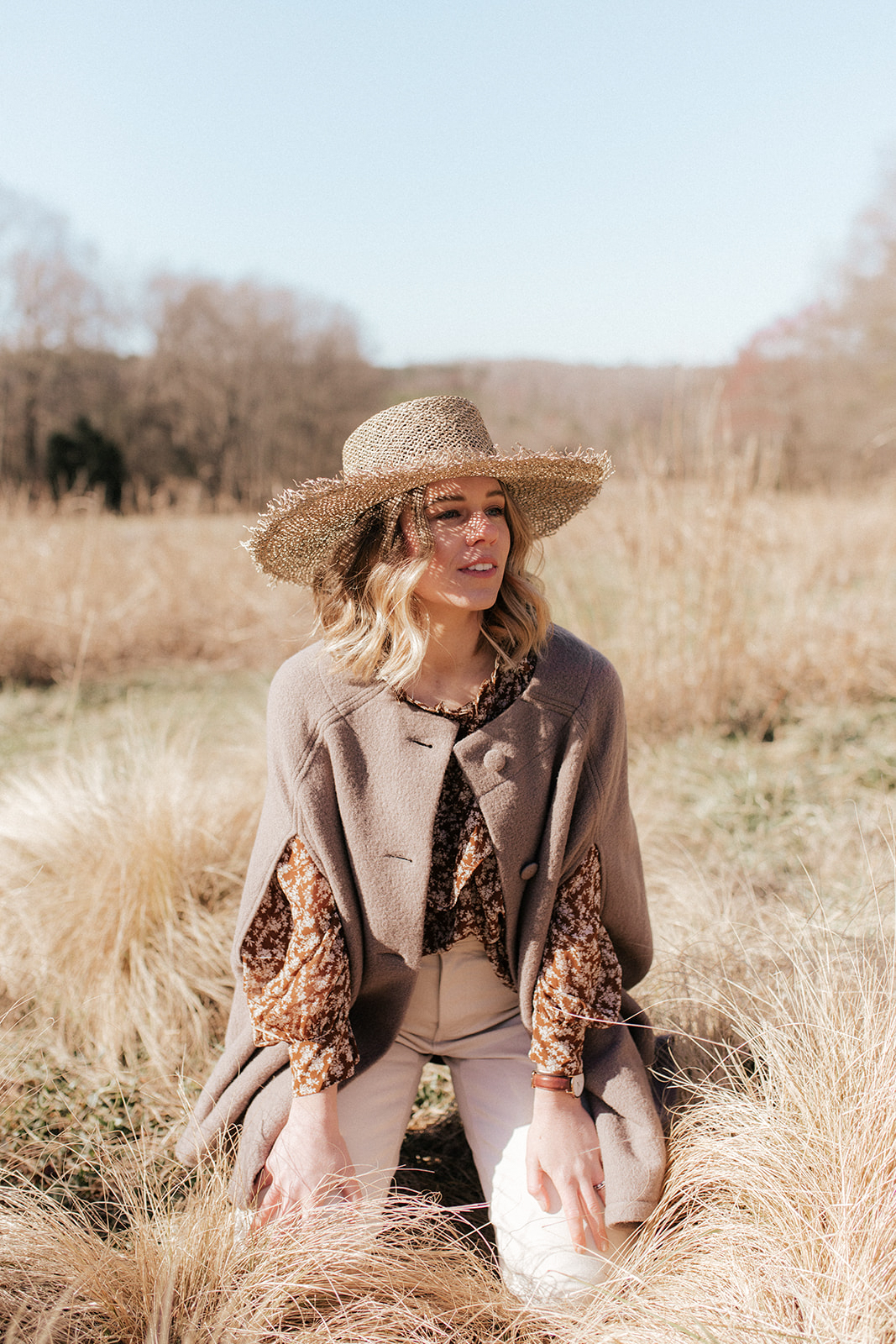 Welcome to Louella Reese, my name is Laura Leigh! I am a thirty-something living outside of Charlotte, NC with my husband Joshua in our first home. Here we are planting our roots and creating a home that truly warms us. I started Louella Reese in 2014, and it has been such an incredible journey, experience and blessing over the years. This space started as a creative outlet for me, and since has become my little corner of the internet to share what I love. Whether that be style, clean beauty, interiors or travel, bringing you content and products that I hope you will love as much as I do and inspire you more than ever before. Thank you for stopping by, I hope you enjoy! xo Laura Leigh
If you are wondering where the name Louella Reese came from…it was created from a variety of sources. Including my nickname as a child (given to me by my grandpa), Lou. My grandmother's name, Alda (which inspired Ella), whom I received my love of fashion from. And finally, Reese, my sweet Yorkshire terrier. Sadly, she passed away two years ago but will forever live on as the mascot of Louella Reese.
Thank you for stopping by, I hope you enjoy Louella Reese!
xo Laura Leigh
---
Recent Featured Press
---
Disclosure
Louella Reese is part of a few affiliated programs, meaning that commission can be earned from certain links on Louella Reese through clicks or purchases made by those who visit the site. You can find the privacy policy for RewardStyle (the affiliate program I use) here. All views shared reflect my personal style and opinion! All items gifted will be indicated by "c/o" (courtesy of) and sponsored posts will be stated. Read Louella Reese's full privacy policy here.
I aim to provide unbiased editorials. However, I wish to disclose that (i) I sometimes receive free products from marketers that I sometimes review or discuss in our editorials, and (ii) I may run advertisements on my site concerning some of those products or companies that sell them (and other products sold by such companies) for which we sometimes receive compensation.
---
All images are my own unless otherwise noted. The usage of any images or content on Louella Reese is not permitted without written permission or proper credit provided. Proper credit would include a link back to Louella Reese directing traffic to the location where you can find the image or content.