Sharing a holiday party outfit idea and Lipsense review + giveaway!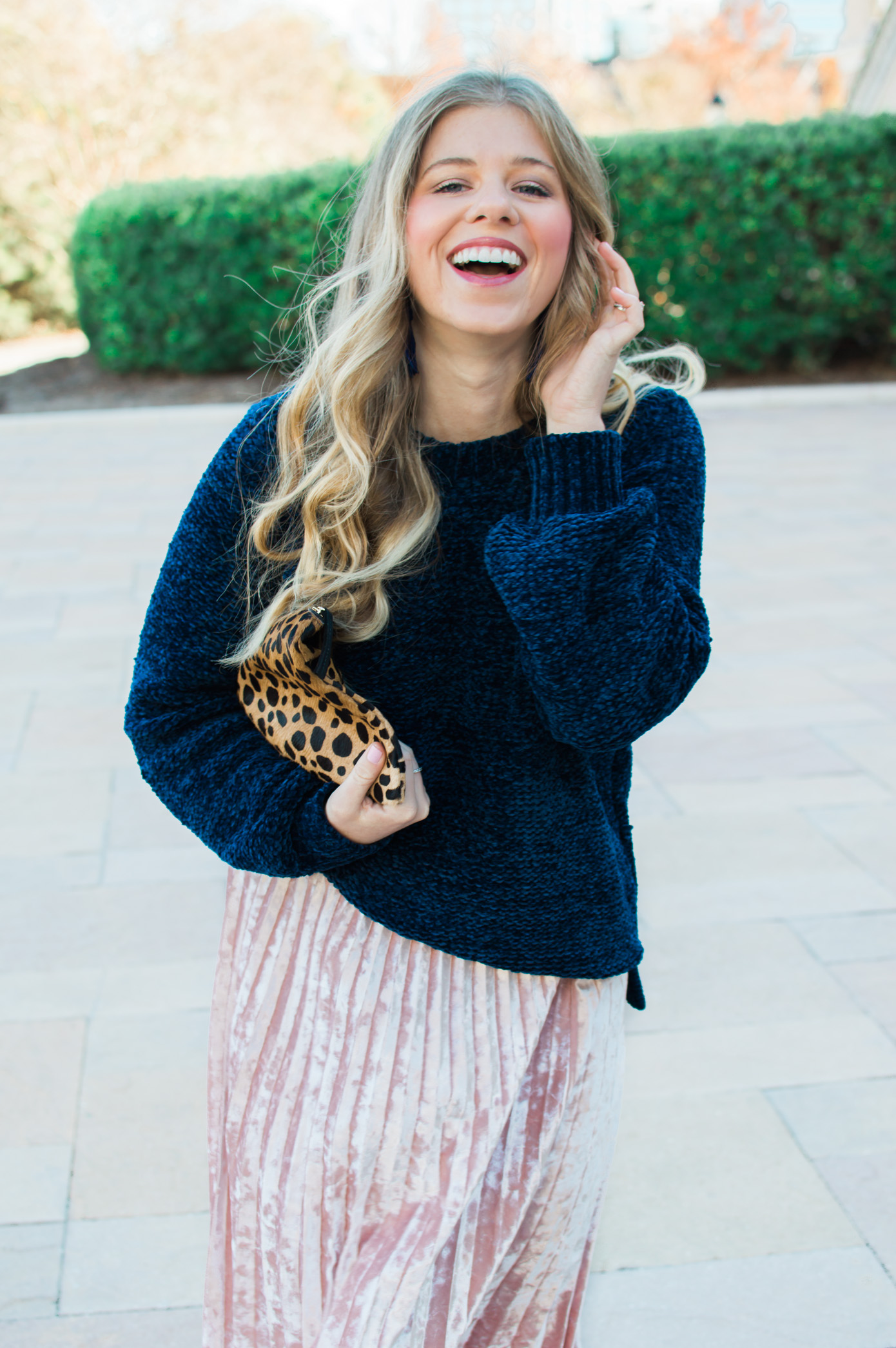 location: the ballantyne hotel
If you haven't heard of LipSense, you may be living under a rock! The beauty product is everywhere and definitely a big hit with so many people. Personally, I didn't jump on the bandwagon right away. However, after giving the item a try two weeks ago, I can see what all the hype is about! The long-lasting lip color, is waterproof, does not kiss-off, smear-off, or rub-off! Truly, this is a lip color you can wear from day to night and not have to worry about reapplying. When I first gave LipSense a try, I swiped the color on around 9am and after dinner at 6pm I still had color on my lips. That means it survived breakfast, lunch, and dinner + a couple hot teas in the morning and a smooch or two with my husband. This stuff is GOOD!
What is also great about the line, they have a WIDE selection of colors. You can also layer to create your own color palette. The color I'm wearing in today's post is Bella. A perfect shade for the winter season. Gives you a pop of color without being too bright.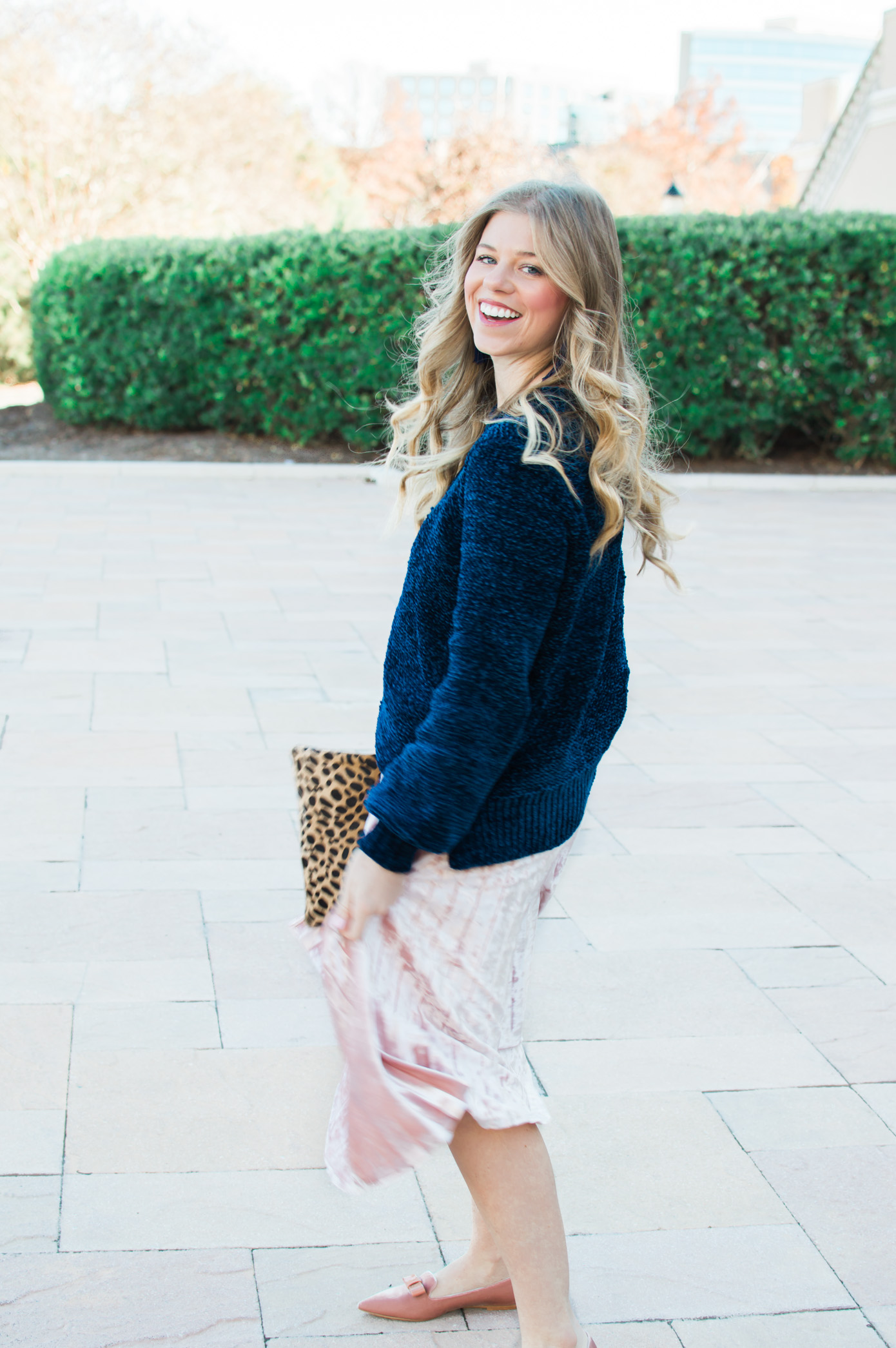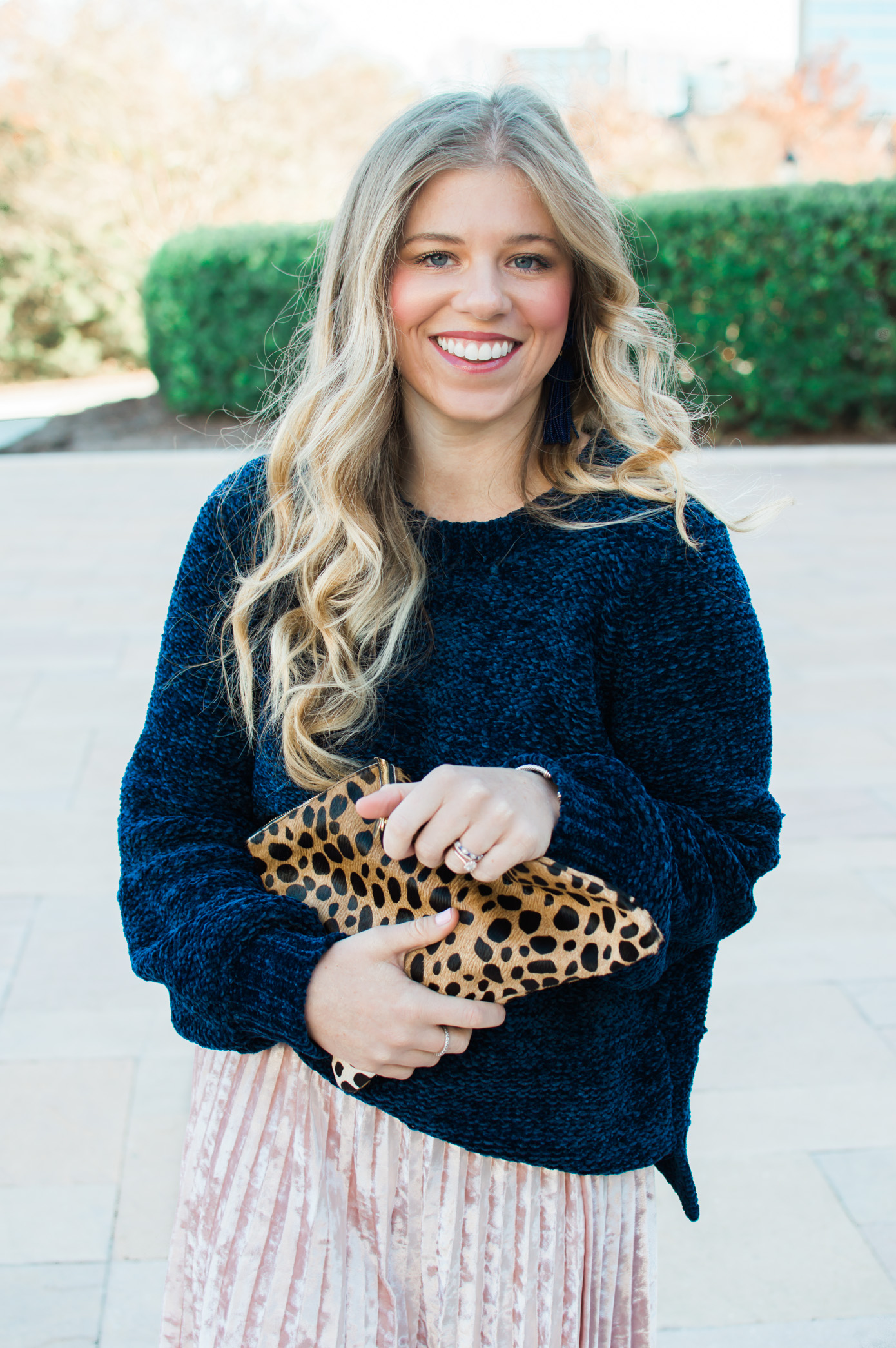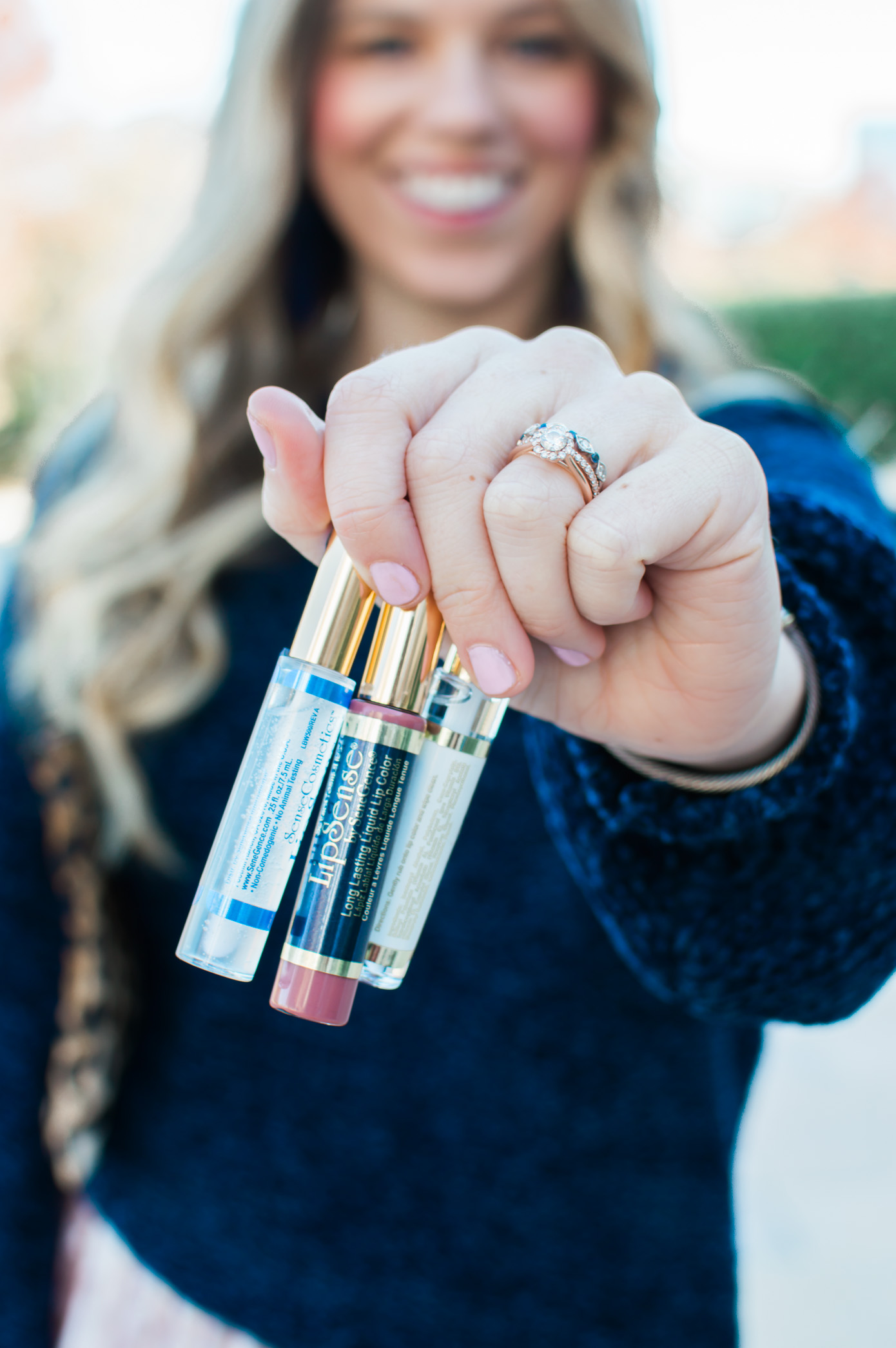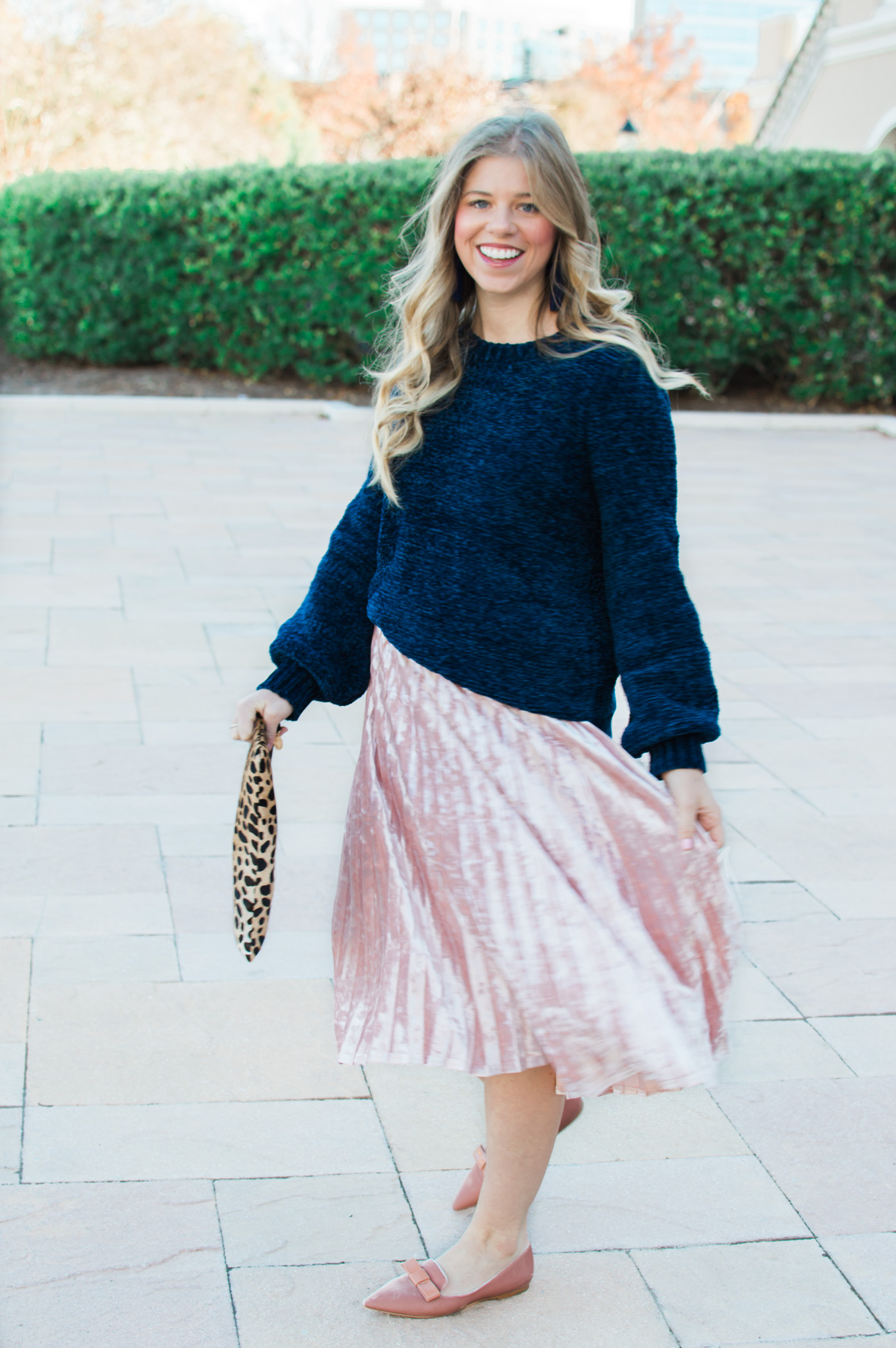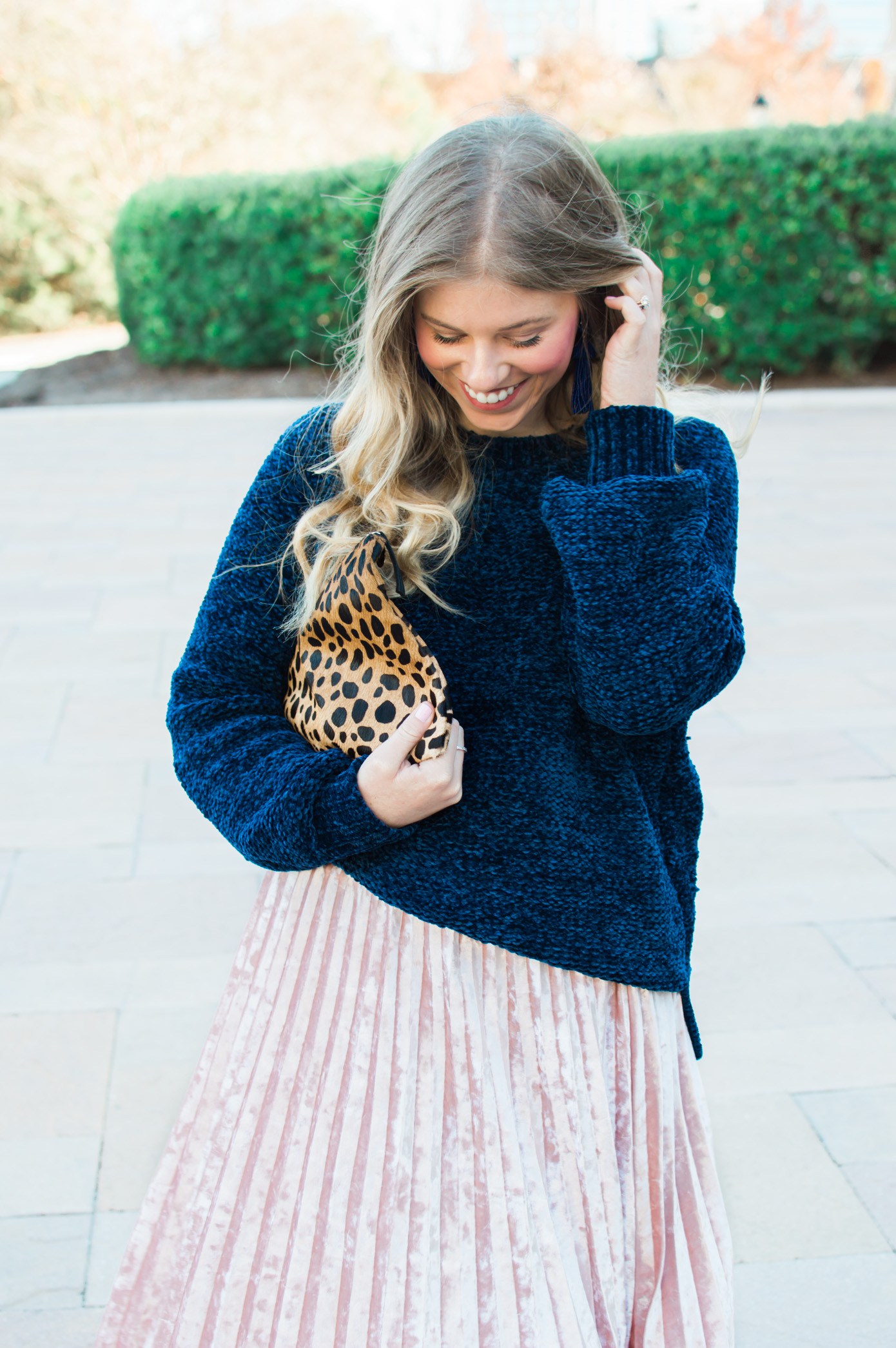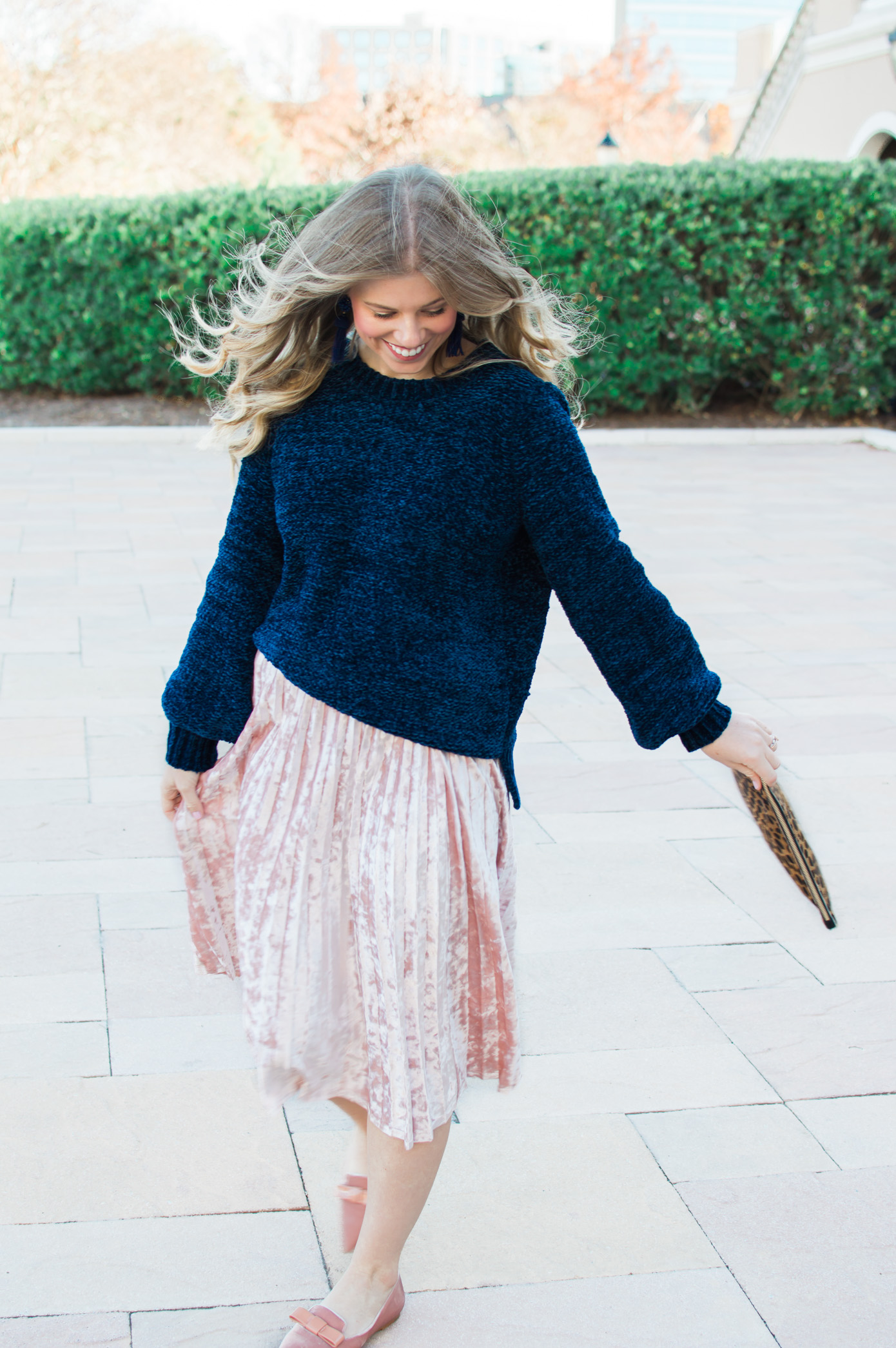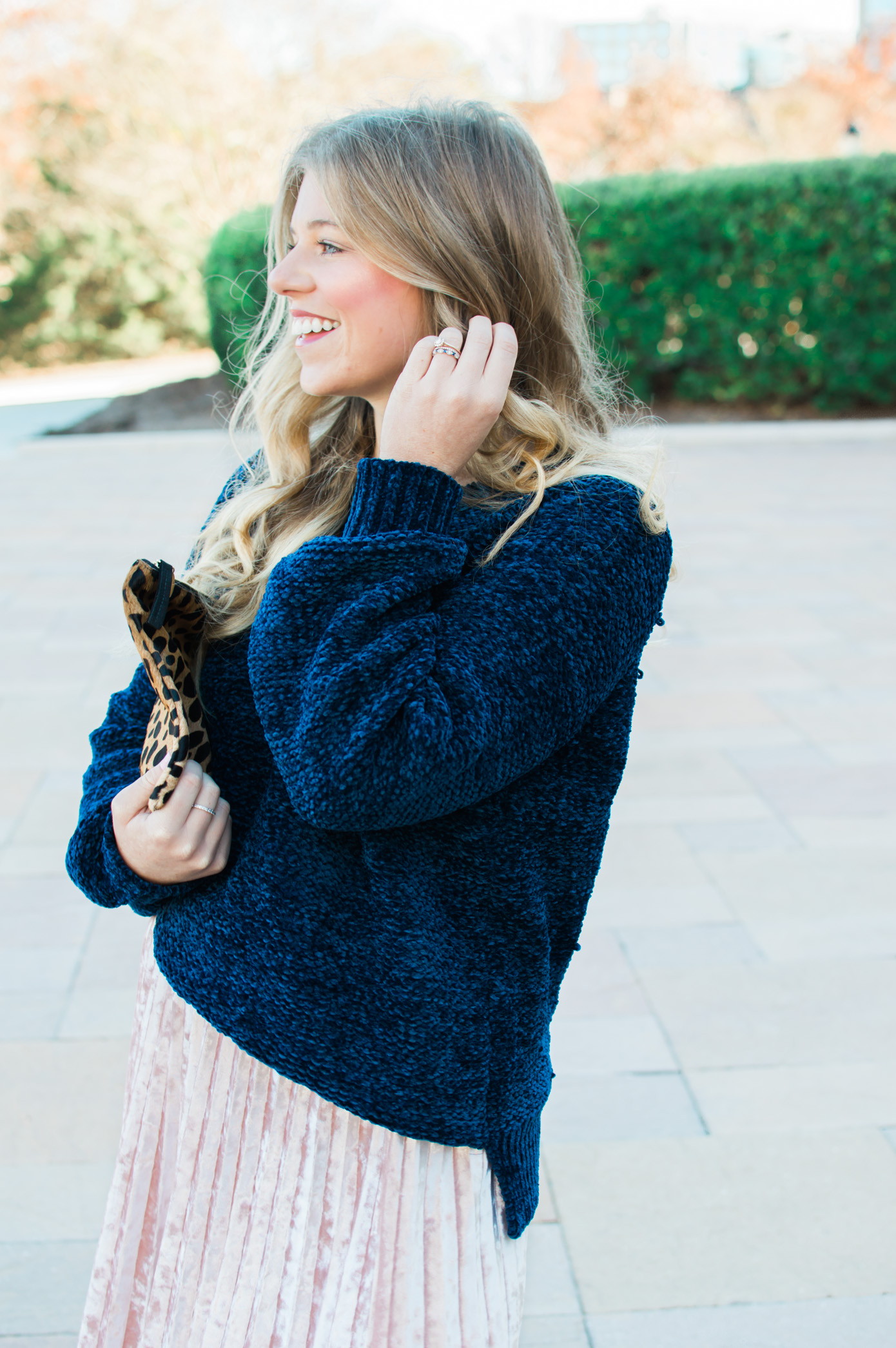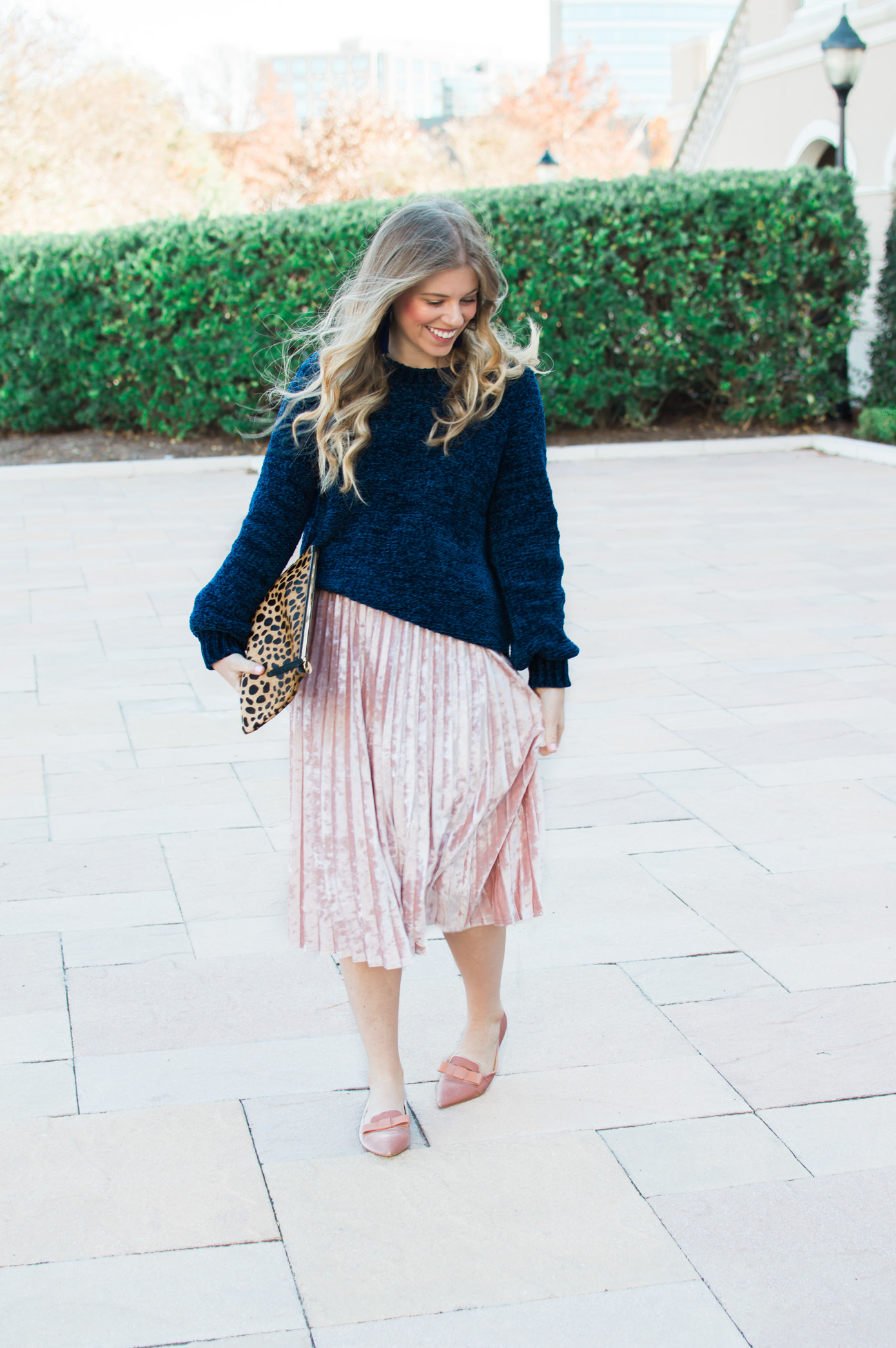 If you want to order a couple shades of your own, reach out to LeAnne Pulliam. You can find her here via Instagram or send her an email at lbtpulliam@gmail.com with any questions you may have + place an order. She'll fill you in on everything you need and make sure you're lips are looking fabulous for all your upcoming holiday events!
Also, today, we have partner with LeAnne to give away a set of LipSense products to three winners! Will be posting the giveaway today via Instagram. So make sure you are following along and be on the look out for the giveaway post later today! If you haven't entered the last two days of giveaways jump on it, you're running out of time. Here is Day One: Origami Owl and Day Two: Greetabl.
Thank you to LeAnne Pulliam, a LipSense Distributor, for sponsoring this post! All views and opinions are of course my own. Thank you for supporting the brands that make Louella Reese happen!