One wardrobe essential that'll never going out of style, a great button down shirt. Every lady needs at least one in their closet. So I'm sharing a button down shirt worth investing in…two versions of it!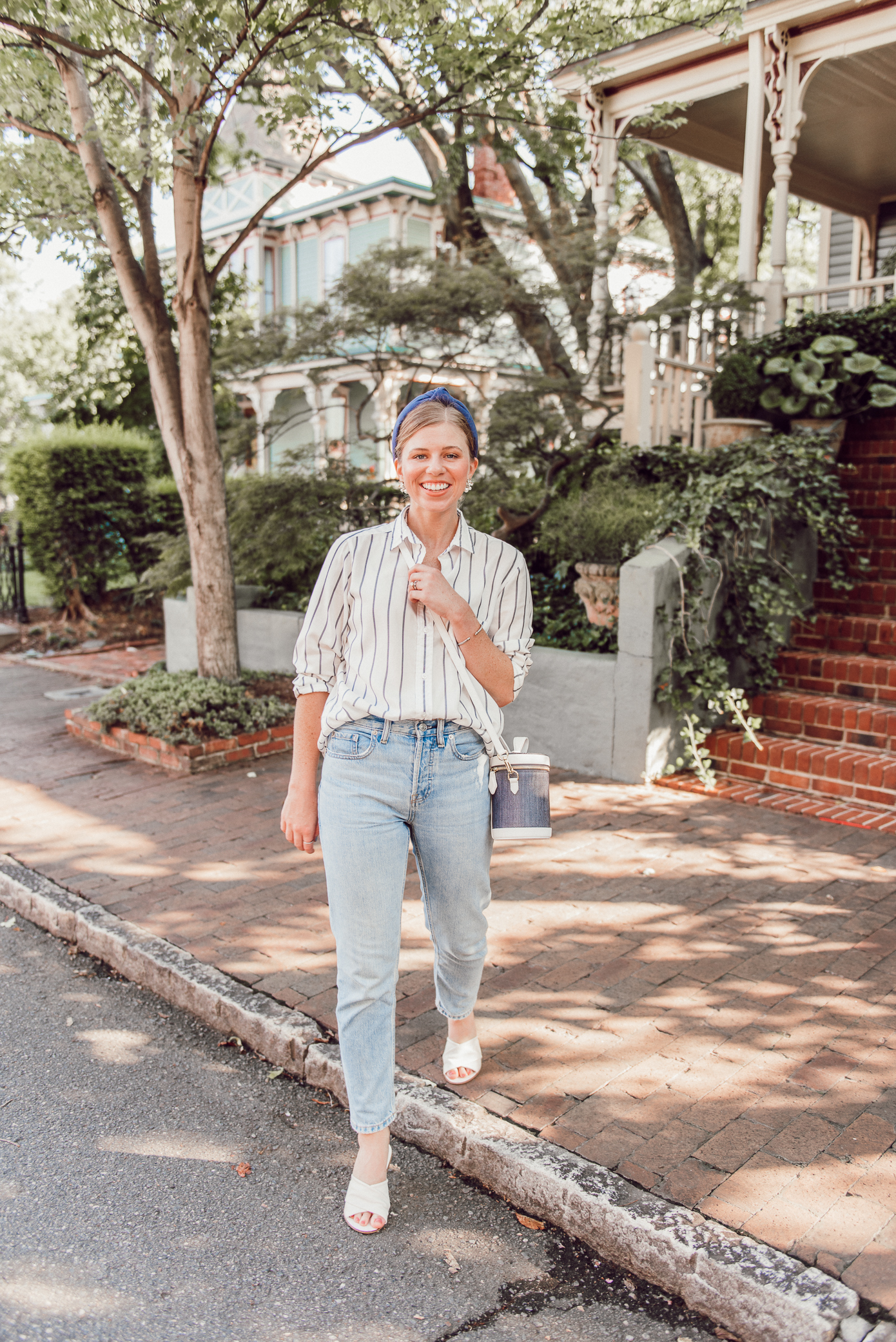 Back with another two look post! I polled y'all on Instagram earlier this week asking if you preferred more looks + more shopping options via a styled post vs. just my one look and it was an overwhelming 96% that said yes! So we will be switching things up on Louella Reese! Lots more two look posts coming your way and when it isn't a two look post, I'll include a lot more shopping options. Whether it's focusing on a particular item, items for a season, or something else. Either way, the posts will be more in-depth and have more to offer y'all! 
Now onto today's post, I'm styling two Grayson button down shirts. Each a button down shirt worth investing in! Whether you with both or choose just one of their collection to be your go to button down, I highly recommend the investment! 
Audrey McLoghlin, the designer/creator, said it best "There's nothing like a button-up shirt that makes a woman feel strong and feminine at the same time. There's incredible power in that." With that statement alone, you should know a great button down shirt is a wardrobe requirement! One worth investing in! And after trying on Audrey's creation, The Power Shirt, you'll want to invest in hers! They are outrageously soft and fit to perfection!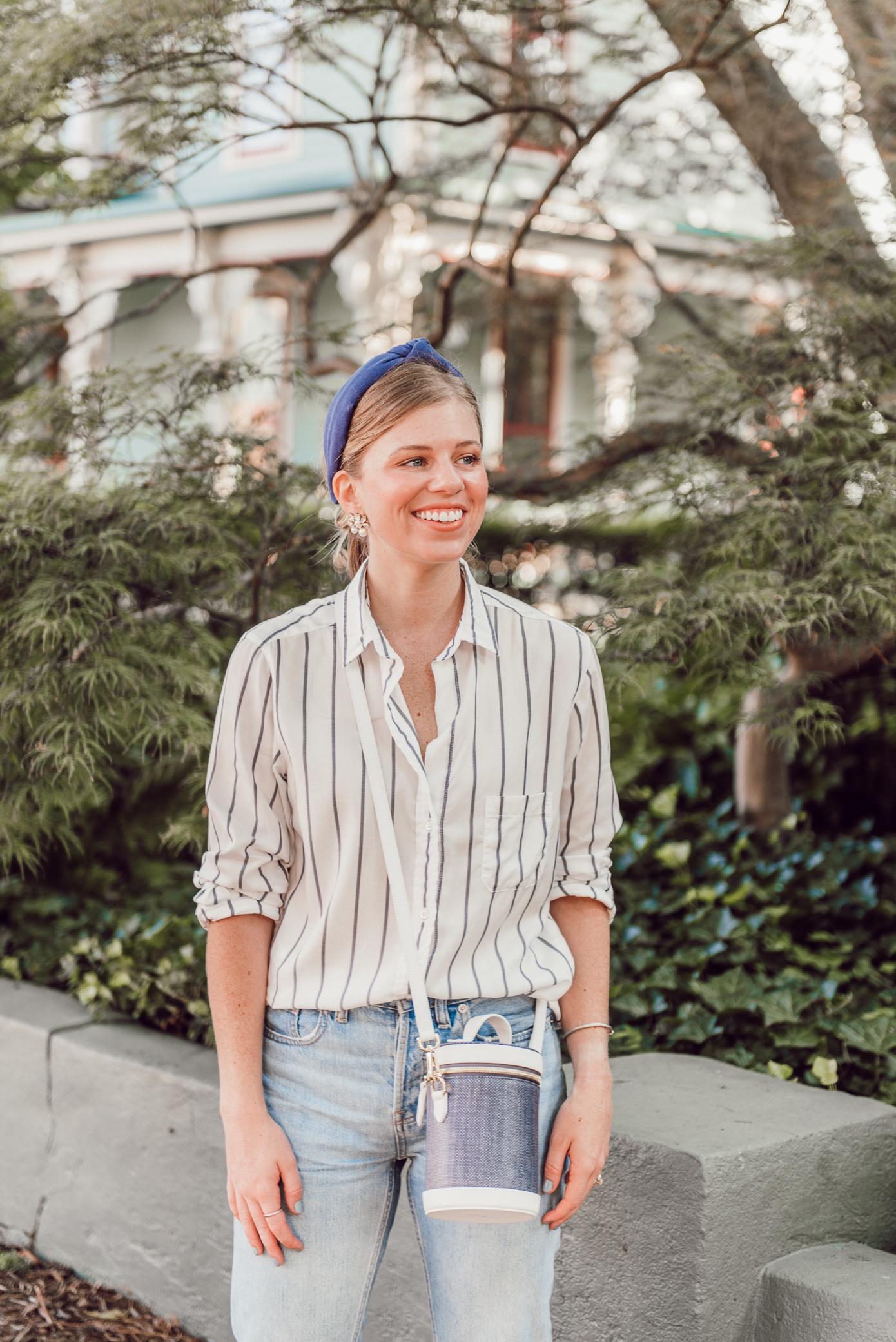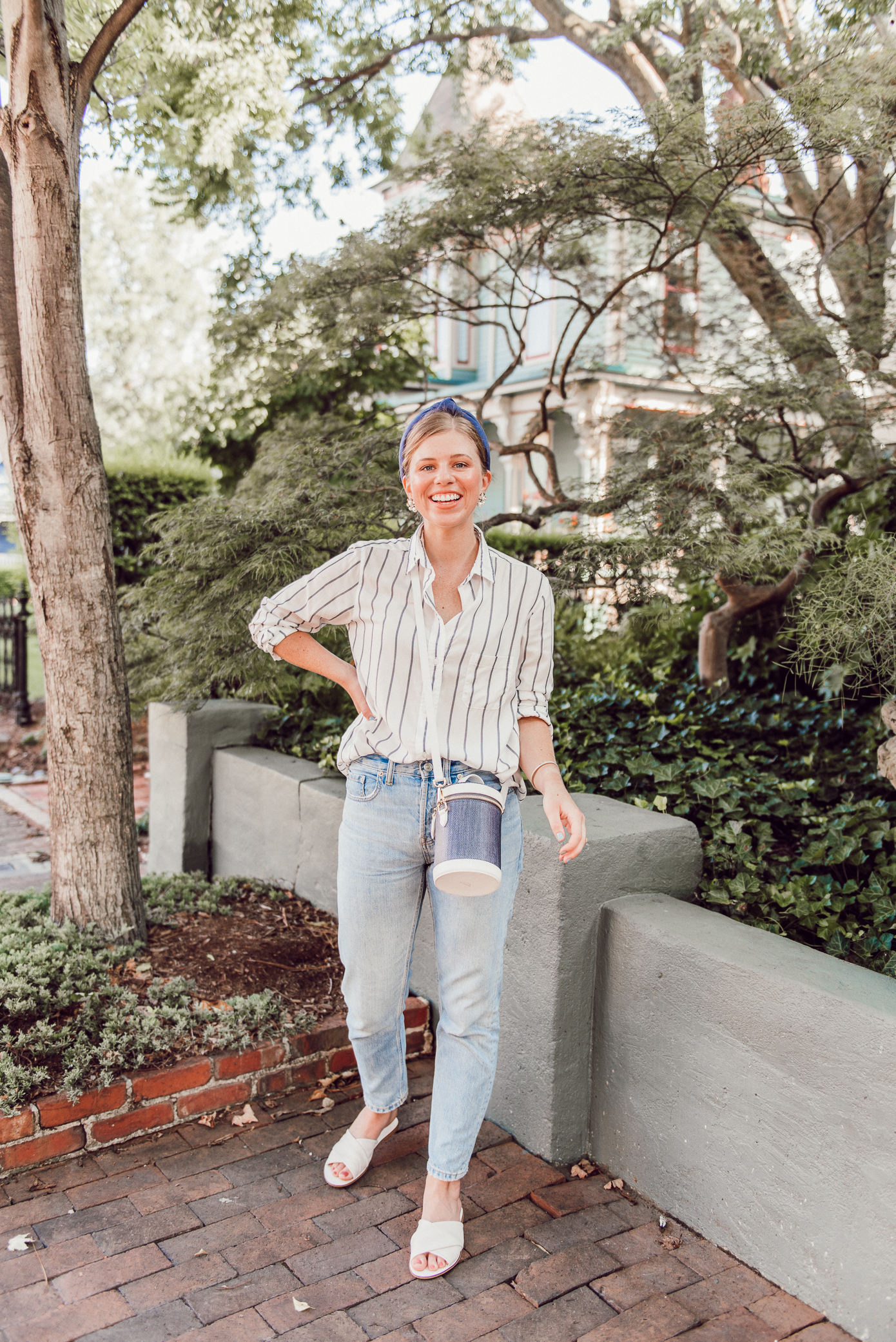 For the first look, I'm styling the Grayson Hero Cozy Cotton Shirt – this one is my favorite of the two. A little softer than the second and I just really love the classic look of the simple navy stripes. 
Being the blue lover that I am, I went all out with blue + white for this look. Pairing the shirt with my favorite pair of jeans, white leather sandals, and the cutest accessories – capsule cross body + navy woven headband. This is an everyday look for me. Something I wear to casual meetings, lunch with friends, weekend living, and so much more!
Shop More Grayson Button Down Shirts
*this one is on my current wish list!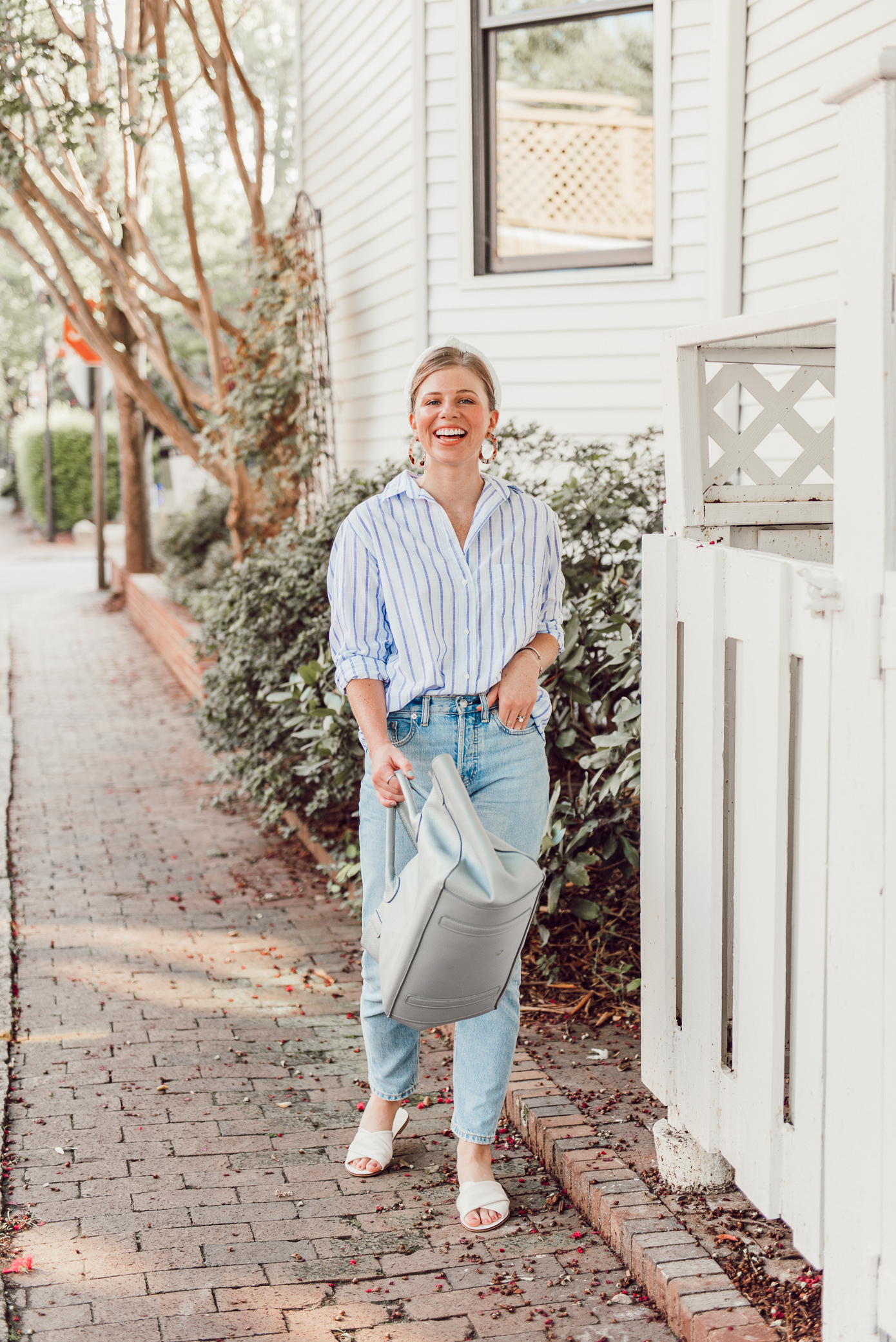 Second look is a little similar – same shoes + jeans – however I've switched up a couple of accessories. Going a little more playful with colorful tortoise shell hoops, an eyelet headband, and big ole leather tote bag in blue. 
This second Grayson shirt, the Hero Tissue Cotton Button-Up Shirt, is a little more casual in my opinion, thanks to the pattern + colors. Which to me was perfect for going a little more playful with!