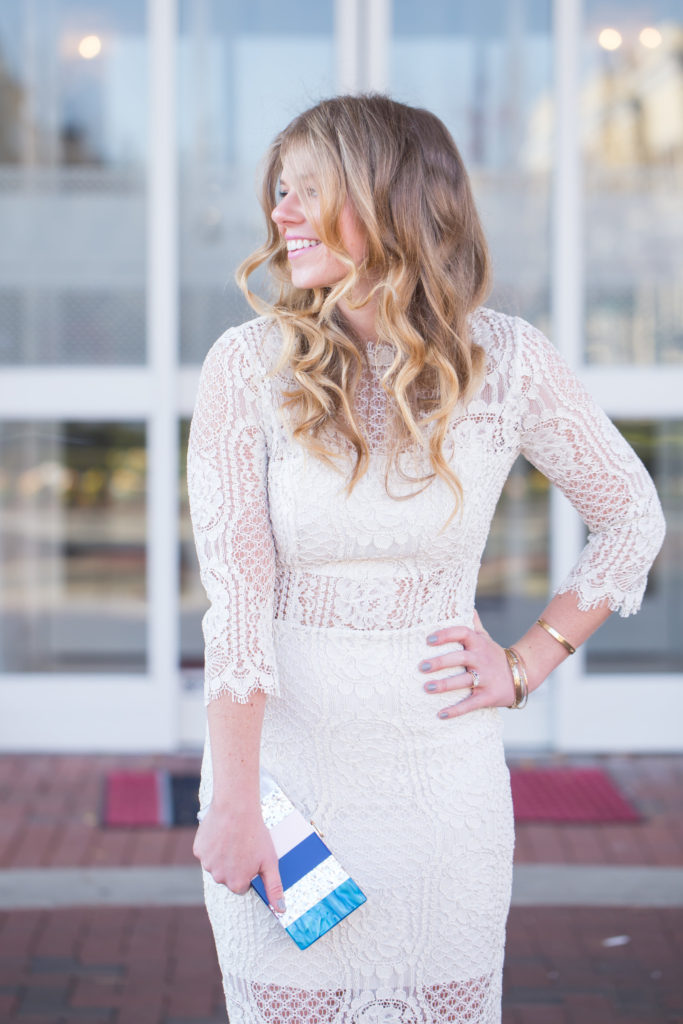 I know, Christmas is the next holiday BUT New Years Eve comes pretty quick. Meaning most of us gals are left spending the afternoon of New Years Eve searching for the perfect dress. Aka we're super stressed and not enough time to get ourselves together before the party starts. Am I right? This literally happens to me almost every single year. So with that said, I'm sharing a little New Years Eve dress inspiration. I'm stepping away from the typical sparkly dress and highlighting one of my favorite colors – white.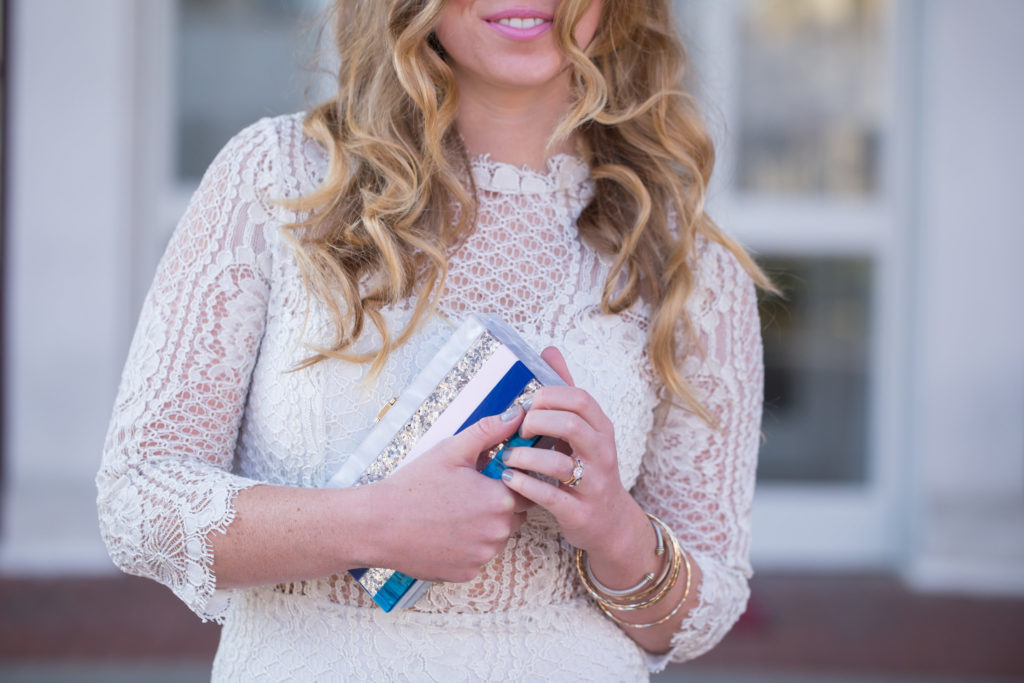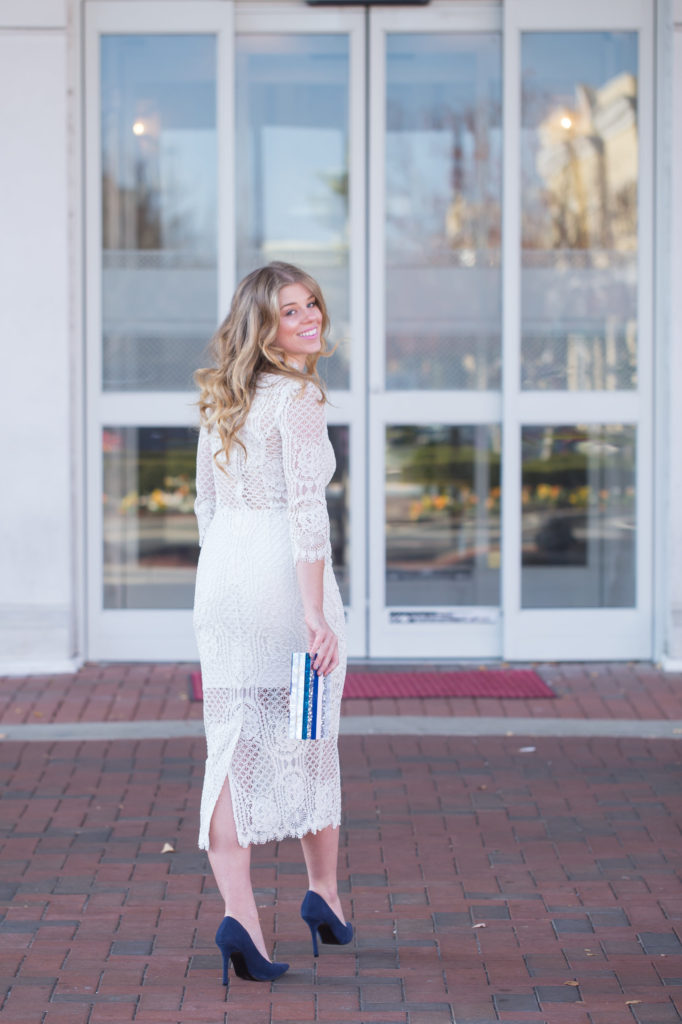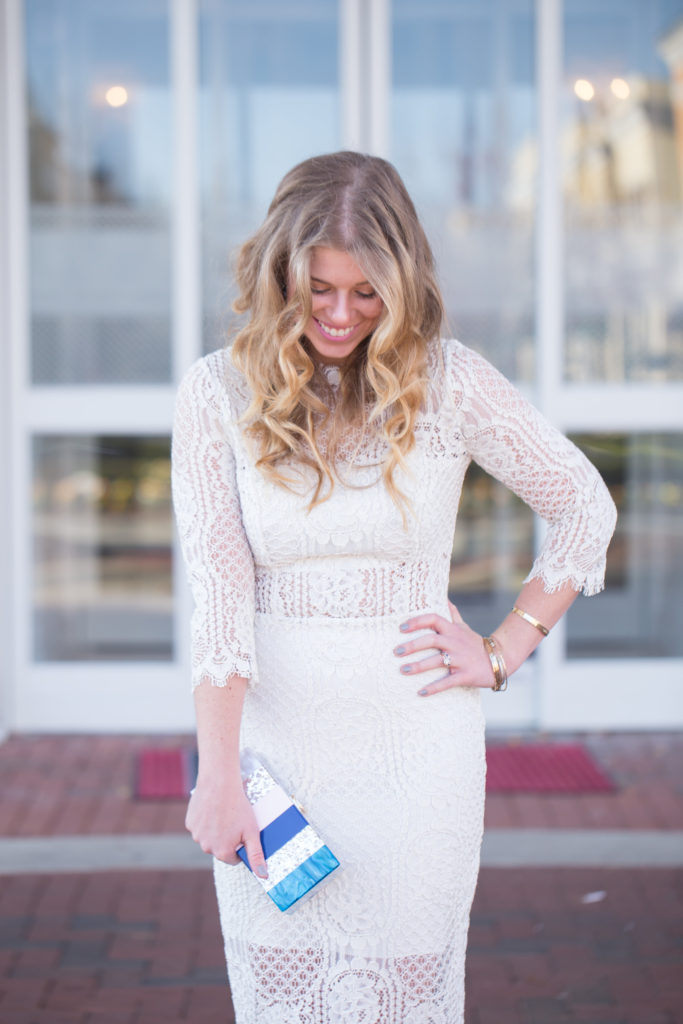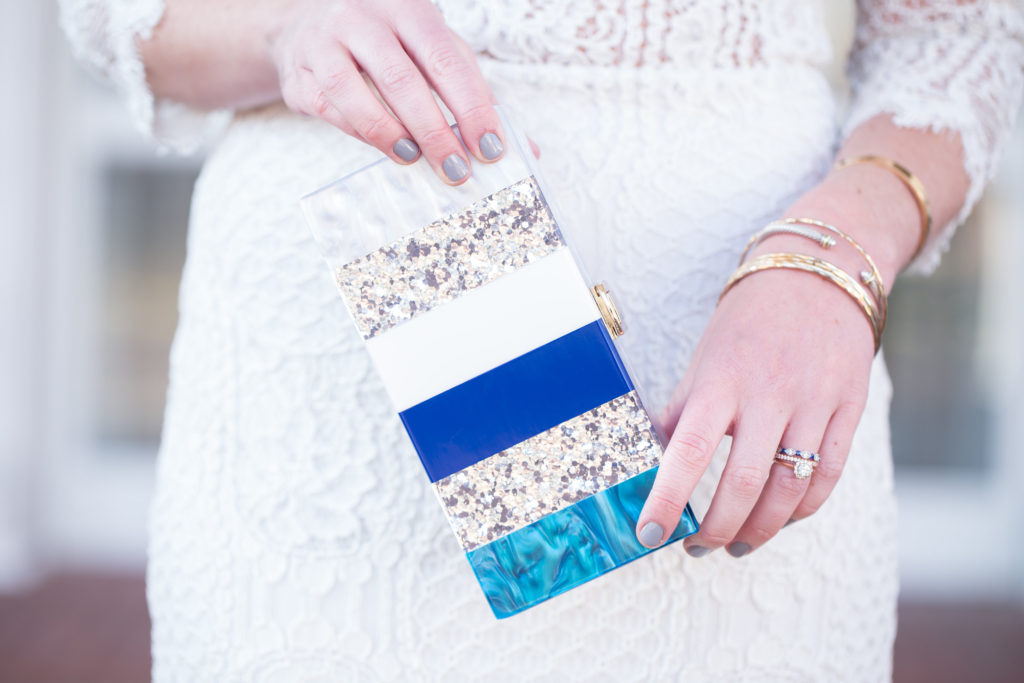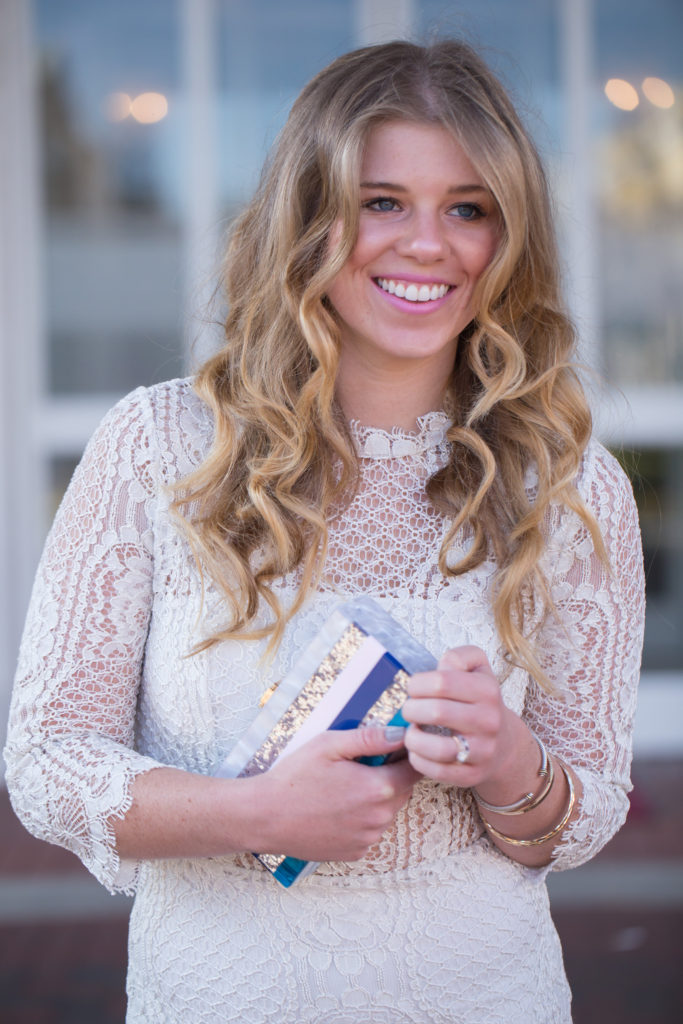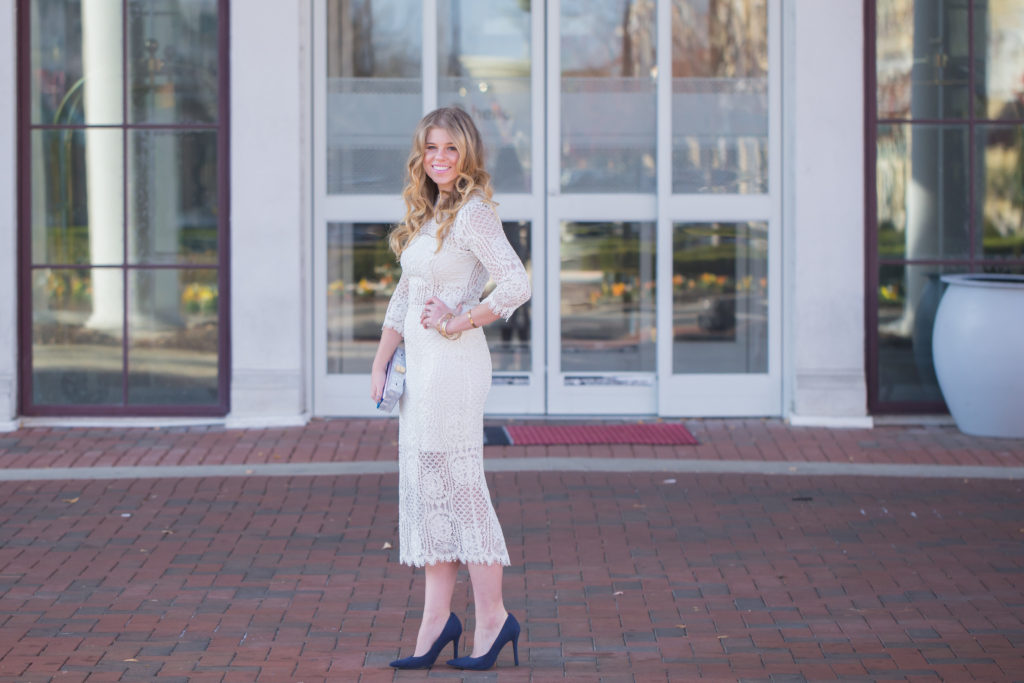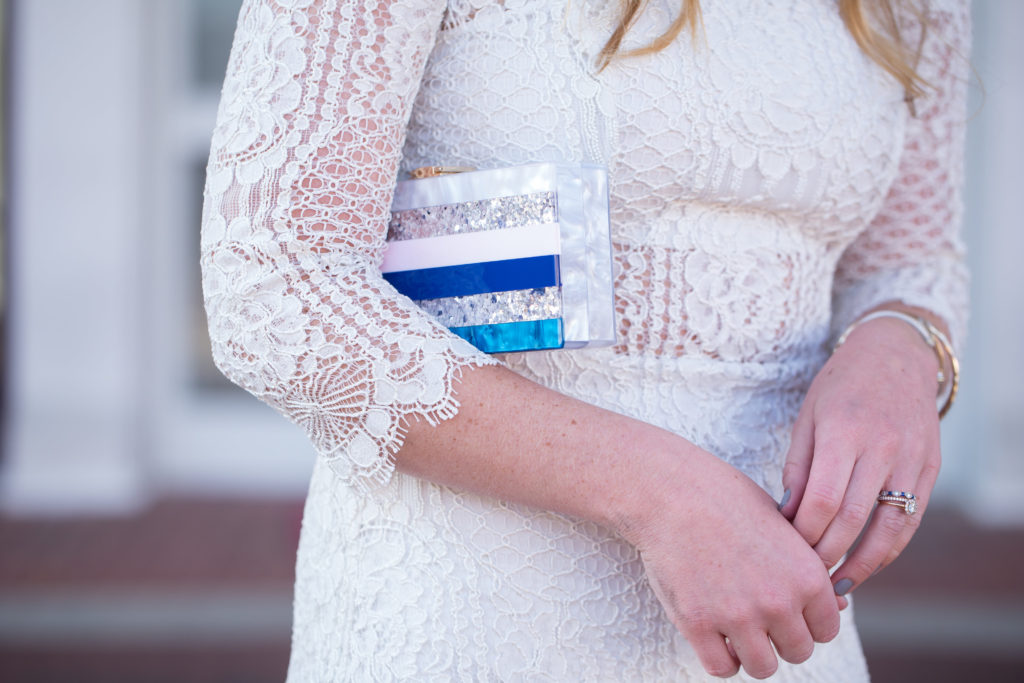 You might be thinking, white? Yes, white. It's different, clean, fresh, and this dress is definitely sexy. Which let's all be honest, New Years Eve is kind of the time to bring out a sexy dress. I love how feminine this dress is with the lace detail and shape. While the peek a boos provide a super sassy touch!
Since the dress was all one hue I decided to go with a pop of a clutch. How adorable is this little box? I am so in love with the color and sparkles. A definite must have New Years Eve clutch.
And on the tenth day of Christmas my blogger babes gave to me…a $100 gift card to Rent the Runway!
For today's giveaway, Morgan, Emily, and myself will be adding photos via instagram for your chance to enter to win a $100 Rent the Runway gift card! So be sure to follow each of us via instagram and stay tuned throughout the day!
Follow @louellareese
Follow @_how2wearit_
Follow @stylehuntblog
Follow along via instagram today for more instructions on how to enter!