A homebody gift guide for those people on your list that love spending their winter days cozied up indoors!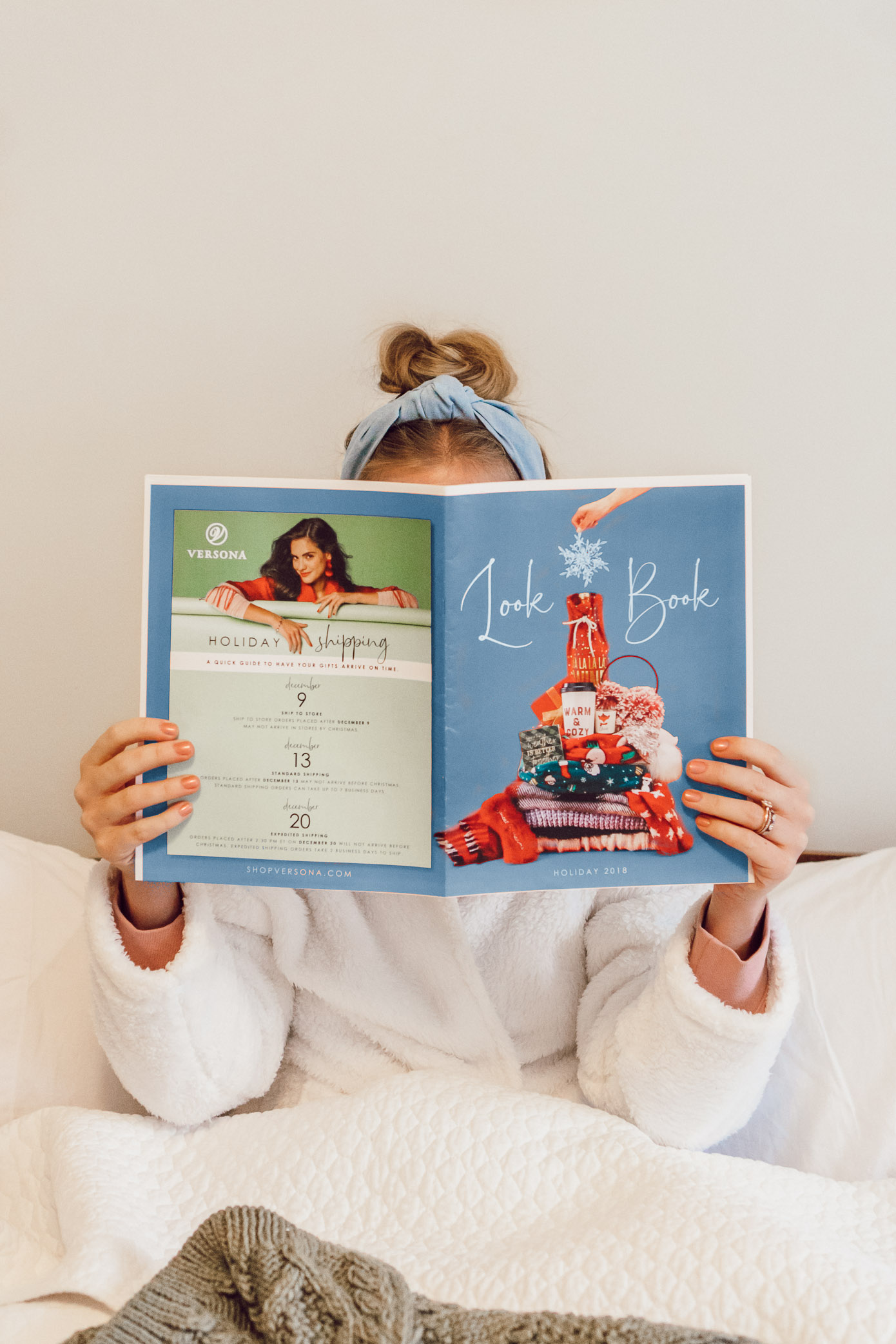 Today I am partnering with
Versona
to talk a little about gifts for the homebody in your life. Versona has so many great options for those that love to cuddle in on the cold days and nights. Whether they spend the day (or evening) reading, watching Netflix, or doing a little self-care. There is a little something for whatever your homebody is interested in doing! Below, you'll see my top picks, I'm a total homebody and I can promise you I would love receiving any of these items!  
Cozy Fleece Jacket ($39.99) – The perfect cozy piece to pull over just about everything. Whether you're homebody gal is snuggling up on the couch or doing things around the house, this fleece jacket will keep her cozy, warm, and cute!
Unwind Gift Set ($12.99) – This little gift set will give your favorite gal(s) the perfect excuse to relax and unwind. Spend a little time doing some self-care and relaxing after the craziness of the holiday season. The set features a trio of goodies that make relaxation very easy – an eye mask, fuzzy socks, and sweet candle. 
Ribbed Cowl Neck Top ($34.99) – Does this not look like a top you could absolutely live in all winter long? It is one of those pieces you could wear at home with leggings and fuzzy socks. And if you do have to leave just add boots and a warm jacket or sweater over top. Perfect for your homebody gal pal to wear at home and then wear out, if need to be to still feel all cozy. 
Gray Hacci Leggings ($29.99) – The softest, coziest leggings you're girl friend will ever wear. I promise you that! I am actually wearing them as I type this and y'all I 100% want to live in them for the rest of winter! They are truly the softest legging. Perfect to pair with the Ribbed Cowl Neck top and/or Cozy Fleece Jacket.
Scented Candle Gift Set ($12.99) – What homebody doesn't love a good candle (or three)? This scented candle gift set is ideal for those that want that cozy indoor winter vibe. Your girl friend can place one on her desk, one in her family room, and one in the bathroom (for those self care moments when she's relaxing in the tub).
Brushed Hacci Joggers ($34.99) – Comfy athleisure wear is a must for homebodies. It is basically what they live in all winter long so why not set them up right with adorable, comfy joggers. They can wear all day and all night, if they want to (no judging here – mainly cause I've totally done this before). Versona has lots of cute athleisure/loungewear pieces that would make great gifts for your favorite homebody. All of which could be paired with the coziest piece of all, the Cozy Fleece Jacket.