I'm a pajama gal through and through so when planning how to celebrate spring with my best gal pals, there was no question. A  spring pajama party was in order!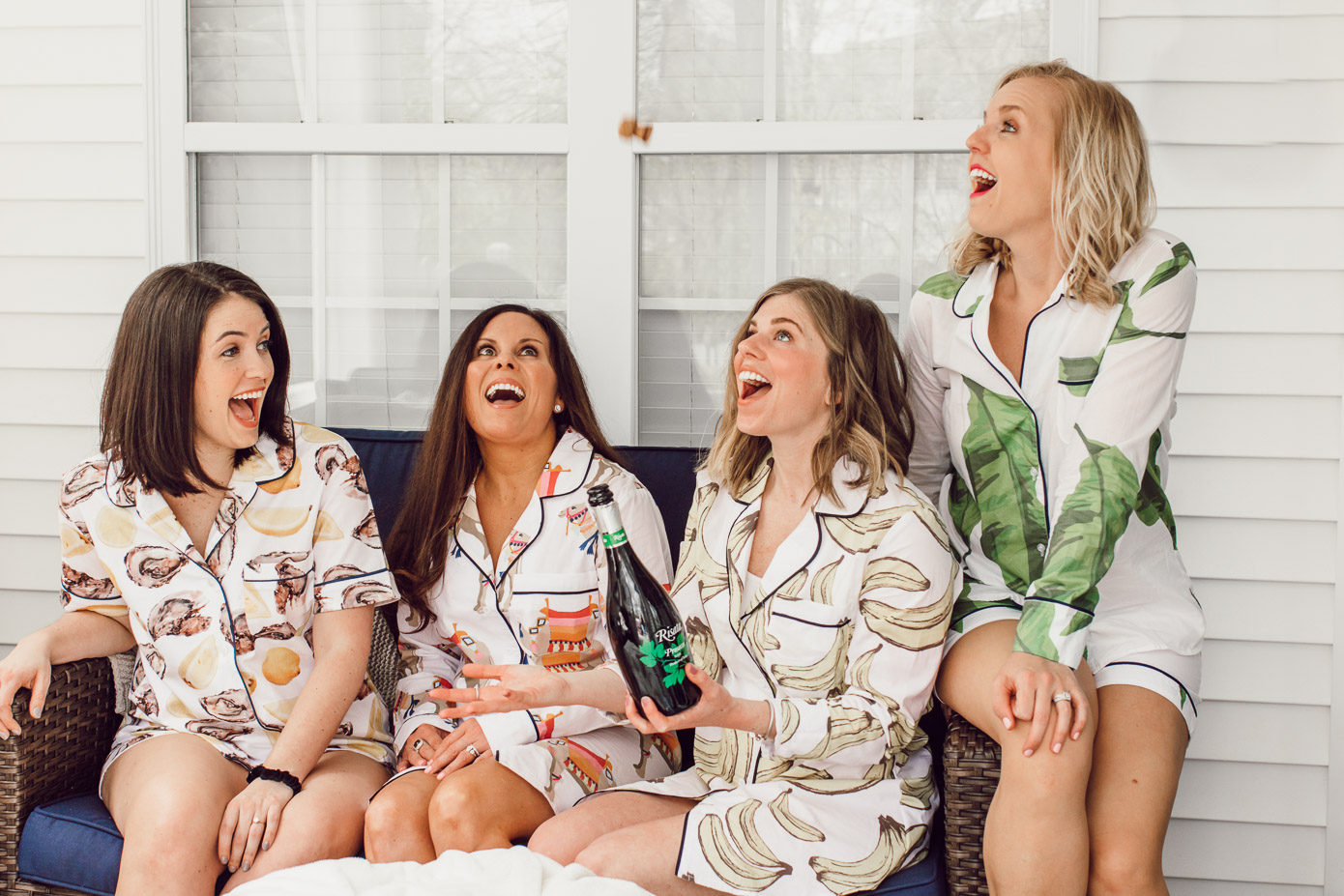 After our rosé inspired spring brunch, we all changed into our pajamas and took some time to lounge, chat, and just enjoy some girl time. Can we all agree there is nothing better than some great quality time with your best gal pals? I always say, girl time is good for the soul. Whether it's meeting for dinner or chatting over a glass of wine at one of your houses, you leave feeling a little lighter. Your heart is a little fuller and you're a little more prepared to take on whatever crazy thing is going on in your life at the moment.  
So why not spoil your girls a bit and up your girl time hang out this spring with a pajama & prosecco party. Because, let's be honest, we all love to lounge in our pajamas and lots of time, girl time means indulging so pop the bubbly! 
Keep reading for my thoughts on throwing the perfect pajamas & prosecco party and the importance of girl time. But before that, let me introduce you to the gals!
---
---
---
---
---
---
---
---
---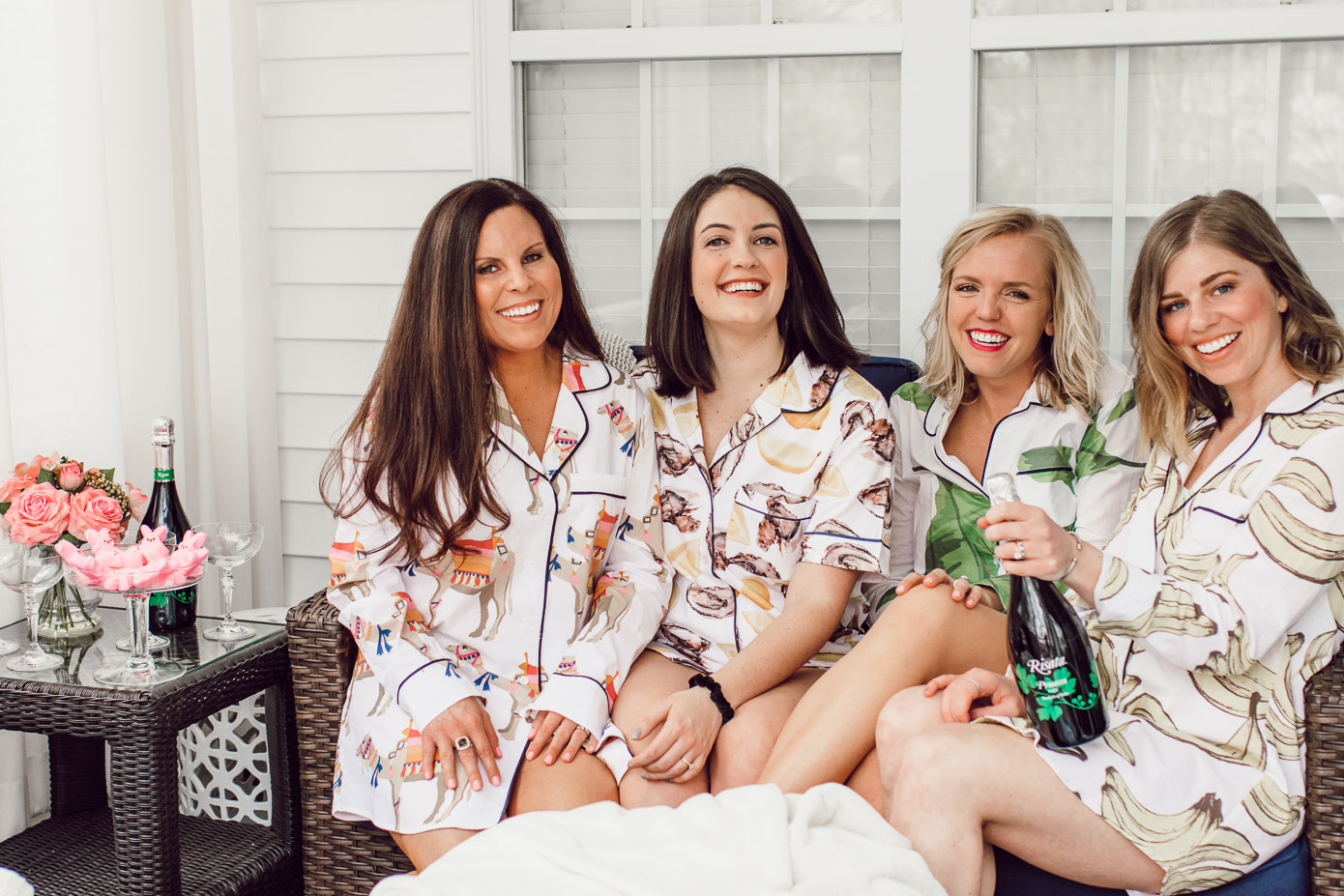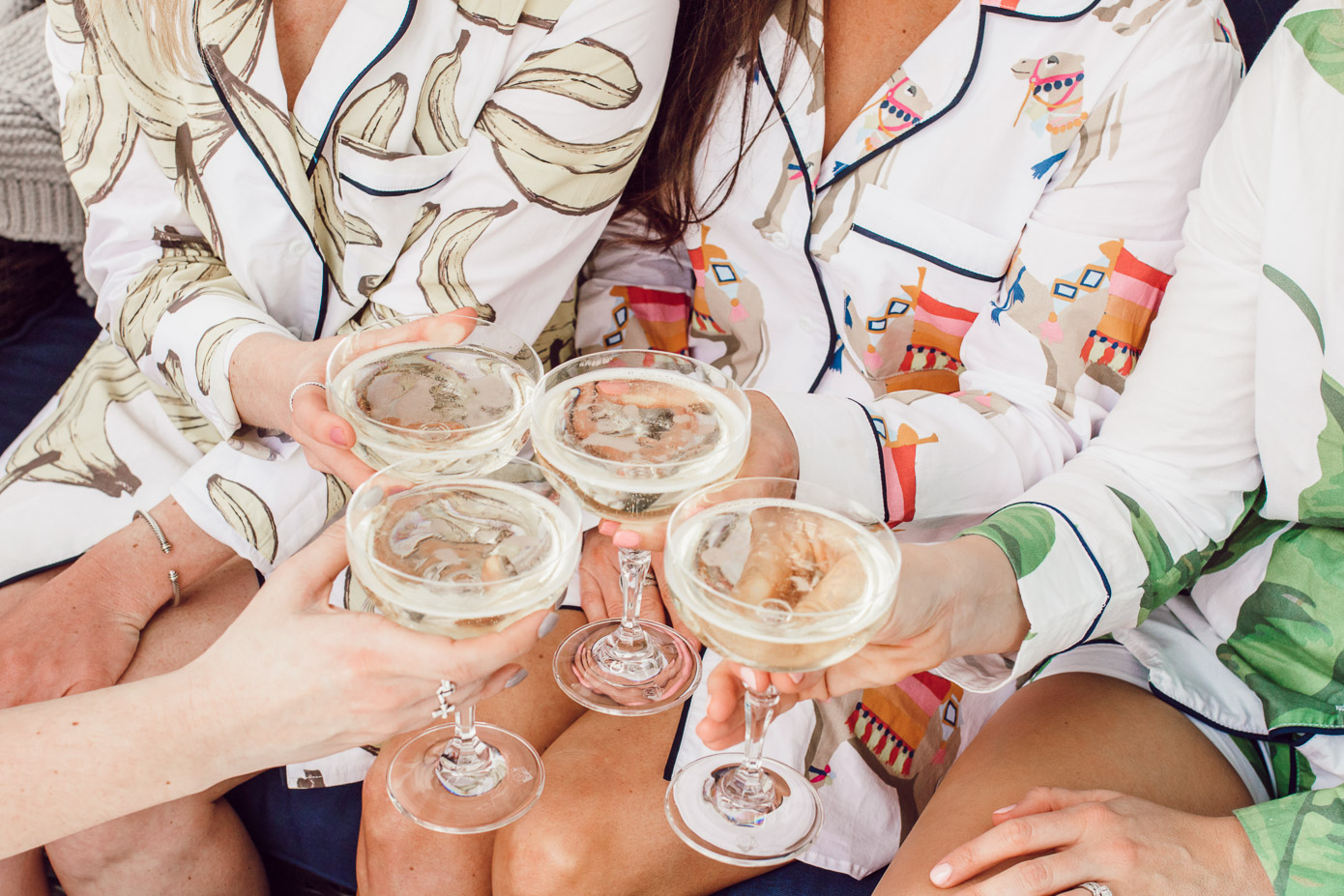 Shop For Colorful Spring Pajamas
It wouldn't be a pajama party without cute pajamas! So, the first step is to snag the cutest, most colorful pajamas. Spring is all about color after all! We all opted for pajamas from Katie Kime as she has the most playful pajamas you've ever seen! Other great spots include J.Crew (in love with their sets) and Lake. Below, I  have rounded up the cutest spring pajamas for y'all!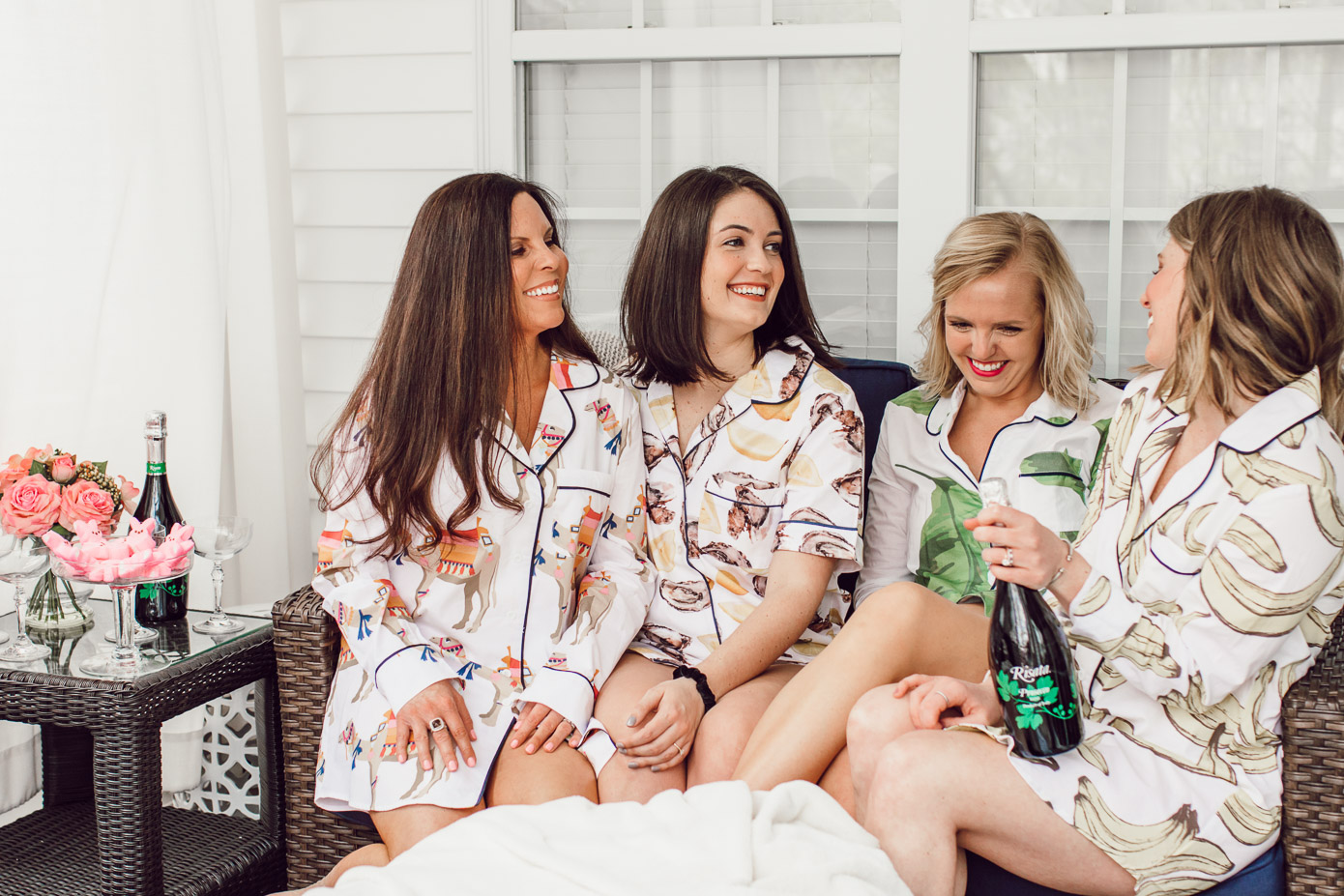 Pour some Bubbly 
Prosecco (or champagne) is the perfect beverage for a pajama party! If you're hosting the party in the morning, add a little orange juice for a mimosa. Or set up a mimosa bar with a variety of juices and fresh fruit. If it's an evening party, opt to keep it simple with prosecco on it's own. Or if you're feeling fancy, create a prosecco cocktail. My personal favorite, the love potion cocktail. The perfect pink drink for girls night!
Add Spring Treats 
As I mentioned above, girl time usually means you're indulging. So now is the time to bring out all of the sweet treats! Plus, isn't that what you did as a kid when you had pajama parties? Why should it be any different now?
Since Easter was right around the corner (and really is now) peeps were in order!  You can't allow Easter to pass by without at least one peep! Other great options…
For a morning pajama party – homemade poptarts, donut + fresh fruit skewers, yogurt parfaits, and/or pancakes or waffles with syrup. 
For an evening pajama party – rice krispy treats, frosted sugar cookies, and/or a make your own sundae bar.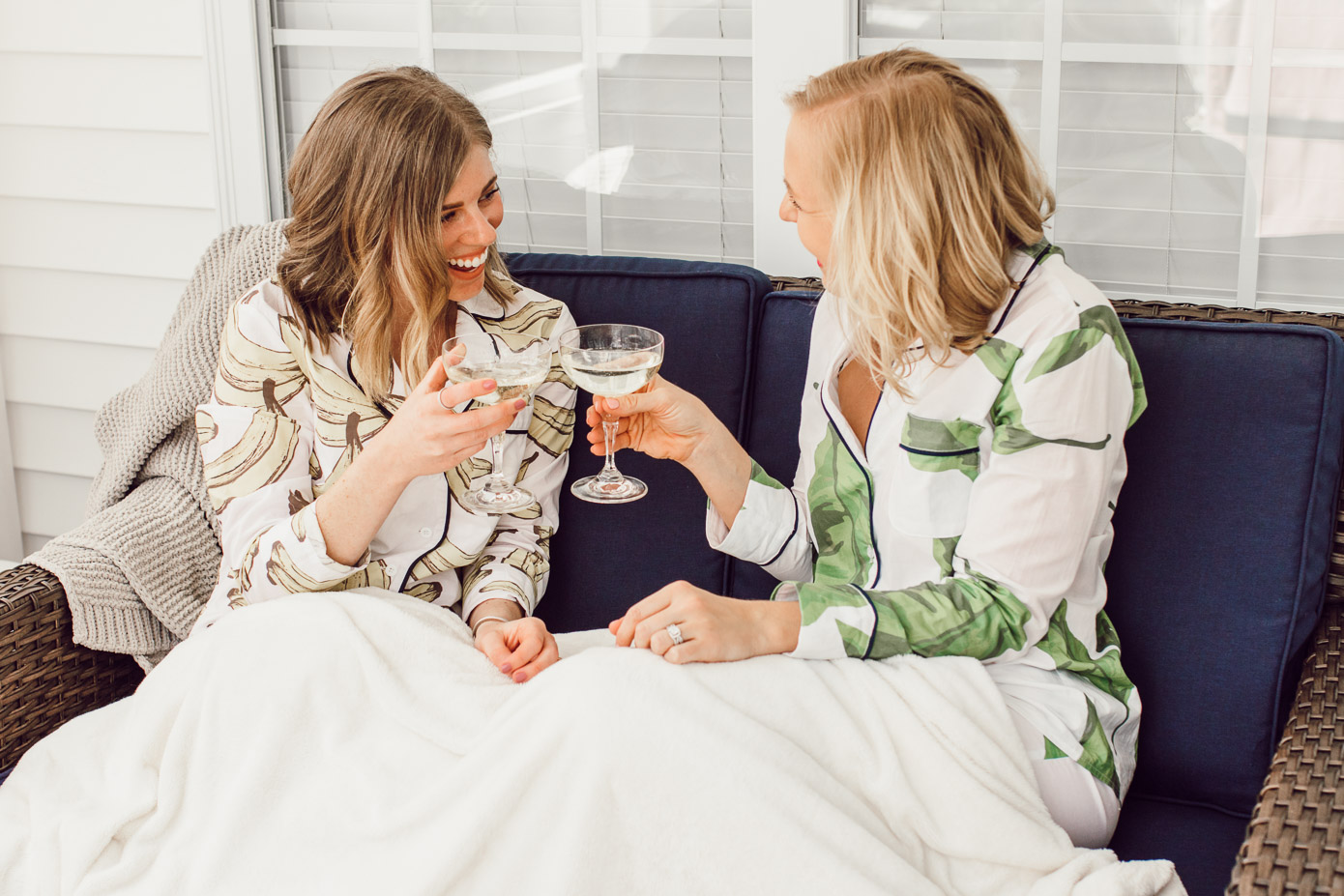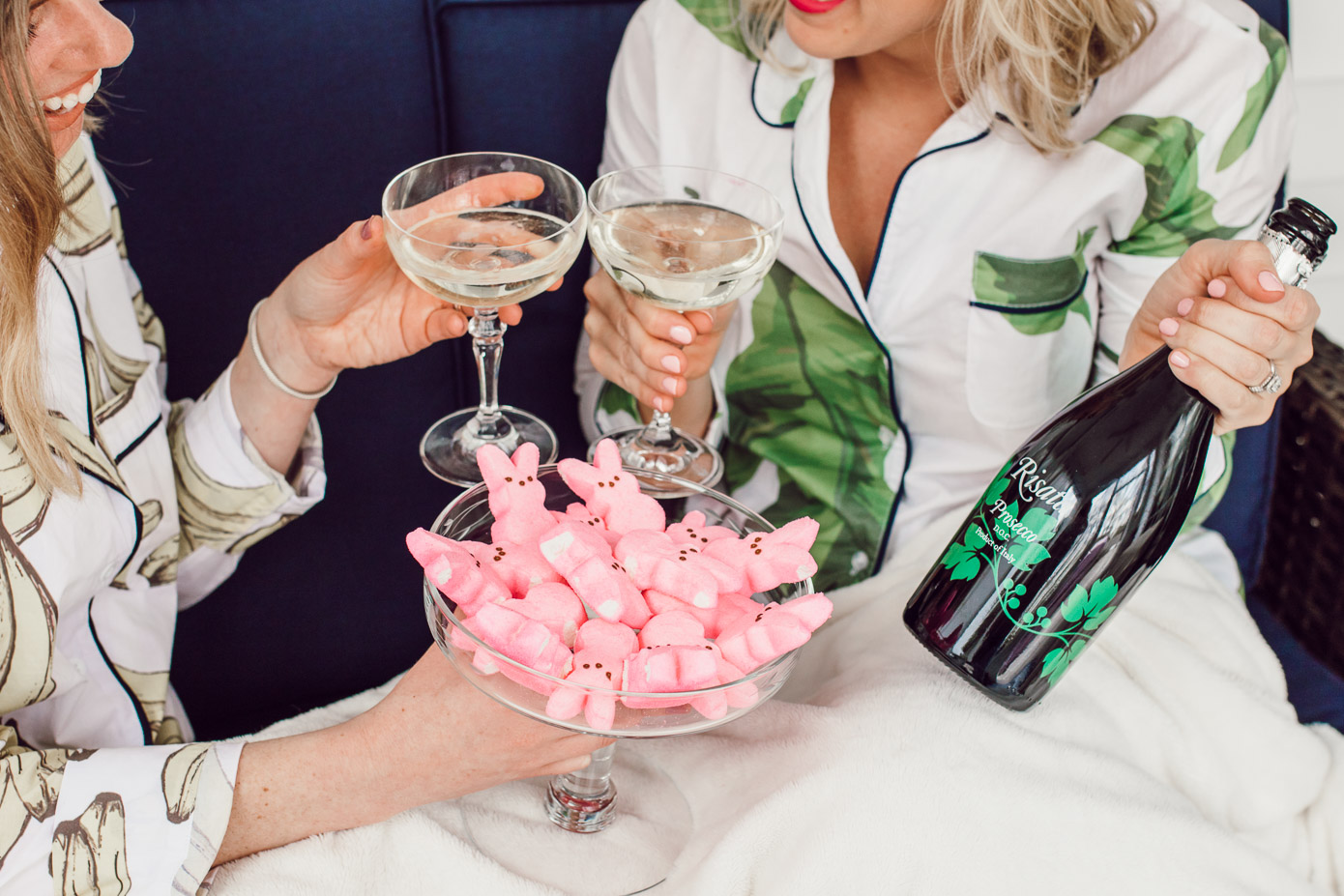 Now for the last step, enjoy that girl time! Soak it in. Be present. Participate! As mentioned above, girl time can be so good for the soul and really help to refresh us. Let this time recharge you and fill you up!