LOOK 1: STRIPED LINEN MAXI DRESS | ROUND STRAW TOTE | LACE UP ESPADRILLE WEDGES | c/o TURQUOISE TASSEL EARRINGS | c/o BEADED BRACELET SET | CABLE CUFF | CABLE RING
I don't know about you but I totally live for summer weekends! They are either really busy, packed full of time with family, friends and events or laid back by the pool/at the lake. Either way, I am one happy girl. So with that said, I thought it would be fun to share two looks that could totally take you through a full summer weekend! 
FRIDAY AND/OR SATURDAY
This first look is perfect for a summer Friday or Saturday. It's comfortable, laid-back, and could easily be dressed up or down. I've styled it in today's post for an easy summer date night or grabbing dinner with your girls. It would also work into Saturday afternoon for a baby shower, bridal shower, or birthday brunch/lunch. This striped linen dress is seriously the comfiest, softest piece. So breathable and makes a statement without being too bright or loud.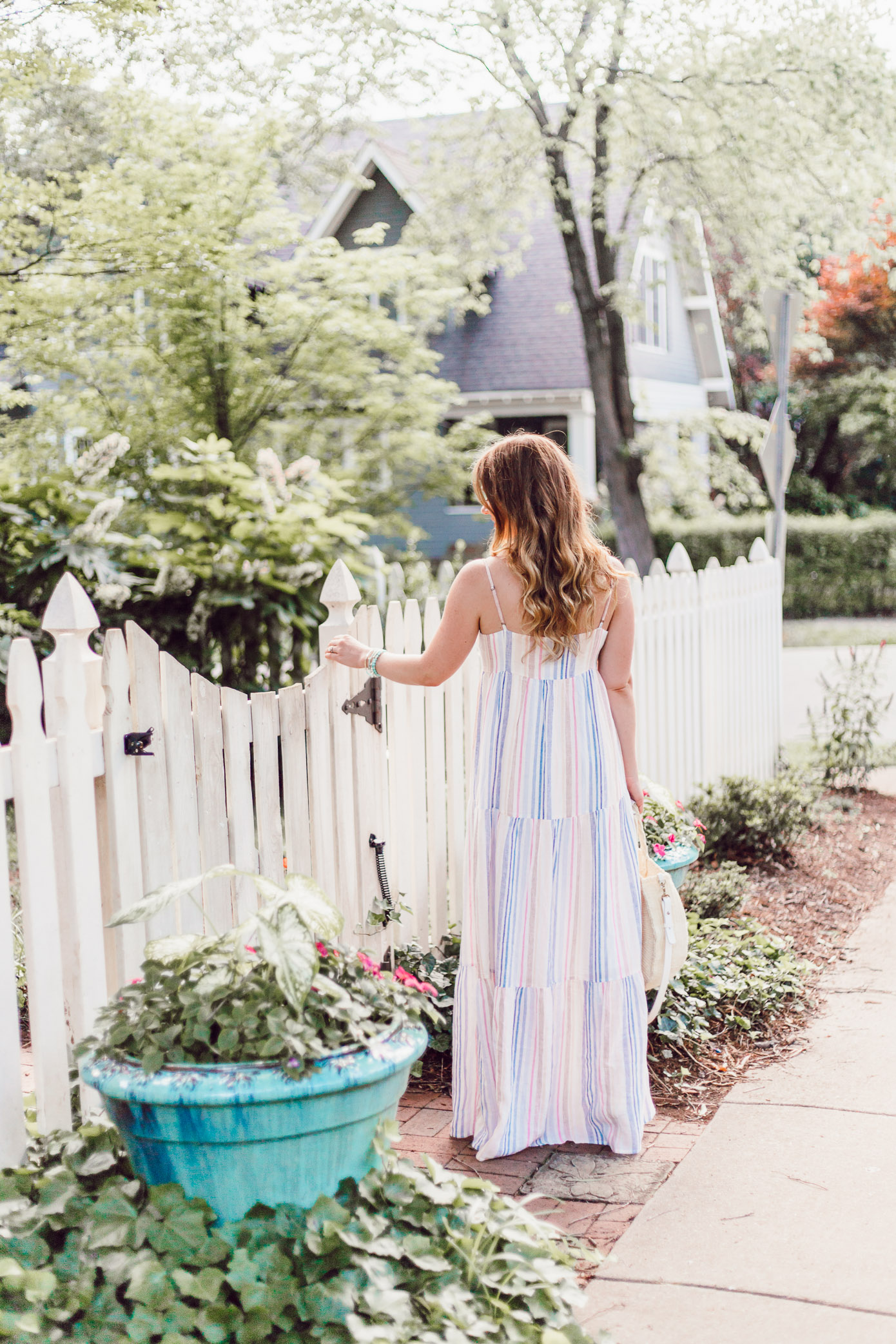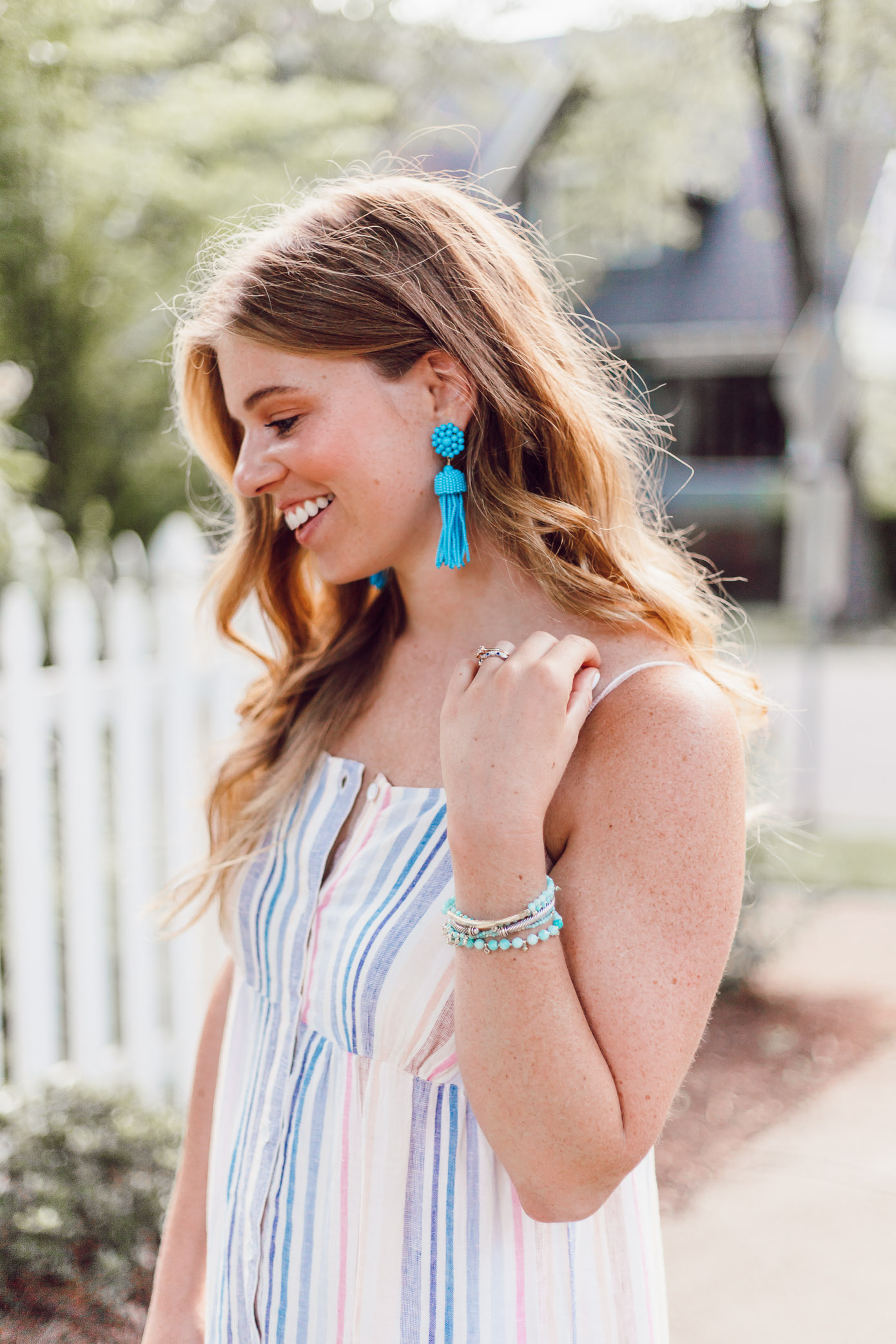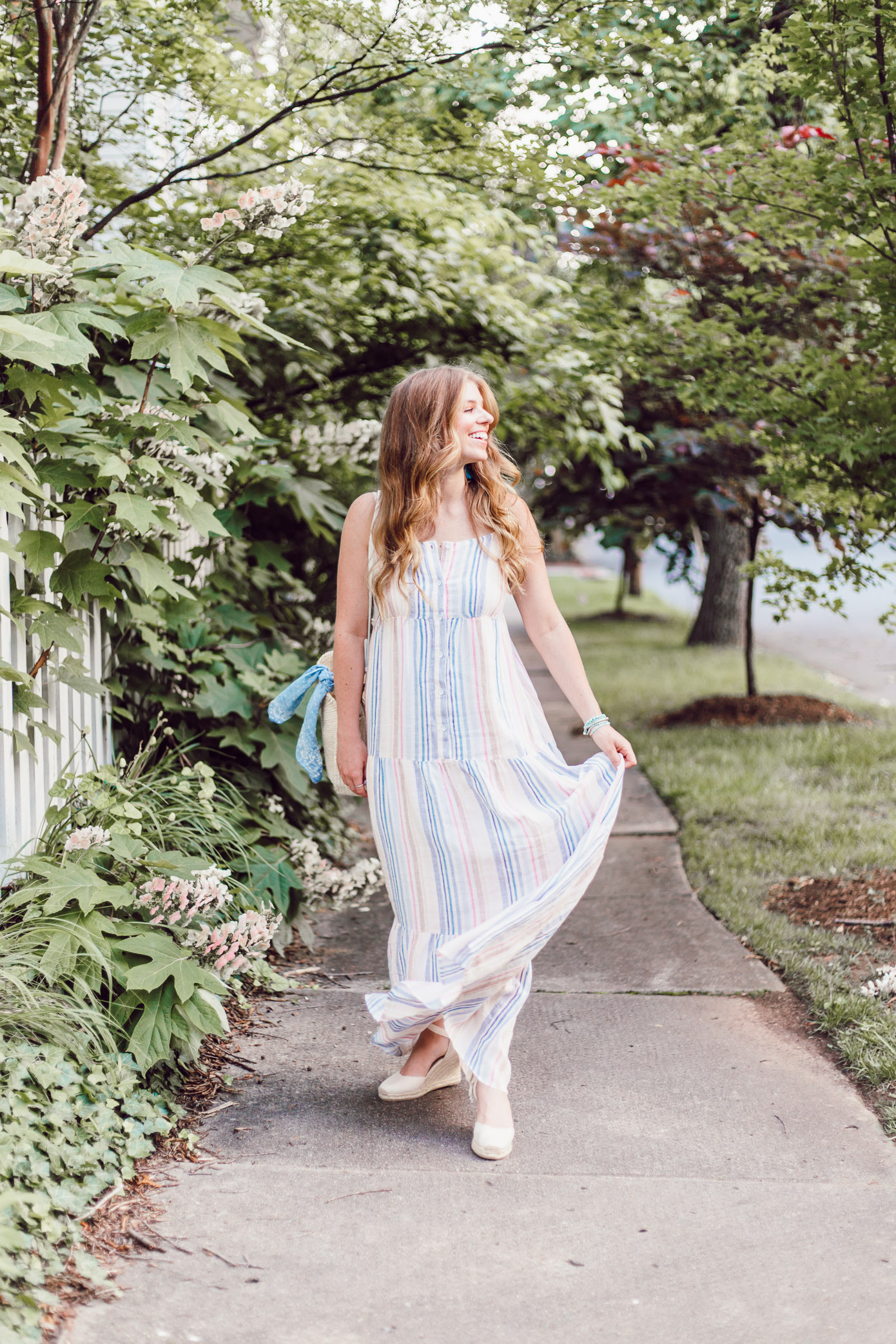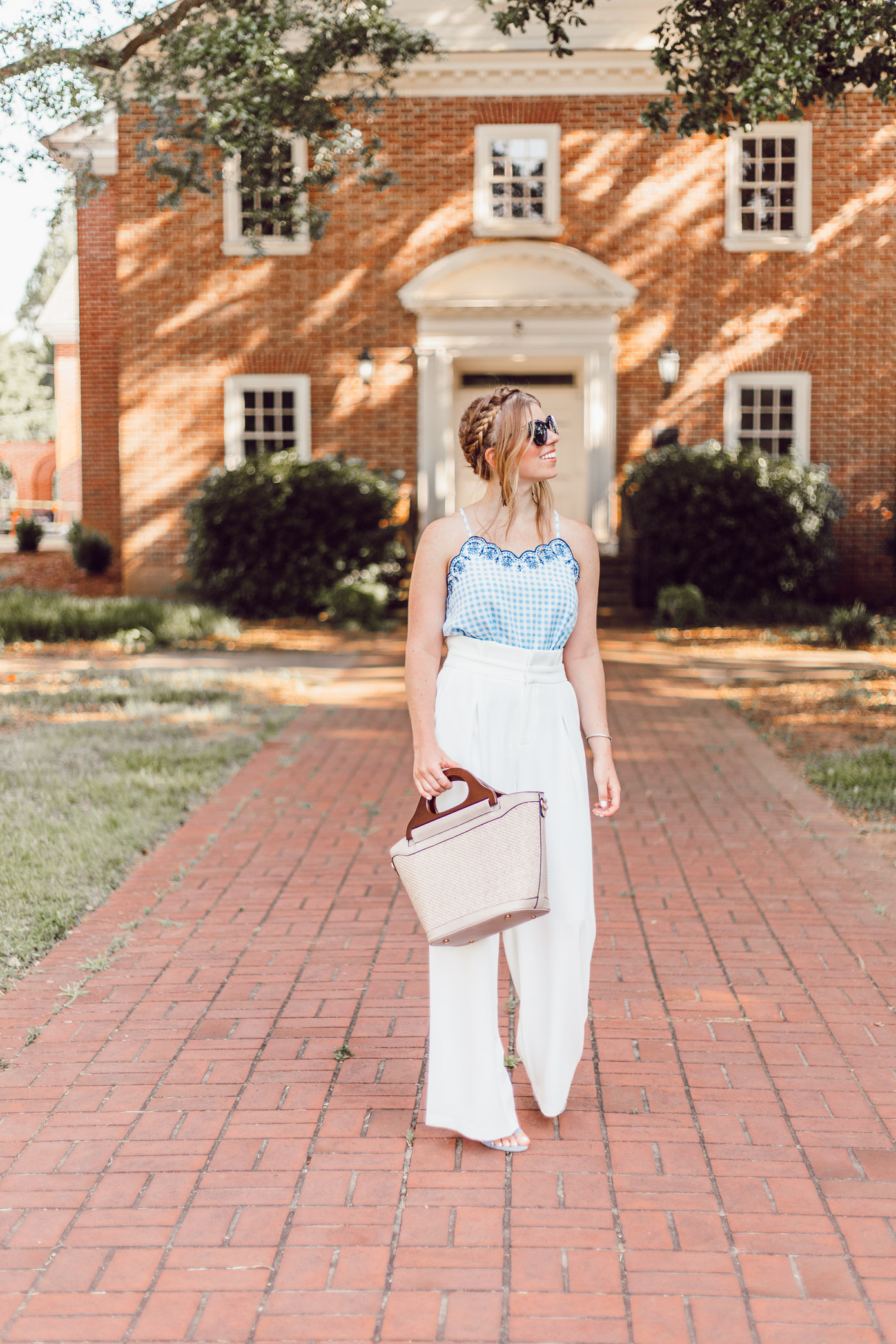 LOOK 2: c/o GINGHAM TANK | c/o WHITE WIDE LEG PANTS | c/o RAFFIA STRUCTURED TOTE | BLUE SUEDE HEELS | c/o NAVY TASSEL EARRINGS | CABLE CUFF | CABLE RING
SUNDAY
This look to me screams church service and brunch. Are you with me? Like if you see me next Sunday, there's a 99% chance I'll be wearing this combination to church. With French toast and a mimosa to follow at one of our favorite local brunch spots. 
This gingham tank is the sweetest little tank and is one of those pieces you can wear a million different ways. While the wide leg pants up the chic factor and immediately dress up the tank. If you don't have a pair of wide leg pants for the summer season, I highly recommend scooping up a pair. They are FABULOUS for the summer heat, as in they allow the breeze to flow in and out. And they aren't all tight against your body. White is a great option for the summer season! 
So which look is your favorite? Friday/Saturday's most laid back look or Sunday's dressed up brunch ready look?