To celebrate turning 29, I'm sharing 29 life lessons learned, eating doughnuts, and hosting a giveaway with my favorite bakery!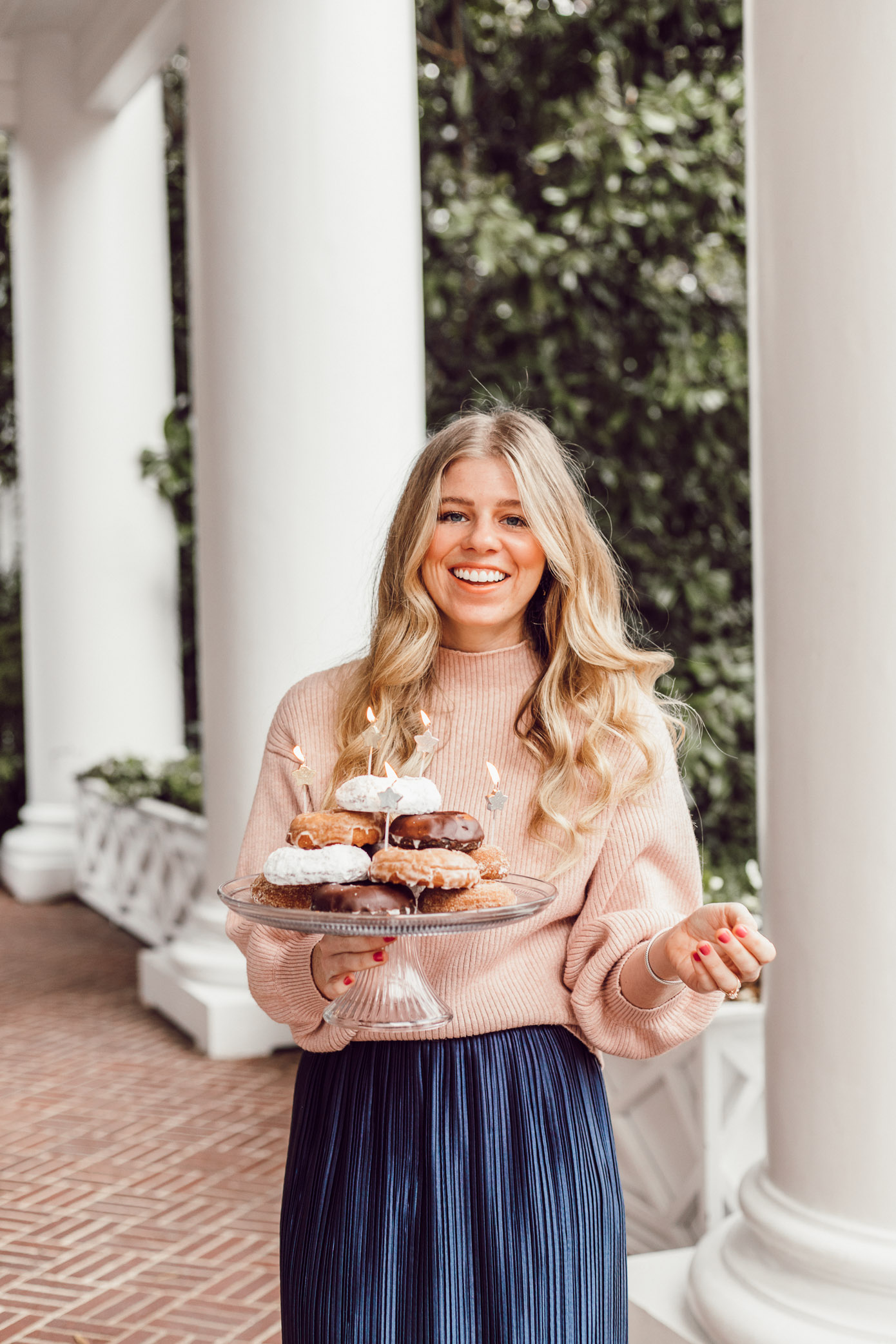 Today is my 29th birthday! In all honesty how in the world am I 29? I still feel as though I just graduated college and am entering the real world, trying to figure things out. Well the latter part is definitely still true! if you would have asked college grad me where I would be in seven years (again, how has it been that long?) she definitely wouldn't have said right here. Yes, I would have said, married, doing something I love, and traveling. However, I would have also said one to two kids, a house, and probably dreamt up a far different career. Yet, I feel as though I am right where I am actually suppose to be.
Some people really freak out about turning thirty, specially women. And while I kind of am, with this being my last year of my twenties. It is more due to the reason that I have loved my twenties, not because I am scared of thirty. My twenties have included A LOT of learning – about myself, my friendships, my family, my faith, my dreams and aspirations, and marriage. While those included a lot of highs, there were also several lows. However, I wouldn't trade those for anything. Again, I learned from them and looking back I am SO much stronger than I was before them. So life, thank you, thank for teaching me and sculpting me!
My twenties also have involved a lot of changes. From college to corporate career, being single to married, corporate career to small business owner, and a lot of littles ones along the way. Each turn has been a little scary but also incredibly exciting. I'm thankful for the journey my twenties have taken me on thus far and I cannot wait to savor the last year, my 29th year.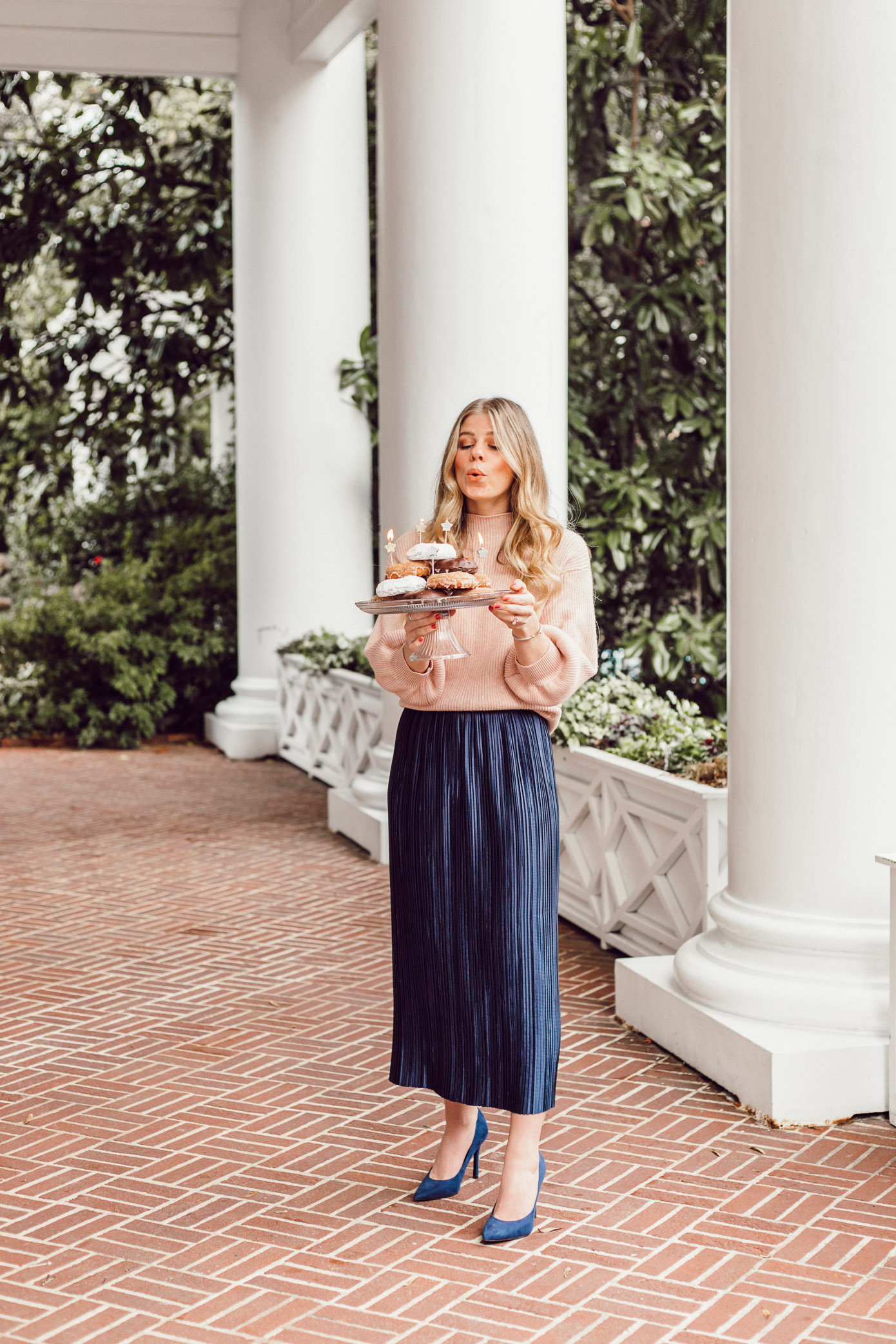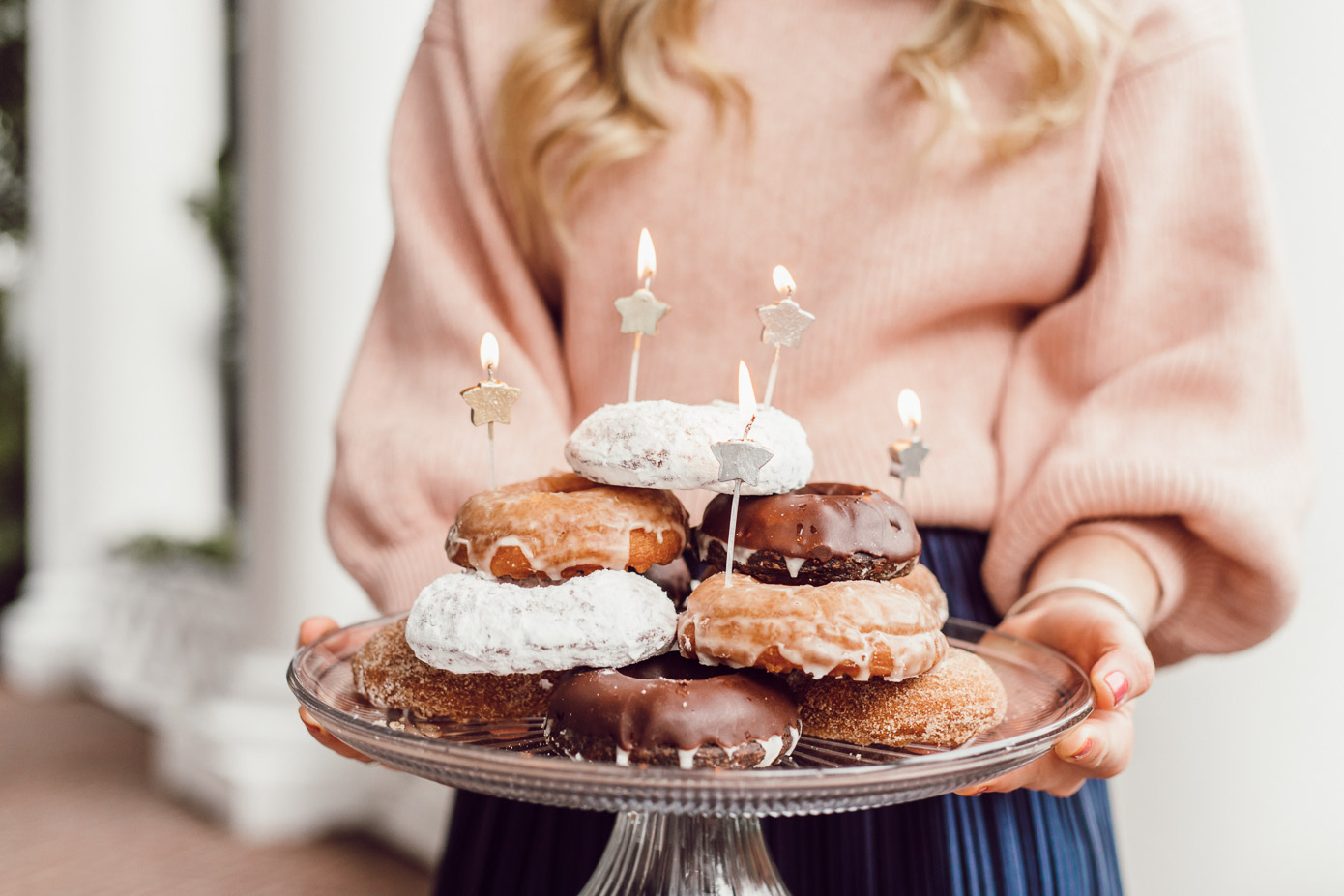 Also, I want to say I'm so thankful to be a small business owner in my twenties. I know I am so blessed to be able to say that and to have all of you here, checking out my little space of the internet. You guys have no idea how much I love and appreciate this space and YOU! Not only because it gives me the platform to share my passion, life and more but because every day I get to connect to women outside of my little Charlotte bubble (and some of you in the Charlotte bubble too). I feel so, so lucky to have the opportunity to connect with you and get to know you more! It's an awesome support group, girl gang we have here!
So happy birthday to me! I'm going to cupcakes and maybe share one or two with my husband woohoo!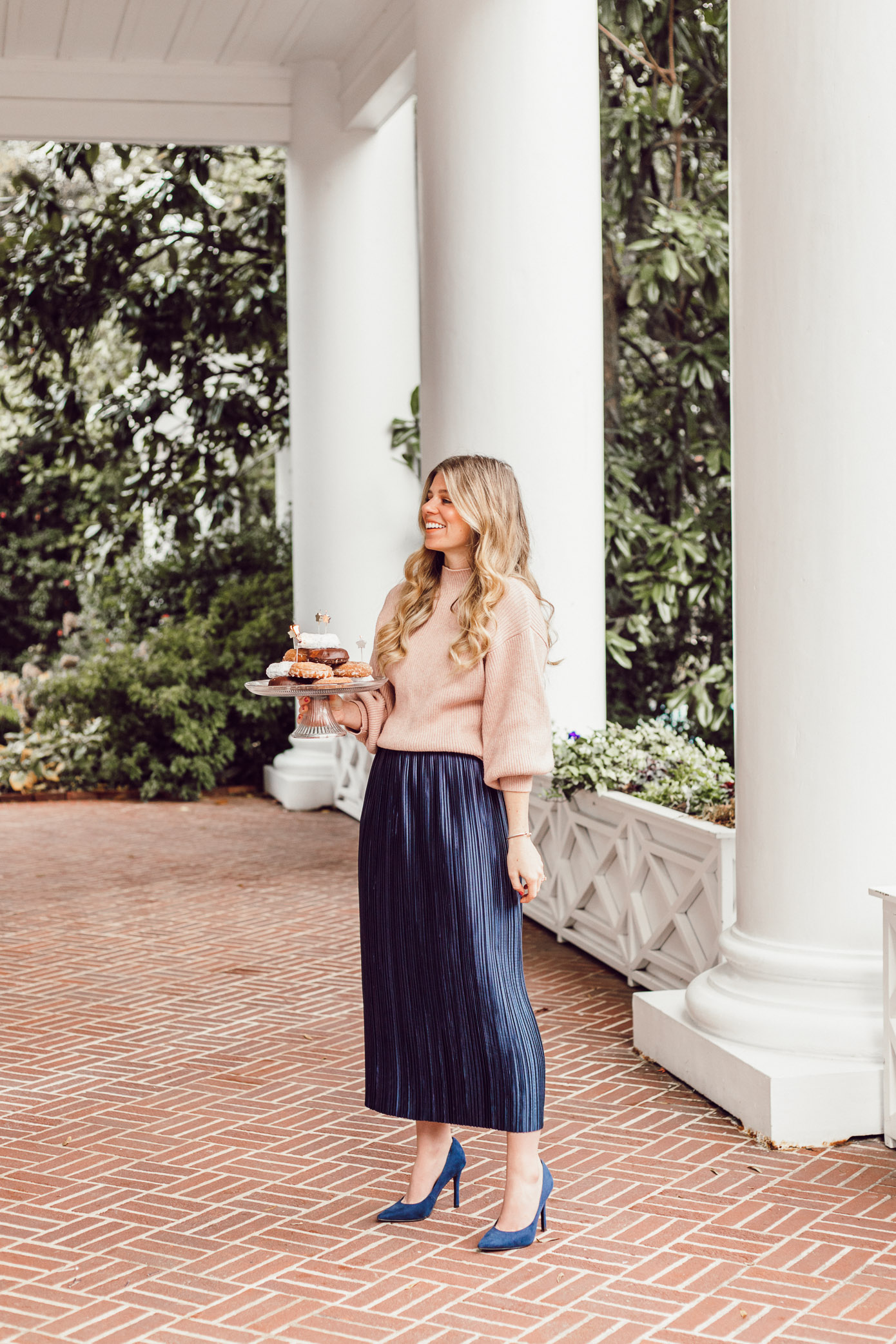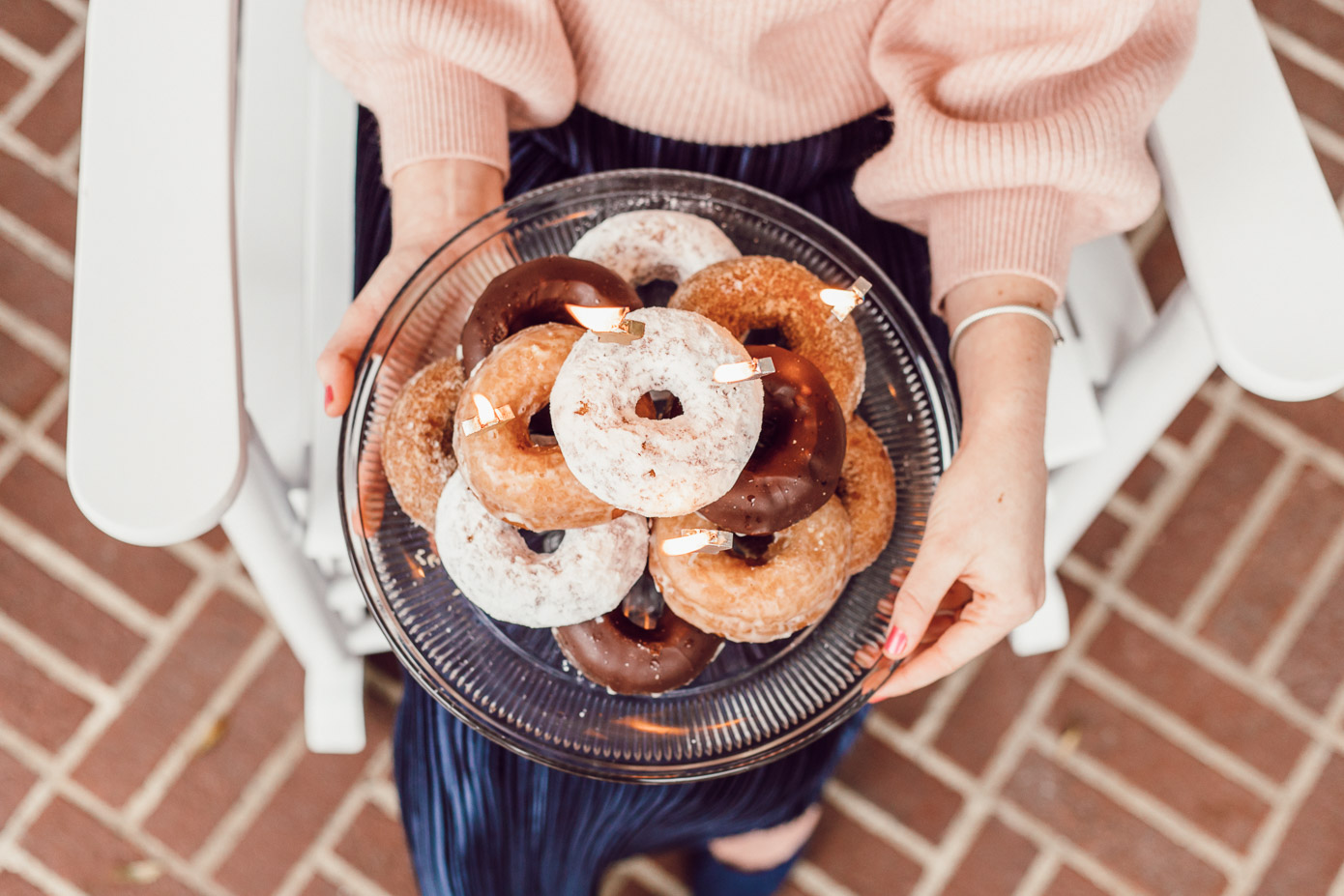 In honor of my 29 years, I thought it would be fun to share 29 life lessons learned along the way. 
Marry someone who is your absolute rock in life – there in the highs and the lows. Someone you can laugh till peed your pants with and someone you can cry with. 
Don't let competition steal your joy. 
Friends that support and encourage you are the only kind of friends you should have. 
Live in the now. 
Have a cheat day – eat whatever the heck you want! You deserve it! 
Demand what you deserve – whether it's in a relationship or in your career
There is serious power in saying no! Don't be afraid to!
Travel, travel, travel 
Take mental health, self-care days (promising to do more of these this year)
Work out – it's the greatest stress reliever and it is so good for you! 
Do what you love – if you can't right now, find a way to make it happen sooner, rather than later
Pray, spend time in your faith – you'll walk away feeling rejuvenated and a little lighter 
Your time is important and valuable. Don't wish it away or overbook yourself. 
Keep learning, always! 
Faith is what marriage should be built on/built around – it'll hold you together in the hardest of times
Eat the doughnut, buy the bag 
Dance – put on your favorite song and DANCE! Dance like no one is watching and shake it out! 
Spend time with your mom and your best girl friends – time with them is good for the soul 
Push yourself – in your workouts, at your job, in your relationships, in everything! You'll be surprised at what you can do, can accomplish!
Love. 
Me time is okay, Me time is good, ME time is necessary 
You don't have to have everything figured out, right out of college. You have time, don't stress! 
Sometimes, it really is best to follow the instructions. Especially when it comes to furniture and Pinterest recipes. 
Wear sunscreen, every single day! 
When you're having a bad day, sometimes the best thing to do is to watch a cheesy rom-com, make stove top popcorn, and leave your phone in another room. 
Tell the truth, always. 
Drink water! A lot of water. Every single day! 
Celebrate your successes, don't minimize them. 
Buy yourself at least once fancy dress each year and WEAR IT!
Celebrate your successes, don't minimize them.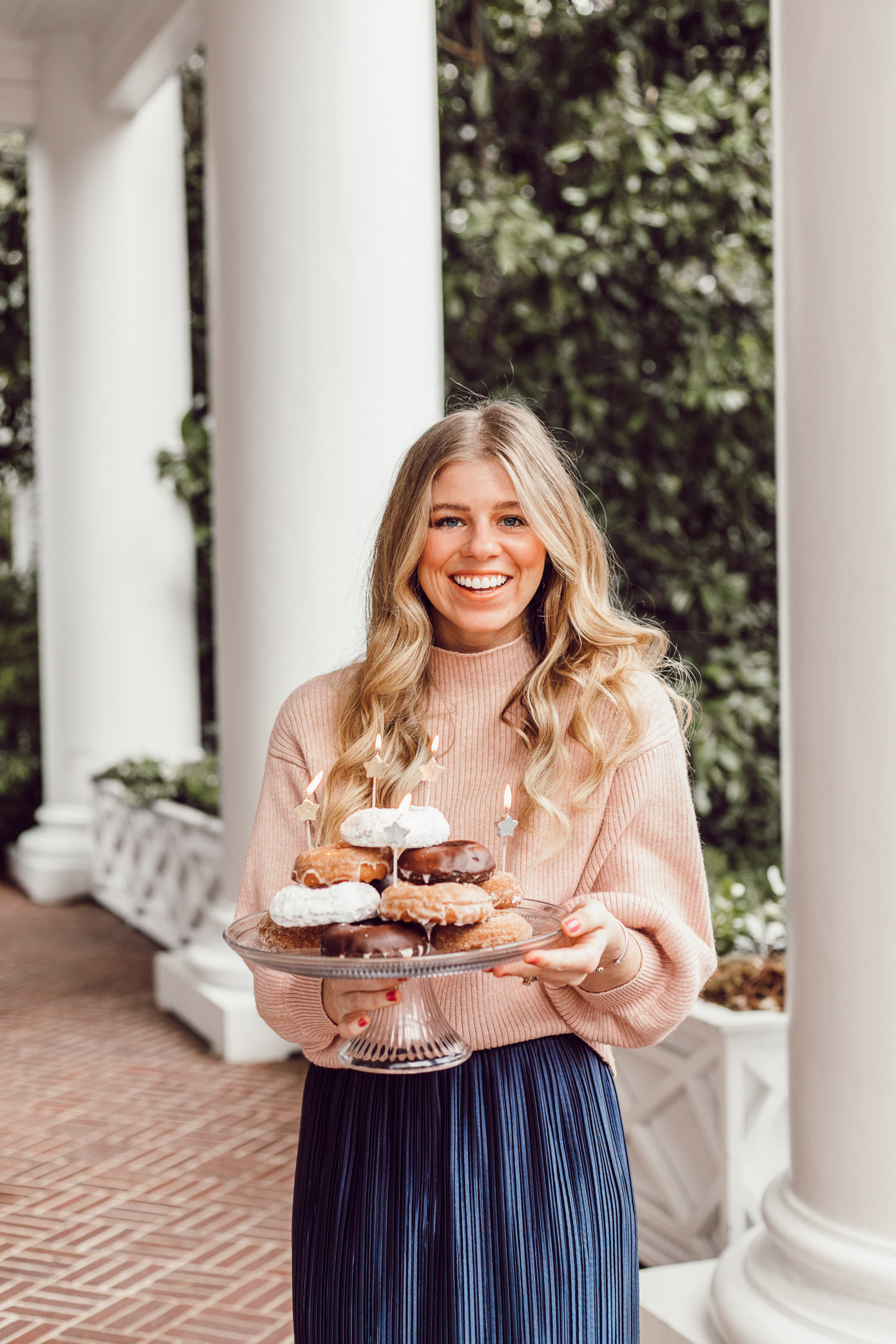 So there you have it – 29 life lessons learned! One of the most important ones, eat the doughnut, is exactly what I am doing today! These old-fashioned cake doughnuts from Suárez Bakery here in Charlotte are my absolute FAVORITE! They're light and packed with sweet flavor. Personal favorite, cinnamon sugar! Also part of my doughnut birthday "cake" powdered sugar, glazed, and glazed devil's food cake. If you're looking for the cutest donut cake ever, check out this adorable creation from Suárez Bakery.
To celebrate my birthday and my love for Suárez Bakery we've partnered together to giveaway a $50 gift card to one lucky winner! Yep, you can order yourself a Texas Doughnut Cake for your birthday or just because! Or if you need some help with Christmas baking, they have lots of cookie options. Stay turned for the giveaway on Instagram later today! Also…a fun giveaway for you below! For a little Christmas shopping…for everyone on your list.
To make your Christmas shopping a little bit easier, I've teamed up with a group of bloggers to give you
a chance to win a $1,000 Nordstrom Gift Card!
To enter: complete the steps in the rafflecopter below. The more steps you complete,
the more entries you receive, and the better your chance at winning!
This giveaway runs until Monday, December 17th at 12am PST
Winner will be announced here. Good Luck!
*this giveaway is in no way sponsored by Nordstrom.