Truly can't believe I'm sharing my november 2018 recap. Or that December kicks off tomorrow!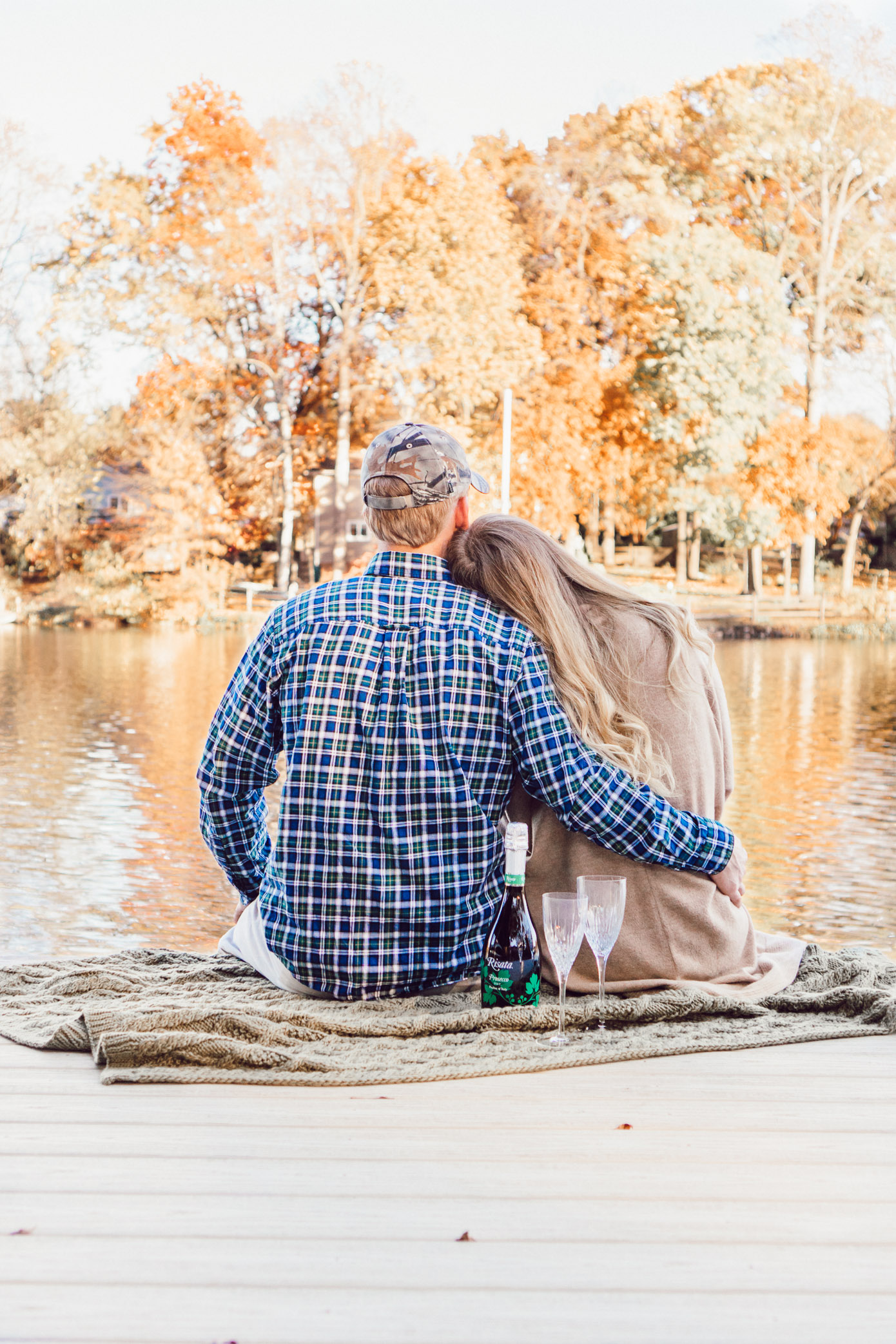 WHAT I BOUGHT
Anthropologie Corduroys
Pommed Heart Sweater
Madewell Suede Transport Tote
Madewell Fair Isle Sweater
Jade Roller
American Eagle Fair Isle Sweater
American Eagle Corduroy Hat

FOR THE HOME
Annie Sloan chalk paint and wax to FINALLY finish the dresser from our wedding. We will be using it as storage in our kitchen and as a mini bar top. I'll be sure to share soon!
WHERE I WENT
Bentonville, Arkansas – One of my favorite, most unexpected trips thus far! I'm not going to spill too many details right now as I will be sharing a full travel diary Wednesday. So stay tuned!
Lake Norman – We spent four days at the lake over Thanksgiving break. Which was absolutely beautiful as fall was in full affect – check out this snap to see what I mean. Where did you spend Thanksgiving?
MOVIES WATCHED
Lean on Pete – A little rougher than the description on Rotten Tomatoes or the one you'll find at RedBox but overall, it's a pretty good movie. Joshua and I both enjoyed and would recommend it. A great option when you aren't interested in watching a rom-com, scary movie, or comedy.
RECIPES TRIED
Cinnamon Rice Pudding – this was my first time making rice pudding and it is surprisingly delicious! I'll be sharing more on this soon!
FAVORITE BLOG POSTS ON LOUELLA REESE
My Favorite: The Dwell Hotel & Chattanooga Travel Guide
Readers Favorite: Four Casual Thanksgiving Day Outfit Ideas
FAVORITE BLOG POSTS
Ads vs. Organic Content…and the Fine Line that Separates Them – The Champagne Edit
Three Pieces I Wear Each Fall – Chronicles of Frivolity
Adding a Touch of Cozy at Home – Gal Meets Glam
Holiday Hair Inspiration: Simple and Elegant Chignon – The Blondie Locks
FAVORITE SONG
WHAT I WATCHED
All of the same shows from last month, again– This Is Us, Grey's Anatomy, and The Foster's (currently on season three). Noah Centineo has finally made his appearance AND now I don't know how I feel about him. Go figure haha. What are y'all watching?
Take a look back a previous monthly recaps here.