Time to hand your husband back his shirt and pick up this ultra soft oversized button down shirt! Just as comfortable as his but a lot chicer!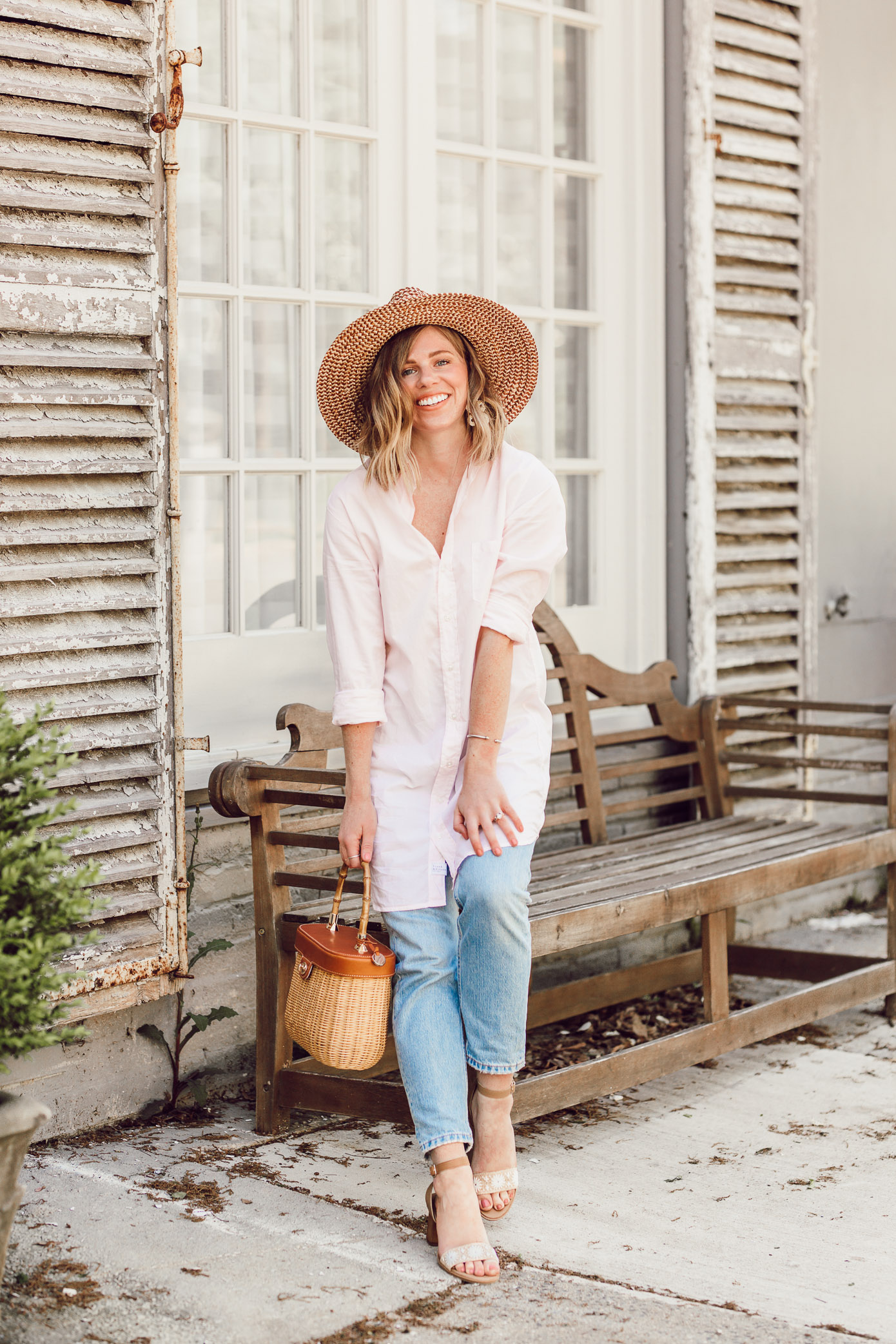 We've all been there, stealing our husband's (or boyfriend's) favorite button down shirt. It's comfortable, easy to wear, and let's be honest, looks pretty sexy on us. However, our husbands miss that favorite shirt of theirs. So it's time to hand it up back and upgrade to a more feminine version. One that still has that oversized feel but can be worn in public! 
Today I'm sharing how to style the oversized button down shirt for an easy spring day date. Pairing the shirt with some of my favorite spring accessories and go to relaxed boyfriend jeans. Seriously, if you haven't piked up these jeans yet, you need to!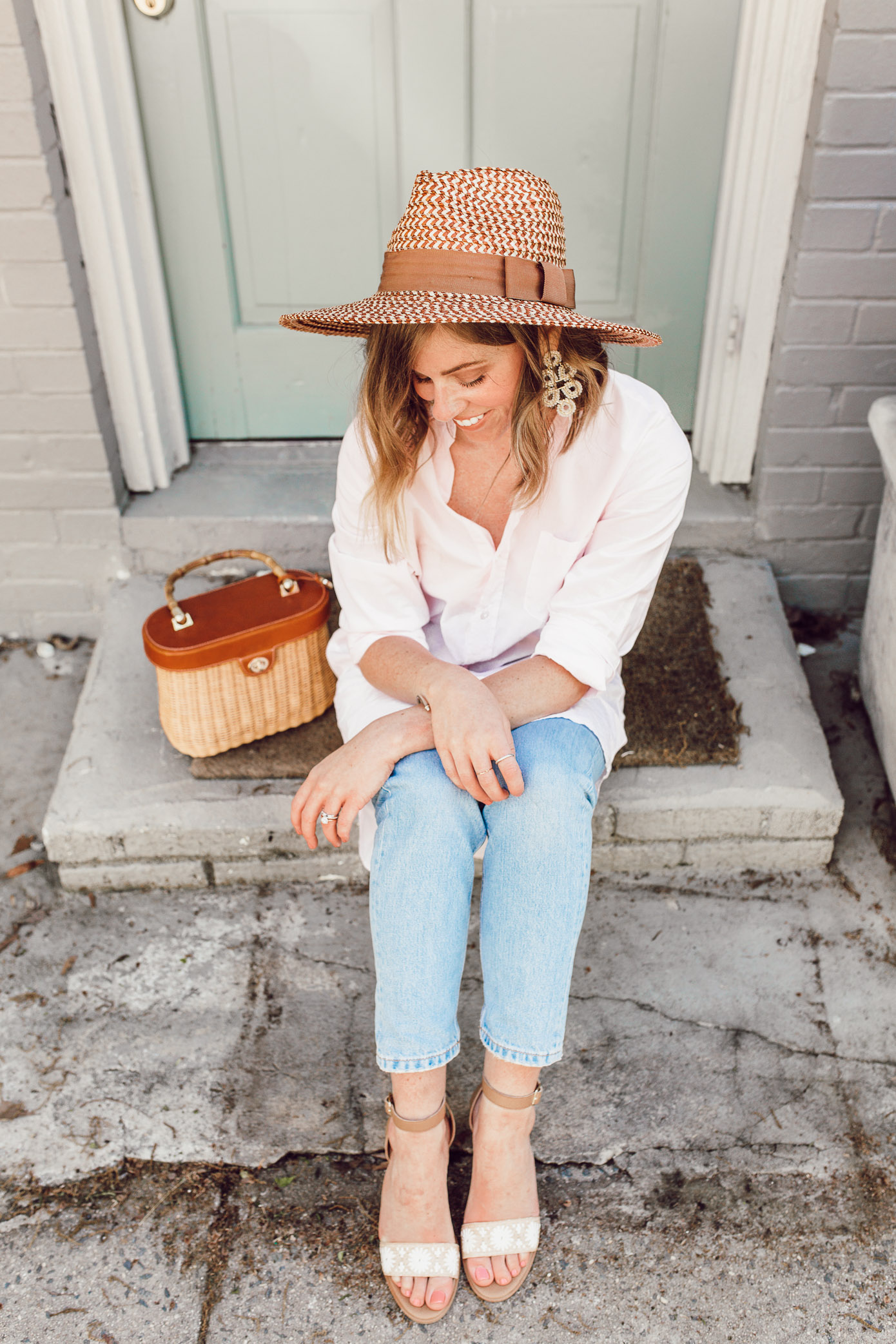 I love how these relaxed boyfriend jeans keep the look casual while the accessories dress it up. While also giving off major spring vibes! The boyfriend jeans also keep the look comfortable. 
Want more ideas on how to style an oversized button down shirt?
Wear it as a cover up for days at the beach or when you're heading to the pool for some relaxation. Bring on vacation to wear as a coverup doing the day and dress at night! Pair with some fabulous heels or your favorite wedges and a straw clutch. 
Another option, layer a high-waisted skirt over it and allow the bottom to hang out just a bit. A perfectly preppy look! 
Come fall/winter, style the shirt under your favorite sweater dress. Or layer under a sweater and pair with a great pair of jeans and fabulous booties. 
So will you be handing your husband (or boyfriend) their shirt back?