This year I'm all about trying out spring trends! Venturing my normal go to styles and having a little fun! If you're with me on that, you're going to love these spring trends to try with Versona!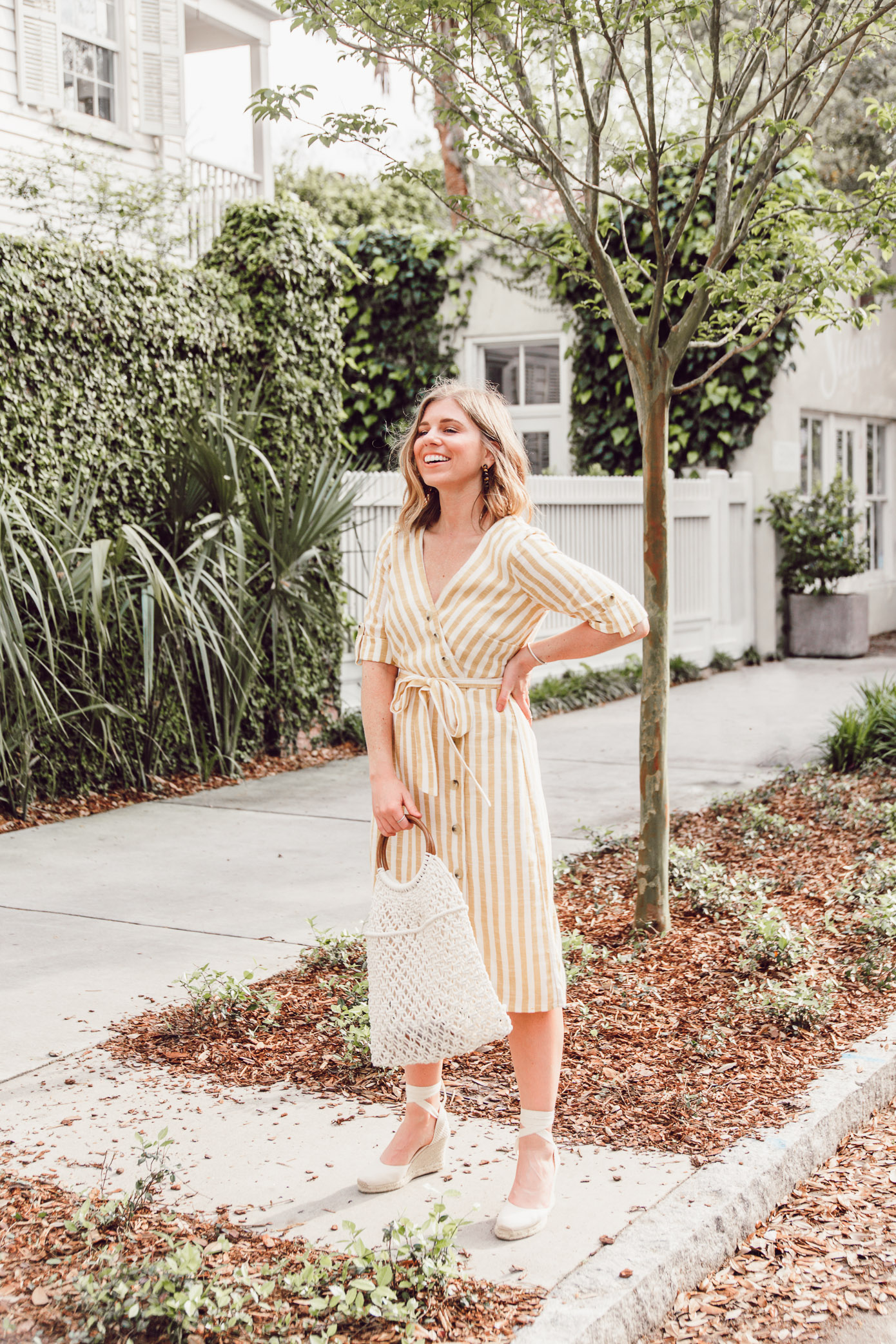 I've been talking a lot about spring trends as of late. I think it's due to the fact that I've never been happier to have spring arrive. Also, this year I'm feeling fun and am wanting to give them all a try. Okay, maybe not all of them! But several of them. Are you feeling spring and the trends it is putting out this year? 
If so, what is your favorite trend of the season? I would have to say mine is a tie between the color yellow and crochet pieces. I'm truly loving them both and cannot get enough of them. If you're into them as well, let me know how you would like to see them styled. Whether there's a particular event you're wanting to style them for or simply for work or everyday. Comment below and I'll be sure to share tips on how to do so soon!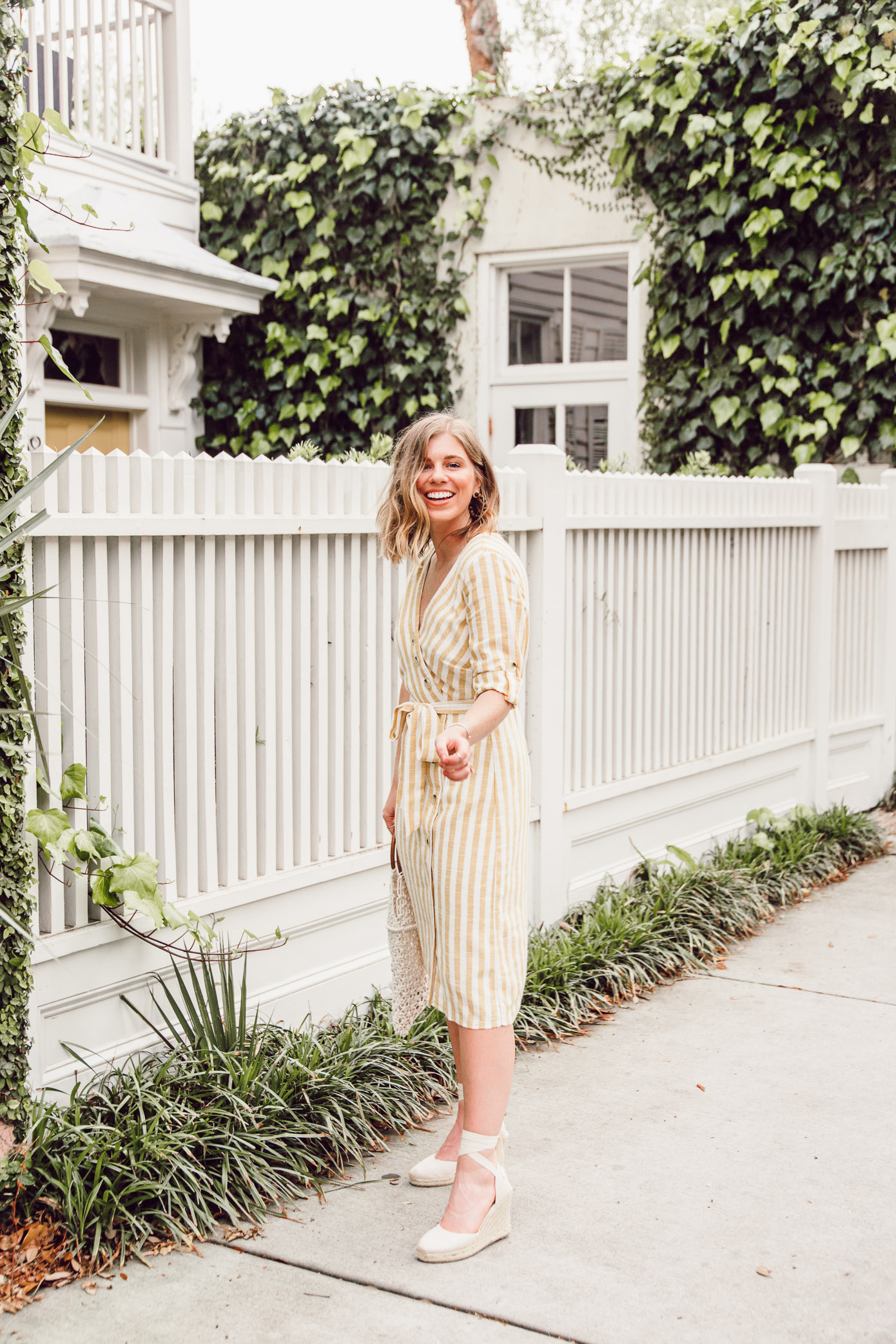 Spring Trends to Try with Versona
I've said it before, I'll say it again, Versona is one of my favorite spots to shop for trends. You can't beat the quality and price of the pieces they offer! So I'm very excited to be partnering with them to share some easy to try spring trends for 2019.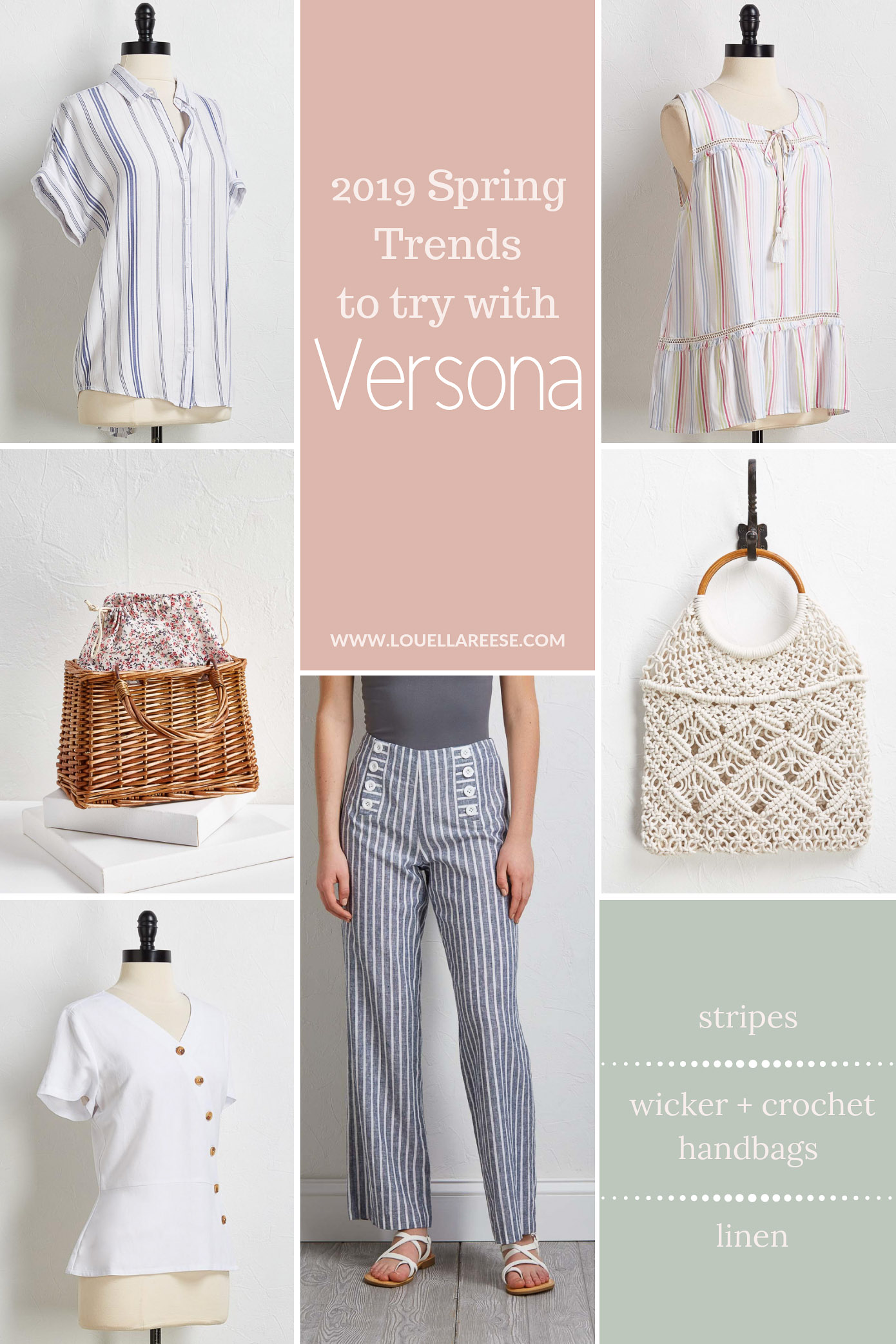 Stripes
Okay, truthfully this one isn't venturing too far my go to styles. I have always been all about stripes so I couldn't be happier that stripes are everywhere this spring! Versona is having a little fun with them and calling this trend Line Leader. They have so many cute tops, pants, shorts, dresses, skirts, and rompers in the pattern. My two favorites (other than today's dress, of course) this adorable striped tank with tassels and peplum detail and this wear everyday striped button down shirt. 
Wicker + Crochet Handbags
This is a trend I've dove deeper and deeper into every year. Although, this year is really the first I have given the crochet trend a try. And y'all, I am loving it! Crochet pieces are so much fun to wear and style! This crochet tote is just about the cutest thing ever. Perfect for vacation, a spring brunch, or wedding event (bridal shower, engagement party, or more casual wedding). 
Also, this might be the cutest wicker bag I have ever seen. I mean the structure and sweet lining – all the heart eyed emojis!
Linen
The fabric for spring and summer! So light, breathable, and beautiful. Everything looks a little more springy in this fabric. Versona has a wide selection of linen pieces. Including the most perfect white top with a sweet peplum and button details like the dress I'm wearing. Also, these striped linen pants have me wanting to plan a beach vacation stat! Aren't they adorable?
A couple additional trends Versona is highlighting that I absolutely love this season – perfectly imperfect, positive tone, packed yet, and lots more. View them all on Versona's trend page.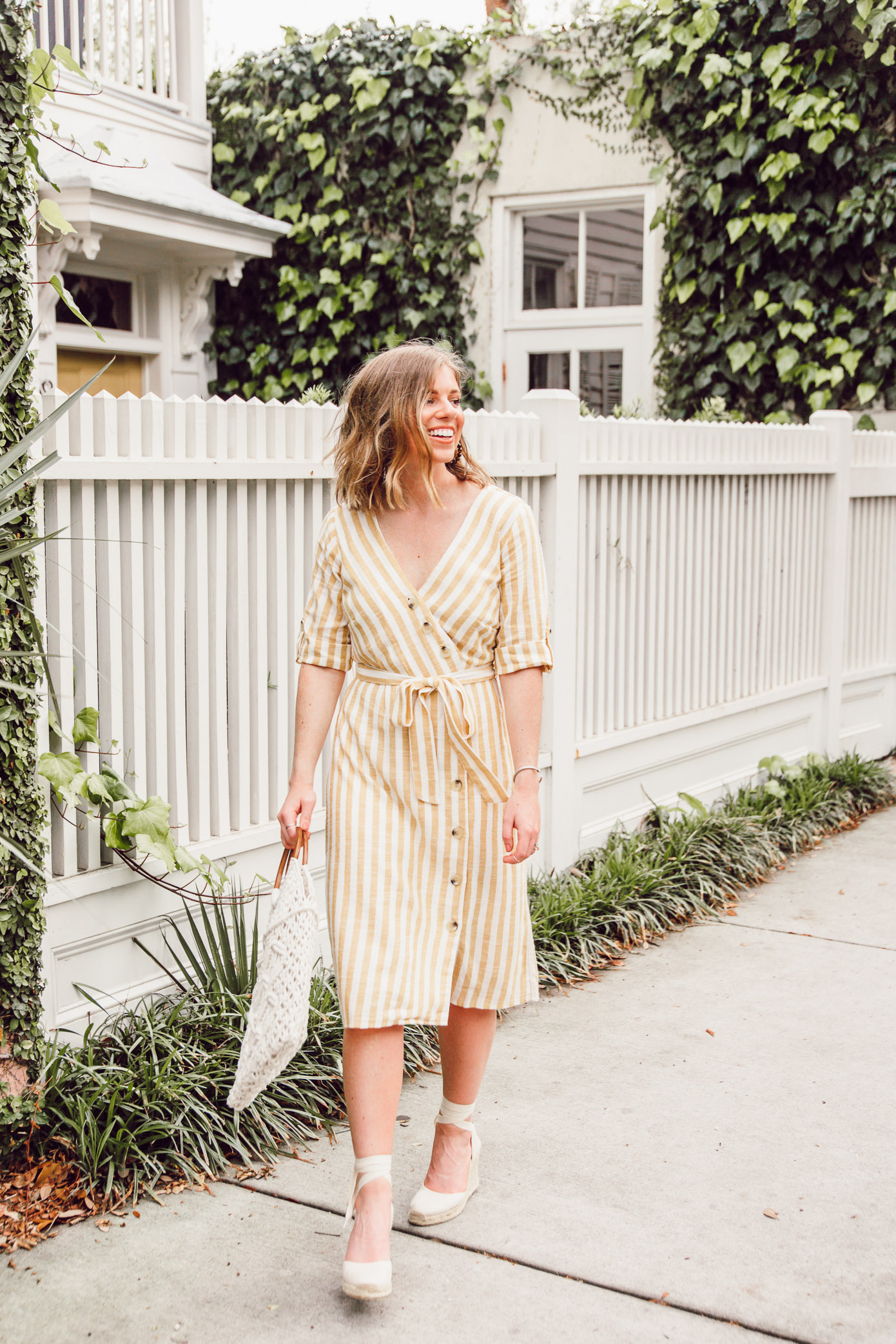 I wore the look in today's post while in Charleston earlier this week. Spring has fully arrived in the charming southern town. On every corner some beautiful flower is blooming and you can feel spring in the air. A light linen dress was perfect for the slightly humid Sunday evening we experienced. I can't believe humidity has already kicked in – welcome to the South, right?
I paired this adorable yellow striped midi dress from Versona with the crochet tote bag I mentioned above. It is truly the perfect bag for vacation. Carries all of the necessities and adds a fun little touch to your look. To finish off the look, my go to espadrille wedges. Which dressed up the look a bit but also kept things comfortable! 
Thank you to Versona for sponsoring this post. All views and opinions are of course my own! Thank you for supporting the brands that make Louella Reese happen!